The Sixteenth Sunday after Pentecost
The Third Sunday of Luke
Thomas the Apostle Called "The Twin"
Innocent, Apostle to the Americas; Venerable Kendeas of Cyprus; Venerable-martyr Makarios of St. Anne Skete on Athos
The Apostle Thomas, for the most part, lives in the background of the four Gospels. St. John tells us in his Gospel that Thomas was also called "Didymus," or "the Twin," but we really do not know anything about the origin of this nickname. Perhaps he had a twin brother or sister? The name "Thomas" seems to be derived from a Hebrew word which means "twin," so perhaps "Didymus" was simply his name translated into Greek.
We know him colloquially as "Doubting Thomas," which is true up to a point, but still a rather unfortunate way to remember him! St. Thomas did at first doubt the Lord's resurrection, but only because he was not with the other disciples when the Lord first paid them a visit. When he met the Risen Lord, he believed!
Three times in St. John's Gospel St. Thomas rises to the forefront, and we can learn a great deal about him and about our own faith from these instances.
[…]
Read the entire essay about St. Thomas on the Antiochian Orthodox Christian website.
Community Luncheon on Thursday, October 03, 2019 at 12:00pm
Our next Community Luncheon will be held on Thursday, October 3.
Menu
Baked Lamb Shanks
Mashed Potatoes
Green Beans
Greek Salad with Feta and Kalamata Olives
Dessert – Baklava
Barbara Dionysopoulos and friends are preparing a delicious meal for all our members. Come and join us to enjoy some good food and the company of your friends. Make some new friends too and get to know other parishioners.
Reservations are required! Please call Barbara at 239-826-1655 or sign up in the Social Hall after Divine Liturgy.
Please: Don't sign up if you cannot attend. The food is prepared for the numbers who sign up.
Donations are accepted. Proceeds benefit the building fund.
MARK YOUR CALENDAR: St. Peter's Potluck Featuring John Panagiotou on Saturday, October 26 at 6:00pm
St. Peter's is growing and that means more planning, more organization, and more work — but it's the kind of work that is blessed by God because we are building to help ourselves and the people that God will bring to us.
We see that happening already, but it will grow. It's our mission, but this mission is given to us by our Lord and Savior Jesus Christ.
Potluck season is here too so we are combing two events into one. We will enjoy the food and fellowship we all love as well as a featured speaker. The first speaker will be John Panagiotou who will tell us how supporting St. Peter's really works.
Fr. Hans Out of Town October 14-19, 2019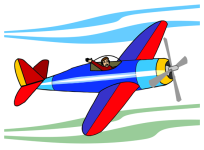 Fr. Hans will be out of town from Sunday evening October 14, 2019 until Saturday, October 19, 2019.
For pastoral emergencies, please call Fr. Paul Girgis from St. Paul's in Naples at 509-845-4540.
Men: Join AMEN
AMEN is growing in the Miami Diocese, very fast actually, and there is a lot of good energy behind it. Fr. Hans has been appointed the Spiritual Advisor to the group by Bp. Nicholas. Steve Breitenbach is our local president.
What will AMEN do? It will bring together the men of the parish for friendship, fellowship, and work.
St. Peter's Men:
Bible Studies
Wed Oct 2 — Community Bible Study 7:00pm
Wed Oct 9 — Men's & Women's Bible Study (Held separately) 7:00pm
Wed Oct 16 — CANCELLED (Fr. Hans Out of Town) Community Bible Study 7:00pm
Wed Oct 23 — Men's & Women's Bible Study (Held separately) 7:00pm
Sat Oct 26 — St. Peter's Potluck 6:00pm
Wed Oct 30 — Community Bible Study 7:00pm
The Community Bible Study is for the entire community.
The Men's and Women's Bible Study are separate studies but held concurrently.
Pledge & Income Report – August 2019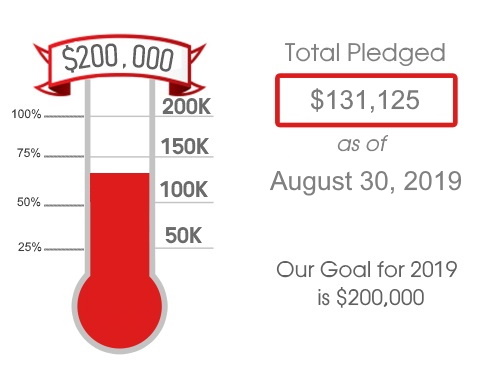 In August we took in $15,536 in total donations. Our monthly goal is $16,777.00 leaving us $1,241 short for August.
These are good numbers for August and we appreciate the response to our mid-summer appeal. Thank you for your support to date.
Please be generous in your giving between now and the end of the year so that we can meet our expenses.
It is not too late to pledge. Pledge forms are available on the table in the narthex.
Interfaith Charities Needs Our Help
They need:
Ramen noodles
Canned tuna
Vegetables
Beans
Soups
and…
Used clothing
Used household items
Bring the items to church and we will get them to Interfaith Charities. Interfaith Charities is a coalition of local churches helping the poor in our immediate community. See more on their website.
Calendar At A Glance
SEPTEMBER
OCTOBER
Wed Oct 2 — Community Bible Study 7:00pm
Thu Oct 03 — Community Luncheon 12:00pm
Wed Oct 9 — Men's & Women's Bible Study (Held separately) 7:00pm
Fri Oct 11 — Parish Council Meeting 3:00pm
Fri Oct 13-19 — Fr. Hans Out of Town
Wed Oct 16 — CANCELLED (Fr. Hans Out of Town) Community Bible Study 7:00pm
Wed Oct 23 — Men's & Women's Bible Study (Held separately) 7:00pm
Wed Oct 30 — Community Bible Study 7:00pm
Wisdom From The Elders
The message of the universal temptation that attacks men today—quite openly in its secular forms, but usually more hidden in its religious forms—is: Live for the present, enjoy yourself, relax, be comfortable. Fr. Seraphim Rose
Man finds himself in constant battle with evil, with the devil and his suggestions, sometimes falling, some­ times rising. In this battle he discovers his own weakness, the supreme evil of the enemy, God's help and God's Love. Abbot Nikon Vorobiev
The more goods people acquire today, the more problems they have. They neither thank God for His benefactions, nor do they take notice of the misfortunes suffered by their fellowmen to offer their charity. Saint Paisios of Mount Athos
"The fear of God is the beginning of wisdom. (Pr 1:7)" Fear of God is clearly respect for God, devotion and spiritual reserve. Such fear of God makes one stand in awe before Him; it is something sacred. Saint Paisios of Mount Athos
The man who loves God constantly lives and speaks with Him as a Father. He turns aside from every thought that is tinged with passion. St. Evagrius of Pontus
You are, I am sure, aware that for you penitence is now no longer limited to disclosing your sins to your confessor, but that you must now bear your sins in mind always, until your heart nearly breaks with their ugly load; and would break, were it not for your firm faith in the mercy of our Lord. Venerable Macarius of Optina
Yes, the angels of peace, our true guides, the guardians of our souls and bodies, are ever with us if we do not voluntarily drive them away from us by the abomination of sensuality, pride, doubt, and unbelief. Righteous John, Wonderworker of Kronstadt
Remember in Your Prayers
Vjacheslav (Slava) (Julia)
Irene (C. Diveris)
Vasiliki (C.Diveris)
Efrosini (C. diveris)
Alan L (B Duskcas)
Charles (Oberg)
Christine (Kouzes)
Nina (Kovalev)
Hugh (Jacquie)
Violet (Jacquie Mom)
Tammie (Jacquie friend)
Phillip
Baby Luke
George
Priest Kyprianos
Savannah (Jonson)
Bud
Silvana
Nicole
Evan
Megan
Bill R.
Pat R.
Aglaia
George
Hieromonk Serapion
Priest Kyprianos
Athanasia
Alexandra
Constantina
Maryanne (E)
Ron (E)
Tim
Robert (J)
Mary (J)
Patricia
Gregory
Andreas
Sofia Tešanovic
Paul
Dennis H. and Family
Victor Evan
Ann
James
Vasiliki
Efstratia
Alexandra
Nikos
Georgia
Ioannis
Costandino
Jeffrey
Vaso
Dave
Dimitri – Presbyter
Vassiliki
Octavio
Tom
Carl
Rena
Nikolay (5 year old boy in Bulgaria whose parents asked us to pray)
David
Rosie
Kathryn
Jeremy
Constantine
Robert
Jane
Theodora
David
Gina
Micheal
Haralambos
Lillian
Presbytera Rosy
Valentina
Eva W.
Barbara
Angela
Carol Ann
Matthew
Chrysostom
Tim
Pat
Christina
Maria Louise
Maximos
Marian
Photini
Nicholas
Sarah
Constantine Houpis
Anna Marie Smith Baker
Katerina
Mary Kassis
Baby Maximus
Christine
Maria
Annette Star
Claire Livaditis
Eva Chandilles
Baby Dani
Scott Nedoff
James Hord
Tom
How should we pray for the sick? Remember them daily. Say their names (first names are sufficient) and ask God to bestow mercy and grace on them.
Add or remove names and print this list for easy reference during your prayer time on the St. Peter website.
Sunday Readings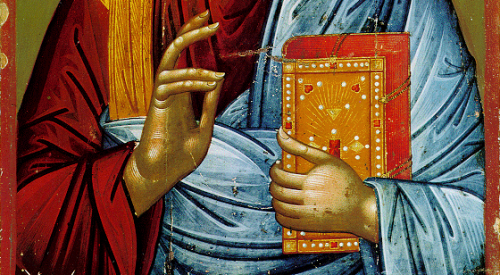 Epistle
For the Sixteenth Sunday after Pentecost
The Lord will give strength to His people.
Ascribe to the Lord, O sons of God, ascribe to the Lord honor and glory.
The Reading from the Second Epistle of St. Paul to the Corinthians. (6:1-10)
Brethren, working together with Him, then, we entreat you not to accept the grace of God in vain. For He says, "At the acceptable time I have listened to you, and helped you on the day of salvation." Behold, now is the acceptable time; behold, now is the day of salvation.

We put no obstacle in anyone's way, so that no fault may be found with our ministry, but as servants of God we commend ourselves in every way: through great endurance, in afflictions, hardships, calamities, beatings, imprisonments, tumults, labors, watching, hunger; by purity, knowledge, forbearance, kindness, the Holy Spirit, genuine love, truthful speech, and the power of God; with weapons of righteousness for the right hand and for the left; in honor and dishonor, in ill repute and good repute.

We are treated as impostors, and yet aretrue; as unknown, and yet well known; as dying, and behold we live; as punished, and yet not killed; as sorrowful, yet always rejoicing; as poor, yet making many rich; as having nothing, and yet possessing everything.
Gospel
For the Third Sunday of Luke
The Reading from the Holy Gospel according to St. Luke. (7:11-16)
At that time, Jesus went to a city called Nain, and many of His disciples and a great crowd went with Him. As He drew near to the gate of the city, behold, a man who had died was being carried out, the only son of his mother, and she was a widow; and a large crowd from the city was with her. And when the Lord saw her, He had compassion on her and said to her, "Do not weep." And He came and touched the bier, and the bearers stood still. And Jesus said, "Young man, I say to you: arise." And the dead man sat up, and began to speak. And Jesus gave him to his mother. Fear seized them all; and they glorified God, saying, "A great prophet has arisen among us!" and "God has visited His people!"