Sunday of Holy Fathers of Seventh Ecumenical Council
The Fourth Sunday of Luke
Hieromartyr Jacob of Hamatoura; The Martyrs Karpos, Papylos, Agathodoros and Agathonika at Pergamos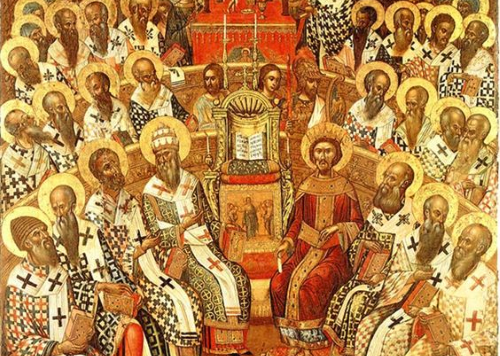 On Sunday the Church remembers the 350 holy Fathers of the Seventh Ecumenical Council under the holy Patriarch Tarasius.
The Synod of 787, the second to meet at Nicea, refuted the Iconoclast heresy during the reign of Empress Irene and her son Constantine VI.
The Council decreed that the veneration of icons was not idolatry (Exodus 20:4-5), because the honor shown to them is not directed to the wood or paint, but passes to the prototype (the person depicted). It also upheld the possibility of depicting Christ, Who became man and took flesh at His Incarnation. The Father, on the other hand, cannot be represented in His eternal nature, because "no man has seen God at any time" (John 1:18).
Source: The Orthodox Church in America website.
MARK YOUR CALENDAR: St. Peter's Potluck Featuring John Panagiotou on Saturday, October 26 at 6:00pm
St. Peter's is growing and that means more planning, more organization, and more work — but it's the kind of work that is blessed by God because we are building to help ourselves and the people that God will bring to us.
We see that happening already, but it will grow. It's our mission, but this mission is given to us by our Lord and Savior Jesus Christ.
Potluck season is here too so we are combing two events into one. We will enjoy the food and fellowship we all love as well as a featured speaker. The first speaker will be John Panagiotou who will tell us how supporting St. Peter's really works.
Fr. Hans Out of Town October 14-19, 2019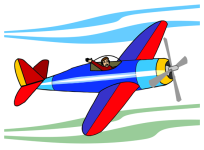 Fr. Hans will be out of town from Sunday evening October 14, 2019 until Saturday, October 19, 2019.
For pastoral emergencies, please call Fr. Paul Girgis from St. Paul's in Naples at 509-845-4540.
Men: Join AMEN
AMEN is growing in the Miami Diocese, very fast actually, and there is a lot of good energy behind it. Fr. Hans has been appointed the Spiritual Advisor to the group by Bp. Nicholas. Steve Breitenbach is our local president.
What will AMEN do? It will bring together the men of the parish for friendship, fellowship, and work.
St. Peter's Men:
Bible Studies
Wed Oct 9 — Men's & Women's Bible Study (Held separately) 7:00pm
Wed Oct 16 — CANCELLED (Fr. Hans Out of Town) Community Bible Study 7:00pm
Wed Oct 23 — Men's & Women's Bible Study (Held separately) 7:00pm
Sat Oct 26 — St. Peter's Potluck 6:00pm
Wed Oct 30 — Community Bible Study 7:00pm
The Community Bible Study is for the entire community.
The Men's and Women's Bible Study are separate studies but held concurrently.
Pledge & Income Report – August 2019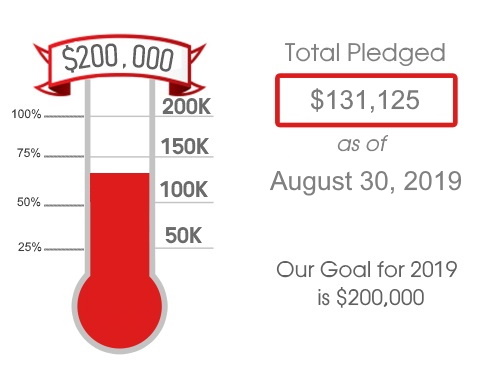 In August we took in $15,536 in total donations. Our monthly goal is $16,777.00 leaving us $1,241 short for August.
These are good numbers for August and we appreciate the response to our mid-summer appeal. Thank you for your support to date.
Please be generous in your giving between now and the end of the year so that we can meet our expenses.
It is not too late to pledge. Pledge forms are available on the table in the narthex.
Interfaith Charities Needs Our Help
They need:
Ramen noodles
Canned tuna
Vegetables
Beans
Soups
and…
Used clothing
Used household items
Bring the items to church and we will get them to Interfaith Charities. Interfaith Charities is a coalition of local churches helping the poor in our immediate community. See more on their website.
Calendar At A Glance
SEPTEMBER
OCTOBER
Wed Oct 9 — Men's & Women's Bible Study (Held separately) 7:00pm
Fri Oct 11 — Parish Council Meeting 3:00pm
Fri Oct 13-19 — Fr. Hans Out of Town
Wed Oct 16 — CANCELLED (Fr. Hans Out of Town) Community Bible Study 7:00pm
Wed Oct 23 — Men's & Women's Bible Study (Held separately) 7:00pm
Wed Oct 30 — Community Bible Study 7:00pm
Wisdom From The Elders
Worthy, sincere, and reverent service to the Lord in the temple, accompanied by lively faith, is a source of peace, joy, and blessedness to our souls. Thus a reverent priest celebrating the services, the sacraments, and the reading of the prayers, in his very duty itself finds the highest delight and blessedness for himself. St. John of Kronstadt
The person who does not despise all material things, glory and bodily comfort, even his own rights, cannot cut off his own will, nor can he be delivered from wrath and sadness or comfort his neighbor Abba Dorotheos
All pious people are filled with the Spirit of God similarly as a sponge is filled with water. St. John of Kronstadt
Seek and ye shall find; knock and it shall be opened unto you (Matt. 7:7). What shall be opened unto you? The doors of repentance, tears and tenderness of heart. This will give birth to peace and salvation. It will—truly it will! Abbot Nikon Vorobiev
To practice the Jesus Prayer, as we are all gaining the habit of doing, is an excellent thing. In monasteries it is being set as a task. Would they set it as a task if it were dangerous? What is dangerous is only the mechanical techniques which were added later and adjusted to fit the recitation of the prayer…Lord Jesus Christ, Son of God, have mercy on me a sinner. St. Theophan the Recluse
Where would there be opportunities for struggling for great deeds if we were not occasioned injury by our neighbours, if they did not offend us? St. John of Kronstadt
Remember in Your Prayers
Ben (Ben)
Thomas (Ben)
Vjacheslav (Slava) (Julia)
Irene (C. Diveris)
Vasiliki (C.Diveris)
Efrosini (C. diveris)
Alan L (B Duskcas)
Charles (Oberg)
Christine (Kouzes)
Nina (Kovalev)
Hugh (Jacquie)
Violet (Jacquie Mom)
Tammie (Jacquie friend)
Phillip
Baby Luke
George
Priest Kyprianos
Savannah (Jonson)
Bud
Silvana
Nicole
Evan
Megan
Bill R.
Pat R.
Aglaia
George
Hieromonk Serapion
Priest Kyprianos
Athanasia
Alexandra
Constantina
Maryanne (E)
Ron (E)
Tim
Robert (J)
Mary (J)
Patricia
Gregory
Andreas
Sofia Tešanovic
Paul
Dennis H. and Family
Victor Evan
Ann
James
Vasiliki
Efstratia
Alexandra
Nikos
Georgia
Ioannis
Costandino
Jeffrey
Vaso
Dave
Dimitri – Presbyter
Vassiliki
Octavio
Tom
Carl
Rena
Nikolay (5 year old boy in Bulgaria whose parents asked us to pray)
David
Rosie
Kathryn
Jeremy
Constantine
Robert
Jane
Theodora
David
Gina
Micheal
Haralambos
Lillian
Presbytera Rosy
Valentina
Eva W.
Barbara
Angela
Carol Ann
Matthew
Chrysostom
Tim
Pat
Christina
Maria Louise
Maximos
Marian
Photini
Nicholas
Sarah
Constantine Houpis
Anna Marie Smith Baker
Katerina
Mary Kassis
Baby Maximus
Christine
Maria
Annette Star
Claire Livaditis
Eva Chandilles
Baby Dani
Scott Nedoff
James Hord
Tom
How should we pray for the sick? Remember them daily. Say their names (first names are sufficient) and ask God to bestow mercy and grace on them.
Add or remove names and print this list for easy reference during your prayer time on the St. Peter website.
Sunday Readings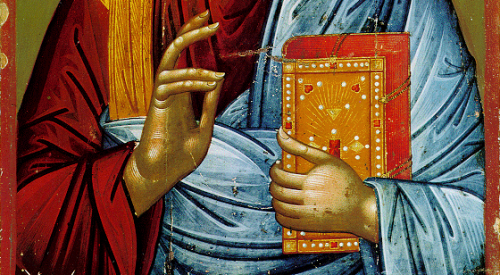 Epistle
For the Holy Fathers
Blessed are Thou, O Lord, the God of our Fathers.For Thou art just in all that Thou hast done.
The Reading from the Epistle of St. Paul to St. Titus. (3:8-15)
Titus, my son, the saying is sure. I desire you to insist on these things, so that those who have believed in God may be careful to apply themselves to good deeds; these are excellent and profitable to men. But avoid stupid controversies, genealogies, dissension, and quarrels over the law, for they are unprofitable and futile. As for a man who is factious, after admonishing him once or twice, have nothing more to do with him, knowing that such a person is perverted and sinful; he is self-condemned.

When I send Artemas or Tychicus to you, do your best to come to me at Nicopolis, for I have decided to spend the winter there. Do your best to speed Zenas the lawyer and Apollos on their way; see that they lack nothing. And let our people learn to apply themselves to good deeds, so as to help cases of urgent need, and not to be unfruitful. All who are with me send greetings to you. Greet those who love us in the faith. Grace be with you all. Amen.
Gospel
For the Fourth Sunday of Luke
The Reading from the Holy Gospel according to St. Luke. (8:5-15)
The Lord spoke this parable: "A sower went out to sow his seed; and as he sowed, some fell along the path, and was trodden under foot, and the birds of the air devoured it. And some fell on the rock; and as it grew up, it withered away, because it had no moisture. And some fell among thorns; and the thorns grew with it and choked it. And some fell into good soil and grew, and yielded a hundredfold."

And when His Disciples asked Him what this parable meant, Jesus said, "To you it has been given to know the secrets of the kingdom of God; but for others they are in parables, so that seeing they may not see, and hearing they may not understand.

Now the parable is this: The seed is the word of God. The ones along the path are those who have heard; then the devil comes and takes away the word from their hearts that they may not believe and be saved. And the ones on the rock are those who, when they hear the word, receive it with joy; but these have no root, they believe for a while and in time of temptation fall away. And as for what fell among the thorns, they are those who hear, but as they go on their way, they are choked by the cares and riches and pleasures of life, and their fruit does not mature. And as for that in the good soil, they are those who, hearing the word, hold it fast in an honest and good heart, and bring forth fruit with patience."

As Jesus said this, He called out, "He who has ears to hear, let him hear."