Seventeenth Sunday after Pentecost
Seventeenth Sunday of Matthew
Venerable Auxentios the priest of Bithynia; Venerable Abraham and Maron of Syria; New-martyrs Nicholas of Corinth and George the tailor of Mitylene; Venerable Cyril, Equal-to-the-Apostles and Enlightener of the Slavs
Who is New Martyr George the Tailor of Mitylene, at Constantinople (1693)?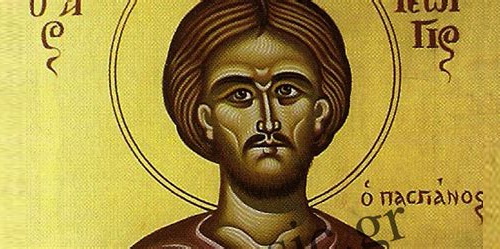 A tailor in the city of Mitylene, the Turks beheaded him after torturing him for his faith and confession in Jesus Christ, and refusal to accept Islam in Constantinople in 1693.
The Repose of St Cyril, Equal-to-the-Apostles and Enlightener of the Slavs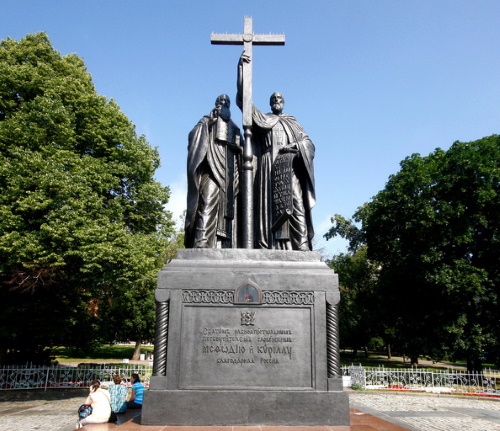 Saint Cyril Equal of the Apostles, Teacher of the Slavs (Constantine in the schema), and his older brother Methodius (April 6), were Slavs, born in Macedonia in the city of Thessalonica.
St Cyril received the finest of educations, and from the age of fourteen he was raised with the son of the emperor. Later, he was ordained as a priest. Upon his return to Constantinople, he worked as a librarian of the cathedral church, and as a professor of philosophy. St Cyril successfully held debates with iconoclast heretics and with Moslems.
Yearning for solitude, he went to Mount Olympos to his older brother Methodius, but his solitude lasted only a short while. Both brothers were sent by the emperor Michael on a missionary journey to preach Christianity to the Khazars in the year 857. Along the way they stopped at Cherson and discovered the relics of the Hieromartyr Clement of Rome (November 25).
Arriving at the territory of the Khazars, the holy brothers spoke with them about the Christian Faith. Persuaded by the preaching of St Cyril, the Khazar prince together with all his people accepted Christianity. The grateful prince wanted to reward the preachers with rich presents, but they refused this and instead asked the prince to free and send home with them all the Greek captives. St Cyril returned to Constantinople together with 200 such captives set free.
In the year 862 began the chief exploit of the holy brothers. At the request of Prince Rostislav, the emperor sent them to Moravia to preach Christianity in the Slavic language. Sts Cyril and Methodius by a revelation from God compiled a Slavonic alphabet and translated the Gospel, Epistles, the Psalter and many Service books into the Slavonic language. They introduced divine services in Slavonic.
The holy brothers were then summoned to Rome at the invitation of the Roman Pope. Pope Adrian received them with great honor, since they brought with them the relics of the Hieromartyr Clement. Sickly by nature and in poor health, St Cyril soon fell ill from his many labors, and after taking the schema, he died in the year 869 at the age of forty-two. Before his death, he expressed his wish for his brother to continue the Christian enlightenment of the Slavs. St Cyril was buried in the Roman church of St Clement, whose own relics also rest there, brought to Italy from Cherson by the Enlighteners of the Slavs.
Services this Week
Mon Feb 08 — THEODORE THE COMMANDER AND GREAT MARTYR Divine Liturgy 9:30am LIVE STREAM
Wed Feb 10 — ST. HARALAMBOS THE HIEROMARTYR Divine Liturgy 9:30am LIVE STREAM
Cafe of Life Ministry
Volunteers will meet this Thursday, February 11 at 1:00pm in the Social Hall to make sandwiches for the homeless and the hungry in the Bonita Springs community. Please keep the donations for the poor coming and remember the words of St. Luke:
Give, and it will be given to you: good measure, pressed down, shaken together, and running over will be put into your bosom. For with the same measure that you use, it will be measured back to you," (Luke 6:38).
Have a blessed week.
IC XC NI KA
Women's Group Meets Wednesday February 10, 2021
We meet at 5:00pm in the Social Hall. All women invited!
Capital Campaign Update — February 8, 2021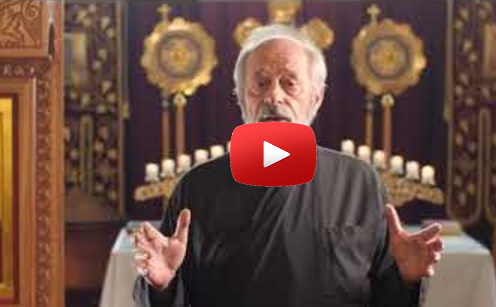 UPDATE: We are still accepting Capital Campaign Donations as we have not yet made our goal. Our goal is $750K and we now have $621,599K. Thank you for your generous contributions to date.
The Church now has set up a Brokerage account so if anyone wishes to donate stocks or bonds, the Church can accept them.
Our Capital Campaign is going well. To date we have collected $621,599 of the $750,000 we need to secure a mortgage to make a bid on the new Church property has been received. That's over half of our goal!
Download a pledge form on the St. Peter website.
Please remember, churches are hard to come by in Southwest Florida. This property meets our needs because:
We can afford it (the mortgage will cost no more than what we currently pay in rent; it may even be a little less),
It has buildings on site that are move-in ready,
It can accommodate the growth we are experiencing and that will continue.

Many of you have seen our Capital Campaign video. Take a look at it again. It lays out our vision that has guided us to where we are and explains why a move is necessary now.
We are grateful to everyone who has supported our Capital Campaign. Thank you very much for your confidence and trust, and the hope you have in the flourishing of St. Peter's parish.
Pledge & Income Report – December 2020
Donations received in December $25,959.00
Amount of money needed to cover expenses: $18,167.00
We are ahead by $7,792
Thank you for your generosity. Although we are ahead in December, most of the surplus were prepayments of 2021 pledges. When the prepayments are deducted from the December income, we are slight behind for the month.
Please note:Please continue your generous support. If you cannot make it to church please mail in your donation to: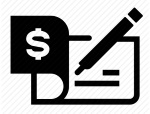 St. Peter Orthodox Church
24850 Old 41 Road Suite 6
Bonita Springs, FL 34135
You can also donate online (scroll to bottom of page):
Bishop NICHOLAS Offers a Weekly Live Stream
These are short thirty minute presentations where His Grace Bp. Nicholas speaks on one theme in Sunday readings for fifteen minutes followed by questions from the listeners. It's worth tuning in. Get instructions on the St. Peter website on how to use the Band App on your phone or computer to participate.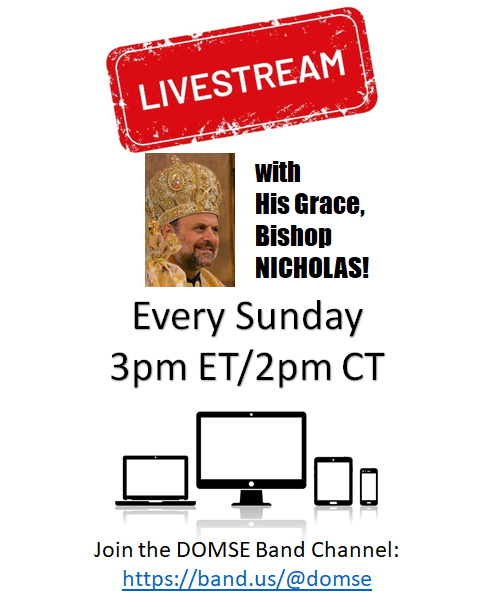 Calendar At A Glance
Calendar also available on the St. Peter website.
FEBRUARY
Sun Feb 07 — Orthros 8:30am / Divine Liturgy 9:30am LIVE STREAM
Sun Feb 07 — 12:00pm Catechism Class (Final Class)
Mon Feb 08 — THEODORE THE COMMANDER AND GREAT MARTYR Divine Liturgy 9:30am LIVE STREAM
Wed Feb 10 — ST. HARALAMBOS THE HIEROMARTYR Divine Liturgy 9:30am LIVE STREAM
Wed Feb 10 — Women's Group / Book Club 5:00pm
Sun Feb 14 — Orthros 8:30am / Divine Liturgy 9:30am LIVE STREAM
Wed Feb 17 — THEODORE THE TYRO, GREAT MARTYR Divine Liturgy 9:30am LIVE STREAM
Fri Feb 19 — PARAKLESIS TO THE THEOTOKOS 9:30am LIVE STREAM
Sat Feb 20 — St. Paisios Brotherhood Retreat in Venice FL
Sun Feb 21 — Orthros 8:30am / Divine Liturgy 9:30am LIVE STREAM
Wed Feb 24 — FIRST AND SECOND FINDING OF THE VENERABLE HEAD OF JOHN THE BAPTIST Divine Liturgy 9:30am LIVE STREAM
Fri Feb 26 — PARAKLESIS TO THE THEOTOKOS 9:30am LIVE STREAM
Wisdom From The Elders
Before all spiritual gifts, undistraction (concentration) is given to the mind by our Lord Jesus Christ, and the invocation in the heart of His holy name with faith. St. Kallistus Xanthopoulos
We don't understand that happiness is in eternity and not in vanity. Saint Paisios of Mount Athos
Every man of himself is so insignificant and helpless that he receives everything necessary to support his existence, not from himself, but from without; he himself is nothing. And as his body is supported by air, food, and drink, so his soul is supported by prayer, by reading God's Word, and by the communion of the Holy Mysteries. Righteous John, Wonderworker of Kronstadt
The Holy Orthodox Church has determined the rules of preparation for Holy Communion. The main thing is to prepare the heart for uniting with the Lord. Fasting is necessary for calming the body, and once the body is at peace, the soul is at peace, too. Elder Thaddeus(Strabulovich) of Vitovnica
To repent—means to feel in our hearts the falsehood, the madness, the guilt of our sins, it means—to acknowledge that we have offended, by them, our Creator, our Lord, our Father and Benefactor, Who is infinitely holy, and infinitely abhors sin, it means, to desire, with the whole soul, to amend and to expiate our sins. Righteous John, Wonderworker of Kronstadt
Excessive conveniences make life difficult for people. Saint Paisios of Mount Athos
The fact that the truths revealed by Christianity communicate to us information about things such as our reason could in no way whatsoever reach by itself, and moreover, these truths solve successfully all our questions about the Author of our being; the beginning of the world; the origin of all creatures, including man; the primitive condition of the latter; the conditions necessary for blessedness; the cause of evils falling upon mankind; the meaning of death; the life hereafter; and the end of all visible things. Yakov Tyagunoff
God's boundless wisdom has given each person a rcross according to his/her character and strength. If we carry our cross without grumbling, repent of our sins and do not justify ourselves, then like the good thief we shall enter God's Kingdom. But if we grumble, if we blaspheme God and our neighbor, we shall perish like the wicked thief—in great torment, without the hope of salvation to lessen our grief. The choice lies in our own hands. Abbot Nikon Vorobiev
Remember in Your Prayers
The Prayer List has been revamped. To bring order to the list we will do the following:
Names will remain on the list for two months.
If you would like to keep them on longer please mention it to Fr. Hans. We will keep the names on the list for as long as the person needs prayers.
Names will include the person who requested the prayers and the month the name will be removed.
The permanent list includes friends and members of St. Peter's and others including shut-ins.
Were names dropped that should have remained? Please mention it to Fr. Hans. He will add them back.
Current Prayer List (Updated January 11 / Resets February 1)
Barbara (Dusckas 3/21)
Dave (Dusckas 3/21)
Maryann (Breitenbach 3/21)
Irina (Jacobse 3/21)
Lee Joseph (Irina 3/21)
Paola (Jacobse 3/21>
John (Katsigianopoulos 3/21)
Bryce (NA 3/21)
Debbie (Breitenbach 2/21)
Mary (Marianthi 2/21)
Sarah (Wolffe 2/21)
Pauline (Jacobse 2/21)
Benjamin (Jacobse 2/21)
Marcie (Breitenbach 2/21)
Jo Ann (Breitenbach 2/21)
Angela (Fred 12/21)
Ronald (Sovjani 2/21)
Katherine (Dusckas 2/21)
Marlene (Tewis 2/21)
Gail (Jacobse 1/21)
Robert (Tewis 1/21)
Sergio (Mary Kazakos 1/21)
Rae (Semeretis 1/21)
Mary (Semeretis 1/21)
Heather (Waterman 1/21)
Zachary (Constantine 1/21)
Peter (Foltz 1/21)
Alexa (Buchanan 1/21)
Rebecca (Aguado 1/2021)
Jacob (Aguado 1/2021)
Baby Mackenzie (Zafiris 12/20
Nolan (Zafiris 12/20)
Permanent Prayer List
Fran (Hansen)
Nina (Krotov)
George (Chapekis)
Franklin (Pyrrson)
George (Chionis)
Stamatia (Jacobse)
Stamatia (Evelyn)
Demetrios (Kuchera)
Theodosios (Palis)
Theodora (Webb)
Helen (Rogers)
Robert (Smith)
Robert (Jarvis)
Presbytera Rosy (in Pakistan)
James (Hord)
Ann (Rellis)
Vassiliki (Kontinos)
Vassiliki (Morekeas)
Founders, Members, and Benefactors Departed this Life
John (Hansen)
Anatoly (Kurdsjuk)
Thareni (Brooks)
Milan Evanoff
Jean (Sam)
Eleni (Pearson)
Richard (Pearson)
Fr. Stephanos (Shagoury)
Panagiota (Bea Chionis)
Anthony (Mourgis)
Anthony (Mankus)
Constantine (Houpis)
Constantine (Joseph)
Mary (Jarvis)
Panagiota Margarita (Palis)
Maria (Ninos)
John (Katsigianopoulos)
How should we pray for the sick? Remember them daily. Say their names (first names are sufficient) and ask God to bestow mercy and grace on them.
Add or remove names and print this list for easy reference during your prayer time on the St. Peter website.
Sunday Readings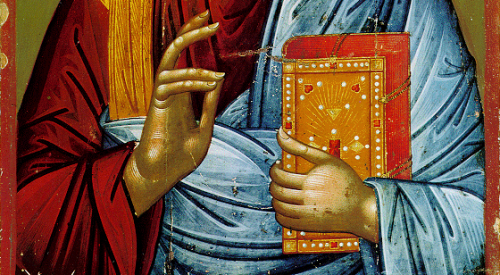 EPISTLE
For the Seventeenth Sunday after Pentecost
Make your vows to the Lord our God and perform them.
God is known in Judah; His Name is great in Israel.
The Reading from the Second Epistle of St. Paul to the Corinthians. (6:16-7:1)
Brethren, you are the temple of the living God; as God said, "I will live in them and move among them, and I will be their God, and they shall be My people. Therefore, come out from them, and be separate from them," says the Lord, "and touch nothing unclean; then I will welcome you, and I will be a father to you, and you shall be My sons and daughters," says the Lord Almighty. Since we have these promises, beloved, let us cleanse ourselves from every defilement of body and spirit, and make holiness perfect in the fear of God.
GOSPEL
For the Seventeenth Sunday of Matthew
The Reading from the Holy Gospel according to St. Matthew. (15:21-28)
At that time, Jesus went to the district of Tyre and Sidon. And behold, a Canaanite woman from that region came out and cried, "Have mercy on me, O Lord, Son of David; my daughter is severely possessed by a demon." But He did not answer her one word. And His disciples came and begged Him, saying, "Send her away, for she is crying after us." He answered, "I was sent only to the lost sheep of the house of Israel." But she came and knelt before Him, saying, "Lord, help me." And He answered, "It is not fair to take the children's bread and throw it to the dogs." She said, "Yes, Lord, yet even the dogs eat the crumbs that fall from their master's table." Then Jesus answered her, "O woman, great is your faith! Be it done for you as you desire." And her daughter was healed instantly.