Nicholas the Wonderworker, Archbishop of Myra in Lycia
Tenth Sunday of Luke
Nicholas, Bishop of Patara; New-Martyr Nicholas of Karamania in Asia Minor
Who is Nicholas the Wonderworker, Archbishop of Myra?
This Saint lived during the reign of Saint Constantine the Great, and reposed in 330, As a young man, he desired to espouse the solitary life. He made a pilgrimage to the holy city Jerusalem, where he found a place to withdraw to devote himself to prayer. It was made known to him, however, that this was not the will of God for him, but that he should return to his homeland to be a cause of salvation for many. He returned to Myra, and was ordained bishop.
He became known for his abundant mercy, providing for the poor and needy, and delivering those who had been unjustly accused. No less was he known for his zeal for the truth. He was present at the First Ecumenical Council of the 318 Fathers at Nicaea in 325; upon hearing the blasphemies that Arius brazenly uttered against the Son of God, Saint Nicholas struck him on the face. Since the canons of the Church forbid the clergy to strike any man at all, his fellow bishops were in perplexity what disciplinary action was to be taken against this hierarch whom all revered.
In the night our Lord Jesus Christ and our Lady Theotokos appeared to certain of the bishops, informing them that no action was to be taken against him, since he had acted not out of passion, but extreme love and piety. The Dismissal Hymn for holy hierarchs, The truth of things hath revealed thee to thy flock…was written originally for Saint Nicholas. He is the patron of all travellers, and of sea-farers in particular; he is one of the best known and best loved Saints of all time.
Source: Orthodox Church in America website.
Liturgies and Services This Week
St. Porphyrios of Kavsokalivia on Wednesday, December 2, 2020 at 9:30pm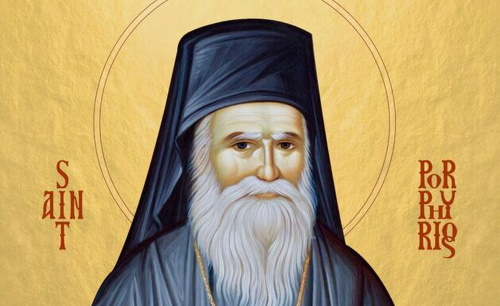 St. Barbara on Friday, December 4, 2020 at 9:30pm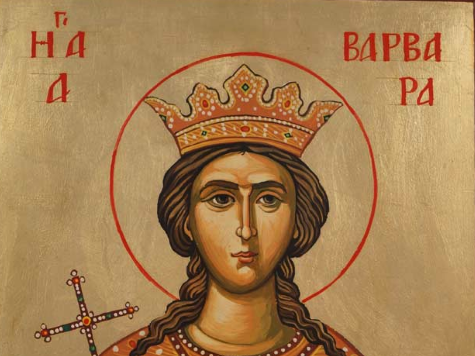 Nativity Fast Continues

November 15 is the beginning of the Nativity Fast, one of the four Canonical Fasting Seasons in the Church year. This is a joyous fast in anticipation of the Nativity of Christ.
In the weeks between now and December 25, Orthodox Christians prepare themselves to celebrate the birth in the flesh of our Lord Jesus Christ. As we begin the fast, we encourage both believing Orthodox and inquirers to review the reflections and resources in the special Nativity section on the Antiochian Archdiocese website.
For additional general resources on the Orthodox Christian tradition of feasting and fasting, visit the Feasts and Fasts section of Discover Orthodox Christianity.
Do You Need Some Furniture?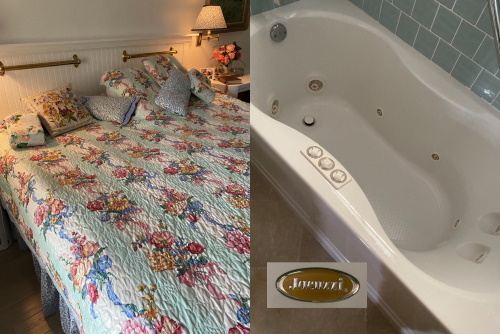 Marjorie Zimmerman is giving away a Jacuzzi bathtub and Sleep Number bed. If you could use these items please shoot Marjorie at text at (239) 595-4592.
The Jacuzzi bathtub measures at 59″ x 31″. The Sleep Number bed is a split king (heads rise independently, bottom in unison) adjustable bed. Both items will be available when the replacements are delivered. There is no charge.
Capital Campaign Update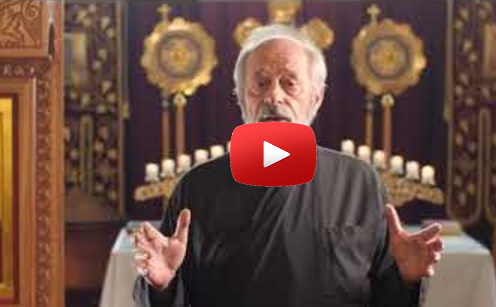 UPDATE: We are still accepting Capital Campaign Donations as we have not yet made our goal. Our goal is $750K and we now have $427K. Thank you for your generous contributions to date.
The Church now has set up a Brokerage account so if anyone wishes to donate stocks or bonds, the Church can accept them.
Our Capital Campaign is going well. So far $400,000 of the $750,000 we need to secure a mortgage to make a bid on the new Church property has been received. That's over half of our goal!
Some parishioners may be under the impression that November 1 was a cut off date. It wasn't. It was the date we hoped to receive all pledges. If you have still not pledged, you can still do so.
Download a pledge form on the St. Peter website.
Please remember, churches are hard to come by in Southwest Florida. This property meets our needs because:
We can afford it (the mortgage will cost no more than what we currently pay in rent; it may even be a little less),
It has buildings on site that are move-in ready,
It can accommodate the growth we are experiencing and that will continue.

Many of you have seen our Capital Campaign video. Take a look at it again. It lays out our vision that has guided us to where we are and explains why a move is necessary now.
We are grateful to everyone who has supported our Capital Campaign. Thank you very much for your confidence and trust, and the hope you have in the flourishing of St. Peter's parish.
Introduction to Orthodoxy Classes Continue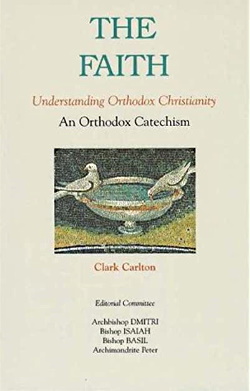 Next class Sunday, December 6, 2020. Assignment: Chapters 9 and 10.
The class is required for seekers and catechumens and also open to any parishioner who would like to attend. The syllabus will be posted on the website at soon as it is completed and handed out the first day of class.
We will meet after social hall. Get some coffee, have some food and fellowship, and then we break for class.
St. Peter's is Going Camping!
Get more information on the St. Peter website!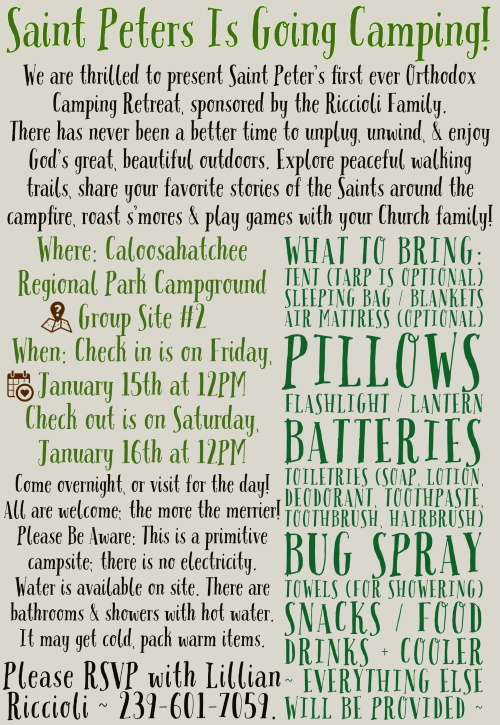 Byzantine Chant Workshop – Weekly on Tuesday at 7:00pm at St. Paul's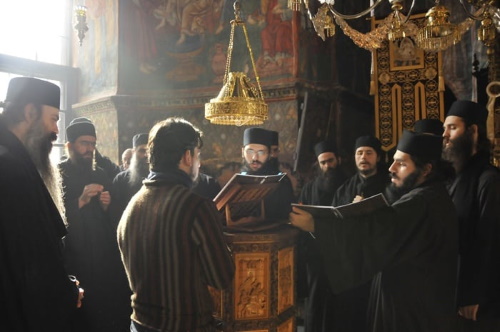 Byzantine Chant class is cancelled on November 24 and resumes on December 1, 2020.
Led by Dn. Nicholas Reid, participants will learn the basics of the tone of the week — its characteristics, scale, and various forms — and will get a chance to participate in group practice.
No prior chanting experience is required.
This will also be an opportunity to deepen our Orthodox faith by better understanding the role each tone plays in liturgical worship so that we can apply them more fruitfully in our parish life as well as in the worship of the "little church" – our own homes.
Questions? Contact Dn. Nick (nick.reid.11@gmail.com)
Pledge & Income Report – November 2020
Donations received in September $17,553.00
Amount of money needed to cover expenses: $18,167.00
We are behind by $614.00
Over the last 2 months, our donations have not met expenses. Please give generously in December so that we can make our year-end budget numbers.
Please note:Please continue your generous support. If you cannot make it to church please mail in your donation to: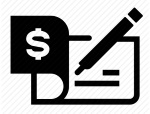 St. Peter Orthodox Church
24850 Old 41 Road Suite 6
Bonita Springs, FL 34135
You can also donate online (scroll to bottom of page):
Bishop NICHOLAS Offers a Weekly Live Stream
These are short thirty minute presentations where His Grace Bp. Nicholas speaks on one theme in Sunday readings for fifteen minutes followed by questions from the listeners. It's worth tuning in. Get instructions on the St. Peter website on how to use the Band App on your phone or computer to participate.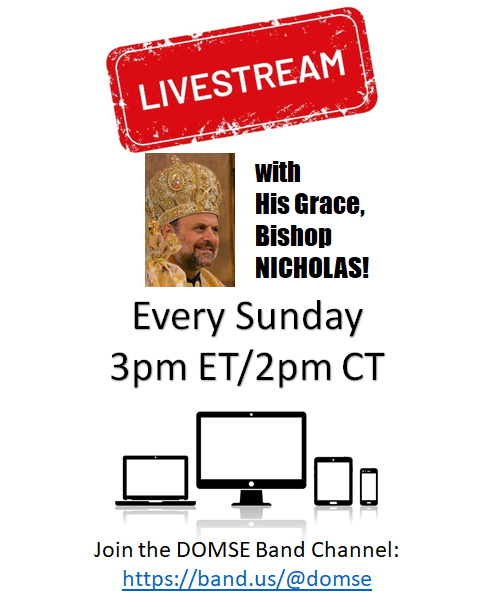 Calendar At A Glance
Calendar also available on the St. Peter website.
DECEMBER
Sun Nov 29 — Orthros 8:30am / Divine Liturgy 9:30am LIVE STREAM
Sun Nov 29 — CANCELLED Catechism Class following Social Hall (Thanksgiving Weekend)
Mon Nov 30 — ST. ANDREW THE FIRST CALLED Divine Liturgy 9:30am LIVE STREAM
Tue Dec 01 — Byzantine Chant Workshop at St. Paul's 7:00pm
Wed Dec 02 — ST. PORPHYRIOS Divine Liturgy 9:30am LIVE STREAM
Fri Dec 04 — ST. BARBARA / ST. JOHN OF DAMASCUS Divine Liturgy 9:30am LIVE STREAM
Sun Dec 06 — Orthros 8:30am / Divine Liturgy 9:30am LIVE STREAM
Sun Dec 06 — Catechism Class following Social Hall
Tue Dec 09 — Byzantine Chant Workshop at St. Paul's 7:00pm
Wed Dec 09 — CONCEPTION OF ST. ANNA Divine Liturgy 9:30am LIVE STREAM
Sat Dec 12 — ST. SPYRIDON Divine Liturgy 9:30am LIVE STREAM
Sun Dec 13 — Orthros 8:30am / Divine Liturgy 9:30am LIVE STREAM
Sun Dec 13 — Catechism Class following Social Hall
Tue Dec 15 — PARAKLESIS TO THE THEOTOKOS 9:30am LIVE STREAM
Tue Dec 15 — Byzantine Chant Workshop at St. Paul's 7:00pm
Fri Dec 18 — PARAKLESIS TO THE THEOTOKOS 9:30am LIVE STREAM
Fri Dec 18 — Parish Council Meeting 3:30pm
Sun Dec 20 — Orthros 8:30am / Divine Liturgy 9:30am LIVE STREAM
Sun Dec 20 — Catechism Class following Social Hall
Tue Dec 22 — PARAKLESIS TO THE THEOTOKOS 9:30am LIVE STREAM
Tue Dec 22 — Byzantine Chant Workshop at St. Paul's 7:00pm
Thu Dec 24 — NATIVITY ROYAL HOURS 9:00am LIVE STREAM
Thu Dec 24 — NATIVITY ORTHROS 6:00PM LIVE STREAM
Thu Dec 24 — NATIVITY Divine Liturgy 7:00PM LIVE STREAM
Fri Dec 26 — SYNAXIS OF THE THEOROKOS Divine Liturgy 9:30am LIVE STREAM
DECEMBER / JANUARY
Sun Dec 27 — Orthros 8:30am / Divine Liturgy 9:30am LIVE STREAM
Sun Dec 27 — Catechism Class following Social Hall
Tue Dec 29 — THE HOLY INNOCENTS Divine Liturgy 9:30am LIVE STREAM
Fri Jan 01 — CIRCUMCISION OF CHRIST / ST. BASIL Divine Liturgy 9:30am LIVE STREAM
Wisdom From The Elders
A wandering mind is made stable by reading, vigil and prayer. Flaming lust is extinguished by hunger, labor and solitude. Stirrings of anger are calmed by psalmody, magnanimity and mercifulness. All this has its effect when used at its proper time and in due measure. Everything untimely or without proper measure is short-lived; and short-lived things are more harmful than useful. Abba Evagrius the Monk
Self-restraint follows humility, but spacious living is united to love of glory. Venerable Isaac the Syrian, bishop of Nineveh
There is nothing impossible unto those who believe; lively and unshaken faith can accomplish great miracles in the twinkling of an eye. Besides, even without our sincere and firm faith, miracles are accomplished, such as the miracles of the sacraments. Righteous John, Wonderworker of Kronstadt
[From St. Symeon's life] And the Elder often renewed his exhortations to him[St. Symeon] to be firm and endure everything manfully, and especially to strive to so attune his soul that it might above all be meek, humble, simple, and without malice, because only in such souls is the grace of the Holy Spirit accustomed to dwell. Venerable Symeon the New Theologian
Do not boast of your possessions. Do not envy the possessions of someone else. Fr. Jack Sparks
A certain father said, "If you are captivated by carnal beauty, go to a cemetery and see what the end of such beauty is." Elder Sergei of Vanves
Remember in Your Prayers
The Prayer List has been revamped. To bring order to the list we will do the following:
Names will remain on the list for two months.
If you would like to keep them on longer please mention it to Fr. Hans. We will keep the names on the list for as long as the person needs prayers.
Names will include the person who requested the prayers and the month the name will be removed.
The permanent list includes friends and members of St. Peter's and others including shut-ins.
Were names dropped that should have remained? Please mention it to Fr. Hans. He will add them back.
Current Prayer List (Updated December 1 / Resets December 1)
Pauline (Jacobse 2/21>
Marcie (Breitenbach 2/21)
Jo Ann (Breitenbach 2/21)
Angela (Fred 12/21)
Despina (Diveris 2/21)
Ronald (Sovjani 2/21)
Katherine (Dusckas 2/21)
Stephen (Dusckas 2/21)
Mason (Dusckas 2/21)
Marlene (Tewis 2/21)
Gail (Jacobse 1/21)
Robert (Tewis 1/21)
Sergio (Mary Kazakos 1/21)
Rae (Semeretis 1/21)
Mary (Semeretis 1/21)
Heather (Waterman 1/21)
Zachary (Constantine 1/21)
Peter (Foltz 1/21)
Alexa (Buchanan 1/21)
Rebecca (Aguado 1/2021)
Jacob (Aguado 1/2021)
Lori (Dusckas 12/2020)
Baby Mackenzie (Zafiris 12/20
Weston (Teufel 12/20)
Nolan (Zafiris 12/20)
Christos (Eleni 11/20)
Lucy Marie (Eleni 11/20)
Pantelis (Tsikitas 11/20)
Patricia (Evanoff 11/20)
Barbara (Dusckas 11/20)
Brendan (Wolffe 11/20)
Permanent Prayer List
Fran (Hansen)
Nina (Krotov)
George (Chapekis)
Franklin (Pyrrson)
George (Chionis)
Stamatia (Jacobse)
Stamatia (Evelyn)
Demetrios (Kuchera)
Margaret (Palis)
Theodosios (Palis)
Theodora (Webb)
Helen (Rogers)
Robert (Smith)
Robert (Jarvis)
Presbytera Rosy (in Pakistan)
James (Hord)
Ann (Rellis)
Vassiliki (Kontinos)
Vassiliki (Morekeas)
Founders, Members, and Benefactors Departed this Life
John (Hansen)
Anatoly (Kurdsjuk)
Thareni (Brooks)
Milan Evanoff
Jean (Sam)
Eleni (Pearson)
Richard (Pearson)
Fr. Stephanos (Shagoury)
Panagiota (Bea Chionis)
Anthony (Mourgis)
Anthony (Mankus)
Constantine (Houpis)
Constantine (Joseph)
Mary (Jarvis)
How should we pray for the sick? Remember them daily. Say their names (first names are sufficient) and ask God to bestow mercy and grace on them.
Add or remove names and print this list for easy reference during your prayer time on the St. Peter website.
Sunday Readings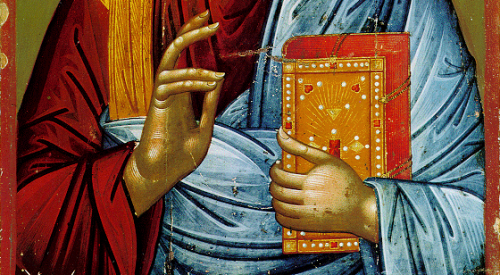 EPISTLE
For St. Nicholas
Precious in the sight of the Lord is the death of His saints.
What shall I render to the Lord for all that He has given me?
The Reading from the Epistle of St. Paul to the Hebrews. (13:17-21)
Brethren, obey your leaders and submit to them; for they are keeping watch over your souls, as men who will have to give account. Let them do this joyfully, and not sadly, for that would be of no advantage to you. Pray for us, for we are sure that we have a clear conscience, desiring to act honorably in all things. I urge you the more earnestly to do this in order that I may be restored to you the sooner. Now may the God of peace Who brought again from the dead our Lord Jesus, the great shepherd of the sheep, by the blood of the eternal covenant, equip you with everything good that you may do His will, working in you that which is pleasing in His sight, through Jesus Christ; to Whom be glory forever and ever. Amen.
GOSPEL
For the Tenth Sunday of Luke
The Reading from the Holy Gospel according to St. Luke. (13:10-17)
At that time, Jesus was teaching in one of the synagogues on the Sabbath. And there was a woman who had had a spirit of infirmity for eighteen years; she was bent over and could not fully straighten herself. And when Jesus saw her, He called her and said to her, "Woman, you are freed from your infirmity." And He laid His hands upon her, and immediately she was made straight, and she praised God. But the ruler of the synagogue, indignant because Jesus had healed on the Sabbath, said to the people, "There are six days on which work ought to be done; come on those days and be healed, and not on the Sabbath day." Then the Lord answered him, "You hypocrite! Does not each of you on the Sabbath untie his ox or his ass from the manger, and lead it away to water it? And ought not this woman, a daughter of Abraham, whom Satan bound for eighteen years, be loosed from this bond on the Sabbath day?" As Jesus said this, all His adversaries were put to shame; and all the people rejoiced at all the glorious things that were done by Him.