Sixteenth Sunday after Pentecost
Third Sunday of Luke
Holy Martyrs Eulampios and Eulampia at Nicomedia, Venerable Theophilos the confessor of Bulgaria; Venerable Ambrose of Optina
Who was the Venerable Ambrose of Optina?
Alexander Michailovich Grenkov was born Nov. 23, 1812 in the Russian province of Tambov. His parents raised him strictly and with fervent piety. Since he was of a priestly family, it was no surprise when he entered the Tambov theological seminary in 1830. He did well in his studies and was ranked among the top students.
About a year before graduation Alexander became seriously ill. He promised that if God healed him, he would become a monk. Although his prayer was answered, Alexander seemed to forget his promise.
[…]
One night he was invited to spend a pleasant evening with some friends. His conversation was witty and brilliant, and all his jokes and puns were on the mark. Although his hosts were amused and impressed by him, Alexander was disgusted by his own frivolity. Perhaps his unfulfilled promise to become a monk weighed on his conscience.
The next morning he quit his job and arrived at Optina in October of 1839. After a trial period he decided to remain in the monastery and dedicate his life to God. He received the monastic tonsure in 1842, and was given the name Ambrose in honor of St Ambrose of Milan (December 7). Ambrose knew the famous spiritual directors Elder Leonid and Elder Macarius. He was the cell attendant of Elder Macarius, who undoubtedly influenced the young monk's spiritual development.
From all over Russia, people flocked to the venerable Elder. The writer Tolstoy visited him on at least three occasions, and left impressed by the wisdom of the holy monk. Fyodor Dostoevsky came to Optina in 1878 after the death of his son Alyosha and was profoundly affected by his meeting with St Ambrose. The novelist used Father Ambrose as a model for Starets Zosima in The Brothers Karamazov.
By September, it was clear that he had not long to live. He fell asleep in the Lord at 11:30 A.M. on the morning of October 10 1891. Throngs of people attended his funeral and also his burial at Optina. Fathers Joseph, Anthony, Benedict, and Anatole succeeded him as Elder until the monastery was closed after the Russian Revolution.
[…]
The Optina Elders were glorified by the Moscow Patriarchate for universal veneration on August 7, 2000.
Read the entire history on the Holy Deisis website.
Services This Week
Sun Oct 03 — SUNDAY DIVINE LITURGY – Orthros 8:30am Divine Liturgy 9:30am LIVE STREAM
Mon Oct 04 — Paraklesis to the Theotokos 9:30am LIVE STREAM
Wed Oct 06 — Divine Liturgy Apostle Thomas 9:30am LIVE STREAM
Fri Oct 08 — Paraklesis to the Theotokos 9:30am LIVE STREAM
Services Next Week
Sun Oct 10 — SUNDAY DIVINE LITURGY – Orthros 8:30am Divine Liturgy 9:30am LIVE STREAM
Mon Oct 11 — Paraklesis to the Theotokos 9:30am LIVE STREAM
Wed Oct 13 — Paraklesis to the Theotokos 9:30am LIVE STREAM
The Apostle Thomas Divine Liturgy Wednesday, October 6, 2021 at 9:30am
The Holy and Glorious Apostle Thomas was born in the Galilean city of Pansada and was a fisherman. Hearing the good tidings of Jesus Christ, he left all and followed after Him. The Apostle Thomas is included in the number of the holy Twelve Apostles of the Savior.
According to Holy Scripture, the holy Apostle Thomas did not believe the reports of the other disciples about the Resurrection of Jesus Christ: "Unless I see in His hands the print of the nails, and put my finger into the print of the nails, and thrust my hand into His side, I will not believe" (John 20:25).
On the eighth day after the Resurrection, the Lord appeared to the Apostle Thomas and showed him His wounds. "My Lord and my God," the Apostle cried out (John 20:28). "Thomas, being once weaker in faith than the other apostles," says Saint John Chrysostom, "toiled through the grace of God more bravely, more zealously and tirelessly than them all, so that he went preaching over nearly all the earth, not fearing to proclaim the Word of God to savage nations."
Some icons depicting this event are inscribed "The Doubting Thomas." This is incorrect. In Greek, the inscription reads, "The Touching of Thomas." In Slavonic, it says, "The Belief of Thomas." When Saint Thomas touched the Life-giving side of the Lord, he no longer had any doubts.
According to Church Tradition, the holy Apostle Thomas founded Christian churches in Palestine, Mesopotamia, Parthia, Ethiopia and India. Preaching the Gospel earned him a martyr's death. For having converted the wife and son of the prefect of the Indian city of Meliapur [Melipur], the holy apostle was locked up in prison, suffered torture, and finally, pierced with five spears, he departed to the Lord. Part of the relics of the holy Apostle Thomas are in India, in Hungary and on Mt. Athos. The name of the Apostle Thomas is associated with the Arabian (or Arapet) Icon of the Mother of God (September 6).
Source: Orthodox Church in America website.
Pictures from Last Sunday
Memorials for Maria Ninos and Stavros Maillakakis
Myrrh-bearing Cross Returns to St. Peters
A cross in the possession of Dn. Daniel Valentine returned to St. Peter's this Sunday where it continued to pour out Holy Myrrh during the Divine Liturgy. All the faithful were anointed with the Myrhh following the Divine Liturgy.
Metropolitan Joseph: We Must Address the Alienation of our Youth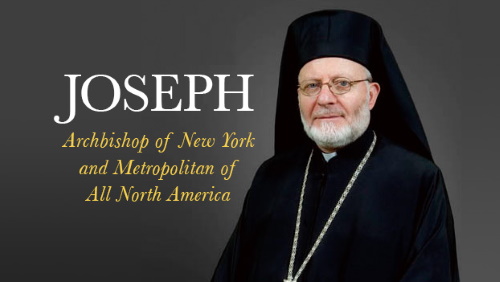 From Metropolitan Joseph:
Dear Clergy of the Antiochian Archdiocese,

The attached "Encyclical for the Year of Youth" is a call for all of us together to confront the growing alienation between our youth and our parish communities.

It is time for us to ask questions of ourselves and one another, in repentance, seeking genuine understanding. Instead of casting blame, we must accept responsibility to be the living examples and spiritual mentors our youth need. This is the duty not just of priests and youth workers but also of parents and every adult in our communities. And we also need our youth to open their hearts to us, to be honest with us, and to trust us to be partners with them in seeking Christ.

This is a critical concern across our land, and we must all rise to the challenge. Please read the encyclical with care and share it with your parishes. Since addressing this challenge is among the highest priorities of our ministry, I expect that every parish council will have a discussion on it and that our Sunday School teachers, parents, men's and ladies' groups, youth, college students, and young adults will likewise meet to discuss it and begin the dialogue it calls for.
Read the Encyclical "The Year of Our Youth" on the St. Peter website.
Diocese of Miami (DOMSE) Fall Retreat – DATE CHANGE!
Interested in attending? See Fr. Hans.
Part II of Fr. Hans' Talk in Dallas
For those interested, the video of Part 1 of Fr. Hans's talk in Dallas is available on video. The title of the talk was:Brotherhood: Learning How To Become A Man Through Communion With Other Men. (Link will bring you to YouTube.)
Sunday School Fall 2021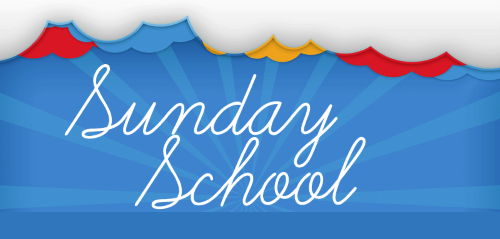 We are offering three classes this year:
Georgia Katsigianopoulos is taking ages ten and up
Mercedes Sovjani is taking ages five to nine
Pres. Susan Jacobse is taking ages three to five
Sunday School begins immediately after Holy Communion.
Thank you ladies for your service to the parish.
We also have a "mom cave" but dads can use it too. It's the small room located off the handicap exit hallway and outfitted with two rocking chairs, a video stream to watch the liturgy, and carpeting and toys for the small kids. It's a great place to go if your child needs a break to settle down during liturgy.
Cafe of Life Ministry Update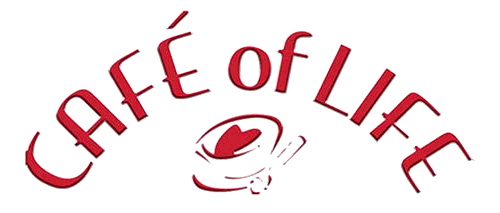 God Has Given Us the Greatest Sacrifice
God has given us the greatest sacrifice…his only Son Jesus. In doing so, he left us with a true example of what it means to give to the poor and less fortunate. He asks us to sacrifice as an act of worship before Him and when we obey, He will bless us.
So please give your tax-deductible donation to Father Hans and keep in mind Hebrews 13:16, "Do not neglect to do good and to share what you have, for such sacrifices are pleasing to God."
Thank you, God bless and IC XC NI KA!

Pledge & Income Report – September 2021
Donations received in August: $23,240.
Amount of money needed to cover expenses: $21,118.
We are behind by $1,642.
These numbers reflect the operating costs of the the Hickory Drive property.
Please note:Summer months are always lean and in July we fell behind by $5,292. Please remember to send in your pledge so we can make up the deficit and keep St. Peter's on a secure financial footing.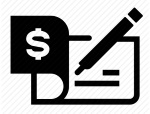 St. Peter Orthodox Church
7470 Hickory Drive
Fort Myers, FL 33967
You can also donate online:


The Social Hall All Stars are the men and women that make St. Peter's Social Hall happen. Thank you All Stars!
October 3 – October 26
Barbara Dionysopoulos
Marianthi Kazakos
Niki Locklear
Ray Locklear
Carol Palantine
Margie Zimmerman
November 7 – November 28
Olga Bilych
Pavlo Bilych
Bonnie Joseph
Al Joseph
Sandy Krotov
Leon Dephkalion
Nader Sahawneh
December 5 – December 26
Marlene Haley
Tom Haley
Cheryl Morse
Elaine Semeretis
Gregory Semeretis
Anna Tsikitas
Procedures for Hospitality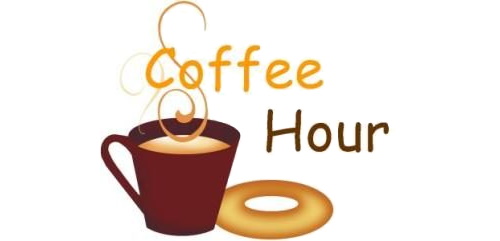 On most Sundays we will serve lighter refreshments like coffee, sweets, hummus, olives, feta, pita and similar items. Please continue bringing these items. Even though we have a range (unlike our former facility), we appreciate items that are "ready to be served."
Please do not donate coffee. We have a space age coffee brewer that we acquired at no cost if we buy our coffee from one supplier. If you bring in coffee, we can't use it.
We cannot continue preparing meals for Memorials, Name Days, Anniversaries, and other celebrations. We don't have the appliances or manpower to do it well. We do, however, have the name of two catering companies that can prepare and deliver the food if you would like to sponsor a celebration. Please call Tom Haley at 239-887-0753 for details and to make arrangements.
If you would like to bring in your own prepared food, please contact Tom Haley at 239-887-0753 by the Friday before the upcoming Sunday. That way we know not to prepare any food for Sunday.
The Safest Way to Come to Church
US 41 is a busy highway and the intersection at Hickory Drive does not have a stop light. We recommend turning on Sanibel Boulevard and following Coconut Road instead.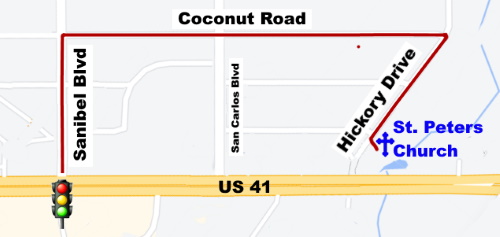 Calendar At A Glance
Calendar also available on the St. Peter website.
OCTOBER
Sun Oct 03 — SUNDAY DIVINE LITURGY – Orthros 8:30am Divine Liturgy 9:30am LIVE STREAM
Mon Oct 04 — Paraklesis to the Theotokos 9:30am LIVE STREAM
Wed Oct 06 — Divine Liturgy Apostle Thomas 9:30am LIVE STREAM
Fri Oct 08 — Paraklesis to the Theotokos 9:30am LIVE STREAM
Sun Oct 10 — SUNDAY DIVINE LITURGY – Orthros 8:30am Divine Liturgy 9:30am LIVE STREAM
Mon Oct 11 — Paraklesis to the Theotokos 9:30am LIVE STREAM
Wed Oct 13 — Paraklesis to the Theotokos 9:30am LIVE STREAM
Fri Oct 14 – Sun Oct 17 — DOMSE Fall Retreat at Franklin, TN
Sun Oct 17 — SUNDAY DIVINE LITURGY – Orthros 8:30am Divine Liturgy 9:30am LIVE STREAM
Wed Oct 20 — Divine Liturgy St. Artemus the Great Martyr of Antioch LIVE STREAM
Fri Oct 22 — Paraklesis to the Theotokos 9:30am LIVE STREAM
Sun Oct 24 — SUNDAY DIVINE LITURGY – Orthros 8:30am Divine Liturgy 9:30am LIVE STREAM
Tue Oct 26 — Divine Liturgy St. Demetrios LIVE STREAM
thu Oct 28 — Divine Liturgy Protection of the Theotokos 9:30am LIVE STREAM
Wisdom From The Elders
O Christian! You will then be filled with love, but no matter how much you may love God, His love will always be greater than yours. As the arms of the Son of God were spread out on the cross, so His heart will be open to all in the midst of the heavenly glory. Bishop Alexander of Mojaisk
The Lord allows the soul to be pestered increasingly by demons. This is to teach it to discriminate correctly between good and evil, and to make it more humble through the deep shame it feels during its purification because of the way in which it is defiled by demonic thoughts. St. Diadochus, bishop of Photike in Epirus
Remember that in refusing to judge a brother, we foster in ourselves forgiveness, which draws us closer to our Redeemer. Bishop Irenei Steenberg
Once again, be silent! Let no one notice what you are about. You are working for the Invisible One; let your work be invisible. If you scatter crumbs around you they are willingly picked up by birds sent by the devil, the saints explain. Beware of self-satisfaction: in one mouthful it can devour the fruit of much toil. Tito Colliander
If you wish to find peace of soul, happiness and sure salvation, humble yourself beneath the mighty hand of God and He will raise you up. This means: accept all that happens to you as from the hand of God and not from men, for indeed, nothing which occurs to us can happen without God's will. Abbot Nikon Vorobiev
Much time must pass before we attain the ability to conquer a bad trait that has been part of our personality for years, since our childhood. Elder Thaddeus(Strabulovich) of Vitovnica
Remember in Your Prayers
List has been updated. If you want some names restored, please mention it to Fr. Hans.
Names will remain on the list for two months.
If you would like to keep them on longer please mention it to Fr. Hans. We will keep the names on the list for as long as the person needs prayers.
Names will include the person who requested the prayers and the month the name will be removed.
The permanent list includes friends and members of St. Peter's and others including shut-ins.
Were names dropped that should have remained? Please mention it to Fr. Hans. He will add them back.
Updated October 5 / Resets November 1.
Current Prayer List
Sean (Breitenbach 12/21)
David (Zafiris 12/21
Robin (Zafiris 12/21
Dana (Zafiris 12/21
Mackenzie (Zafiris 12/21
Harry (Zafiris 12/21
Bettina (Zafiris 12/21
Harry James (Zafiris 12/21
Anastasia (Protopapadakis 12/21)
Heather (Dusckas 11/21)
Barbara (Dusckas 11/21)
Tina (Dusckas 11/21)
Gail (Dusckas 11/21)
Dave (Dusckas 11/21)
Elizabeth (Wolfe 11/21)
Catherine (Breitenbach 11/21)
Maggie (Jacobse 10/21)
Georgia D. (Repya 10/21)
Colleen R. (Repya 10/21)
Debbie (Breitenbach 9/21)
Anne (Breitenbach 9/21)
Robert (Tewis 9/21)
Lydia (Irena 9/21)
Lee (Irena 9/21)
Demetrios (Karras 8/21)
Permanent Prayer List
Pantelis (Tsikita)
Marisa (Tsikita)
Barbara (Dionysopoulos)
Patricia (Evanoff)
Gabriel (Mankus)
Baby Dani (Repya)
Maria and her unborn child Iakovos (Diveris)
Sophia (D. Constantine)
Herman (Kerr)
Innocent (Kerr)
Nicholas (Kerr)
Paola (Jacobse)
Gregory (Yankopolos)
Soterios (Ninos)
Pauline (Poulos)
Sergio (Kazakos)
Rae (Semeretis)
Fran (Hansen)
Nina (Krotov)
Franklin (Pyrrson)
George (Chionis)
Stamatia (Evelyn)
Demetrios (Kuchera)
Theodosios (Palis)
Theodora (Webb)
Helen (Rogers)
Robert (Smith)
Robert (Jarvis)
Presbytera Rosy (in Pakistan)
James (Hord)
Vassiliki (Kontinos)
Vassiliki (Morekeas)
Founders, Members, and Benefactors Departed this Life
John (Hansen)
Anatoly (Kurdsjuk)
Thareni (Brooks)
Milan Evanoff
Jean (Sam)
Eleni (Pearson)
Richard (Pearson)
Fr. Stephanos (Shagoury)
Panagiota (Bea Chionis)
Anthony (Mourgis)
Anthony (Mankus)
Constantine (Houpis)
Constantine (Joseph)
Mary (Jarvis)
Panagiota Margarita (Palis)
Maria (Ninos)
John (Katsigianopoulos)
George (Chionis)
Gregory (Pappas)
Angela (Coran K)
How should we pray for the sick? Remember them daily. Say their names (first names are sufficient) and ask God to bestow mercy and grace on them.
Add or remove names and print this list for easy reference during your prayer time on the St. Peter website.
Sunday Readings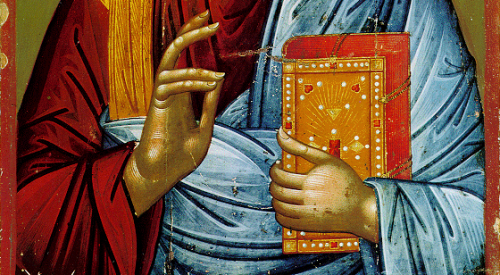 EPISTLE
For the Sixteenth Sunday after Pentecost
The Lord will give strength to His people.
Ascribe to the Lord, O sons of God, ascribe to the Lord honor and glory.
The Reading from the Second Epistle of St. Paul to the Corinthians. (6:1-10)
Brethren, working together with Him, then, we entreat you not to accept the grace of God in vain. For He says, "At the acceptable time I have listened to you, and helped you on the day of salvation." Behold, now is the acceptable time; behold, now is the day of salvation.

We put no obstacle in anyone's way, so that no fault may be found with our ministry, but as servants of God we commend ourselves in every way: through great endurance, in afflictions, hardships, calamities, beatings, imprisonments, tumults, labors, watching, hunger; by purity, knowledge, forbearance, kindness, the Holy Spirit, genuine love, truthful speech, and the power of God; with weapons of righteousness for the right hand and for the left; in honor and dishonor, in ill repute and good repute.

We are treated as impostors, and yet aretrue; as unknown, and yet well known; as dying, and behold we live; as punished, and yet not killed; as sorrowful, yet always rejoicing; as poor, yet making many rich; as having nothing, and yet possessing everything.
GOSPEL
For the Third Sunday of Luke
The Reading from the Holy Gospel according to St. Luke. (7:11-16)
At that time, Jesus went to a city called Nain, and many of His disciples and a great crowd went with Him. As He drew near to the gate of the city, behold, a man who had died was being carried out, the only son of his mother, and she was a widow; and a large crowd from the city was with her. And when the Lord saw her, He had compassion on her and said to her, "Do not weep." And He came and touched the bier, and the bearers stood still. And Jesus said, "Young man, I say to you: arise." And the dead man sat up, and began to speak. And Jesus gave him to his mother. Fear seized them all; and they glorified God, saying, "A great prophet has arisen among us!" and "God has visited His people!"