Sunday of Holy Fathers of Seventh Ecumenical Council
The Fourth Sunday of Luke
Prophet Hosea; Venerable-martyr Andrew of Crete

The Holy Fathers of the Seventh Ecumenical Council
On Sunday the Church remembers the 350 holy Fathers of the Seventh Ecumenical Council under the holy Patriarch Tarasius.
The Synod of 787, the second to meet at Nicea, refuted the Iconoclast heresy during the reign of Empress Irene and her son Constantine VI.
The Council decreed that the veneration of icons was not idolatry (Exodus 20:4-5), because the honor shown to them is not directed to the wood or paint, but passes to the prototype (the person depicted). It also upheld the possibility of depicting Christ, Who became man and took flesh at His Incarnation. The Father, on the other hand, cannot be represented in His eternal nature, because "no man has seen God at any time" (John 1:18).
Source: The Orthodox Church in America website.
Services This Week
Sun Oct 10 — SUNDAY DIVINE LITURGY – Orthros 8:30am Divine Liturgy 9:30am LIVE STREAM
Mon Oct 11 — Paraklesis to the Theotokos 9:30am LIVE STREAM
Wed Oct 13 — Paraklesis to the Theotokos 9:30am LIVE STREAM
Services Next Week
Sun Oct 17 — SUNDAY DIVINE LITURGY – Orthros 8:30am Divine Liturgy 9:30am LIVE STREAM
Wed Oct 20 — Divine Liturgy St. Artemus the Great Martyr of Antioch LIVE STREAM
Fri Oct 22 — Paraklesis to the Theotokos 9:30am LIVE STREAM
Fr. Hans Out of Town Friday – Thursday October 15, 2021 – Saturday October 17, 2021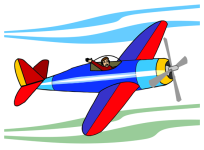 He will be attending the DIOCESE Retreat in Franklin, TN.
Sign up the the Monthly DOMSE Newsletter on the DOMSE (Diocese of Miami and the Southeast) Website!
Visit the DOMSE Website (scroll to the bottom, fill in the form on the left side) to sign up for "The Light" Newsletter and DOMSE emails.
Picture from Last Sunday
Memorial for Jamal and Fairouz, Father and Mother of Nesrin Sawhawneh
Metropolitan Joseph: We Must Address the Alienation of our Youth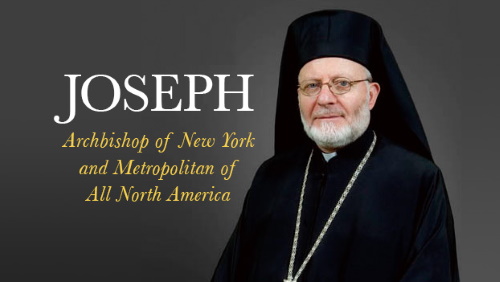 From Metropolitan Joseph:
Dear Clergy of the Antiochian Archdiocese,

The attached "Encyclical for the Year of Youth" is a call for all of us together to confront the growing alienation between our youth and our parish communities.

It is time for us to ask questions of ourselves and one another, in repentance, seeking genuine understanding. Instead of casting blame, we must accept responsibility to be the living examples and spiritual mentors our youth need. This is the duty not just of priests and youth workers but also of parents and every adult in our communities. And we also need our youth to open their hearts to us, to be honest with us, and to trust us to be partners with them in seeking Christ.

This is a critical concern across our land, and we must all rise to the challenge. Please read the encyclical with care and share it with your parishes. Since addressing this challenge is among the highest priorities of our ministry, I expect that every parish council will have a discussion on it and that our Sunday School teachers, parents, men's and ladies' groups, youth, college students, and young adults will likewise meet to discuss it and begin the dialogue it calls for.
Read the Encyclical "The Year of Our Youth" on the St. Peter website.
Part II of Fr. Hans' Talk in Dallas
For those interested, the video of Part 1 of Fr. Hans's talk in Dallas is available on video. The title of the talk was:Brotherhood: Learning How To Become A Man Through Communion With Other Men. (Link will bring you to YouTube.)
Sunday School Fall 2021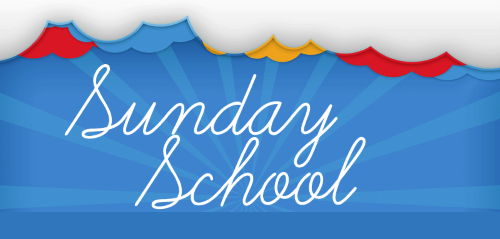 We are offering three classes this year:
Georgia Katsigianopoulos is taking ages ten and up
Mercedes Sovjani is taking ages five to nine
Pres. Susan Jacobse is taking ages three to five
Sunday School begins immediately after Holy Communion.
Thank you ladies for your service to the parish.
We also have a "mom cave" but dads can use it too. It's the small room located off the handicap exit hallway and outfitted with two rocking chairs, a video stream to watch the liturgy, and carpeting and toys for the small kids. It's a great place to go if your child needs a break to settle down during liturgy.
Cafe of Life Ministry Update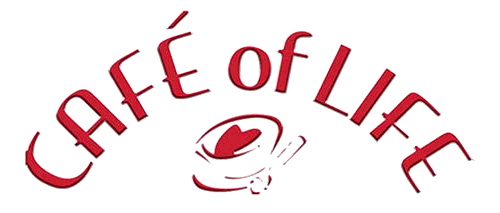 Join Us To Make Sandwiches for the Poor
We will be gathering this Thursday, October 14th at 11:00 am in the St. Peter's Social Hall to make sandwiches for the homeless and hungry in our community. You are all welcome to join us.
Thank you, God bless and IC XC NI KA!

Pledge & Income Report – September 2021
Donations received in September: $21,018.
Amount of money needed to cover expenses: $22,760.
We are behind by $1,742.
These numbers reflect the operating costs of the the Hickory Drive property.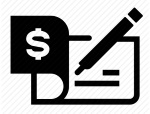 St. Peter Orthodox Church
7470 Hickory Drive
Fort Myers, FL 33967
You can also donate online:


The Social Hall All Stars are the men and women that make St. Peter's Social Hall happen. Thank you All Stars!
October 3 – October 26
Barbara Dionysopoulos
Marianthi Kazakos
Niki Locklear
Ray Locklear
Carol Palantine
Margie Zimmerman
November 7 – November 28
Olga Bilych
Pavlo Bilych
Bonnie Joseph
Al Joseph
Sandy Krotov
Leon Dephkalion
Nader Sahawneh
December 5 – December 26
Marlene Haley
Tom Haley
Cheryl Morse
Elaine Semeretis
Gregory Semeretis
Anna Tsikitas
Procedures for Hospitality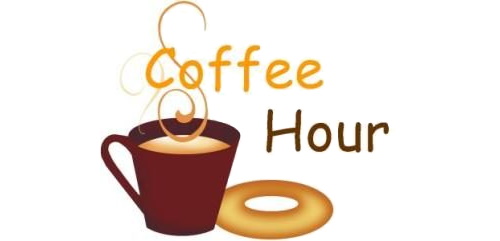 On most Sundays we will serve lighter refreshments like coffee, sweets, hummus, olives, feta, pita and similar items. Please continue bringing these items. Even though we have a range (unlike our former facility), we appreciate items that are "ready to be served."
Please do not donate coffee. We have a space age coffee brewer that we acquired at no cost if we buy our coffee from one supplier. If you bring in coffee, we can't use it.
We cannot continue preparing meals for Memorials, Name Days, Anniversaries, and other celebrations. We don't have the appliances or manpower to do it well. We do, however, have the name of two catering companies that can prepare and deliver the food if you would like to sponsor a celebration. Please call Tom Haley at 239-887-0753 for details and to make arrangements.
If you would like to bring in your own prepared food, please contact Tom Haley at 239-887-0753 a week before the upcoming Sunday. That way we know not to prepare any food for Sunday.
The Safest Way to Come to Church
US 41 is a busy highway and the intersection at Hickory Drive does not have a stop light. We recommend turning on Sanibel Boulevard and following Coconut Road instead.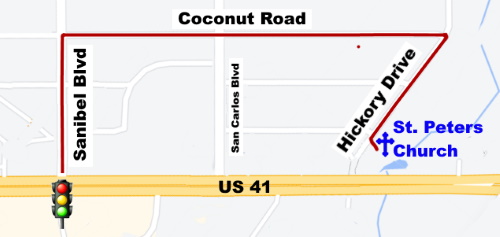 Calendar At A Glance
Calendar also available on the St. Peter website.
OCTOBER
Sun Oct 10 — SUNDAY DIVINE LITURGY – Orthros 8:30am Divine Liturgy 9:30am LIVE STREAM
Mon Oct 11 — Paraklesis to the Theotokos 9:30am LIVE STREAM
Wed Oct 13 — Paraklesis to the Theotokos 9:30am LIVE STREAM
Fri Oct 14 – Sun Oct 17 — DOMSE Fall Retreat at Franklin, TN
Sun Oct 17 — SUNDAY DIVINE LITURGY – Orthros 8:30am Divine Liturgy 9:30am LIVE STREAM
Wed Oct 20 — Divine Liturgy St. Artemus the Great Martyr of Antioch LIVE STREAM
Fri Oct 22 — Paraklesis to the Theotokos 9:30am LIVE STREAM
Sun Oct 24 — SUNDAY DIVINE LITURGY – Orthros 8:30am Divine Liturgy 9:30am LIVE STREAM
Sun Oct 24 — John and Mary Spiropoulos Memorial 11:00am LIVE STREAM
Tue Oct 26 — Divine Liturgy St. Demetrios LIVE STREAM
Thu Oct 28 — Divine Liturgy Protection of the Theotokos 9:30am LIVE STREAM
Wisdom From The Elders
Rejoice, my brethren, in thinking that together with this short life there will also end all our earthly sorrows, needs, and suffering, which merciful providence sends for our spiritual good. Protopriest Gregory Dyachenko
The Lord will reward us with His peace if we change our way of thinking and turn toward Absolute Goodness. Elder Thaddeus(Strabulovich) of Vitovnica
God's saints are near to believing hearts and, like the truest and kindest of friends, are ready in a moment to help the faithful and pious who call upon them with faith and love. Righteous John, Wonderworker of Kronstadt
Sometimes during a long-continued prayer only a few minutes are really pleasing to God and constitute true prayer and tOne must not demand too much of oneself. It is best to humble oneself before God. Open yourself to Him in all your filthiness and say, like the leper: Lord, if Thou wilt, Thou canst make me clean (Luke 5:12). Do not put time limits on God for this. Do all that is needed according to your strength, and the Lord will do everything necessary for your salvation. Just do not forsake God. Abbot Nikon Vorobiev
Bearing the Cross means to separate our souls from the delights and pleasures of this life. Clement of Alexandria
What is a pure heart? It is meek, humble, guileless, simple, trusting, true, unsuspicious, gentle, good, not covetous, not envious, not adulterous. Righteous John, Wonderworker of Kronstadt
Remember in Your Prayers
List has been updated. If you want some names restored, please mention it to Fr. Hans.
Names will remain on the list for two months.
If you would like to keep them on longer please mention it to Fr. Hans. We will keep the names on the list for as long as the person needs prayers.
Names will include the person who requested the prayers and the month the name will be removed.
The permanent list includes friends and members of St. Peter's and others including shut-ins.
Were names dropped that should have remained? Please mention it to Fr. Hans. He will add them back.
Updated October 8 / Resets November 1.
Current Prayer List
Fr. Thomas Galloway (Forderhase 12/21)
Emily (Forderhase 12/21)
Sean (Breitenbach 12/21)
David (Zafiris 12/21
Robin (Zafiris 12/21
Dana (Zafiris 12/21
Mackenzie (Zafiris 12/21
Harry (Zafiris 12/21
Bettina (Zafiris 12/21
Harry James (Zafiris 12/21
Anastasia (Protopapadakis 12/21)
Heather (Dusckas 11/21)
Barbara (Dusckas 11/21)
Tina (Dusckas 11/21)
Gail (Dusckas 11/21)
Dave (Dusckas 11/21)
Elizabeth (Wolfe 11/21)
Catherine (Breitenbach 11/21)
Maggie (Jacobse 10/21)
Georgia D. (Repya 10/21)
Colleen R. (Repya 10/21)
Debbie (Breitenbach 9/21)
Anne (Breitenbach 9/21)
Robert (Tewis 9/21)
Lydia (Irena 9/21)
Lee (Irena 9/21)
Demetrios (Karras 8/21)
Permanent Prayer List
Pantelis (Tsikita)
Marisa (Tsikita)
Barbara (Dionysopoulos)
Patricia (Evanoff)
Gabriel (Mankus)
Baby Dani (Repya)
Maria and her unborn child Iakovos (Diveris)
Sophia (D. Constantine)
Herman (Kerr)
Innocent (Kerr)
Nicholas (Kerr)
Paola (Jacobse)
Gregory (Yankopolos)
Soterios (Ninos)
Pauline (Poulos)

Sergio (Kazakos)
Rae (Semeretis)
Fran (Hansen)
Nina (Krotov)
Franklin (Pyrrson)
George (Chionis)
Stamatia (Evelyn)
Demetrios (Kuchera)
Theodosios (Palis)
Theodora (Webb)
Helen (Rogers)
Robert (Smith)
Robert (Jarvis)
Presbytera Rosy (in Pakistan)
James (Hord)
Vassiliki (Kontinos)
Vassiliki (Morekeas)
Founders, Members, and Benefactors Departed this Life
John (Hansen)
Anatoly (Kurdsjuk)
Thareni (Brooks)
Milan Evanoff
Jean (Sam)
Eleni (Pearson)
Richard (Pearson)
Fr. Stephanos (Shagoury)
Panagiota (Bea Chionis)
Anthony (Mourgis)
Anthony (Mankus)
Constantine (Houpis)
Constantine (Joseph)
Mary (Jarvis)
Panagiota Margarita (Palis)
Maria (Ninos)
John (Katsigianopoulos)
George (Chionis)
Gregory (Pappas)
Angela (Coran K)
How should we pray for the sick? Remember them daily. Say their names (first names are sufficient) and ask God to bestow mercy and grace on them.
Add or remove names and print this list for easy reference during your prayer time on the St. Peter website.
Sunday Readings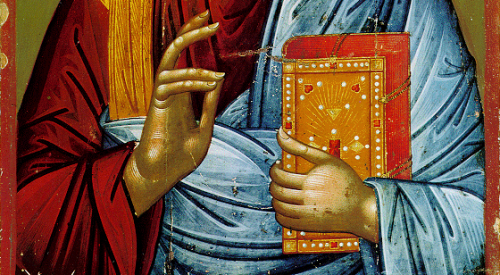 EPISTLE
For the Holy Fathers
Blessed are Thou, O Lord, the God of our Fathers.For Thou art just in all that Thou hast done.
The Reading from the Epistle of St. Paul to St. Titus. (3:8-15)
Titus, my son, the saying is sure. I desire you to insist on these things, so that those who have believed in God may be careful to apply themselves to good deeds; these are excellent and profitable to men. But avoid stupid controversies, genealogies, dissension, and quarrels over the law, for they are unprofitable and futile. As for a man who is factious, after admonishing him once or twice, have nothing more to do with him, knowing that such a person is perverted and sinful; he is self-condemned.

When I send Artemas or Tychicus to you, do your best to come to me at Nicopolis, for I have decided to spend the winter there. Do your best to speed Zenas the lawyer and Apollos on their way; see that they lack nothing. And let our people learn to apply themselves to good deeds, so as to help cases of urgent need, and not to be unfruitful. All who are with me send greetings to you. Greet those who love us in the faith. Grace be with you all. Amen.
GOSPEL
For the Fourth Sunday of Luke
The Reading from the Holy Gospel according to St. Luke. (8:5-15)
The Lord spoke this parable: "A sower went out to sow his seed; and as he sowed, some fell along the path, and was trodden under foot, and the birds of the air devoured it. And some fell on the rock; and as it grew up, it withered away, because it had no moisture. And some fell among thorns; and the thorns grew with it and choked it. And some fell into good soil and grew, and yielded a hundredfold."

And when His Disciples asked Him what this parable meant, Jesus said, "To you it has been given to know the secrets of the kingdom of God; but for others they are in parables, so that seeing they may not see, and hearing they may not understand. Now the parable is this: The seed is the word of God. The ones along the path are those who have heard; then the devil comes and takes away the word from their hearts that they may not believe and be saved. And the ones on the rock are those who, when they hear the word, receive it with joy; but these have no root, they believe for a while and in time of temptation fall away. And as for what fell among the thorns, they are those who hear, but as they go on their way, they are choked by the cares and riches and pleasures of life, and their fruit does not mature. And as for that in the good soil, they are those who, hearing the word, hold it fast in an honest and good heart, and bring forth fruit with patience." As Jesus said this, He called out, "He who has ears to hear, let him hear."