Fifteenth Sunday after Pentecost
Second Sunday of Luke
Hieromartyr Dionysios the Areopagite
Martyrs Eleutherios and Rustikos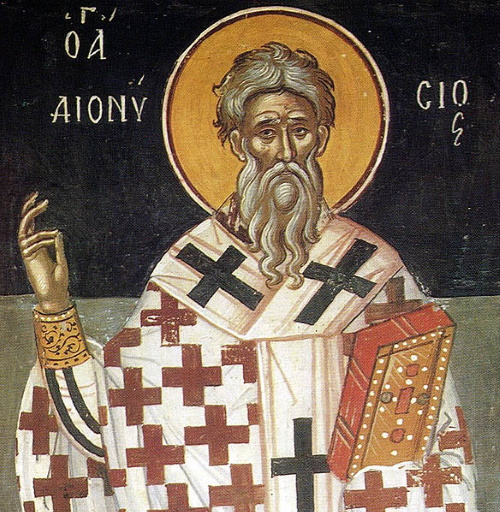 Who was Hieromartyr Dionysios the Areopagite?
Saint Dionysius lived originally in the city of Athens. He was raised there and received a classical Greek education. He then went to Egypt, where he studied astronomy at the city of Heliopolis. It was in Heliopolis, along with his friend Apollophonos where he witnessed the solar eclipse that occurred at the moment of the death of the Lord Jesus Christ by Crucifixion. "Either the Creator of all the world now suffers, or this visible world is coming to an end," Dionysius said. Upon his return to Athens from Egypt, he was chosen to be a member of the Areopagus Council (Athenian high court).
When the holy Apostle Paul preached at the place on the Hill of Ares (Acts 17:16-34), Dionysius accepted his salvific proclamation and became a Christian. For three years Saint Dionysius remained a companion of the holy Apostle Paul in preaching the Word of God. Later on, the Apostle Paul selected him as bishop of the city of Athens. And in the year 57 Saint Dionysius was present at the repose of the Most Holy Theotokos.
During the lifetime of the Mother of God, Saint Dionysius had journeyed from Athens to Jerusalem to meet Her. He wrote to his teacher the Apostle Paul: "I witness by God, that besides the very God Himself, there is nothing else filled with such divine power and grace. No one can fully comprehend what I saw. I confess before God: when I was with John, who shone among the Apostles like the sun in the sky, when I was brought before the countenance of the Most Holy Virgin, I experienced an inexpressible sensation. Before me gleamed a sort of divine radiance which transfixed my spirit. I perceived the fragrance of indescribable aromas and was filled with such delight that my very body became faint, and my spirit could hardly endure these signs and marks of eternal majesty and heavenly power. The grace from her overwhelmed my heart and shook my very spirit. If I did not have in mind your instruction, I should have mistaken Her for the very God. It is impossible to stand before greater blessedness than this which I beheld."
After the death of the Apostle Paul, Saint Dionysius wanted to continue with his work, and therefore went off preaching in the West, accompanied by the Presbyter Rusticus and Deacon Eleutherius. They converted many to Christ at Rome, and then in Germany, and then in Spain. In Gaul, during a persecution against Christians by the pagan authorities, all three confessors were arrested and thrown into prison. By night Saint Dionysius celebrated the Divine Liturgy with angels of the Lord. In the morning the martyrs were beheaded. According to an old tradition, Saint Dionysius took up his head, proceeded with it to the church and fell down dead there. A pious woman named Catulla buried the relics of the saint.
[…]
The purpose of the divinely-established Angelic Hierarchy is the ascent towards godliness through purification, enlightenment and perfection. The highest ranks are bearers of divine light and divine life for the lower ranks. And not only are the sentient, bodiless angelic hosts included in the spiritual light-bearing hierarchy, but also the human race, created anew and sanctified in the Church of Christ.
The book of Saint Dionysius On the Ecclesiastical Hierarchies is a continuation of his book On the Celestial Hierarchies. The Church of Christ, like the Angelic ranks, in its universal service is set upon the foundation of priestly principles established by God.
In the earthly world, for the children of the Church, divine grace comes down indescribably in the holy Mysteries of the Church, which are spiritual in nature, though perceptible to the senses in form. Few, even among the holy ascetics, were able to behold with their earthly eyes the fiery vision of the Holy Mysteries of God. But outside of the Church's sacraments, outside of Baptism and the Eucharist, the light-bearing saving grace of God is not found, neither is divine knowledge nor theosis (deification).
[…]
Saint Dionysius' book On Mystical Theology also sets forth the teaching about divine knowledge. The theology of the Orthodox Church is totally based upon experience of divine knowledge. In order to know God it is necessary to be in proximity to Him, to have come near to Him in some measure, so as to attain communion with God and deification (theosis). This condition is accomplished through prayer. This is not because prayer in itself brings us close to the incomprehensible God, but rather that the purity of heart in true prayer brings us closer to God.
The written works of Saint Dionysius the Areopagite are of extraordinary significance in the theology of the Orthodox Church, and also for late Medieval Western theology. For almost four centuries, until the beginning of the sixth century, the works of this holy Father of the Church were preserved in an obscure manuscript tradition, primarily by theologians of the Alexandrian Church. The concepts in these works were known and utilized by Clement of Alexandria, Origen, Dionysius the Great, pre-eminent figures of the catechetical school in Alexandria, and also by Saint Gregory the Theologian. Saint Dionysius of Alexandria wrote to Saint Gregory the Theologian a Commentary on the "Areopagitum." The works of Saint Dionysius the Areopagite received general Church recognition during the sixth-seventh centuries.
[…]
Saint Demetrius of Rostov says that the Hieromartyr Dionysius was beheaded in Athens, and that many miracles were worked at his grave.
Read the entire history on the Orthodox Church of America website.
Services This Week
Sun Sep 26 — SUNDAY DIVINE LITURGY – Orthros 8:30am Divine Liturgy 9:30am LIVE STREAM
Wed Sep 29 — Divine Liturgy St. Kyriakos the Anchorite 9:30am LIVE STREAM
Fri Oct 01 — Divine Liturgy Apostle Ananias of the 70 and Bishop of Damascus 9:30am LIVE STREAM
Services Next Week
Sun Oct 03 — SUNDAY DIVINE LITURGY – Orthros 8:30am Divine Liturgy 9:30am LIVE STREAM
Mon Oct 04 — Paraklesis to the Theotokos 9:30am LIVE STREAM
Wed Oct 06 — Divine Liturgy Apostle Thomas 9:30am LIVE STREAM
Fri Oct 08 — Paraklesis to the Theotokos 9:30am LIVE STREAM
St. Kyriakos, the Anchorite (Hermit) of Palestine Divine Liturgy Wednesday, September 29, 2021 at 9:30am
St Kyriakos was born in Corinth in 448 AD. He went to Palestine to the Lavra of Euthymius the Great, but because of his youth was sent by St Euthymius to St Gerasimus; after the death of St Gerasimus he returned to the Lavra of St Euthymius. Later he took on a more rigorous life of asceticism in the wilderness of Natoufa, where there was nothing to eat except the exceedingly bitter wild herb call squills, which, however, through his prayers, God made sweet for him and his disciple. He lived 107 years and reposed in the year 555 AD.
Divine Liturgy Apostle Ananias of the 70 and Bishop of Damascus Friday October 1, 2021 at 9:30am
St. Ananias Baptizing St. Paul
The Holy Apostle Ananias of the Seventy (October 1), was the first Bishop of Damascus. The Lord ordered him to restore the sight of Saul, the former persecutor of Christians, then baptize him (Acts 9:10-19, 22:12). Saul became the great preacher and Apostle Paul. Saint Ananias boldly and openly confessed Christianity before the Jews and the pagans, despite the danger.
From Damascus he went to preach at Eleutheropolis, where he healed many of their infirmities. Lucian, the prefect of the city, tried to persuade the holy one to offer sacrifice to idols. Because of Ananias' staunch and solid confession of Christ, Lucian ordered that he be tortured. Harsh torments did not sway the witness of Truth. Then the torturers led him out beyond the city, where they stoned him. The saint prayed for those who put him to death. His relics were later transferred to Constantinople.
Metropolitan Joseph: We Must Address the Alienation of our Youth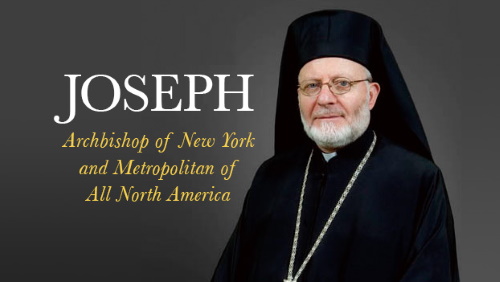 From Metropolitan Joseph:
Dear Clergy of the Antiochian Archdiocese,

The attached "Encyclical for the Year of Youth" is a call for all of us together to confront the growing alienation between our youth and our parish communities.

It is time for us to ask questions of ourselves and one another, in repentance, seeking genuine understanding. Instead of casting blame, we must accept responsibility to be the living examples and spiritual mentors our youth need. This is the duty not just of priests and youth workers but also of parents and every adult in our communities. And we also need our youth to open their hearts to us, to be honest with us, and to trust us to be partners with them in seeking Christ.

This is a critical concern across our land, and we must all rise to the challenge. Please read the encyclical with care and share it with your parishes. Since addressing this challenge is among the highest priorities of our ministry, I expect that every parish council will have a discussion on it and that our Sunday School teachers, parents, men's and ladies' groups, youth, college students, and young adults will likewise meet to discuss it and begin the dialogue it calls for.
Read the Encyclical "The Year of Our Youth" on the St. Peter website.
Diocese of Miami (DOMSE) Fall Retreat – DATE CHANGE!
Interested in attending? See Fr. Hans.
Video of Fr. Hans' Talk in Dallas
For those interested, the video of Part 1 of Fr. Hans's talk in Dallas is available on video. The title of the talk was:Brotherhood: Learning How To Become A Man Through Communion With Other Men. (Link will bring you to YouTube.)
Sunday School Fall 2021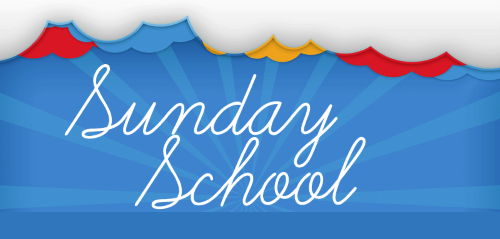 We are offering three classes this year:
Georgia Katsigianopoulos is taking ages ten and up
Mercedes Sovjani is taking ages five to nine
Pres. Susan Jacobse is taking ages three to five
Sunday School begins immediately after Holy Communion.
Thank you ladies for your service to the parish.
We also have a "mom cave" but dads can use it too. It's the small room located off the handicap exit hallway and outfitted with two rocking chairs, a video stream to watch the liturgy, and carpeting and toys for the small kids. It's a great place to go if your child needs a break to settle down during liturgy.
Cafe of Life Ministry Update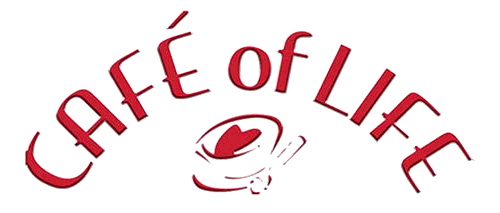 God Loves A Cheerful Giver
Last Sunday, Father Han's homily focused on the three words that are used for love….eros, philia and agape.
Philia refers to affection between friends.
AGAPE is unconditional love. For us, this means we can share what we have and show our concern and agape for other less fortunate than ourselves.
Your tax-deductible donation for the homeless and hungry will be appreciated and may given to Father Hans.
Thank you, God bless and IC XC NI KA!

Pledge & Income Report – August 2021
Donations received in August: $23,240.
Amount of money needed to cover expenses: $22,760.21.
We are ahead by $480.
These numbers reflect the operating costs of the the Hickory Drive property.
Please note:Summer months are always lean and in July we fell behind by $5,292. Please remember to send in your pledge so we can make up the deficit and keep St. Peter's on a secure financial footing.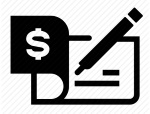 St. Peter Orthodox Church
7470 Hickory Drive
Fort Myers, FL 33967
You can also donate online:

The Social Hall All Stars are the men and women that make social hall happen. Thank you All Stars!
October 3 – October 26
Barbara Dionysopoulos
Marianthi Kazakos
Niki Locklear
Ray Locklear
Carol Palantine
Maria Mourgis
November 7 – November 28
Olga Bilych
Pavlo Bilych
Bonnie Joseph
Al Joseph
Sandy Krotov
Nader Sahawneh
December 5 – December 26
Marlene Haley
Tom Haley
Cheryl Morse
Elaine Semeretis
Gregory Semeretis
Anna Tsikitas
Procedures for Hospitality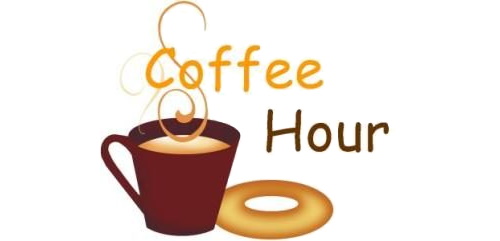 On most Sundays we will serve lighter refreshments like coffee, sweets, hummus, olives, feta, pita and similar items. Please continue bringing these items. Even though we have a range (unlike our former facility), we appreciate items that are "ready to be served."
Please do not donate coffee. We have a space age coffee brewer that we acquired at no cost if we buy our coffee from one supplier. If you bring in coffee, we can't use it.
We cannot continue preparing meals for Memorials, Name Days, Anniversaries, and other celebrations. We don't have the appliances or manpower to do it well. We do, however, have the name of two catering companies that can prepare and deliver the food if you would like to sponsor a celebration. Please call Tom Haley at 239-887-0753 for details and to make arrangements.
If you would like to bring in your own prepared food, please contact Tom Haley at 239-887-0753 by the Friday before the upcoming Sunday. That way we know not to prepare any food for Sunday.
The Safest Way to Come to Church
US 41 is a busy highway and the intersection at Hickory Drive does not have a stop light. We recommend turning on Sanibel Boulevard and following Coconut Road instead.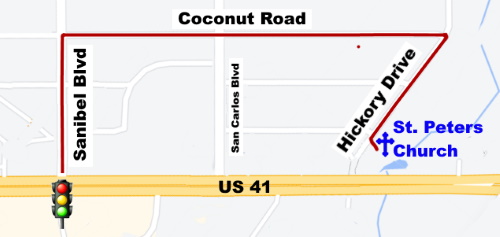 Calendar At A Glance
Calendar also available on the St. Peter website.
SEPTEMBER – OCTOBER
Sun Sep 26 — SUNDAY DIVINE LITURGY – Orthros 8:30am Divine Liturgy 9:30am LIVE STREAM
Wed Sep 29 — Divine Liturgy St. Kyriakos the Anchorite 9:30am LIVE STREAM
Fri Oct 01 — Divine Liturgy Apostle Ananias Bishop of Damascus 9:30am LIVE STREAM
OCTOBER
Sun Oct 03 — SUNDAY DIVINE LITURGY – Orthros 8:30am Divine Liturgy 9:30am LIVE STREAM
Mon Oct 04 — Paraklesis to the Theotokos 9:30am LIVE STREAM
Wed Oct 06 — Divine Liturgy Apostle Thomas 9:30am LIVE STREAM
Fri Oct 08 — Paraklesis to the Theotokos 9:30am LIVE STREAM
Sun Oct 10 — SUNDAY DIVINE LITURGY – Orthros 8:30am Divine Liturgy 9:30am LIVE STREAM
Mon Oct 11 — Paraklesis to the Theotokos 9:30am LIVE STREAM
Wed Oct 13 — Paraklesis to the Theotokos 9:30am LIVE STREAM
Fri Oct 14 – Sun Oct 17 — DOMSE Fall Retreat at Franklin, TN
Sun Oct 17 — SUNDAY DIVINE LITURGY – Orthros 8:30am Divine Liturgy 9:30am LIVE STREAM
Wed Oct 20 — Divine Liturgy St. Artemus the Great Martyr of Antioch LIVE STREAM
Fri Oct 22 — Paraklesis to the Theotokos 9:30am LIVE STREAM
Sun Oct 24 — SUNDAY DIVINE LITURGY – Orthros 8:30am Divine Liturgy 9:30am LIVE STREAM
Tue Oct 26 — Divine Liturgy St. Demetrios LIVE STREAM
thu Oct 28 — Divine Liturgy Protection of the Theotokos 9:30am LIVE STREAM
Wisdom From The Elders
Rejoice, my brethren, in thinking that together with this short life there will also end all our earthly sorrows, needs, and suffering, which merciful providence sends for our spiritual good. Protopriest Gregory Dyachenko
The Lord will reward us with His peace if we change our way of thinking and turn toward Absolute Goodness. Elder Thaddeus(Strabulovich) of Vitovnica
God's saints are near to believing hearts and, like the truest and kindest of friends, are ready in a moment to help the faithful and pious who call upon them with faith and love. Righteous John, Wonderworker of Kronstadt
Sometimes during a long-continued prayer only a few minutes are really pleasing to God and constitute true prayer and tOne must not demand too much of oneself. It is best to humble oneself before God. Open yourself to Him in all your filthiness and say, like the leper: Lord, if Thou wilt, Thou canst make me clean (Luke 5:12). Do not put time limits on God for this. Do all that is needed according to your strength, and the Lord will do everything necessary for your salvation. Just do not forsake God. Abbot Nikon Vorobiev
Bearing the Cross means to separate our souls from the delights and pleasures of this life. Clement of Alexandria
What is a pure heart? It is meek, humble, guileless, simple, trusting, true, unsuspicious, gentle, good, not covetous, not envious, not adulterous. Righteous John, Wonderworker of Kronstadt
Remember in Your Prayers
List has been updated. If you want some names restored, please mention it to Fr. Hans.
Names will remain on the list for two months.
If you would like to keep them on longer please mention it to Fr. Hans. We will keep the names on the list for as long as the person needs prayers.
Names will include the person who requested the prayers and the month the name will be removed.
The permanent list includes friends and members of St. Peter's and others including shut-ins.
Were names dropped that should have remained? Please mention it to Fr. Hans. He will add them back.
Updated September 26 / Resets November 1.
Current Prayer List
David (Zafiris 12/21
Robin (Zafiris 12/21
Dana (Zafiris 12/21
Mackenzie (Zafiris 12/21
Harry (Zafiris 12/21
Bettina (Zafiris 12/21
Harry James (Zafiris 12/21
Anastasia (Protopapadakis 12/21)
Heather (Dusckas 11/21)
Barbara (Dusckas 11/21)
Tina (Dusckas 11/21)
Gail (Dusckas 11/21)
Dave (Dusckas 11/21)
Elizabeth (Wolfe 11/21)
Catherine (Breitenbach 11/21)
Maggie (Jacobse 10/21)
Georgia D. (Repya 10/21)
Colleen R. (Repya 10/21)
Debbie (Breitenbach 9/21)
Anne (Breitenbach 9/21)
Patricia (Tsikita 9/21)
Robert (Tewis 9/21)
Lydia (Irena 9/21)
Lee (Irena 9/21)
Demetrios (Karras 8/21)
Permanent Prayer List
Barbara (Dionysopoulos)
Patricia (Evanoff)
Gabriel (Mankus)
Baby Dani (Repya)
Maria and her unborn child Iakovos (Diveris)
Sophia (D. Constantine)
Herman (Kerr)
Innocent (Kerr)
Nicholas (Kerr)
Paola (Jacobse)
Gregory (Yankopolos)
Soterios (Ninos)
Pauline (Poulos)

Sergio (Kazakos)
Rae (Semeretis)
Fran (Hansen)
Nina (Krotov)
Franklin (Pyrrson)
George (Chionis)
Stamatia (Evelyn)
Demetrios (Kuchera)
Theodosios (Palis)
Theodora (Webb)
Helen (Rogers)
Robert (Smith)
Robert (Jarvis)
Presbytera Rosy (in Pakistan)
James (Hord)
Ann (Rellis)
Vassiliki (Kontinos)
Vassiliki (Morekeas)
Founders, Members, and Benefactors Departed this Life
John (Hansen)
Anatoly (Kurdsjuk)
Thareni (Brooks)
Milan Evanoff
Jean (Sam)
Eleni (Pearson)
Richard (Pearson)
Fr. Stephanos (Shagoury)
Panagiota (Bea Chionis)
Anthony (Mourgis)
Anthony (Mankus)
Constantine (Houpis)
Constantine (Joseph)
Mary (Jarvis)
Panagiota Margarita (Palis)
Maria (Ninos)
John (Katsigianopoulos)
George (Chionis)
Gregory (Pappas)
Angela (Coran K)
How should we pray for the sick? Remember them daily. Say their names (first names are sufficient) and ask God to bestow mercy and grace on them.
Add or remove names and print this list for easy reference during your prayer time on the St. Peter website.
Sunday Readings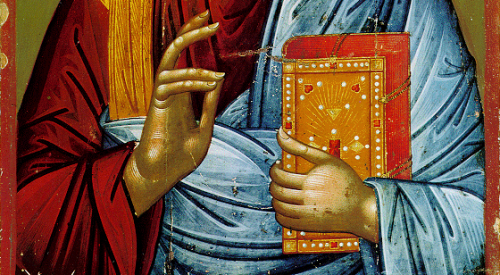 EPISTLE
For the Fifteenth Sunday after Pentecost
O Lord, save Thy people and bless Thine inheritance.
Unto Thee will I cry, O my God.
The Reading from the Second Epistle of St. Paul to the Corinthians. (4:6-15)
Brethren, seeing that it is the God who commanded the light to shine out of darkness, the same also shone in our hearts, to give the light of the knowledge of the glory of God in the face of Jesus Christ. But we have this treasure in earthen vessels, that the exceeding greatness of power is from God, and not from us. We are pressed on every way, yet not distressed; we are perplexed, but not driven to despair; persecuted, but not forsaken; smitten down, but not destroyed; always bearing about in the body the dying of the Lord Jesus, that the life of Jesus may also be manifested in our body. For we who live are always delivered to death for Jesus' sake, that the life of Jesus may also be manifested in our mortal flesh. So, then, death is working in us, but life in you. But having in us the same spirit of faith, according to that which is written, "I believed, and therefore I spoke," we also believe, and therefore we also speak, knowing that the One who raised up the Lord Jesus will also raise us up through Jesus, and will make us stand together with you. For all things are for your sakes, that the grace, which is multiplied through the thanksgiving of many, may abound to the glory of God.
GOSPEL
For the Second Sunday of Luke
The Reading from the Holy Gospel according to St. Luke. (6:31-36)
The Lord said: "As you wish that men would do to you, do so to them. If you love those who love you, what credit is that to you? For even sinners love those who love them. And if you do good to those who do good to you, what credit is that to you? For even sinners do the same. And if you lend to those from whom you hope to receive, what credit is that to you? Even sinners lend to sinners, to receive as much again. But love your enemies, and do good, and lend, expecting nothing in return; and your reward will be great, and you will be sons of the Most High; for He is kind to the ungrateful and the selfish. Be merciful, even as your Father is merciful."