The Fiftieth Day after Pascha
The Great Feast of Pentecost
The Descent of the Holy Spirit
Fifty days after the Resurrection, on the existing Jewish feast of Pentecost, while the disciples and many other followers of Jesus Christ were gathered together to pray, the Holy Spirit descended upon them in the form of "cloven tongues of fire," with the sound of a mighty rushing wind, and they began to speak in languages that they did not know. There were many visitors from the Jewish diaspora to Jerusalem at that time for the Jewish observance of the feast, and they were astonished to hear these untaught fisherman speaking praises to God in their alien tongues. This account is detailed in the Acts of the Apostles, chapter 2.
The number fifty, as in the fiftieth day after Pascha, stands for eternal and heavenly fulfillment, seven times seven, plus one.
The Orthodox Church sees Pentecost as the final fulfillment of the mission of Jesus Christ and the first beginning of the messianic age of the Kingdom of God, mystically present in his Church. It is traditionally called the beginning of the One Holy Catholic and Apostolic Church.
Besides celebrating the coming of the Holy Spirit, the feast also celebrates the full revelation of the divine Trinity, Father, Son, and Holy Spirit. Hymns of the Church celebrate the sign of the final act of God's self-disclosure to the world of His creation.
To Orthodox Christians, the feast of Pentecost is not just a celebration of an event in history. It is also a celebration their membership in the Church. They have lived Pentecost and received "the seal of the gift of the Holy Spirit" in the sacrament of chrismation.
Read more on the Orthodox Wikiwebsite.
Pentecost Prayers Immediately Following the Divine Liturgy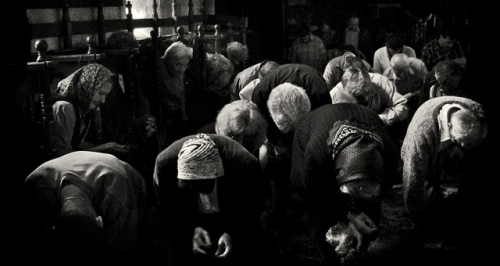 Immediately following the Divine Liturgy we will read the Pentecost Prayers.
Why are we doing this? One reason is that Pentecost is a major feast day in our Church. Pentecost (the fifty days) is when the Holy Spirit descended on the disciples and then all the people in Jerusalem, the same Holy Spirit that Adam lost is restored through Jesus Christ (the Second Adam) and makes our salvation possible.
If Christ hung on a cross to make our salvation possible (and he did), then we can pray these prayers that have been given to us by our Fathers in order to receive Christ's salvation more deeply. It takes discipline, but there is never any growth without discipline.
For those who cannot kneel to physical limitations, it is entirely appropriate to remain seated and both bow you head and "bow the knees of your heart" as scripture says. For those of us who can kneel, we should kneel.
Services This Week
SUN JUN 05 — SUNDAY OF THE FATHERS OF THE FIRST ECUMENICAL COUNCIL Orthros 8:30am, Divine Liturgy 9:30am LIVE STREAM
Wed Jun 08 — Paraklesis to the Theotokos LIVE STREAM
Sat Jun 11 — Saturday of the Souls Divine Liturgy (for Pentecost) LIVE STREAM
Robert Jarvis – May His Memory Be Eternal
As many of you know, Robert Jarvis passed away early this Sunday (June 5, 2022). He was 94 years old. Bob and his wife Mary who preceded him in falling asleep, contributed greatly to welfare of St. Peter's in our early days. As they grew older and needed more help, they moved to be near their daughter Jamie who cared for them. We will miss Bob greatly as we miss Mary.
I am very grateful to God that I was able to visit with Bob about twelve hours before his passing. We talked and prayer together over the phone. He love for the parish and its people was as strong as ever. Jamie recounted how pleased he was to see pictures of our new church. It was a goal realized for him too even though he was not here when it happened. It was through his work and many like him who labored so hard in those early years that helped make it possible.
Bob journey on this earth has ended. May our Lord receive this faithful and good man in His heavenly kingdom, and may his memory be eternal.
Fr. Hans Out of Town from Wednesday June 15 to Saturday June 18 2022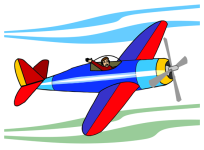 He will be attending the DOMSE Parish Life Conference in Memphis, Tennessee.
We Are Remodeling the Sunday School Rooms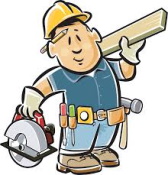 The outside wall is being replaced and the floors will be leveled. Work will take about four weeks to complete. Greek Language classes will be moved to the Social Hall.
OCMC is pleased to announce an active search for the position of Missionary Director!
We are seeking a strong, confident, strategic, and ambitious leader with a deep desire to see lives transformed, the Gospel spread, and churches established throughout the world.
It's preferred that the candidate have:
A minimum of 3 years' prior service as an overseas missionary
A degree in missiology, or a willingness to engage in further study in the field
An Orthodox Christian theological education
For more information, click the link below and see if this might be a good fit for you!
Learn about the OCMC Missionary Director opening.
Starting Soon – Orthodoxy 101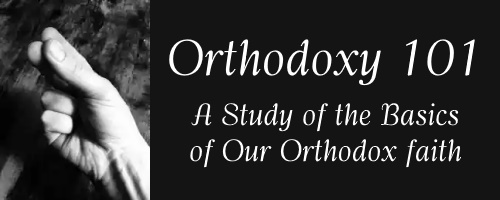 Starting soon St. Peter's offers a study of the Orthodox Basics (less philosophical, more factual and practical) of such things as worship, history, theology and more. This is for anyone and everyone who wants to understand our Orthodox faith and practice more thoroughly.
Dates will be determined but Saturday morning from 9:00am to 10:00 class time followed by a half hour optional discussion seems to work best for many people. Please let Fr. Hans know what works for you. We will begin when the summer starts and everyone's schedule is more flexible.
In the meantime check out the videos on the website Welcome to the Orthodox Church by Frederica Mathews-Green to prepare.
Helping Victims of the War in Ukraine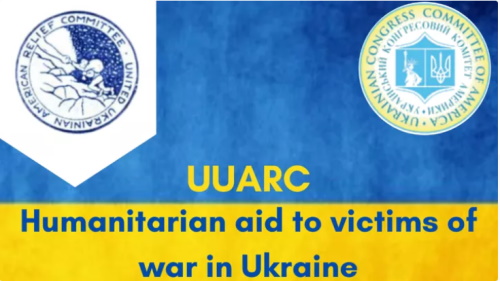 Galyna Seabrooke who has spoken on several occasions on the situation in Ukraine on behalf of our Ukranian parishioners mentioned opportunities to help the victims of the war.
One way to offer humanitarian aid is through a Go Fund Me page. Another is to donate essential items for Ukranian refugees. These items include:
Medications (no liquid or sprays allowed)
Pain killers / Fever Reducer (aspirin, Tylenol, ibuprophen)
Sterile gauzes
Elastic bandage wraps
Elastic bandages
Hydrogel burn bandages
Camouflage clothes
Knee pads
Tactic gloves
Thermal underwear for men
Hats, gloves, socks
No food items please.
A box will be set up in the church for donations.
We pray that war in Ukraine will end quickly.

Greek Language School Continues

Classes meet on Thursdays at 3:30pm in the Social Hall until remodel of the Social Hall is completed.
Let's Pray the Paraklesis to the Theotokos Daily
Our goal at St. Peter's is to have one person or family pray the Parakelsis to the Theotokos for at least one day of every month. For each day of the month, individuals or even an entire family can sign up to pray the Paraklesis in their homes on the day/s which they select.
Get more information on how to participate from the St. Peter's website.
Cafe of Life: Summer is Here but the Poor Still Need Our Help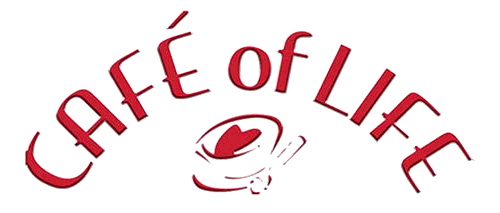 Summer is here with all its glories of barbecuing, picnics, family reunions, vacations and overseas traveling.
This is all wonderful but let us be mindful that the Cafe of Life depends on donations to feed the hungry and homeless. So please keep so donations coming in and remember "God wants us to be cheerful, generous givers with humble hearts. He asks us to give as a response to His grace in our lives — even if what we have to offer is all that we have."
CHRISTOS ANESTI and IC XC NI KA!

Pledge & Income Report – May 2022
Contributions received in May: $23,931.
Amount of money needed to cover expenses: $24,114.
We are behind by $183.
Summer has arrived and many families are traveling. Please remember to keep current with your stewardship so that our bills can be paid!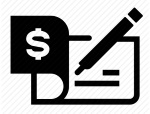 St. Peter Orthodox Church
7470 Hickory Drive
Fort Myers, FL 33967
You can also donate online:
Stewardship 2022
Stewardship letters have been mailed out. God has blessed St. Peter's. Please fill in your pledge so the work that we have been called to do will continue.
You can also print and download the form on the St. Peter website.

Sign up the the Monthly DOMSE Newsletter on the DOMSE (Diocese of Miami and the Southeast) Website!
Visit the DOMSE Website (scroll to the bottom, fill in the form on the left side) to sign up for "The Light" Newsletter and DOMSE emails.


The Social Hall All Stars are the men and women that make St. Peter's Social Hall happen. Thank you All Stars!
June
TOM HALEY 239-887-0753
Marlene Haley 239-405-8298
Cheryl Morse 612-210-1444
Tim Morse
Diana Najjar 317-213-5785
Deb Repya 651-485-4817
Elaine Semeretis 305-978-9714
Gregory Semeretis 917-992-5884
Procedures for Hospitality
Please note: If you would like to bring in your own prepared food, please contact Tom Haley at 239-887-0753 a week before the upcoming Sunday. That way we know not to prepare any food for Sunday.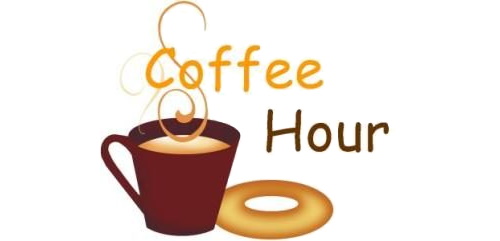 On most Sundays we will serve lighter refreshments like coffee, sweets, hummus, olives, feta, pita and similar items. Please continue bringing these items. Even though we have a range (unlike our former facility), we appreciate items that are "ready to be served."
Please do not donate coffee. We have a space age coffee brewer that we acquired at no cost if we buy our coffee from one supplier. If you bring in coffee, we can't use it.
We cannot continue preparing meals for Memorials, Name Days, Anniversaries, and other celebrations. We don't have the appliances or manpower to do it well. We do, however, have the name of two catering companies that can prepare and deliver the food if you would like to sponsor a celebration. Please call Tom Haley at 239-887-0753 for details and to make arrangements.
If you would like to bring in your own prepared food, please contact Tom Haley at 239-887-0753 a week before the upcoming Sunday. That way we know not to prepare any food for Sunday.
The Safest Way to Come to Church
US 41 is a busy highway and the intersection at Hickory Drive does not have a stop light. We recommend turning on Sanibel Boulevard and following Coconut Road instead.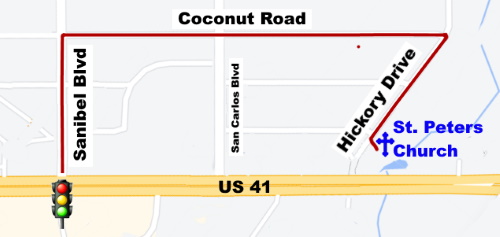 Helping Our Seniors With Parking
With the church growing the parking lot is close to full every Sunday. Younger parishioners, could you park in the grass lot even if spaces are open in the paved area? That way our seniors can park closer to the entrance and avoid the grassy area where it is easier to stumble and fall.

Calendar also available on the St. Peter website.
JUNE
SUN JUN 12 — SUNDAY OF PENTECOST Orthros 8:30am, Divine Liturgy 9:30am LIVE STREAM
Tue Jun 14 — The Holy Prophet Elias Divine Liturgy 9:30am LIVE STREAM
Wed Jun 15 – Sat Jun 18 — Fr. Hans Out of Town — DOMSE Parish Life Conference
SUN JUN 19 — SECOND SUNDAY OF MATTHEW Orthros 8:30am, Divine Liturgy 9:30am LIVE STREAM
Tue Jun 22 — Paraklesis to the Theotokos LIVE STREAM
Wed Jun 23 – Sat Jun 25 — Fr. Hans Out of Town

Work is a blessing, a gift from God. Work gives vigour to the body and refreshes the mind. If God had not given us work, man would have become mouldy. Those who are diligent continue to work into their old age. Saint Paisios of Mount Athos
Love humility and you will never fall into the devil's snare, for, soaring on humility's swift wings you will always remain above the enemy's snares. Venerable Ephraim the Syrian
Possession, in its essence, is a state where a man loses his personal consciousness and becomes enslaved to the reason of the demon, which then has full control of his body and the powers of his soul, resulting in indescribable suffering inflicted by the man's own actions. Archbishop Averky (Taushev)
We notice the person who is for ever bowing and fussily servile, and perhaps say, How humble he is! But the truly humble person escapes notice: the world does not know him (I John 3:1); for the world he is mostly a "zero." Tito Colliander
It is necessary for a Christian to fast, in order to clear his mind, to rouse and develop his feelings, and to stimulate his will to useful activity. These three human capabilities we darken and stifle above all by "surfeiting, and drunkenness, and cares of this life." Righteous John, Wonderworker of Kronstadt

List has been updated. If you want some names restored, please mention it to Fr. Hans.
Names will remain on the list for three months.
If you would like to keep them on longer please mention it to Fr. Hans. We will keep the names on the list for as long as the person needs prayers.
Names will include the person who requested the prayers and the month the name will be removed.
The permanent list includes friends and members of St. Peter's and others including shut-ins.
Were names dropped that should have remained? Please mention it to Fr. Hans. He will add them back.
Updated June 4 / Resets August 1.
Current Prayer List
William (Brubaker 8/22)
Peter (Tewis 8/22)
Alberta (Dusckas 8/22)
Connie (Dusckas 8/22)
Johanna (Dimartino 7/22)
Sarah (Tomlinson 7/22)
Natasha (Tomlinson 7/22)
Christine (Brubaker 7/22)
Elena (Brubaker 7/22)
Stella (Brubaker 7/22)
George (Corey 7/22)
Steven (Breitenbach)
Gabrielle (Lowell 5/22)
Andrea, Yelena, newborn baby (Protpapadakis 4/22)
George (Haynes 4/21)
Kayla (Palentine 4/21)
Basil (Jacobse 3/22)
Linda M. (Dusckas 3/22)
Barbara (Dusckas 3/22)
Fr John (Jacobse 3/22)
Angel (Ghanem 3/22)
John (Duskas 3/22)
Nancy (Coin 3/22)
Nicholas (Ghanem 1/22)
Arielle (Ghanem 1/22)
Georgia (Sarros 1/22)
Kerri (Dusckas 1/21)
Permanent Prayer List
Katheryn (Tolkkinen)
Markisia (Long)
Angela (Long)
Marina (Long)
Eleni (Long)
Raphaella (Long)
Joanne (Haley)
Francine (Anton)
Corwin (Dusckas)
Corgette (Troutman)
Irina (Irina)
Seraphim (Irina)
Lidia (Irina)
Sarina (Ghanem)
Kasiani, Jordan and their unborn child (Chapekis)
Debbie (Breitenbach)
Kathy (Breitenbach)
Hope (Isadore)
John (Long)
Pantelis (Tsikita)
Marisa (Tsikita)
Barbara (Dionysopoulos)
Patricia (Evanoff)
Gabriel (Mankus)
Baby Dani (Repya)
Maria and her newborn baby (Diveris)
Despina (Diversis)b
Fredericos (Diveris)
Sophia (D. Constantine)
Herman (Kerr)
Innocent (Kerr)
Nicholas (Kerr)
Paola (Jacobse)
Gregory (Yankopolos)
Soterios (Ninos)
Pauline (Poulos)
Sergio (Kazakos)
Fran (Hansen)
Nina (Krotov)
Franklin (Pyrrson)
George (Chionis)
Stamatia (Evelyn)
Demetrios (Kuchera)
Theodosios (Palis)
Theodora (Webb)
Robert (Smith)
Presbytera Rosy (in Pakistan)
James (Hord)
Vassiliki (Kontinos)
Vassiliki (Morekeas)
Vassilike (Hord)
Founders, Members, Benefactors and Friends Departed this Life
John (Hansen)
Anatoly (Kurdsjuk)
Thareni (Brooks)
Milan Evanoff
Jean (Sam)
Eleni (Pearson)
Richard (Pearson)
Fr. Stephanos (Shagoury)
Panagiota (Bea Chionis)
Anthony (Mourgis)
Anthony (Mankus)
Constantine (Houpis)
Constantine (Joseph)
Mary (Jarvis)
Panagiota Margarita (Palis)
Maria (Ninos)
John (Katsigianopoulos)
George (Chionis)
Mary (Spiropoulos)
Gregory (Pappas)
Angela (Coran K
Eugene (Rust)
Robert (Jarvis)
How should we pray for the sick? Remember them daily. Say their names (first names are sufficient) and ask God to bestow mercy and grace on them.
Add or remove names and print this list for easy reference during your prayer time on the St. Peter website.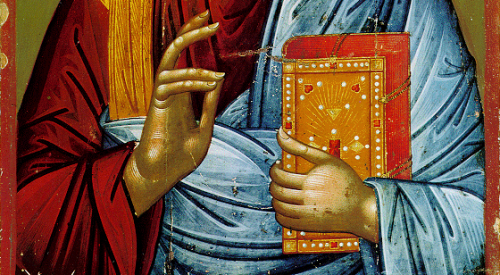 EPISTLE
Their voice has gone out into all the earth.
The heavens declare the glory of God.
The Reading from the Acts of the Apostles. (2:1-11)
When the day of Pentecost had come, the Disciples were all together in one place. And suddenly a sound came from heaven like the rush of a mighty wind, and it filled all the house where they were sitting. And there appeared to them tongues as of fire, distributed and resting on each one of them. And they were all filled with the Holy Spirit and began to speak in other tongues, as the Spirit gave them utterance. Now there were dwelling in Jerusalem Jews, devout men from every nation under heaven. And at this sound the multitude came together, and they were bewildered, because each one heard them speaking in his own language. And they were amazed and wondered, saying, "Are not all these who are speaking Galileans? And how is it that we hear, each of us in his own native language? Parthians and Medes and Elamites and residents of Mesopotamia, Judea and Cappadocia, Pontus and Asia, Phrygia and Pamphylia, Egypt and the parts of Libya belonging to Cyrene, and visitors from Rome, both Jews and proselytes, Cretans and Arabians, we hear them telling in our own tongues the mighty works of God."
GOSPEL
The Reading from the Holy Gospel according to St. John. (7:37-52; 8:12)
On the last day of the feast, the great day, Jesus stood up and proclaimed, "If anyone thirsts, let him come to Me and drink. He who believes in Me, as the Scripture has said, 'Out of his belly shall flow rivers of living water.'" Now this He said about the Spirit, which those who believed in Him were to receive; for as yet the Spirit had not been given, because Jesus was not yet glorified.

When they heard these words, many of the people said, "This is really the prophet." Others said, "This is the Christ." But some said, "Is the Christ to come from Galilee? Has not the Scripture said that the Christ is descended from David, and comes from Bethlehem, the village where David was?" So there was a division among the people over Him. Some of them wanted to arrest Him, but no one laid hands on Him. The officers then went back to the chief priests and Pharisees, who said to them, "Why did you not bring Him?" The officers answered, "No man ever spoke like this man!" The Pharisees answered them, "Are you led astray, you also? Have any of the authorities or the Pharisees believed in Him? But this crowd, who do not know the Law, are accursed."

Nicodemus, who had gone to Him before, and who was one of them, said to them, "Does our Law judge a man without first giving him a hearing and learning what he does?" They replied, "Are you from Galilee too? Search and you will see that no prophet is to rise from Galilee." Again Jesus spoke to them, saying, "I am the light of the world; he who follows Me will not walk in darkness, but will have the light of life."