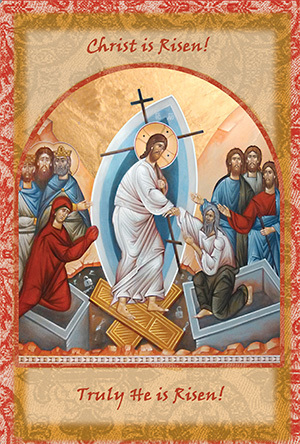 Once again you can help sponsor the St. Peter Community Easter card.
This is a great way to offer your best wishes to other members of our parish family and support your church at the same time.
Kindly print out the form and give it to Barbara Zeena or mail it to the address below.
St. Peter 2014 Easter Card
St. Peter the Apostle Antiochian Orthodox Mission
24850 Old 41 Road Suite #6
Bonita Springs, FL 34135
Deadline to be included in the card is Sunday March 29, 2014.
Or Sign Up and Donate Online!
[contact-form-7 id="1754″ title="Christmas/Easter Card"]
Easter Card Donation