Margaret Palis — Memory Eternal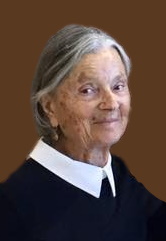 With sadness we must announce that Margaret (Panagiota) Palis passed away this afternoon around 2:30pm. She died peacefully.
All of us who knew Margaret loved her. She was always gentle and kind.
Our prayers are with Theodosios her husband at this difficult time.
The funeral will be held in New York with burial at St. Nektarios Monastery near Roscoe, New York.
We will offer Trisagion Prayers for Margaret this Sunday December 13, 2020 at St. Peter Orthodox Church. We will also offer Memorial Prayers at the Forty Days on Sunday, January 24 2021.
You may send condolences to Theo at:
Theodosios Palis
22140 Sundance Court #306
Estero FL 33928
May Margaret's memory be eternal.