Have You Seen the Video?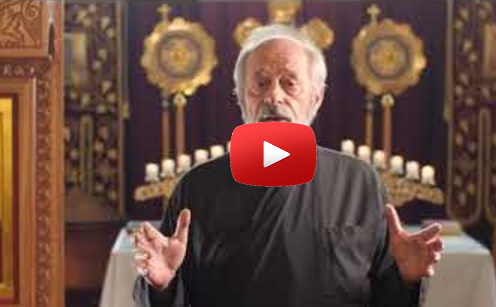 Our capital campaign is well underway. Some of us have questions. Here are the answers.
When should we submit our capital campaign pledge?
We need the pledges by November 1. In order to make an offer on the property we need to get a mortgage. Banks require churches to have cash or pledges that cover up to 50% of the cost of the property. What this means is that we must have cash or pledges for half of the cost of the property, and we will mortgage the second half.
Can I donate stocks?
Yes. We are setting up a brokerage account so you can donate stocks directly.
Can I donate from my IRA?
Of course. In fact, there may be a tax benefit in doing so. Check with your accountant.
Can we afford a mortgage?
Yes. The cost of servicing the mortgage will close to or less than what we currently pay for rent.
When will we know that we have acquired the property?
If we reach our campaign goal we can secure a mortgage. Then we go to the seller and begin our negotiations. Nothing is sure until the contract is signed, but so far it looks very promising.
Will we have to do any work on the new property?
Apart from some cosmetic fixes, all the buildings are move-in ready.
How much should I pledge?
Please pledge as much as you can afford. We already have about $258,000 saved up in our Building Fund. We need a minimum of $750,000 in gifts and pledges. You pledge can run for three years.
Think of it this way: If 50 couples pledge $5000 a year for three years, the total comes to $750,000 after three years.
Can I pledge more?
Yes, please do. Think of pledge is an investment in the work of St. Peter's. St. Peter is growing, it is going to continue to grow, and people will come who our Lord is calling to Him and will make it there home. Your contribution makes this possible. It is part of our co-laboring with Christ for our salvation and the salvation of the world. St. Paul teaches:
For we are God's fellow workers; you are God's field, you are God's building. According to the grace of God which was given to me, as a wise master builder I have laid the foundation, and another builds on it. But let each one take heed how he builds on it.
The apostle lays the foundation which is Christ through his teaching and preaching, and then we build on it by constructing our Churches and developing our communities. That is how the Church started 2000 years ago and how it continues today.
Where can I get a pledge card?
You can download a pledge card from the website.
God bless St. Pater's and may God bless you!
Interior pictures of the new church.