Baby Carmine is Expecting a Sibling so We Are Giving a Shower for Mom!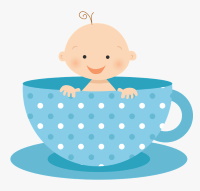 Carmine and Lillie Riccioli are expecting (actually Lillie is expecting and Carmine is coming along for the ride) and baby Carmine is about to get a brother or sister.
We are giving them a baby shower.
The shower will be held on Sunday July 5 in the Social Hall following the Divine Liturgy.
For more information and to RSVP please contact Paraskeve Morekeas at 615-481-5117.
We will follow the Florida distancing guidelines which state that groups should be no larger than 50, participants who prefer to wear a mask are encouraged to do so, and anyone showing symptoms of any kind of sickness or is in a risk category are encouraged stay home.