CHRIST IS RISEN!
Some Things To Do During the Lockdown
Teen SOYO Virtual Rereat This Saturday
Join on Facebook or Band below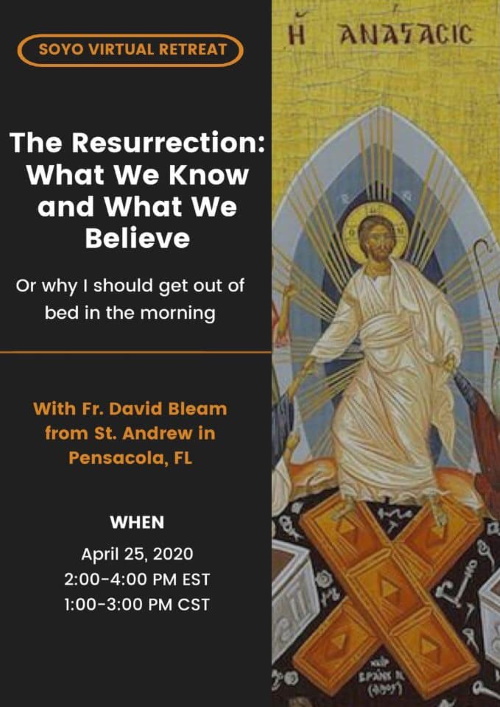 DOMSE Facebook DOMSE YouTube Channel DOMSE Band Group
Past Live Stream Chats by Bp. Nicholas' Live Stream Fireside are Available on the DOMSE YouTube Page
Do you want to catch up on past episodes of Bp. Nicholas' Sunday Live Stream chats? They are archived on the DOMSE (Diocese of Miami and the Southeast) YouTube page.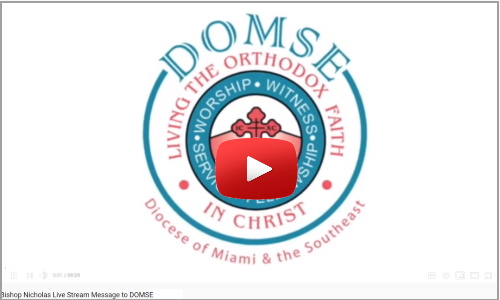 Outstanding Bible Studies on the AMEN Youtube Page
Fr. Stephen De Young, pastor of Archangel Gabriel Orthodox Church in Lafayette, Louisiana is also an outstanding biblical scholar. He has bible study videos online and also blogs at The Whole Counsel Blog at Ancient Faith Media. If you want to learn more about Holy Scripture, especially the Old Testament, I encourage you to tune in.
Signup for the DOMSE Band App
Stay current on all Miami Diocese events and live streams (there are a lot of them) through the DOMSE Band app on your phone, or through the Band website on your computer.
Go here for instructions on how to download on your mobile device. To sign up through the website, click here.