I received a call from Bp. Nicholas this morning. He asked me to inform the parishioners of St. Peter's of his concern for us especially his prayers. He wants me to call him early next week to let him know how the parish is doing. I thanked him and mentioned that this would be assuring to everyone.
Also, a friend in Greece named Dimitri who was very close to St. Paisios when he was growing up (St. Paisios was like a second father to Dimitri) will be holding all night vigil at the grave of St. Paisios asking for our protection. Demetri is a man of deep prayer and received the insight that St. Paisios, St. Panteleimon, and the Theotokos will protect us. The Theotokos will put her protecting veil over us. No one will be hurt. This applies especially to all the Orthodox in the path of the hurricane.
I trust this implicitly because Dimitri told me about St. Paisios who brought healing to Jeremiah after his accident, and also because both St. Panteleimon and the Mother of God have been active in our parish. As I reminder I am attaching of picture of the icon of St. Panteleimon when first gave oil in our Church. (I can't say wept because the oil did not exude from his eyes.) He has done so on two subsequent occasions as well.
Stay safe. God will protect us through the wondrous work of His Saints.
Fr. Hans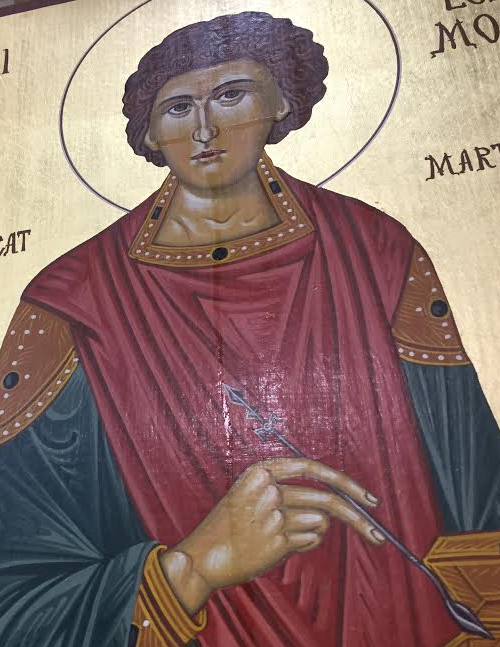 The Oil Appeared as a Cross — Ear to Ear and Forehead to Bottom of Icon