Except the Lord Build the House. . .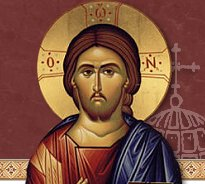 Psalm 127:1 reads: "Unless the Lord builds the house, those who build it labor in vain." What does this mean?
This means that the first (and final) architect of St. Peter's is God Himself.
Yes, we choose the icons, clean up the building, make everyone feel welcome, do the worship, and all the other things necessary to maintain our parish.
But the One directing our steps, the One our parish really belongs to, and who will established and will prosper it is Christ.
A parish flourishes if we keep before us and in our hearts what St. John the Apostle called "Our first love" — Jesus Christ. Jesus is the author and finisher of our faith. He is foundation on which the Church is built.
As St. Peter's goes forward it will flourish if we keep our eyes and heart on Christ, which means that we must obey Him. The Church is not ours. The Church belongs to Christ although we share in the responsibility for it.
We don't labor to make the parish successful. We labor to serve Christ. If we are the faithful, the Church will flourish.
We must be vigilant to conform our ways to Him and be careful not to impose our own ideas of what we think the Church should be onto Her. That won't work.
Rather we must discern Christ's will for us and obey Him. In this way the parish will prosper as well.

Thanksgiving Liturgy on November 26 at 6pm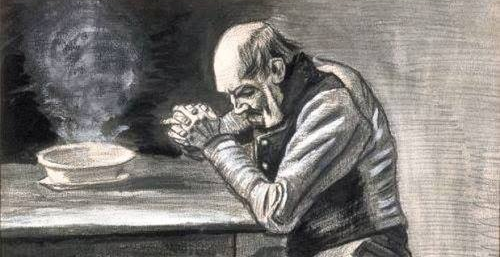 On Thanksgiving Eve, November 26, we will hold a Thanksgiving Liturgy starting at 6pm. This is a very good way to bring the sacred dimension of this holiday in our lives.
Thanksgiving is one of the very few Holy Days (holidays) celebrated in American culture. It is good to affirm this dimension family and civic life by beginning it with Thanksgiving to God.
The November 26th Thanksgiving service starts at 6pm. Coffee and dessert will be provided after services.

St. Nicholas Liturgy on December 6 at 9am,
Vespers at 5:30
On St.Nicholas Day (Saturday, December 6) will we celebrate Divine Liturgy at 9am and Vespers at 5:30pm. Following Vespers we will decorate the tree and Church for Christmas.
Please bring an ornament for the Church Christmas tree and a canned good or nonperishable to donate to one of the local food banks. St. Nicholas cared for the poor. We should too.
The church will provide sandwiches, dessert, coffee, egg nog and juice. This is a great way to start off the Christmas season with your church family.

About St. Nicholas
The true story of Santa Claus begins with Nicholas, who was born during the third century in the village of Patara. At the time the area was Greek and is now on the southern coast of Turkey. His wealthy parents, who raised him to be a devout Christian, died in an epidemic while Nicholas was still young. Obeying Jesus' words to "sell what you own and give the money to the poor," Nicholas used his whole inheritance to assist the needy, the sick, and the suffering. He dedicated his life to serving God and was made Bishop of Myra while still a young man. Bishop Nicholas became known throughout the land for his generosity to those in need, his love for children, and his concern for sailors and ships.
Under the Roman Emperor Diocletian, who ruthlessly persecuted Christians, Bishop Nicholas suffered for his faith, was exiled and imprisoned. The prisons were so full of bishops, priests, and deacons, there was no room for the real criminals—murderers, thieves and robbers. After his release, Nicholas attended the Council of Nicaea in AD 325. He died December 6, AD 343 in Myra and was buried in his cathedral church, where a unique relic, called manna, formed in his grave. This liquid substance, said to have healing powers, fostered the growth of devotion to Nicholas. The anniversary of his death became a day of celebration, St. Nicholas Day, December 6th (December 19 on the Julian Calendar).
Through the centuries many stories and legends have been told of St. Nicholas' life and deeds. These accounts help us understand his extraordinary character and why he is so beloved and revered as protector and helper of those in need.
Read more on the St.Nicholas website.
Sunday School Begins on Sunday, December 7
Please bring your children to Church for the start of Sunday School. It is important for our children to be taught about the Bible, our Church, and our faith.
We are starting small but it will grow! Sunday School is headed by Mary Copeland and Georgia Katsigianopoulos.
St. Peter Evangelism Seminar on Sunday, December 14
The Archdiocese has asked St. Peter's to join in a pilot program to teach about evangelism — how to speak about our faith to our friends and neighbors — that sort of thing. It involves a presentation and discussion after Liturgy and perhaps (if we are willing) some work down the road.
Adam Roberts, the man in charge of the project, will be visiting St. Peter's on Sunday, December 14 to give a talk after Liturgy. More details forthcoming.
We are the first of a handful of parishes to be asked to join in this program. From this early experience the program will be fine-tuned and eventually rolled out across the country.
One request: In order to keep costs down, Adam has asked if anyone would be willing to host him Sunday evening. Is there any parishoner who can host him? Please tell Fr. Hans. Adam will stay with you Sunday and leave Monday morning.
Parishioner Needs Temporary Lodging
Melanie Pefinis, a parishioner of St Peter's will be buying a home in Bonita Springs but needs a few months to get the lay of the land, check out neighborhoods, and so forth.
If anyone has a short-term rental situation or needs a house sitter, an inlaw apartment, guest house, empty space, or any other situation while she works with her realtors, please let Melanie know. You can call Melanie at 410-812-1268 or email her at pefinis@yahoo.com.
Parish Christmas Card
Sign up for the parish Christmas Card. It is a great way to send Christmas greetings to all parishioners in one easy swoop. It is a great way to support your Church too.
Kindly download and print the information form here. Fill it in and bring it to Church.
Or if you prefer you can fill out the form and make your donation online. Deadline is December 14, 2014.
Stewardship for 2015
Stewardship forms for 2015 are available in the back pocket of each chair or on the website.
Your financial support of the Church is very important because it enables us to continue and grow.
We are also instructed to support our Church in scripture.
How much to give? How about the equivalent of one hour of work each week?

Remember in Your Prayers
Please continue pray for Pauline Poulos. She is recuperating at home.
Pauline Poulos
1338 Alkazar Ave.
Ft. Myers, Fl. 33901
Please continue your prayers for Pat and Milam Evanoff. Milam is unable to make it to Church.
Bob and Jane Smith will be joining us soon when Bob has all his medical appointments completed.
Prayer is very powerful and changes situations and circumstances. God hears your prayers.
The Sunday Scripture Readings
The Gospel Reading
The Reading from the Holy Gospel according to St. John. (1:35-51)
At that time John was standing with two of his disciples; and he looked at Jesus as He walked, and said, "Behold, the Lamb of God!" The two disciples heard him say this, and they followed Jesus. Jesus turned, and saw them following, and said to them, "What do you seek?"

And they said to Him, "Rabbi" (which means Teacher), "where art Thou staying?" He said to them, "Come and see." They came and saw where He was staying; and they stayed with Him that day, for it was about the tenth hour.

One of the two who heard John speak, and followed Him, was Andrew, Simon Peter's brother. He first found his brother Simon, and said to him, "We have found the Messiah" (which means Christ). He brought him to Jesus. Jesus looked at him, and said, "So you are Simon the son of Jonah? You shall be called Cephas" (which means Peter).

The next day, Jesus decided to go to Galilee. And He found Philip and said to him, "Follow Me." Now Philip was from Bethsaida, the city of Andrew and Peter. Philip found Nathaniel, and said to him, "We have found Him of Whom Moses in the Law and also the Prophets wrote, Jesus of Nazareth, the son of Joseph." Nathaniel said to him, "Can anything good come out of Nazareth?" Philip said to him, "Come and see."

Jesus saw Nathanael coming to Him, and said of him, "Behold, an Israelite indeed, in whom is no guile!" Nathaniel said to Him, "How do you know me?" Jesus answered him, "Before Philip called you, when you were under the fig tree, I saw you." Nathaniel answered Him, "Rabbi, Thou art the Son of God! Thou art the King of Israel!" Jesus answered him, "Because I said to you, I saw you under the fig tree, do you believe? You shall see greater things than these."

And He said to him, "Truly, truly, I say to you, you will see heaven opened, and the angels of God ascending and descending upon the Son of man."
The Epistle Reading
His voice has gone out into all the earth. The heavens declare the glory of God.
The Reading from the First Epistle of St. Paul to the Corinthians. (4:9-16)
Brethren, God has exhibited us Apostles as last of all, like men sentenced to death; because we have become a spectacle to the world, to angels and to men. We are fools for Christ's sake, but you are wise in Christ. We are weak, but you are strong. You are held in honor, but we in disrepute.

To the present hour we hunger and thirst, we are ill-clad and buffeted and homeless, and we labor, working with our own hands. When reviled, we bless; when persecuted, we endure; when slandered, we try to conciliate; we have become, and are now, as the refuse of the world, the off-scouring of all things. I do not write this to make you ashamed, but to admonish you as my beloved children.

For though you have countless guides in Christ, you do not have many fathers. For I became your father in Christ Jesus through the Gospel. I urge you, then, be imitators of me.