First Sunday of Great Lent
The Sunday of Orthodoxy
The Divine Liturgy of St. Basil
Theophylact the Confessor, bishop of Nicomedia; Apostle Hermas of the Seventy
The Sunday of Orthodoxy
The Sunday of Orthodoxy is the first Sunday of Great Lent. The dominant theme of this Sunday since 843 has been that of the victory of the icons. In that year the iconoclastic controversy, which had raged on and off since 726, was finally laid to rest, and icons and their veneration were restored on the first Sunday in Lent. Ever since, this Sunday has been commemorated as the "Triumph of Orthodoxy."
The Seventh Ecumenical Council dealt predominantly with the controversy regarding icons and their place in Orthodox worship. It was convened in Nicaea in 787 by Empress Irene at the request of Tarasios, Patriarch of Constantinople. The Council was attended by 367 bishops.
Almost a century before this, the iconoclastic controversy had once more shaken the foundations of both Church and State in the Byzantine empire. Excessive religious respect and the ascribed miracles to icons by some members of society, approached the point of worship (due only to God) and idolatry. This instigated excesses at the other extreme by which icons were completely taken out of the liturgical life of the Church by the Iconoclasts. The Iconophiles, on the other-hand, believed that icons served to preserve the doctrinal teachings of the Church; they considered icons to be man's dynamic way of expressing the divine through art and beauty.
An Endemousa (Regional) Synod was called in Constantinople in 843. Under Empress Theodora. The veneration of icons was solemnly proclaimed at the Hagia Sophia Cathedral. The Empress, her son Michael III, Patriarch Methodios, and monks and clergy came in procession and restored the icons in their rightful place. The day was called "Triumph of Orthodoxy." Since that time, this event is commemorated yearly with a special service on the first Sunday of Lent, the "Sunday of Orthodoxy".
Read more on the Greek Orthodox website.
Sunday of Orthodoxy Vespers at St. Paul's on Sunday, March 8 at 5:00pm
Join area churches at St. Paul's on Sunday, March 8 for the Sunday of Orthodoxy Vespers. We will process with the icons to mark this great day of the victory of the Orthodox over the iconoclasts — a celebration held every year in every Church since 843AD at the end of the Iconoclastic Controversy.
Refreshments will follow.
Mark Your Calendar: Lenten Community Luncheon March 12 at Noon
Community Luncheons are starting up! Barbara and Kosta Dionysopoulos are hosting the next Community Luncheon on Thursday, March 12 starting at noon. Appropriate lenten fare will be served.
Our seniors in particular love these gathers. Please let Barbara D. know if you can attend.
A Thought From Fr. Hans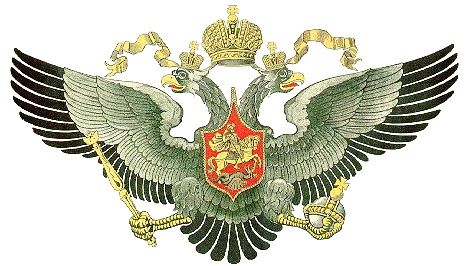 One of the joys about being a priest is giving young boys a chance to serve at the altar. I know it will stay with them for their entire lives because many men in the 60s, 70s, and 80s told me they used to be an altar boy when they were young. They never forget it.
On of the special joys of the altar boys of St. Peter's is that they all come from different backgrounds. I tell all the boys to say the Lord's Prayer in their native language if they know it. Once they hear another boy do it, they follow. Last Sunday we had English, Albanian, Russian and Greek said on the altar.
On any given Sunday you can hear English, Arabic, Romanian, Albanian, Greek, Ukranian, Russian, Spanish and more. This is one of the characteristics I love about St. Peter's. It is uniquely American in that America is a melting pot of many peoples.
More important however, it is uniquely Orthodox in that Orthodoxy is a new nation (a new people) called out from the nations (peoples). What unites us is our faith in God and our common identity as Orthodox Christians.
Women of St. Peter's: Women's Retreat On Saturday, March 14, 2020
PLEASE NOTE THE NEW DATE
The Women of St. Peter hosts the annual Lenten Retreat at St. Peter's on Saturday, March 7. Fr. Alexis Kouri of St. Philip's Orthodox Church in Davie, Florida, is the guest speaker.
If you can help with the event, please contact Mary Copeland or Nancy Forderhase to volunteer.
Please plan to attend this one day retreat. We want to support this effort with a strong showing from the Women of St. Peter's. A $10 contributionwill pay for the food expenses.
Please sign up on Sundays or RSVP to Mary Copeland at 239-298-1730 or Nancy Forderhase at 859-749-9509.
Schedule for Lenten Suppers Following Presanctified Liturgies on Wednesday
March 4 Julia Grekos
March 11 Anne Breitenbach and Corgette Troutman
March 18 Jean Debs and Barbara Zeena
March 25 No Evening Liturgy
April 1 Eleni Tzouganatis
April 8 Cheryl Morse and Nancy Forderhase
Please call Georgette Troutman at 239-415 7847 if you have any questions.
Thank you ladies!
Only A Few Copies of the Lenten Cookbook Remain
Tabit Valentine has compiled a cookbook of Lenten recipes available to our parishioners and for sale in our bookstore.
The recipes are good. Many of you have sampled her work during Social Hall and special events and will agree that what she makes tastes great and topped with a good dose of healthy!
Suggested donation is $15 with all proceeds going to the building fund.
Order yours before they run out.
Greek School Schedule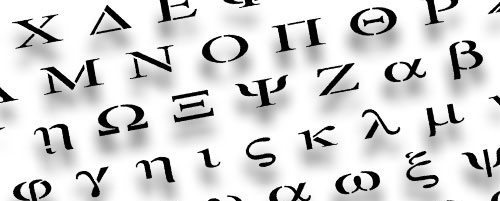 St. Peter Orthodox Church Greek School with Eleni Stamelou.
PLEASE NOTE: Children's Beginner Greek now starts at 5:30pm.
Child Beginners meet on Tuesday evenings from January 28 to March 24 at 5:30pm
Adult Beginners meet on Wednesday evenings from January 29 to March 25 at 5:30pm.
Adult Intermediate/Conversational meet on Wednesday evenings from January 29 to March 25 at 4:30pm.
Our Stewardship to St. Peter's
The letter for Stewardship Support of St. Peter's in 2020 has been sent.
We are responsible to increase what God has given us. In the Parable of the Talents, the master gave his servants talents that they are expected to nurture and grow. This is a responsibility we cannot avoid.
The Church is both a place where the increase begins on the inside of us, and to which we much give some our increase. This too is a responsibility we must take on.
A contribution form will be included in the letter you receive. Our goal this year is $217,000.
Pledge & Income Report – January 2020
Giving in January was $26,846.00. Our monthly goal to make our 2020 budget is $18,167.00. This leaves a surplus of $8,679.00. While this is good, we have to remember that we always have a good January because some people fulfill their yearly stewardship early.
We have received $140,000.00 in pledges towards our budget goal of $217,000. It's not too late to sign a pledge card. Pledge cards are available in the Narthex or on St. Peter's website.
Thank you to all of you who support Saint Peter's.
Calendar At A Glance
March
Lenten Service Schedule for March below.
Tue March 3 — Child Beginners Greek School 5:30pm
Wed March 4 — Adult Intermediate/conversational Greek School 4:30pm
Wed March 4 — Adult Beginners/conversational Greek School 5:30pm
Tue March 10 — Child Beginners Greek School 5:30pm
Wed March 11 — Adult Intermediate/conversational Greek School 4:30pm
Wed March 11 — Adult Beginners/conversational Greek School 5:30pm
Thu March 12 — Lenten Community Luncheon 12:00pm
Sat March 14 — Sts. Peter/Paul Women's Retreat
Tue March 17 — — Child Beginners Greek School 5:30pm
Wed March 18 — Adult Intermediate/conversational Greek School 4:30pm
Wed March 18 — Adult Beginners/conversational Greek School 5:30pm
Tue March 24 — Child Beginners Greek School 5:30pm
Wed March 25 — Adult Intermediate/conversational Greek School 4:30pm
Wed March 25 — Adult Beginners/conversational Greek School 5:30pm
March Lenten Service Schedule
Sunday March 1 Sunday of Forgiveness
Sun Mar 1 — Forgiveness Vespers following Divine Liturgy 1:00pm
Mon Mar 2 — Great Compline with Canon of St. Andrew 6:30pm
Tue Mar 3 — Great Compline with Canon of St. Andrew 6:30pm
Wed Mar 4 — Presanctified Liturgy 6:30pm
Thu Mar 5 — Great Compline with Canon of St. Andrew 6:30pm
Fri Mar 6 — First Stanza Salutations 6:30pm
Sunday March 8 Sunday of Orthodoxy
Sun Mar 8 — Sunday of Orthodoxy Vespers at St. Paul's 5:00pm
Mon Mar 9 — Great Compline 6:30pm
Wed Mar 11 — Presanctified Liturgy 6:30pm
Fri Mar 13 — Second Stanza Salutations 6:30pm
Sat Mar 14 — St. Peter/St. Paul Women's Retreat 9:00am
Sunday March 15 Sunday of St. Gregory Palamas
Mon Mar 16 — Great Compline 6:30pm
Wed Mar 18 — Presanctified Liturgy 6:30pm
Fri Mar 20 — Third Stanza Salutations 6:30pm
Sunday March 22 Sunday of the Veneration of the Cross
Mon Mar 23 — Great Compline 6:30pm
Tue Mar 24 — Annunciation Vespers 6:30pm
Wed Mar 25 — Annunciation Liturgy 9:30am
Fri Mar 27 — Fourth Stanza Salutations 6:30pm
See the entire Lenten Schedule on the St. Peter website.
Wisdom From The Elders
Not he is chaste in whom shameful thoughts stop in time of struggle, work and endeavor, but he who by the trueness of his heart makes chaste the vision of his mind not letting it stretch out towards unseemly thoughts. St. Isaac the Syrian
According to my power I shall pray with you that God Who gives grace to all who ask with fervoir and toil may grant you that vigilance. When it comes it will guide you to the truth. St. Ignatius Brianchaninov
The rule of life for a perfect person is to be in the image and likeness of God St. Clement of Alexandria
Do not let difficulties, lack of understanding, and so on, overwhelm you, but live each day with trust in God, not worrying about the problems of tomorrow. Bishop Nektary Kontzevitch
The less a man or an angel participates in God, the less good they are. All this correlates directly to our proximity to or remoteness from God, but the root of goodness is in Him. Priest Daniel Sysoev
Most of us live outside our heart, and our mind is in a constant state of confusion. Some good thoughts may surface from time to time, but the majority will be harmful, and this destructive condition will prevail for as long as we continue to ignore our heart…The prayers of a fragmented mind have neither clarity nor depth, but a mind that is reunited with the heart overflows with humble prayer and has such strength that it reaches the ears of the Lord of Sabaoth. Archimandrite Zacharias of Essex
Remember in Your Prayers
Iakavos (Diveris)
Heriklia (Diveris)
Macy James
Joan (Breitenbach)
Mary (Rauch)
Diomidis (Kanellos)

Anastasia (Ann Constan)
Ben (Ben)
Thomas (Ben)
Irene (C. Diveris)
Vasiliki (C.Diveris)
Efrosini (C. diveris)
Charles (Oberg)
Christine (Kouzes)
Nina (Kovalev)
Hugh (Jacquie)
Violet (Jacquie Mom)
Tammie (Jacquie friend)
Phillip
Baby Luke
George
Savannah (Jonson)
Bud
Silvana
Nicole
Evan
Megan
Bill R.
Pat R.
Aglaia
George
Priest Kyprianos
Athanasia
Alexandra
Constantina
Maryanne (E)
Ron (E)
Tim
Robert (J)
Mary (J)
Patricia
Gregory
Andreas
Sofia Tešanovic
Paul
Dennis H. and Family
Victor Evan
Ann
James
Vasiliki
Efstratia
Alexandra
Nikos
Georgia
Ioannis
Costandino
Jeffrey
Vaso
Dave
Dimitri – Presbyter
Vassiliki
Octavio
Tom
Carl
Rena
Nikolay (5 year old boy in Bulgaria whose parents asked us to pray)
David
Rosie
Kathryn
Jeremy
Constantine
Robert
Jane
Theodora
David
Gina
Micheal
Haralambos
Lillian
Presbytera Rosy
Valentina
Eva W.
Barbara
Angela
Carol Ann
Matthew
Chrysostom
Tim
Pat
Christina
Maria Louise
Maximos
Marian
Photini
Nicholas
Sarah
Constantine Houpis
Anna Marie Smith Baker
Katerina
Mary Kassis
Baby Maximus
Christine
Maria
Annette Star
Claire Livaditis
Eva Chandilles
Baby Dani
Scott Nedoff
James Hord
How should we pray for the sick? Remember them daily. Say their names (first names are sufficient) and ask God to bestow mercy and grace on them.
Add or remove names and print this list for easy reference during your prayer time on the St. Peter website.
Sunday Readings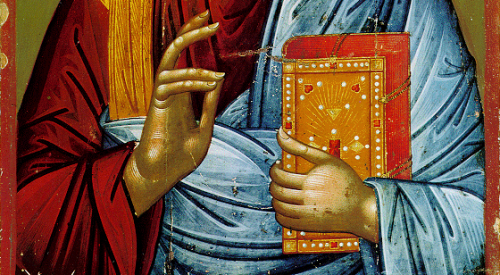 Epistle
Blessed art Thou, O Lord, the God of our fathers.
For Thou art just in all that Thou hast done for us.
The Reading from the Epistle of St. Paul to the Hebrews. (11:24-26, 32-40)
Brethren, by faith Moses, when he was grown up, refused to be called the son of Pharaoh's daughter, choosing rather to share ill-treatment with the people of God than to enjoy the fleeting pleasures of sin.

And what more shall I say? For time would fail me to tell of Gideon, Barak, Samson, Jephthah, of David and Samuel and the prophets; who through faith conquered kingdoms, enforced justice, received promises, stopped the mouths of lions, quenched raging fire, escaped the edge of the sword, won strength out of weakness, became mighty in war, and put foreign armies to flight. Women received their dead by resurrection.

Some were tortured, refusing to accept release that they might rise again to a better life. Others suffered mocking and scourging, and even chains and imprisonment. They were stoned, they were sawn in two, they were killed with the sword; they went about in skins of sheep and goats, destitute, afflicted, ill-treated—of whom the world was not worthy—wandering over deserts and mountains, and in dens and caves of the earth.

And all these, though well attested by their faith, did not receive what was promised, since God had foreseen something better for us, that apart from us they should not be made perfect.
Gospel
The Reading from the Holy Gospel according to St. John. (1:43-51)
At that time, Jesus decided to go to Galilee. And He found Philip and said to him, "Follow Me." Now Philip was from Bethsaida, the city of Andrew and Peter. Philip found Nathanael, and said to him, "We have found Him of Whom Moses in the Law and also the Prophets wrote, Jesus of Nazareth, the son of Joseph." Nathanael said to him, "Can anything good come out of Nazareth?" Philip said to him, "Come and see."

Jesus saw Nathanael coming to Him, and said of him, "Behold, an Israelite indeed, in whom is no guile!" Nathanael said to Jesus, "How do you know me?" Jesus answered him, "Before Philip called you, when you were under the fig tree, I saw you." Nathanael answered Him, "Rabbi, Thou art the Son of God! Thou art the King of Israel!" Jesus answered him, "Because I said to you, I saw you under the fig tree, do you believe? You shall see greater things than these." And Jesus said to him, "Truly, truly, I say to you, you will see heaven opened, and the angels of God ascending and descending upon the Son of man."