Sunday of Sts. Peter and Paul
The divinely-blessed Peter was from Bethsaida of Galilee. He was the son of Jonas and the brother of Andrew the First-called. He was a fisherman by trade, unlearned and poor, and was called Simon; later he was renamed Peter by the Lord Jesus Christ Himself, Who looked at him and said, "Thou art Simon the son of Jonas; thou shalt be called Cephas (which is by interpretation, Peter)" (John 1:42).
On being raised by the Lord to the dignity of an Apostle and becoming inseparable from Him as His zealous disciple, he followed Him from the beginning of His preaching of salvation up until the very Passion, when, in the court of Caiaphas the high priest, he denied Him thrice because of his fear of the Jews and of the danger at hand. But again, after many bitter tears, he received complete forgiveness of his transgression.
[. . .]
Paul, the chosen vessel of Christ, the glory of the Church, the Apostle of the Nations and teacher of the whole world, was a Jew by race, of the tribe of Benjamin, having Tarsus as his homeland. He was a Roman citizen, fluent in the Greek language, an expert in knowledge of the Law, a Pharisee, born of a Pharisee, and a disciple of Gamaliel, a Pharisee and notable teacher of the Law in Jerusalem. For this cause, from the beginning, Paul was a most fervent zealot for the traditions of the Jews and a great persecutor of the Church of Christ; at that time, his name was Saul (Acts 22:3-4).
In his great passion of rage and fury against the disciples of the Lord, he went to Damascus bearing letters of introduction from the high priest. His intention was to bring the disciples of Christ back to Jerusalem in bonds. As he was approaching Damascus, about midday there suddenly shone upon him a light from Heaven. Falling on the earth, he heard a voice saying to him, "Saul, Saul, why persecutest thou Me?" And he asked, "Who art Thou, Lord?" And the Lord said, "I am Jesus Whom thou persecutest; it is hard for thee to kick against the pricks." And that heavenly voice and brilliance made him tremble, and he was blinded for a time. He was led by the hand into the city, and on account of a divine revelation to the Apostle Ananias (see Oct. 1), he was baptized by him, and both his bodily and spiritual eyes were opened to the knowledge of the Sun of Righteousness.
Read the entire history on the Greek Orthodox Archdiocese website.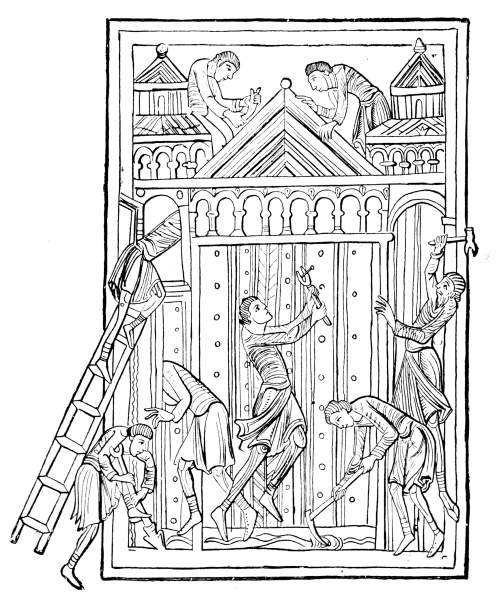 General Assembly Meeting this Sunday
For the last six months the Parish Council has been diligently looking for a permanent location for St. Peter's. This Sunday they will present to the congregation the place that has been chosen and give all the details about it.
This is an exciting and important move for our parish. A permanent location means we can more permanent things, and in this age of impermanence and and uncertainty, the need to bring forward the Gospel of Jesus Christ to others looking becomes all the more evident.
Over the last handful of years, a very strong core group have assembled and grown together in that Gospel. This is our foundation for the future, particularly those who the Lord will bring to us. Our purpose is not merely to grow in numbers, but to grow in Christ. However, if we grow in our salvation — if we experience the salvation that Christ offers us in deeper measure, then He will brings others to us who are searching for Him as well.
Please plan on attending this Sunday. For members who presently are up North, a report will be offered with the points discussed and decisions reached.
The Sunday Scripture Readings
The Gospel Reading
(For Third Sunday of Matthew)
The Reading from the Holy Gospel according to St. Matthew. (16:13-19)
At that time, when Jesus came into the district of Caesarea Philippi, He asked His Disciples, "Who do men say that the Son of man is?"And they said, "Some say John the Baptist, others say Elijah, and others Jeremiah or one of the prophets." He said to them, "But who do you say that I am?"

Simon Peter replied, "You are the Christ, the Son of the living God." And Jesus answered him, "Blessed are you, Simon Bar-Jonah! For flesh and blood has not revealed this to you, but My Father Who is in Heaven. And I tell you, you are Peter, and on this rock I will build my Church, and the gates of hell shall not prevail against it. I will give you the keys of the Kingdom of Heaven, and whatever you bind on earth shall be bound in Heaven, and whatever you loose on earth shall be loosed in Heaven."
The Epistle Reading
Their sound hath gone forth into all the earth. The heavens show forth the glory of God.
The Reading from the Second Epistle of St. Paul to the Corinthians. (11:21-12:9)
Brethren, whatever any one dares to boast of—I am speaking as a fool—I also dare to boast of that. Are they Hebrews? So am I. Are they Israelites? So am I. Are they descendants of Abraham? So am I. Are they servants of Christ? I am a better one—I am talking like a madman—with far greater labors, far more imprisonments, with countless beatings, and often near death. Five times I have received at the handsof the Jews the forty lashes less one.

Three times I have been beaten with rods; once I was stoned. Three times I have been shipwrecked; a night and a day I have been adrift at sea; on frequent journeys, in danger from rivers, danger from robbers, danger from my own people, danger from Gentiles, danger in the city, danger in the wilderness, danger at sea, danger from false brethren; in toil and hardship, through many a sleepless night, in hunger and thirst, often without food, in cold and exposure. And, apart from other things, there is the daily pressure upon me of my anxiety for all the churches.

Who is weak, and I am not weak? Who is made to fall, and I am not indignant? If I must boast, I will boast of the things that show my weakness. The God and Father of the Lord Jesus, He Who is blessed for ever, knows that I do not lie. At Damascus, the governor under King Aretas guarded the city of Damascus in order to seize me, but I was let down in a basket through a window in the wall, and escaped his hands. I must boast; there is nothing to be gained by it, but I will go on to visions and revelations of the Lord.

I know a man in Christ who fourteen years ago was caught up to the third heaven—whether in the body or out of the body I do not know, God knows. And I know that this man was caught up into Paradise—whether in the body or out of the body I do not know, God knows—and he heard things that cannot be told, which man may not utter. On behalf of this man I will boast, but on my own behalf I will not boast, except of my weaknesses. Though if I wish to boast, I shall not be a fool, for I shall be speaking the truth. But I refrain from it, so that no one may think more of me than he sees in me or hears from me.

And to keep me from being too elated by the abundance of revelations, a thorn was given me in the flesh, a messenger of Satan, to harass me, to keep me from being too elated. Three times I besought the Lord about this, that it should leave me; but He said to me, "My grace is sufficient for you, for My power is made perfect in weakness." I will all the more gladly boast of my weaknesses, that the power of Christ may rest upon me.