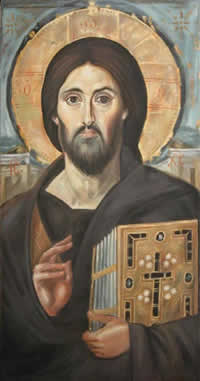 When man forgets God, he will believe in anything
If you are like me, it is hard to put the Colorado shootings out of mind. This act, while certainly the act of a very distressed and disturbed person, also touches on a deeper cultural sickness. Something is wrong but it is hard to put our finger on exactly what it is.
There are a lot of ways to analyze this. One is that young men are not learning how to be adult men (true). Another is that Hollywood has too much violence in their movies (true). A third is that our culture is in moral decline (true). Another is that parents have given up the fight against moral decline in the culture (true).
So there are a lot of ways to analyze this and it is important to understand it. But what do we need to understand the most?
I think we have to take the Fyodor Doestoevski's words to heart. Dostoevski was the Russian novelist who wrote during the late 1800's about Russian civilization and culture. He was deeply Orthodox. Dostoevski said that "when men stop believing in God, they will believe in anything."
This is a very Orthodox intuition because we understand that man is first a religious being. He was created to know God. And if a man rejects God, in a very real way he also rejects himself because it is in only in and through God that he comes to know himself.
So when God is not in the picture, the need to believe in something is fixed on other things. Those other things cannot nourish the soul and give direction, courage, and comfort and the other things we need. As a result man looses himself, or worse, begins to think that he is something that he is not.
Maybe in a deep way that is what happened to the Colorado shooter. It is hard to say. But it is clear I think that many people are lost. They just don't know who they are because that don't know God.
What do we do? Live our lives faithfully in our corner of the world. Remember, our little corner is actually a universe. The way we treat people is dependent on our personal faithfulness to go, and sometimes how we treat people offers them something that makes their life more meaningful too.
Often it works in the other direction too. If we are good to others, they are good to us and we experience something good, lasting, and true.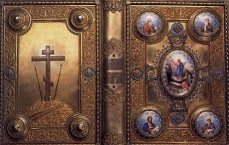 BRETHREN, I appeal to you by the name of our Lord Jesus Christ, that all of you agree and that there be no dissensions among you, but that you be united in the same mind and the same judgment. For it has been reported to me by Chloe's people that there is quarreling among you, my brethren.

What I mean is that each one of you says, "I belong to Paul," or "I belong to Apollos," or "I belong to Cephas," or "I belong to Christ." Is Christ divided? Was Paul crucified for you? Or were you baptized in the name of Paul? I thank God that I baptized none of you except Crispos and Gaius; lest any one should say that you were baptized in my name. (I did baptize also the household of Stephanas.

Beyond that, I do not know whether I baptized any one else.) For Christ did not send me to baptize but to preach the gospel, and not with eloquent wisdom, lest the cross of Christ be emptied of its power.
Gospel
Matthew 14:14-22 (8th Sunday of Matthew)
At that time: As Jesus went ashore he saw a great throng; and he had compassion on them, and healed their sick. When it was evening, the disciples came to him and said, "This is a lonely place, and the day is now over; send the crowds away to go into the villages and buy food for themselves."

Jesus said, "They need not go away; you give them something to eat." They said to him, "We have only five loaves here and two fish." And he said, "Bring them here to me." Then he ordered the crowds to sit down on the grass; and taking the five loaves and the two fish he looked up to heaven, and blessed, and broke and gave the loaves to the disciples, and the disciples gave them to the crowds.

And they all ate and were satisfied. And they took up twelve baskets full of the broken pieces left over. And those who ate were about five thousand men, besides women and children.

Then he made the disciples get into the boat and go before him to the other side, while he dismissed the crowds.