Divine Liturgy of St. Basil the Great
Venerable Gerasimos of the Jordan; Gregory, Bishop of Constantia in Cyprus;
Martyrs Paul and Juliana of Palestine; Daniel the Wonderworker, Prince of Moscow
From "A Man Fully Alive" by Fr. Andrew Stephen Damick.
On the Second Sunday of Great Lent we celebrate St. Gregory Palamas, the archbishop of Thessalonica in Greece for a number of years in the 14th century, right around the same time that Geoffrey Chaucer was born, the man who wrote The Canterbury Tales.
But before he became an archbishop, Gregory was a monk on the holy mountain of Athos. During his time there and also when he later became an archbishop, Gregory was involved in a controversy that cut straight to the heart of this longing for life that all of us who are sons and daughters of Adam share.
At that time, there was a certain heretic named Barlaam, who was from the southern part of Italy, which was Greek-speaking at the time. Barlaam made the claim that the highest possible knowledge of God that anyone could have was through the mind, that the philosophers knew God better than the prophets and even the apostles.
Gregory answered that the human mind, while a great gift from God, was not actually capable of the kind of intimate knowledge and communion that Adam had received from God, that there was something much deeper, that the Christian could actually know God and see Him with the heart, as a light shining in. And indeed, sometimes this heart knowledge of God was so powerful and so pervasive that some people were actually seeing the light of God with their physical eyes.
Isn't that why we're here? Don't we want to see God? Aren't we here not just to learn about God with our minds, but truly to know Him with our hearts?
Read Fr. Damick's complete essay here.
Read a brief history of St. Gregory Palamas here.
St. Basil Liturgy Celebrated During Lent
During the Lenten Sundays we celebrate St. Basil's Liturgy instead of our usual St. John Chrysostom Liturgy. St. John's liturgy is derived from St. Basil's but the prayers are a bit shorter.
Lenten Women's Retreat on Saturday, March 3, 2018
The Lenten Retreat for women will be held at St. Peter's on Saturday, March 3, 2018. The women from St. Paul's will join us.
The topic will be on the Theotokos as our teacher and guide. Fr. Hans and Fr. Paul Girgis will be the presenters. The retreat begins at 9:00am.
Please register by using the form on the website or at Church on Sundays.
Lenten Suppers Following Wednesday Presanctified Liturgies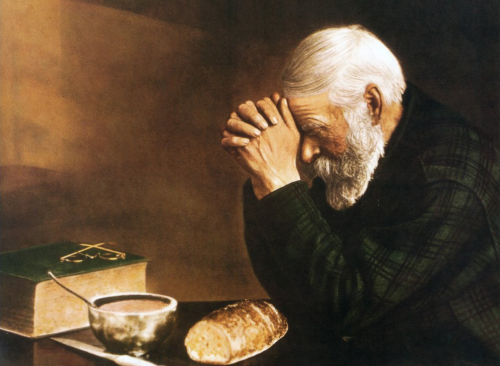 On Wednesday evenings following Presanctified Liturgy we will share in a light Lenten supper of lentil soup, bread and fruit. This is a practice of many churches and provides rich fellowship and sharing.
During the supper we will have a very short presentation on a theme particular to Lent.
Mark You Calendars: Palm Sunday Brunch and Pascha Dinner!
Plan on attending St. Peter's Palm Sunday Brunch following the Palm Sunday Divine Liturgy on April 1, 2018. We will have a sign up sheet available shortly. Sign up if you plan to attend so we can prepare properly. Suggested donations are $10 per person with no cost for children.
Following the Agape Vespers on Sunday, April 8, plan on attending our church wide Pascha celebration. The menu includes lamb, potatoes, and other items. This is a wonderful way to share fellowship and bread to celebrate the resurrection of our Lord and Savior Jesus Christ. It was a huge success last year and will be a joy again this year.
There's a place for you at the table!
Donations for Holy Week flowers Needed
Flowers beautify the Church and are essential part of Orthodox worship during Holy Week and Pascha. Please give your donation for flowers to Angela Long who is overseeing this project this year.
Interfaith Charities Needs Our Help!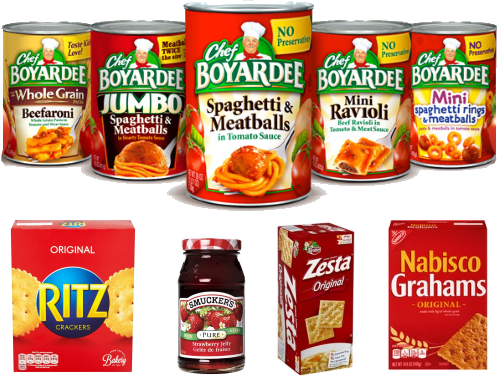 Interfaith Charities has asked us to help supply:
Jelly
Crackers (Ritz or Saltines)
Any Chef Boyardee food item (cans only please)
They also need:
Used clothing
Shoes
Bedding
Bring bring all items you can to St. Peter's and we will get them to Interfaith Charities.
Interfaith Charities is a coalition of churches and business that help the poor in the San Carlos and south Fort Myers area (view their website). We partner with them to help the working poor in our area as part of our mission to serve the poor around us.
Calendar At A Glance
February
Friday, February 23, 2018 2:30pm Parish Council Meeting
Lenten Schedule
A complete schedule of Lenten and Holy Week services is posted on the St. Peter website.
Wednesday, February 28, 2018 6:30pm Presanctified Liturgy
Friday, March 2, 2018 6:30pm Salutations to the Theotokos
Saturday, March 3, 2018 9:00am Women's Lenten Retreat
Sunday, March 4, 2018 St. Gregory Palamas
Monday, March 5, 2018 6:30pm Great Compline
Wednesday, March 7, 2018 6:30pm Presanctified Liturgy
Friday, March 9, 2018 6:30pm Salutations to the Theotokos
Wisdom From The Elders
Battle against self-love with silence. The Devil most often destroys people through vanity. In earthly delights is hidden the poison of perdition. Archbishop Seraphim (Sobolev) of Bogucharsk
When God recedes in order to educate us, this brings great sadness, humility and even some measure of despair to the soul. The purpose of this is to humble the soul's tendency to vanity and self-glory, for the heart at once is filled with fear of God, tears of thankfulness, and great longing for the beauty of silence. St. Diadochus of Photiki
Every Christian is given an angel from God to guard him all his life (unless, through evil deeds, he drives him away). But as smoke drives away bees and an evil smell drives away doves, so is the guardian angel of our life driven away by our sins: drunkenness, adultery, anger and so forth. The angel of every faithful man leads him to every good deed, while the demons labor to scandalize the faithful ones and deprive them of the Kingdom of Heaven. St. Athanasius of Sinai
Thousands of times we sin and Christ forgives us, as long as we repent sincerely. Elder Paisios of Mount Athos
The big secret of the spiritual life is to live by the strength of God and not by our own strengths, to have Christ in ourselves. Elder Sergei of Vanves
Someone is tested through the trials of life. It is there that you see if he has real love, a true spirit of sacrifice. And when we say that someone has the spirit of sacrifice, we mean that at the time of danger he does not consider himself but thinks of the others. Elder Paisios of Mount Athos
Remember in Your Prayers
Jerry
Peter
David
Anne B.
Eva K.
Rosie
Jill
Connie
Sean Helgeland (great nephew to Steve and Anne Brietenbach)
Kathryn
Jeremy
Robert
Jane
Theodora
Baby Brynn L.
Micheal
Haralambos
Lillian
Presbytera Rosy
Valentina
John
Eva W.
Barbara
Angela
Sonya
Kenneth
Carol Ann
Matthew
Chrysostom
Tim
Ron
Ivy-Jean
Pat
Christina
Maria Louise
Maximos
Marian
Photini
Nicholas
Sarah
Petronia (Wife of Phil Pappas)
Constantine Houpis
Anna Marie Smith Baker
Ron Chromulak
Beverly Chromulak
Katerina
Loucine Kassis
Mary Kassis
Baby Maximus
Christine
Maria
Annette Star
Claire Livaditis
Eva Chandilles
Baby Dani
Scott Nedoff
Anthony Mourgis
John Hansen
James Hord
Tom
How should we pray for the sick? Remember them daily. Say their names (first names are sufficient) and ask God to bestow mercy and grace on them.
Add or remove names and print this list for easy reference during your prayer time on the St. Peter website.
Sunday Readings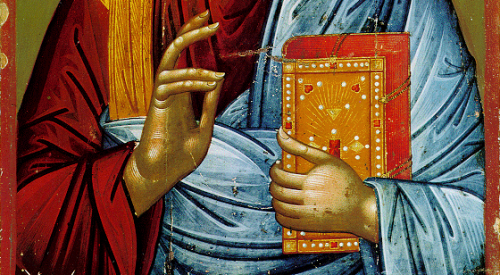 Epistle
O Lord, Thou wilt preserve us and keep us from this generation.
Save me, O Lord, for the godly man hath disappeared.
The Reading from the Epistle of St. Paul to the Hebrews. (1:10-2:3)
"In the beginning, Thou, O Lord, didst found the earth, and the heavens are the work of Thy hands; they will perish, but Thou remainest; they will all grow old like a garment, like a mantle Thou wilt roll them up, and they will be changed. But Thou art the same, and Thy years will never end." But to what angel has He ever said, "Sit at My right hand, until I make Thine enemies a stool for thy feet"? Are they not all ministering spirits sent forth to serve, for the sake of those who are to obtain salvation? Therefore, we must pay closer attention to what we have heard, lest we drift away from it. For if the message, declared by angels, was valid and every transgression or disobedience received a just retribution, how shall we escape if we neglect such a great salvation? It was declared at first by the Lord, and it was attested to us by those who heard Him.
Gospel
The Reading from the Holy Gospel according to St. Mark. (2:1-12)
At that time, when Jesus returned to Capernaum after some days, it was reported that He was at home. And many were gathered together, so that there was no longer room for them, not even about the door; and He was preaching the Word to them. And they came, bringing to Jesus a paralytic carried by four men. And when they could not get near Jesus because of the crowd, they removed the roof above Him; and when they had made an opening, they let down the pallet on which the paralytic lay. And when Jesus saw their faith, He said to the paralytic, "Son, your sins are forgiven."

Now, some of the scribes were sitting there, reasoning in their hearts, "Why does this man speak thus? It is blasphemy! Who can forgive sins but God alone?" And immediately Jesus, perceiving in His spirit that they thus reasoned within themselves, said to them, "Why do you reason thus in your hearts? Which is easier, to say to the paralytic, 'Your sins are forgiven,' or to say, 'Rise, take up your pallet and walk'?

But that you may know that the Son of Man has authority on earth to forgive sins" – He said to the paralytic – "I say to you, rise, take up your pallet and go home." And he rose, and immediately took up the pallet and went out before them all. So that they were all amazed and glorified God, saying, "We never saw anything like this!"