Christ is Risen! Truly He has Risen!
Christ is Risen!
The Fourth Sunday After Pascha
The Sunday of the Paralytic
Venerable Pachomios the Great of Egypt; Achilles, bishop of Larisa; Martyr Barbaros the myrrh-streaming of Corfu
Jesus Heals the Paralytic
Introduction
The fourth Sunday of Holy Pascha is observed by the Orthodox Church as the Sunday of the Paralytic. The day commemorates the miracle of Christ healing a man who had been paralyzed for thirty-eight years. The biblical story of the event is found in the Gospel of John 5:1-15.
Background
Close to the Sheep's Gate in Jerusalem, there was a pool, which was called the Sheep's Pool. It had five porches, that is, five sets of pillars supporting a domed roof. Under this roof there lay very many sick people with various maladies awaiting the moving of the water. The first person to step in after the troubling of the water was healed immediately of whatever malady he had.
It was there that the paralytic of today's Gospel was lying, tormented by his infirmity of thirty-eight years. When Christ beheld him, He asked him, "Will you be made whole?" And he answered with a quiet and meek voice, "Sir, I have no man, when the water is troubled, to put me into the pool." The Lord said unto him, "Rise, take up your bed, and walk." And straightaway the man was made whole and took up his bed. Walking in the presence of all, he departed rejoicing to his own house. According to the expounders of the Gospels, the Lord Jesus healed this paralytic during the days of the Passover, when He had gone to Jerusalem for the Feast, and dwelt there teaching and working miracles. According to Saint John the Evangelist, this miracle took place on the Sabbath.
Read the entire story on the Greek Orthodox Archdiocese website.
Services This Week
SUN MAY 08 — SUNDAY OF THE MYRRH BEARING WOMEN Orthros 8:30am, Divine Liturgy 9:30am LIVE STREAM
Wed May 11 — Sts Cyril and Methodios Divine Liturgy 9:30am LIVE STREAM
Coming Soon: Orthodoxy 101 – A Study of the Basics of the Orthodox Faith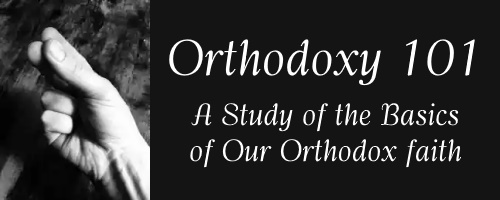 Shortly after Bright Week we will begin a study of the Orthodox Basics (less philosophical, more factual and practical) of such things as worship, history, theology and more. This is for anyone and everyone who wants to understand our Orthodox faith and practice more thoroughly.
Dates will be determined but Saturday morning from 9:00am to 10:00 class time followed by a half hour optional discussion seems to work best for many people. Please let Fr. Hans know what works for you. We will begin when the summer starts and everyone's schedule is more flexible.
In the meantime check out the videos on the website Welcome to the Orthodox Church by Frederica Mathews-Green to prepare.
Stewardship 2022
Stewardship letters have been mailed out. God has blessed St. Peter's. Please fill in your pledge so the work that we have been called to do will continue.
You can also print and download the form on the St. Peter website.
Helping Victims of the War in Ukraine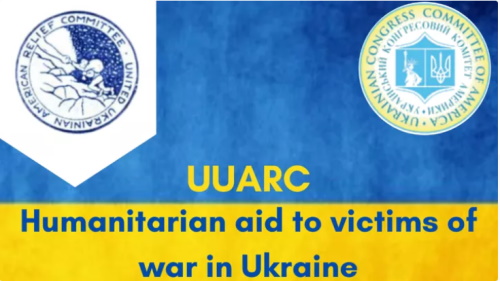 Galyna Seabrooke who has spoken on several occasions on the situation in Ukraine on behalf of our Ukranian parishioners mentioned opportunities to help the victims of the war.
One way to offer humanitarian aid is through a Go Fund Me page. Another is to donate essential items for Ukranian refugees. These items include:
Medications (no liquid or sprays allowed)
Pain killers / Fever Reducer (aspirin, Tylenol, ibuprophen)
Sterile gauzes
Elastic bandage wraps
Elastic bandages
Hydrogel burn bandages
Camouflage clothes
Knee pads
Tactic gloves
Thermal underwear for men
Hats, gloves, socks
No food items please.
A box will be set up in the church for donations.
We pray that war in Ukraine will end quickly.
SECURITY ALERT! Keep Your Car Locked
On Saturday, April 30th, there was a car broken into in our church parking lot and a wallet was stolen. The car was unlocked. Although we believe this to be an isolated incident, we would like to remind everyone to please lock your cars in the church parking lot.
Greek Language School Continues

Classes meet on Thursdays at 3:30pm in the Sunday School room.
Let's Pray the Paraklesis to the Theotokos Daily
Our goal at St. Peter's is to have one person or family pray the Parakelsis to the Theotokos for at least one day of every month. For each day of the month, individuals or even an entire family can sign up to pray the Paraklesis in their homes on the day/s which they select.
Get more information on how to participate from the St. Peter's website.
Cafe of Life: If You Do Good, You Must Do it Only for God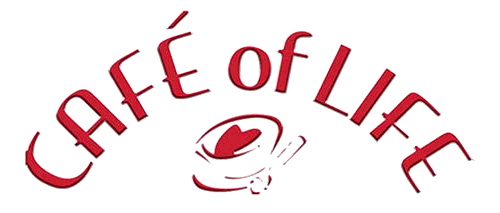 We want to thank all those who have donated so far to help feed the less fortunate in our surrounding communities. Please be mindful that the Cafe of Life depends on donations like St. Peter's to feed the hungry and homeless. So please keep so donations coming in and never forget:
If you do good, you must do it only for God. For this reason you must pay no attention to the ingratitude of people. Expect a reward not here, but from the Lord in heaven. If you expect it here — it will be in vain and you will endure deprivation. (St. Ambrose of Optina, quoted from Living Without Hypocrisy: Spiritual Counsels of the Holy Elders.}
CHRISTOS ANESTI and IC XC NI KA!
Save the Date! DOMSE Parish Life Conference June 15-18, 2022

Learn more on the DOMSE website.
Pledge & Income Report – April 2022
Contributions received in April: $33,700.
Amount of money needed to cover expenses: $24,114.
We are ahead by $9,586.
Thank you to all who paid their 2022 stewardship in advance!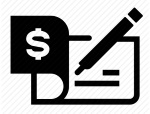 St. Peter Orthodox Church
7470 Hickory Drive
Fort Myers, FL 33967
You can also donate online:
Sign up the the Monthly DOMSE Newsletter on the DOMSE (Diocese of Miami and the Southeast) Website!
Visit the DOMSE Website (scroll to the bottom, fill in the form on the left side) to sign up for "The Light" Newsletter and DOMSE emails.

The Social Hall All Stars are the men and women that make St. Peter's Social Hall happen. Thank you All Stars!
May
MARJORIE ZIMMERMAN 239-595-4592
Leon Dephkalion 239-405-3887
Will Schwarz 239-776-4776
Anna Tsikitas 718-309-1250
Barbara Sasen 718-770-1965
June
TOM HALEY 239-887-0735
Marlene Haley 239-405-8298
Cheryl Morse 612-210-1444
Tim Morse
Diana Najjar 317-213-5785
Deb Repya 651-485-4817
Elaine Semeretis 305-978-9714
Gregory Semeretis 917-992-5884
Procedures for Hospitality
Please note: If you would like to bring in your own prepared food, please contact Tom Haley at 239-887-0753 a week before the upcoming Sunday. That way we know not to prepare any food for Sunday.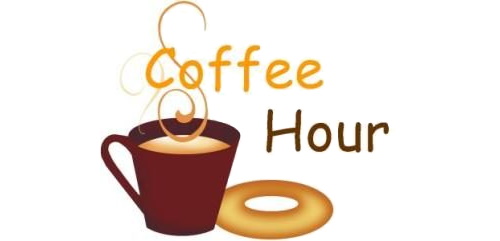 On most Sundays we will serve lighter refreshments like coffee, sweets, hummus, olives, feta, pita and similar items. Please continue bringing these items. Even though we have a range (unlike our former facility), we appreciate items that are "ready to be served."
Please do not donate coffee. We have a space age coffee brewer that we acquired at no cost if we buy our coffee from one supplier. If you bring in coffee, we can't use it.
We cannot continue preparing meals for Memorials, Name Days, Anniversaries, and other celebrations. We don't have the appliances or manpower to do it well. We do, however, have the name of two catering companies that can prepare and deliver the food if you would like to sponsor a celebration. Please call Tom Haley at 239-887-0753 for details and to make arrangements.
If you would like to bring in your own prepared food, please contact Tom Haley at 239-887-0753 a week before the upcoming Sunday. That way we know not to prepare any food for Sunday.
The Safest Way to Come to Church
US 41 is a busy highway and the intersection at Hickory Drive does not have a stop light. We recommend turning on Sanibel Boulevard and following Coconut Road instead.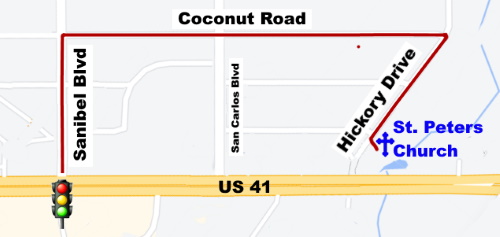 Helping Our Seniors With Parking
With the church growing the parking lot is close to full every Sunday. Younger parishioners, could you park in the grass lot even if spaces are open in the paved area? That way our seniors can park closer to the entrance and avoid the grassy area where it is easier to stumble and fall.
Calendar At A Glance
Calendar also available on the St. Peter website.
MAY
SUN MAY 08 — SUNDAY OF THE MYRRH BEARING WOMEN Orthros 8:30am, Divine Liturgy 9:30am LIVE STREAM
Wed May 11 — Sts Cyril and Methodios Divine Liturgy 9:30am LIVE STREAM
SUN MAY 15 — SUNDAY OF THE PARALYTIC Orthros 8:30am, Divine Liturgy 9:30am LIVE STREAM
Wed May 18 — Mid-Pentecost Divine Liturgy 9:30am LIVE STREAM
Wed May 21 — Sts Constantine and Helen Divine Liturgy 9:30am LIVE STREAM
SUN MAY 22 — SUNDAY OF THE SAMARITAN WOMAN Orthros 8:30am, Divine Liturgy 9:30am LIVE STREAM
Wed May 25 — Finding of the Head of St. John the Baptist Divine Liturgy 9:30am LIVE STREAM
Fri May 27 — Paraklesis to the Theotokos LIVE STREAM
MAY – JUNE
SUN MAY 29 — SUNDAY OF THE BLIND MAN Orthros 8:30am, Divine Liturgy 9:30am LIVE STREAM
Tue May 31 — Paraklesis to the Theotokos LIVE STREAM
Thu Jun 02 — Paraklesis to the Theotokos LIVE STREAM
Wisdom From The Elders
Pray carefully and constantly. Pray in fear and trembling before the greatness of the name of Jesus. St. Ignatius (Brianchaninov), Bishop of the Caucasus and the Black Sea
Unexpected trials are sent by God to teach us to practice the ascetic life; and they lead us to repentance even when we are reluctant. Saint Kosmas Aitolos
You must force yourself to do something good for your enemies, even if it is against your own will. But mainly do not take revenge on them, and be careful not to offend them with an appearance of contempt and humiliation. St. Ambrose of Optina
As the passions are perversions of natural impulses, particu­larly grounded in self-love and the disfigured appetite that seeks sensual pleasure, it is understandable that they have a distinct root. The Fathers identify this root as a singular perversion of will: that of arrogance, of pride. Bishop Irenei Steenberg
The Saviour Himself calls all to learn humility from Him—not fasting, not prayer, not even love for one's neighbor, but humility. Only through humility does a person become as one spirit with the Lord, who humbled Himself to being spat upon, to endure beatings and death on the Cross. Abbot Nikon Vorobiev
Remember in Your Prayers
List has been updated. If you want some names restored, please mention it to Fr. Hans.
Names will remain on the list for three months.
If you would like to keep them on longer please mention it to Fr. Hans. We will keep the names on the list for as long as the person needs prayers.
Names will include the person who requested the prayers and the month the name will be removed.
The permanent list includes friends and members of St. Peter's and others including shut-ins.
Were names dropped that should have remained? Please mention it to Fr. Hans. He will add them back.
Updated March 27 / Resets May 1.
Current Prayer List
Neal (Franklin 7/22)
Johanna (Dimartino 7/22)
Sarah (Tomlinson 7/22)
Natasha (Tomlinson 7/22)
Christine (Brubaker 7/22)
Elena (Brubaker 7/22)
Stella (Brubaker 7/22)
George (Corey 7/22)
Steven (Breitenbach)
Gabrielle (Lowell 5/22)
Andrea, Yelena, newborn baby (Protpapadakis 4/22)
George (Haynes 4/21)
Kayla (Palentine 4/21)
Katherine (Jacobse 3/22)
Basil (Jacobse 3/22)
Linda M. (Dusckas 3/22)
Barbara (Dusckas 3/22)
Fr John (Jacobse 3/22)
Angel (Ghanem 3/22)
John (Duskas 3/22)
Nancy (Coin 3/22)
Nicholas (Ghanem 1/22)
Arielle (Ghanem 1/22)
Georgia (Sarros 1/22)
Kerri (Dusckas 1/21)
Permanent Prayer List
Markisia (Long)
Angela (Long)
Marina (Long)
Eleni (Long)
Raphaella (Long)
Joanne (Haley)
Francine (Anton)
Corwin (Dusckas)
Corgette (Troutman)
Irina (Irina)
Seraphim (Irina)
Lidia (Irina)
Sarina (Ghanem)
Kasiani, Jordan and their unborn child (Chapekis)
Debbie (Breitenbach)
Kathy (Breitenbach)
Hope (Isadore)
John (Long)
Pantelis (Tsikita)
Marisa (Tsikita)
Barbara (Dionysopoulos)
Patricia (Evanoff)
Gabriel (Mankus)
Baby Dani (Repya)
Maria and her newborn baby (Diveris)
Despina (Diversis)b
Fredericos (Diveris)
Sophia (D. Constantine)
Herman (Kerr)
Innocent (Kerr)
Nicholas (Kerr)
Paola (Jacobse)
Gregory (Yankopolos)
Soterios (Ninos)
Pauline (Poulos)
Sergio (Kazakos)
Fran (Hansen)
Nina (Krotov)
Franklin (Pyrrson)
George (Chionis)
Stamatia (Evelyn)
Demetrios (Kuchera)
Theodosios (Palis)
Theodora (Webb)
Robert (Smith)
Robert (Jarvis)
Presbytera Rosy (in Pakistan)
James (Hord)
Vassiliki (Kontinos)
Vassiliki (Morekeas)
Founders, Members, Benefactors and Friends Departed this Life
John (Hansen)
Anatoly (Kurdsjuk)
Thareni (Brooks)
Milan Evanoff
Jean (Sam)
Eleni (Pearson)
Richard (Pearson)
Fr. Stephanos (Shagoury)
Panagiota (Bea Chionis)
Anthony (Mourgis)
Anthony (Mankus)
Constantine (Houpis)
Constantine (Joseph)
Mary (Jarvis)
Panagiota Margarita (Palis)
Maria (Ninos)
John (Katsigianopoulos)
George (Chionis)
Mary (Spiropoulos)
Gregory (Pappas)
Angela (Coran K
Eugene (Rust)
How should we pray for the sick? Remember them daily. Say their names (first names are sufficient) and ask God to bestow mercy and grace on them.
Add or remove names and print this list for easy reference during your prayer time on the St. Peter website.
Sunday Readings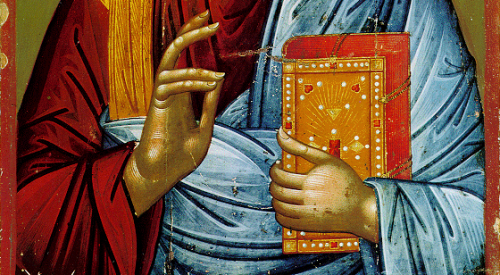 EPISTLE
Sing praises to our God, sing praises.
Clap your hands, all you nations.
The Reading from the Acts of the Apostles. (9:32-42)
In those days, as Peter went here and there among them all, he came down also to the saints that lived at Lydda. There he found a man named Aeneas, who had been bedridden for eight years and was paralyzed. And Peter said to him, "Aeneas, Jesus Christ heals you; rise and make your bed." And immediately he rose. And all the residents of Lydda and Sharon saw him, and they turned to the Lord. Now there was at Joppa a disciple named Tabitha, which means Dorcas. She was full of good works and acts of charity. In those days she fell sick and died; and when they had washed her, they laid her in an upper room. Since Lydda was near Joppa, the disciples, hearing that Peter was there, sent two men to him entreating him, "Please come to us without delay." So Peter rose and went with them. And when he had come, they took him to the upper room. All the widows stood beside him weeping, and showing tunics and other garments, which Dorcas made while she was with them. But Peter put them all outside and knelt down and prayed; then turning to the body he said, "Tabitha, rise." And she opened her eyes, and when she saw Peter she sat up. And he gave her his hand and lifted her up. Then calling the saints and widows he presented her alive. And it became known throughout all Joppa, and many believed in the Lord.
GOSPEL
The Reading from the Holy Gospel according to St. John. (5:1-15)
At that time, Jesus went up to Jerusalem. Now there is in Jerusalem by the Sheep Gate apool, in Hebrew called Bethsaida, which has five porticoes. In these lay a multitude of invalids,blind, lame, paralyzed, waiting for the moving of the water. For an angel of the Lord went downat certain seasons into the pool and troubled the water; whoever stepped in first, after the troublingof the water was healed of whatever disease he had. One man was there, who had been ill for 38years. When Jesus saw him and knew that he had been lying there a long time, He said to him,"Do you want to be healed?" The sick man answered Him, "Sir, I have no man to put me into thepool when the water is troubled, and while I am going another steps down before me." Jesus saidto him, "Rise, take up your pallet, and walk." And at once the man was healed, and he took up hispallet and walked. Now that day was the Sabbath. So the Jews said to the man who was cured, "Itis the Sabbath, it is not lawful for you to carry your pallet." But he answered them, "The man whohealed me said to me, 'Take up your pallet, and walk.'" They asked him, "Who is the man whosaid to you, 'Take up your pallet, and walk'?" Now the man who had been healed did not knowwho it was, for Jesus had withdrawn, as there was a crowd in the place. Afterward, Jesus foundhim in the temple, and said to him, "See, you are well! Sin no more, that nothing worse befallsyou." The man went away and told the Jews that it was Jesus Who had healed him.