Fourth Sunday of Great Lent
St. John of the Ladder
The Divine Liturgy of St. Basil
Martyr Kalliopios of Cilicia; Venerable George, bishop of Mitylene; Repose of Tikhon,
Patriarch of Moscow and Enlightener of North America
St. John of the Ladder (Climacus)
Our venerable and God-bearing Father John Climacus (ca. 579 – 649), also known as John of the Ladder, John Scholasticus, and John Sinaites, was a seventh century monk at St. Catherine's monastery at the base of Mount Sinai.
He came to the monastery and became a novice when he was about 16 years old, and when he died in 649 he was the monastery's abbot. He wrote a number of instructive books, the most famous of which is The Ladder of Divine Ascent. (It is because of this book that John is known as "Climacus," which means "of the ladder".)
It describes how to raise one's soul to God, as if on a ladder. This book is one of the most widely read among Eastern Orthodox Christians, especially during the season of Great Lent which immediately precedes Pascha (Easter), and on the fourth Sunday of Great Lent he is especially commemorated.
Quotes from St. John
Repentance is the renewal of baptism.
Repentance is a contract with God for a second life.
A penitent is a buyer of humility.
Repentance is constant distrust of bodily comfort.
Repentance is self-condemning reflection, and carefree self-care.
Repentance is the daughter of hope and the renunciation of despair.
A penitent is an undisgraced convict.
Repentance is reconciliation with the Lord by the practice of good deeds contrary to the sins.
Repentance is purification of conscience.
Repentance is the voluntary endurance of all afflictions.
A penitent is the inflicter of his own punishments.
Repentance is a mighty persecution of the stomach, and a striking of the soul into vigorous awareness.
Read more on the Orthodoxwiki website.
Fr. Thomas Hopko on "St. John of the Ladder"
Originally broadcast on March 11, 2008 Length: 13:24
It is at this point in our Lenten journey that the Church contemplates the instruction of St. John Climacus and his Ladder of Divine Ascent.
Fr. Tom takes us step by step through this treasure and makes it practical for us non-monastics!
Listen here:
Services This Week
Sun Mar 27 — SUNDAY OF THE HOLY CROSS – Orthros 8:30am Divine Liturgy 9:30am LIVE STREAM
Mon Mar 28 — CANCELLED

Great Compline 6:30pm LIVE STREAM

Mon Mar 28 — Naples/Estero "Man of God" viewing at Coconut Point 6:30pm (Showtime 7:00pm)
Wed Mar 30 — Presanctified Liturgy 6:30pm LIVE STREAM
Fri Apr 01 — Third Stanza Salutations to the Theotokos (Akathist) 6:30pm LIVE STREAM
Stewardship 2022
Stewardship letters have been mailed out. God has blessed St. Peter's. Please fill in your pledge so the work that we have been called to do will continue.
You can also print and download the form on the St. Peter website.
Presanctified Lenten Suppers

Every Wednesday after Presanctified Liturgy on the Wednesdays during Lent, we gather for fellowship over a simple Lenten supper.
Thank you to Marjorie Zimmerman will be organizing the suppers.
Journey to Pascha
Helping Victims of the War in Ukraine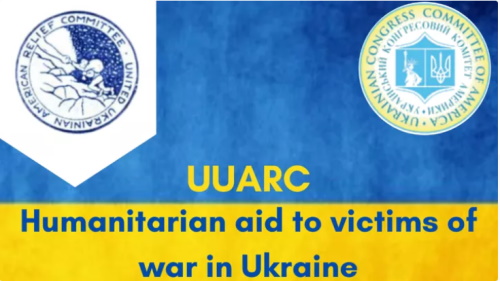 Galyna Seabrooke who has spoken on several occasions on the situation in Ukraine on behalf of our Ukranian parishioners mentioned opportunities to help the victims of the war.
One way to offer humanitarian aid is through a Go Fund Me page. Another is to donate essential items for Ukranian refugees. These items include:
Medications (no liquid or sprays allowed)
Pain killers / Fever Reducer (aspirin, Tylenol, ibuprophen)
Sterile gauzes
Elastic bandage wraps
Elastic bandages
Hydrogel burn bandages
Camouflage clothes
Knee pads
Tactic gloves
Thermal underwear for men
Hats, gloves, socks
No food items please.
A box will be set up in the church for donations.
We pray that war in Ukraine will end quickly.
Sign Up for Palm Sunday Brunch
St. Peter's holds a brunch on Palm Sunday every year. We need to know how many are coming. Please sign up in the Social Hall this Sunday.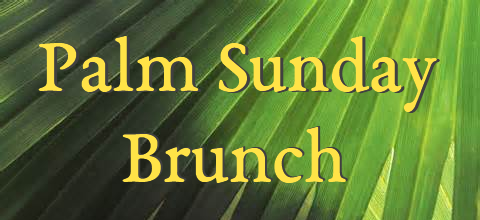 Greek Language School Continues

Classes meet on Thursdays at 3:30pm in the Sunday School room.
Let's Pray the Paraklesis to the Theotokos Daily
Our goal at St. Peter's is to have one person or family pray the Parakelsis to the Theotokos for at least one day of every month. For each day of the month, individuals or even an entire family can sign up to pray the Paraklesis in their homes on the day/s which they select.
Get more information on how to participate from the St. Peter's website.
Cafe of Life: "Do Not Neglect to Share What You Have…"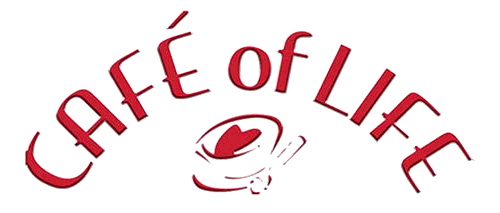 God has given us the greatest sacrifice – His only Son Jesus. In doing so, he left us with a true example of what it means to give to the poor and less fortunate. He asks us to sacrifice as an act of worship before Him and when we obey, He will bless us.
According to The Hebrews 13:16 Do not neglect to do good and to share what you have, for such sacrifices are pleasing to God.
So please be exceptionally generous during this Great Lent and donate for the hungry and homeless in our community.
Thank you, God bless and IC XC NI KA!
Thank You to All Who Helped Make the Women's Retreat a Success!
Many helped make the Women's Retreat a success. Here were some who helped in the kitchen.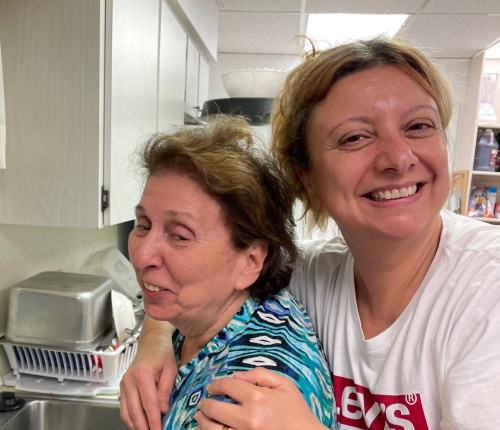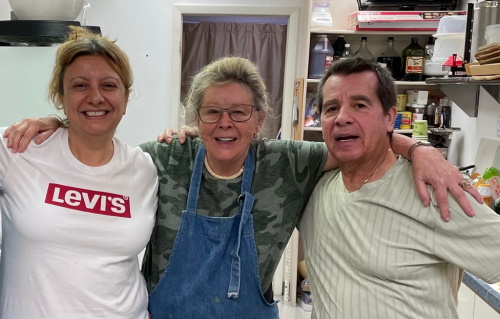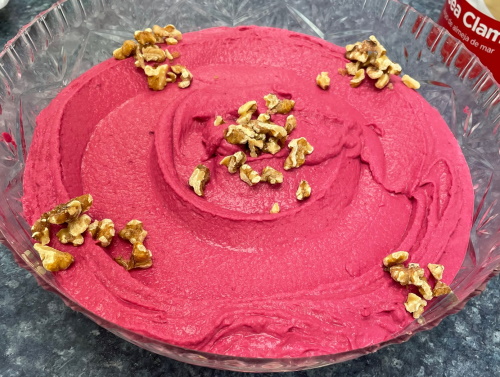 Save the Date! DOMSE Parish Life Conference June 15-18, 2022

Learn more on the DOMSE website.
Pledge & Income Report – February 2022
Donations received in February: $25,767.
Amount of money needed to cover expenses: $37,209.
We are ahead by $13,095.
Thank you to all who paid their 2022 stewardship in advance!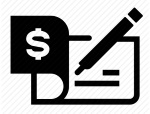 St. Peter Orthodox Church
7470 Hickory Drive
Fort Myers, FL 33967
You can also donate online:
Sign up the the Monthly DOMSE Newsletter on the DOMSE (Diocese of Miami and the Southeast) Website!
Visit the DOMSE Website (scroll to the bottom, fill in the form on the left side) to sign up for "The Light" Newsletter and DOMSE emails.

The Social Hall All Stars are the men and women that make St. Peter's Social Hall happen. Thank you All Stars!
March 6 – March 27
Leon Dephkalion
Marlene Haley
Tom Haley 239-887-0753
Cheryl Morse
Tim Morse
Diana Najjar
Debbie Repya
Elaine Semeretis
Gregory Semeretis
Procedures for Hospitality
Please note: If you would like to bring in your own prepared food, please contact Tom Haley at 239-887-0753 a week before the upcoming Sunday. That way we know not to prepare any food for Sunday.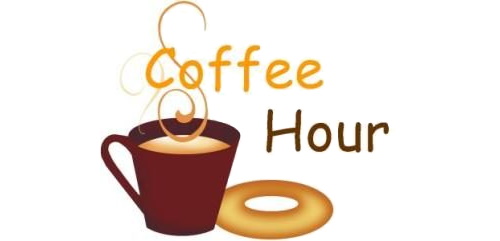 On most Sundays we will serve lighter refreshments like coffee, sweets, hummus, olives, feta, pita and similar items. Please continue bringing these items. Even though we have a range (unlike our former facility), we appreciate items that are "ready to be served."
Please do not donate coffee. We have a space age coffee brewer that we acquired at no cost if we buy our coffee from one supplier. If you bring in coffee, we can't use it.
We cannot continue preparing meals for Memorials, Name Days, Anniversaries, and other celebrations. We don't have the appliances or manpower to do it well. We do, however, have the name of two catering companies that can prepare and deliver the food if you would like to sponsor a celebration. Please call Tom Haley at 239-887-0753 for details and to make arrangements.
If you would like to bring in your own prepared food, please contact Tom Haley at 239-887-0753 a week before the upcoming Sunday. That way we know not to prepare any food for Sunday.
The Safest Way to Come to Church
US 41 is a busy highway and the intersection at Hickory Drive does not have a stop light. We recommend turning on Sanibel Boulevard and following Coconut Road instead.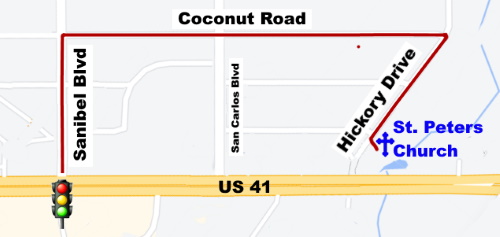 Helping Our Seniors With Parking
With the church growing the parking lot is close to full every Sunday. Younger parishioners, could you park in the grass lot even if spaces are open in the paved area? That way our seniors can park closer to the entrance and avoid the grassy area where it is easier to stumble and fall.
The handicap areas nearest the front door have wider access. If you park in the handicap area but don't need wider access, please avoid the space nearest the front door. These spots are exclusively for those parishioners who need wheelchair access, which for now is one parishioner.
Calendar At A Glance
Calendar also available on the St. Peter website.
MARCH
Sun Mar 27 — SUNDAY OF THE VENERATION OF THE CROSS LIVE STREAM
Mon Mar 28 — Great Compline 6:30pm LIVE STREAM
Wed Mar 30 — Presanctified Liturgy 6:30pm LIVE STREAM
Thu Mar 31 — Greek Language School 3:30pm
Fri Apr 01 — Fourth Stanza Salutations 6:30pm LIVE STREAM
APRIL
Sun Apr 3 — SUNDAY OF ST. JOHN OF THE LADDER LIVE STREAM
Mon Apr 4 — Great Compline 6:30pm LIVE STREAM
Wed Apr 6 — Presanctified Liturgy 6:30pm LIVE STREAM
Thu Apr 7 — Greek Language School 3:30pm
Thu Apr 7 — NOTE DATE CHANGE Complete Salutations/Akathist Hymn 6:30pm LIVE STREAM
Fri Apr 7 – Sat Apr 8 — Fr. Hans Out of Town
Sun Apr 10 — SUNDAY OF ST. MARY OF EGYPT LIVE STREAM
Mon Apr 11 — Great Compline 6:30pm LIVE STREAM
Wed Apr 13 — Presanctified Liturgy 6:30pm LIVE STREAM
Thu Mar 14 — Greek Language School 3:30pm
Fri Apr 15 — Small Compline with Canon of St. Lazarus 6:30pm LIVE STREAM
Sat Apr 16 — Lazarus Saturday Liturgy 9:30am LIVE STREAM


Baptism / Make crosses / Pancake breakfast / Children confessions – Full Schedule TBA
HOLY WEEK
Sun Apr 17 — PALM SUNDAY LIVE STREAM


Brunch in Social Hall following Divine Liturgy




Bridegroom Service 6:30pm LIVE STREAM

Mon Apr 18 — HOLY MONDAY – Bridegroom Service 6:30pm LIVE STREAM
Tue Apr 19 — HOLY TUESDAY – Bridegroom Service 6:30pm LIVE STREAM
Wed Apr 20 — HOLY WEDNESDAY – Holy Unction 6:30pm LIVE STREAM
Thu Apr 21 — HOLY THURSDAY – Liturgy of the Last Supper 9:30am LIVE STREAM


Reading of the Twelve Gospels 6:00pm (note earlier time) LIVE STREAM

Fri Apr 22 — HOLY FRIDAY – Royal Hours 9:00am LIVE STREAM


Decoration of Tomb of Christ 10:30am




Taking Christ Down from the Cross 3:00pm LIVE STREAM




Lamentations 6:30pm LIVE STREAM

Sat Apr 23 — HOLY SATURDAY – First Resurrection Service 9:30am LIVE STREAM


Great and Holy Pascha 10:00pm LIVE STREAM

Sun Apr 24 — Agape Vespers 11:00am LIVE STREAM



Paschal Dinner in Social Hall 1:00pm / Easter egg hunt for children
Wisdom From The Elders
Whoever loves God far more than himself, or rather no longer loves himself but only God, no longer vindicates his own honour; for his sole wish is that the divine righteousness, which has accorded him eternal honour, should alone be held in honour. This he no longer wishes in a half-hearted way, but with the force of an attitude established in him through his deep experience of the love of God. St. Diadochus, bishop of Photike in Epirus
Whatever you do to avenge yourself against a brother who has done you a wrong will prove a stumbling-block to you during prayer. Evagrios the Solitary
Let us seek out, then, the speck of faith that remains through our sin and our blindness. The Lord will make of it a seed capable of planting Eden in the heart. Bishop Irenei Steenberg
Gifts of Grace are given only to those who work for them by constantly guarding their souls. Elder Thaddeus(Strabulovich) of Vitovnica
Nevertheless, the demons' power is no power. They exercise force through deception and wield a sword through a lie. This is why our Holy Fathers instruct us that their defeat is so easy. By the simple sign of the precious Cross, the demons and all their terror can be put to flight. Bishop Irenei Steenberg
Remember in Your Prayers
List has been updated. If you want some names restored, please mention it to Fr. Hans.
Names will remain on the list for three months.
If you would like to keep them on longer please mention it to Fr. Hans. We will keep the names on the list for as long as the person needs prayers.
Names will include the person who requested the prayers and the month the name will be removed.
The permanent list includes friends and members of St. Peter's and others including shut-ins.
Were names dropped that should have remained? Please mention it to Fr. Hans. He will add them back.
Updated March 27 / Resets May 1.
Current Prayer List
Steven (Breitenbach)
Gabrielle (Lowell 5/22)
Andrea, Yelena, newborn baby (Protpapadakis 4/22)
George (Haynes 4/21)
Kayla (Palentine 4/21)
Katherine (Jacobse 3/22)
Daniel, Fr. Deacon (Jacobse 3/22)
Basil (Jacobse 3/22)
Linda M. (Dusckas 3/22)
Barbara (Dusckas 3/22)
Fr John (Jacobse 3/22)
Angel (Ghanem 3/22)
John (Duskas 3/22)
Nancy (Coin 3/22)
Nicholas (Ghanem 1/22)
Arielle (Ghanem 1/22)
Georgia (Sarros 1/22)
Kerri (Dusckas 1/21)
Permanent Prayer List
Corwin (Dusckas)
Corgette (Troutman)
Irina (Irina)
Seraphim (Irina)
Lidia (Irina)
Sarina (Ghanem)
Kasiani, Jordan and their unborn child (Chapekis)
Debbie (Breitenbach)
Kathy (Breitenbach)
Hope (Isadore)
John (Long)
Pantelis (Tsikita)
Marisa (Tsikita)
Barbara (Dionysopoulos)
Patricia (Evanoff)
Gabriel (Mankus)
Baby Dani (Repya)
Maria and her newborn baby (Diveris)
Despina (Diversis)b
Fredericos (Diveris)
Sophia (D. Constantine)
Herman (Kerr)
Innocent (Kerr)
Nicholas (Kerr)
Paola (Jacobse)
Gregory (Yankopolos)
Soterios (Ninos)
Pauline (Poulos)
Sergio (Kazakos)
Fran (Hansen)
Nina (Krotov)
Franklin (Pyrrson)
George (Chionis)
Stamatia (Evelyn)
Demetrios (Kuchera)
Theodosios (Palis)
Theodora (Webb)
Robert (Smith)
Robert (Jarvis)
Presbytera Rosy (in Pakistan)
James (Hord)
Vassiliki (Kontinos)
Vassiliki (Morekeas)
Founders, Members, Benefactors and Friends Departed this Life
John (Hansen)
Anatoly (Kurdsjuk)
Thareni (Brooks)
Milan Evanoff
Jean (Sam)
Eleni (Pearson)
Richard (Pearson)
Fr. Stephanos (Shagoury)
Panagiota (Bea Chionis)
Anthony (Mourgis)
Anthony (Mankus)
Constantine (Houpis)
Constantine (Joseph)
Mary (Jarvis)
Panagiota Margarita (Palis)
Maria (Ninos)
John (Katsigianopoulos)
George (Chionis)
Mary (Spiropoulos)
Gregory (Pappas)
Angela (Coran K
Eugene (Rust)
Lev
Lindsay (Semeretis)
Mary Lou
How should we pray for the sick? Remember them daily. Say their names (first names are sufficient) and ask God to bestow mercy and grace on them.
Add or remove names and print this list for easy reference during your prayer time on the St. Peter website.
Sunday Readings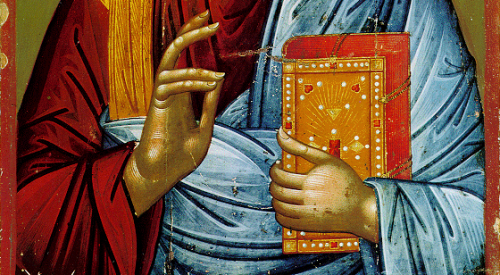 EPISTLE
The Lord will give strength to His people.
Bring unto the Lord, ye sons of God, bring unto the Lord glory and honor.
The Reading from the Epistle of St. Paul to the Hebrews. (6:13-20)
Brethren, when God made a promise to Abraham, since He could swear by no one greater, He swore by Himself, saying, "Surely blessing I will bless thee, and multiplying I will multiply thee." And thus, having patiently endured, he obtained the promise. For people indeed swear by what is greater, and in every dispute of theirs the oath is final for confirmation. So when God, being minded to show more abundantly to the heirs of the promise the immutability of His counsel, He interposed it with an oath, that by two immutable things—in which it is impossible for God to lie—we might have a strong consolation, we, who have fled for refuge to lay hold of the hope that is set before us; a hope, which we have as an anchor of the soul, both sure and steadfast, and entering into "that which is within the veil," where Jesus entered as a Forerunner on our behalf, having become a High Priest "forever according to the order of Melchizedek."
GOSPEL
For the Third Sunday of Great Lent
The Reading from the Holy Gospel according to St. Mark. (8:34-9:1)
The Lord said, 'If any man would come after Me, let him deny himself and take up his cross and follow Me. For whoever would save his life will lose it; and whoever loses his life for My sake and the gospel's will save it. For what does it profit a man to gain the whole world and forfeit his soul? For what can a man give in return for his soul? For whoever is ashamed of Me and My words in this adulterous and sinful generation, of him will the Son of man also be ashamed, when He comes in the glory of His Father with the holy angels." And Jesus said to them, "Truly, I say to you, there are some standing here who will not taste death before they see the kingdom of God come with power.'