Sunday of the Last Judgment (Meat Fare)
Apostles Archippos, Philemon and Apphias of the Seventy
The Last Judgment
The parable of the Last Judgment is about Christian love. Not all of us are called to work for "humanity," yet each one of us has received the gift and the grace of Christ's love.
We know that all persons ultimately need this personal love—the recognition in them of their unique soul in which the beauty of the whole creation is reflected in a unique way.
We also know that people are in prison and are sick and thirsty and hungry because that personal love has been denied them.
And, finally, we know that however narrow and limited the framework of our personal existence, each one of us has been made responsible for a tiny part of the Kingdom of God, made responsible by that very gift of Christ's love. Thus, on whether or not we have accepted this responsibility, on whether we have loved or refused to love, shall we be judged.
Read more on the Greek Orthodox website.
Services This Week
SUN Feb 12 — SUNDAY OF THE PRODIGAL SON Orthros 8:30am, Divine Liturgy 9:30am LIVE STREAM
Thu Feb 16 — Divine Liturgy / St. Nicholas Academy 9:30am LIVE STREAM
Fri Feb 17 — St. Theodore of Tyre 9:30am LIVE STREAM
Help Needed for Homebound Parishioner
Barbara Dusckas is recovering from hip surgery and asking for visitors while she is recovering. She needs some help with rides to physical therapy and food and light housekeeping.
Her number is 239-220-7383.
Cathechumen Classes Continue This Sunday February 12, 2023 and Will Be Extended for Two Weeks
We will meet after Social Hall in the Church. Classes will also continue for two weeks beyond the schedule.
Lenten Women's Retreat On Saturday March 4 at 9:00am — "The Prayer of Ephrem
What the prayer means, when and how to pray the prayer, how it ties into our personal sanctification during Lent.
More details coming soon!
Leaving a Legacy – Remembering St. Peter's in Our Estate Planning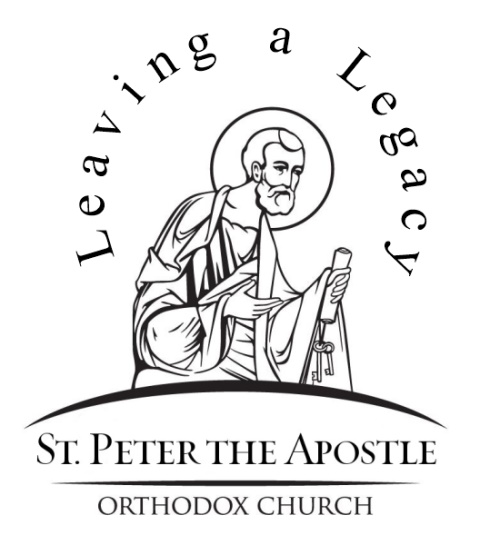 The growth and success of St. Peter's is certainly inspiring. Through it we see the benevolent work of our Lord and Savior Jesus Christ and the commitment, generosity, and fortitude of our members and friends who worked and contributed to the growth of our parish. St. Paul says that we are to become "co-laborers with Christ" and our support of St. Peter's is one way that happens.
That work can continue long after our work on this earth is completed. Through planned giving today, we can leave a legacy that helps ensure the good work of St. Peter's in the future.
For more information including an informational packet that answers many questions please see Fr. Hans.

Let's Pray the Paraklesis to the Theotokos Daily
Our goal at St. Peter's is to have one person or family pray the Parakelsis to the Theotokos for at least one day of every month. For each day of the month, individuals or even an entire family can sign up to pray the Paraklesis in their homes on the day/s which they select.
Get more information on how to participate from the St. Peter's website.
Cafe of Life – Defend the RIghts of the Poor and Needy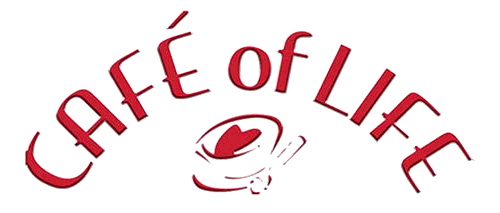 Most men and women lead lives of quiet desperation and "What if" scenarios. They make themselves slaves to their external realities.
FEAR and their lack of faith in Jesus Christ drive them to hopelessness.
According to the Scriptures (Proverbs 31:9: Open your mouth, judge righteously, defend the rights of the poor and needy. Thus, it is our duty as Orthodox Christians to guide and help them.
So please reach deep into your pockets and give generously to those impoverished. Any amount is appreciated.
Thank you and IC XC NI KA!

Sign up the the Monthly DOMSE Newsletter on the DOMSE (Diocese of Miami and the Southeast) Website!
Visit the DOMSE Website (scroll to the bottom, fill in the form on the left side) to sign up for "The Light" Newsletter and DOMSE emails.

ST. PETER'S GREETERS
FEBRUARY 2023
Feb 05 George Tsikitas Doug and Tina Kucera
Feb 12 Joe and Deb Repya, George Tsikitas
Feb 19 George Tsikitas, Joe Repya
Feb 26 Doug and Tina Kucera, Tom and Marlene Haley
MARCH 2023
Mar 05 Will Schwarz, Nader Sahawneh
Mar 12 Al Joseph, Joe and Deb Repya
Mar 19 Barb and Costa Dionysopoulos, * Need Additional Volunteer
Mar 26 Will Schwarz, * Need Additional Volunteer
We have a few Sunday's in March with only one person or couple that we need to fill. If anyone else would like to volunteer, please call Joe Repya 612-270-4443.
SOCIAL HALL ALL STARS

FEBRUARY
MARGIE ZIMMERMAN
Leon Dephkalion
Glow Franklin
Moriah Peterson
Barbara Sasen
Will Schwarz
Anna Tsikitas
The Social Hall All Stars are the men and women that make St. Peter's Social Hall happen. Thank you All Stars!

Calendar also available on the St. Peter website.
FEBRUARY
SUN Feb 12 — SUNDAY OF THE PRODIGAL SON Orthros 8:30am, Divine Liturgy 9:30am LIVE STREAM
Thu Feb 16 — Divine Liturgy / St. Nicholas Academy 9:30am LIVE STREAM
Fri Feb 17 — St. Theodore of Tyre 9:30am LIVE STREAM
SUN Feb 19 — SUNDAY OF THE LAST JUDGMENT Orthros 8:30am, Divine Liturgy 9:30am LIVE STREAM
Thu Feb 23 — Divine Liturgy / St. Nicholas Academy 9:30am LIVE STREAM
Fri Feb 24 — Men of St. Paisios 7:00pm Social Hall
Sat Feb 25 — Divine Liturgy Saturday of the Souls 9:30am LIVE STREAM
FEBRUARY-MARCH
SUN Feb 26 — SUNDAY OF FORGIVENESS Orthros 8:30am, Divine Liturgy 9:30am LIVE STREAM
SUN Feb 26 — Forgiveness Vespers 12:30pm
Mon Feb 27 — LENT BEGINS / CLEAN MONDAY
Mon Feb 27 — Great Compline with Canon of St. Andrew 6:30pm LIVE STREAM
Tue Feb 28 — Great Compline with Canon of St. Andrew 6:30pm LIVE STREAM
Wed Mar 01 — Presanctified Liturgy 6:30pm LIVE STREAM
Thu Mar 02 — Great Compline with Canon of St. Andrew 6:30pm LIVE STREAM
Fri Mar 03 — Salutations First Stanza 6:30pm 6:30pm LIVE STREAM
Fri Mar 03 — Men of St. Paisios 7:30pm Social Hall

So far you have only read and heard about spiritual warfare, about tears and suffering of heart. God is allowing – you to discover from experience just where it is you stand. Will you be able to persevere and bear hardships without murmuring but thinking of the Lord, or will you begin com­plaining and then— what is worse— sink into despondency? Abbot Nikon Vorobiev
"Repent"—that is, lay aside your pride, acknowledge yourself as a sinner, and hasten to God not with a feeling of self-satisfied superiority, but with the feeling of your spiritual poverty, your nothingness, your indecency, and pray to God for the forgiveness of your sins and for mercy. Archbishop Averky (Taushev)
This is a great day, it is better than all the other days of my life, for today my soul departs from bodily suffering and goes to rest in its heavenly habitation. Today my body will find respite from its many labors and illnesses. Today the light of my rest will receive me. St Mark of Thrace
A spoiled child lies smarting for a long time when it has fallen. It seeks sympathy and comforting caresses. Do not fuss over yourself, no matter how it hurts. Get up again and resume the battle. He who fights gets wounded. Only angels never fall. Tito Colliander
The Holy Fathers call "consent" the willing acceptance of a thought that has entered the soul or of an object that it has imagined. Archbishop Averky (Taushev)

Names will remain on the list for three months.
If you would like to keep them on longer please mention it to Fr. Hans. We will keep the names on the list for as long as the person needs prayers.
Names will include the person who requested the prayers and the month the name will be removed.
The permanent list includes friends and members of St. Peter's and others including shut-ins.
Were names dropped that should have remained? Please mention it to Fr. Hans. He will add them back.
Current Prayer List
George (3/23 Chapekis)
Penelope (3/23 Chapekis)
Theodora (3/23)
Victor (3/23)
Barbara (Dusckas 3/23)
James (Dusckas 3/23)
Les (3/23
Lynn (Hurely 1/23)
Irene and unborn baby (Tsikitas 1/23)
Linda (Pappas 1/23)
Ekaterina (Chapekis 1/23)
Mikaela and unborn baby (Irena 1/23)
Lee (Hurley 1/23)
Emmanuel (Kalousdis 1/23)
Katherine (Dusckas 1/23)
Vassiliki (Diveris 1/23)
Zena Touma (Contorelli 1/23
Lamia Touma (Contorelli 1/23
Matthew (Contorelli 1/23
Emmanuel (Kaloudis 1/23)
Nicholas
Marlene (Tewis 12/22)
Tina (Johnson 12/22)
Nicholas (De Lorenzo 12/22)
Priest Anthony (Karbo 11/22)
Archpriest Dionysius (Valentine 9/12)
Anthony Presbyter (Kerr 10/22)
Angel (Ghanem 10/22)
Edgar (Chapekis 9/22)
Evthriki (Jacobse 9/22)
Christos (Johnson 8/22)
Jon Paul (Andrew 8/22)
William (Brubaker 8/22)
Peter (Tewis 8/22)
The People of Ukraine and People of Russia and all those who are suffering in the war
Permanent Prayer List
Katheryn (Tolkkinen)
Markisia (Long)
Angela (Long)
Marina (Long)
Eleni (Long)
Raphaella (Long)
Joanne (Haley)
Francine (Anton)
Corwin (Dusckas)
Corgette (Troutman)
Irina (Irina)
Seraphim (Irina)
Lidia (Irina)
Sarina (Ghanem)
Debbie (Breitenbach)
Kathy (Breitenbach)
Hope (Isadore)
John (Long)
Pantelis (Tsikita)
Marisa (Tsikita)
Barbara (Dionysopoulos)
Patricia (Evanoff)
Gabriel (Mankus)
Baby Dani (Repya)
Despina (Diversis)
Fredericos (Diveris)
Makrina and her unborn baby (Kerr)
Herman (Kerr)
Innocent (Kerr)
Nicholas (Kerr)
Paola (Jacobse)
Gregory (Yankopolos)
Soterios (Ninos)
Pauline (Poulos)
Sergio (Kazakos)
Fran (Hansen)
Nina (Krotov)
Franklin (Pyrrson)
Demetrios (Kuchera)
Theodosios (Palis)
Theodora (Webb)
Robert (Smith)
Presbytera Rosy (in Pakistan)
James (Hord)
Vassiliki (Kontinos)
Vassiliki (Morekeas)
Vassilike (Hord)
Founders, Members, Benefactors and Friends Departed this Life
John (Hansen)
Anatoly (Kurdsjuk)
Thareni (Brooks)
Milan Evanoff
Jean (Sam)
Eleni (Pearson)
Richard (Pearson)
Fr. Stephanos (Shagoury)
Panagiota (Bea Chionis)
Anthony (Mourgis)
Anthony (Mankus)
Constantine (Houpis)
Constantine (Joseph)
Mary (Jarvis)
Panagiota Margarita (Palis)
Maria (Ninos)
John (Katsigianopoulos)
George (Chionis)
Mary (Spiropoulos)
Gregory (Pappas)
Angela (Coran K
Eugene (Rust)
Robert (Jarvis)
George (Corey)
How should we pray for the sick? Remember them daily. Say their names (first names are sufficient) and ask God to bestow mercy and grace on them.
Add or remove names and print this list for easy reference during your prayer time on the St. Peter website.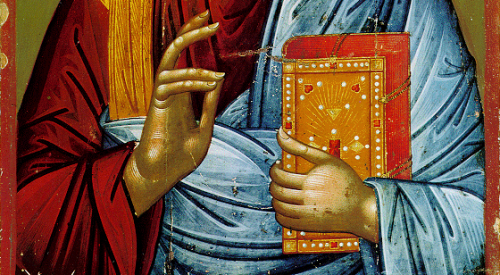 EPISTLE
For Sunday of the Last Judgment
The Lord is my strength and my praise.
The Lord chastising hath chastised me, but He hath not delivered me over to death.
The Reading from the First Epistle of St. Paul to the Corinthians. (8:8-9:2)
Brethren, food will not commend us to God. We are no worse off if we do not eat, and no better off if we do. Only take care, lest this liberty of yours somehow become a stumbling block to the weak. For if any one sees you—a man of knowledge—at table in an idol's temple, might he not be encouraged, if his conscience is weak, to eat food offered to idols? And so by your knowledge this weak man is destroyed, the brother for whom Christ died. Thus, sinning against your brethren and wounding their conscience when it is weak, you sin against Christ. Therefore, if food is a cause of my brother's falling, I will never eat meat, lest I cause my brother to fall. Am I not free? Am I not an apostle? Have I not seen Jesus our Lord? Are not you my workmanship in the Lord? If to others I am not an apostle, at least I am to you; for you are the seal of my apostleship in the Lord.
GOSPEL
For Sunday of the Last Judgment
The Reading from the Holy Gospel according to St. Matthew. (25:31-46)
The Lord said, "When the Son of man comes in His glory, and all the angels with Him, then He will sit on His glorious throne. Before Him will be gathered all the nations, and He will separate them one from another as a shepherd separates the sheep from the goats, and He will place the sheep at His right hand, but the goats at the left.

Then the King will say to those at His right hand, 'Come, O blessed of my Father, inherit the kingdom prepared for you from the foundation of the world; for I was hungry and you gave Me food, I was thirsty and you gave Me drink, I was a stranger and you welcomed Me, I was naked and you clothed Me, I was sick and you visited Me, I was in prison and you came to Me.'

Then the righteous will answer Him, 'Lord, when did we see Thee hungry and feed Thee, or thirsty and give Thee drink? And when did we see Thee a stranger and welcome Thee, or naked and clothe Thee? And when did we see Thee sick or in prison and visit Thee?'

And the King will answer them, 'Truly, I say to you, as you did it to one of the least of these My brethren, you did it to Me.'

Then He will say to those at his left hand, 'Depart from Me, you cursed, into the eternal fire prepared for the devil and his angels; for I was hungry and you gave Me no food, I was thirsty and you gave Me no drink, I was a stranger and you did not welcome Me, naked and you did not clothe Me, sick and in prison and you did not visit Me.'

Then they also will answer, 'Lord, when did we see Thee hungry or thirsty or a stranger or naked or sick or in prison, and did not minister to Thee?' Then He will answer them, 'Truly, I say to you, as you did it not to one of the least of these, you did it not to Me.' And they will go away into eternal punishment, but the righteous into eternal life."