Sunday before the Nativity of Christ (The Genealogy)
Martyrs Boniface and Aglaïs of Rome; Boniface the Merciful, bishop of Ferentino in Tuscany;
Martyrs Eutychios and Thessalonica and their companions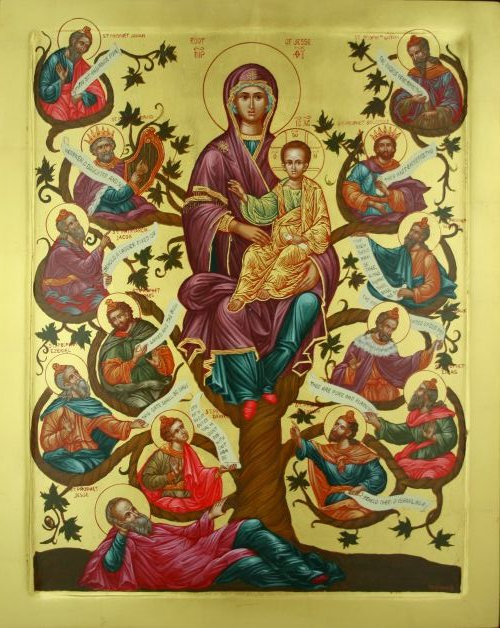 The Geneology of Christ according to St. Luke
The Geneology of Christ
The genealogies in the gospels of Saints Matthew and Luke are made to and from Joseph. This is not to give the impression that Jesus came from Joseph's seed. Both gospels are absolutely clear on this point. Jesus is born from the Virgin Mary by the power of the Holy Spirit. The point is rather that Joseph is Jesus' father according to the law, and it is from the father that one's lawful descent is to be traced. Jesus' legal father is "Joseph, son of David," the legal husband of Mary (Mt 1:20).
One other important point is made in listing the human generations which led to the birth of Jesus. This is the fact that God is faithful to His promises even though His chosen people are often not faithful. Among the people from whom Jesus came are both sinners and heathens. In a word, Jesus comes not only from the righteous and holy, but from the wicked and sinful. And He comes not only from Jews, but from Gentiles. The names of the four women specifically mentioned in St. Matthew's list— Tamar, Rahab, Ruth, and the wife of Uriah (Bathsheba)— were noted, not to say notorious, Gentiles, including one of David's own wives, the mother of Solomon. The point to be seen here is one beautifully made in an early Christian hymn quoted in the Bible in the second letter to Timothy:
If we have died with Him, we shall also live with Him;
If we endure, we shall also reign with Him;
If we deny Him, He also will deny us;
If we are faithless, He remains faithful— for He cannot deny Himself. (2 Tim 2:11-13)
This is the wonderful witness of the genealogies of Jesus: If we are faithless, the Lord God remains faithful— for he cannot deny Himself!
Source: Antiochian Archdiocese Website.
Services This Week
Sun Dec 12 — SUNDAY DIVINE LITURGY – Orthros 8:30am Divine Liturgy 9:30am LIVE STREAM
Wed Dec 15 — Divine Liturgy St. Eleutherios 9:30am LIVE STREAM
Fri Dec 17 — Paraklesis to the Theotokos 9:30am LIVE STREAM
Services Next Week
Sun Dec 19 — SUNDAY DIVINE LITURGY – Orthros 8:30am Divine Liturgy 9:30am LIVE STREAM
Mon Dec 20 — St. Ignatios of Antioch 9:30am LIVE STREAM
Fri Dec 24 — Royal Hours NOTE EARLIER TIME 9:00am LIVE STREAM
Fri Dec 24 — Nativity of Our Lord and Savior Jesus Christ Divine Liturgy 6:00pm LIVE STREAM
Please note: The Christmas Eve Liturgy will begin at 6:00pm.
Next Year Christmas Services Will Change
Metropolitan Joseph has been instructing the clergy to follow the Liturgical schedule more closely than we have in years past. Allowances were made for churches with established patterns so as not to make the changes abruptly. It's time however to move closer to established Orthodox practice.
This will be the last year that we hold St. John Chrysostom Christmas Liturgy in the early evening of Christmas Eve. The St. John Chrysostom Liturgy is just like the Sunday Liturgy. Instead we will hold the Vesperal Divine Liturgy of St. Basil around sunset on Christmas Eve (6:00pm), and the Divine Liturgy of St. John Chrysostom on Christmas Day (9:30am). The other option is to hold one Liturgy after 10:00pm on Christmas Eve but this is a burden on our seniors so we will take the first option instead. Parishioners can come to one service or both.
St. Eleftherios Divine Liturgy, Wednesday December 15, 2021 at 9:30am
Paraklesis to the Theotokos, Friday, December 17, 2021 at 9:30am
Nativity Fast Continues
November 15 is the beginning of the Nativity Fast, one of the four Canonical Fasting Seasons in the Church year. This is a joyous fast in anticipation of the Nativity of Christ.
In the weeks between now and December 25, Orthodox Christians prepare themselves to celebrate the birth in the flesh of our Lord Jesus Christ. As we begin the fast, we encourage both believing Orthodox and inquirers to review the reflections and resources in the special Nativity section on the Antiochian Archdiocese website.
For additional general resources on the Orthodox Christian tradition of feasting and fasting, visit the Feasts and Fasts section of Discover Orthodox Christianity.
Calling All Teens!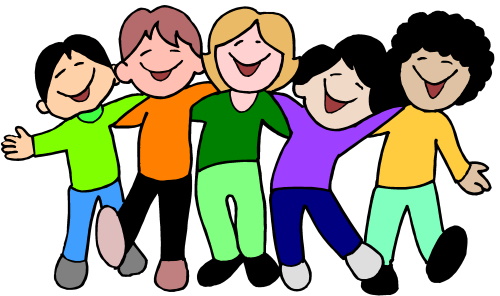 Fr. Hans needs your name and email address (or your parent's address) so you can receive SOYO (Society of Orthodox Youth Organization) materials. Maybe we can begin a SOYO group at St. Peter's too.
Learn more about Teen SOYO on the DOMSE website.
Remember Cafe of Life This Christmas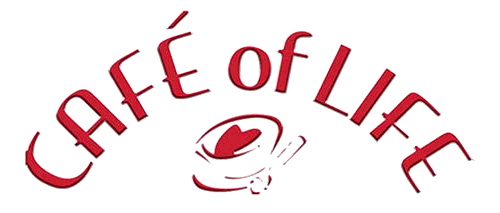 As Orthodox Christians, we know not only that we are made in the likeness and image of God, but that we are to live and act in ways that show we are His icons. We copy our Lord and Savior in an attempt to become like Him. When He comforts the down-trodden, we comfort the down-trodden. When He feeds the poor, we feed the poor. At this Season when we celebrate the job of having been given the life-changing gift of His birth, we pass it on and give to others…those we love dearly and those we do not even know…always to make them aware that they are loved and cared for.
One of the small ways we can do this job He has given us is to support the Cafe of Life. You give the money and we make the sandwiche — hundreds of them — and we deliver them in person where we sandwich-makers get the delight of seeing how His energy, working through us, provides comfort and sustenance to all the people standing around in line waiting for something to eat. Some are very young and some very old; some are clean and some are not quite so clean; some speak English and some probably don't. They come in all colors and each one is different from the person next to them but the one thing they have in common is that they are all are down on their luck and very much loved by God.
God bless and IC XC NI KA!
Toys for Tots Drive Has Ended
Thank you to all who contributed!
Christmas Season Toiletry Supplies Drive for NAMI Has Ended
Thank you to all who contributed!
Could You Support a Special Project?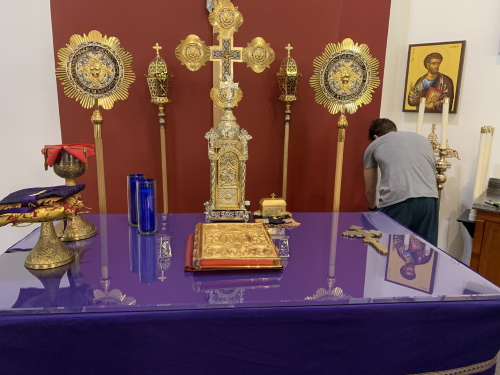 Some parishioners have requested a needs list they could contribute to. Below are the special projects we still need to get done. If you can help please mention it to Fr. Hans, Jack Long, or John Simon.
Replace Church computer
$1,500 Donated.
Replace Flat roof on Church
$30,000. Donated.
Replace windows in the Sunday School rooms
$8000.
Upgrade Church sound system
$1700.00 Donated.
Seal coat and restripe parking Lot
$6,300.
Upgrade Church Electrical System
$3600 Donated.

Pledge & Income Report – October 2021
Donations received in October: $22,884.
Amount of money needed to cover expenses: $22,760.
We are ahead by $124.
These numbers reflect the operating costs of the the Hickory Drive property.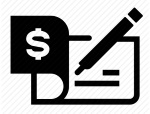 St. Peter Orthodox Church
7470 Hickory Drive
Fort Myers, FL 33967
You can also donate online:
Sign up the the Monthly DOMSE Newsletter on the DOMSE (Diocese of Miami and the Southeast) Website!
Visit the DOMSE Website (scroll to the bottom, fill in the form on the left side) to sign up for "The Light" Newsletter and DOMSE emails.

The Social Hall All Stars are the men and women that make St. Peter's Social Hall happen. Thank you All Stars!
December 5 – December 26
Marlene Haley
Tom Haley
Cheryl Morse
Elaine Semeretis
Gregory Semeretis
Tim Morse
Anna Tsikitas
Procedures for Hospitality
Please note: If you would like to bring in your own prepared food, please contact Tom Haley at 239-887-0753 a week before the upcoming Sunday. That way we know not to prepare any food for Sunday.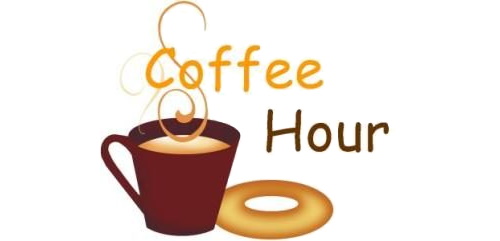 On most Sundays we will serve lighter refreshments like coffee, sweets, hummus, olives, feta, pita and similar items. Please continue bringing these items. Even though we have a range (unlike our former facility), we appreciate items that are "ready to be served."
Please do not donate coffee. We have a space age coffee brewer that we acquired at no cost if we buy our coffee from one supplier. If you bring in coffee, we can't use it.
We cannot continue preparing meals for Memorials, Name Days, Anniversaries, and other celebrations. We don't have the appliances or manpower to do it well. We do, however, have the name of two catering companies that can prepare and deliver the food if you would like to sponsor a celebration. Please call Tom Haley at 239-887-0753 for details and to make arrangements.
If you would like to bring in your own prepared food, please contact Tom Haley at 239-887-0753 a week before the upcoming Sunday. That way we know not to prepare any food for Sunday.
The Safest Way to Come to Church
US 41 is a busy highway and the intersection at Hickory Drive does not have a stop light. We recommend turning on Sanibel Boulevard and following Coconut Road instead.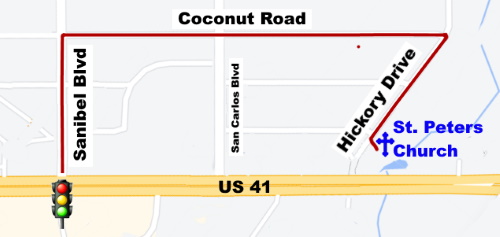 Calendar At A Glance
Calendar also available on the St. Peter website.
NOVEMBER – DECEMBER 24
Nativity Fast Begins November 15 through December 24, 2022
DECEMBER 5 – JANUARY 1
Sun Dec 12 — SUNDAY DIVINE LITURGY – Orthros 8:30am Divine Liturgy 9:30am LIVE STREAM
Wed Dec 15 — Divine Liturgy St. Eleutherios 9:30am LIVE STREAM
Fri Dec 17 — Paraklesis to the Theotokos 9:30am LIVE STREAM
Sun Dec 19 — SUNDAY DIVINE LITURGY – Orthros 8:30am Divine Liturgy 9:30am LIVE STREAM
Mon Dec 20 — St. Ignatios of Antioch 9:30am LIVE STREAM
Fri Dec 24 — Royal Hours NOTE EARLIER TIME 9:00am LIVE STREAM
Fri Dec 24 — Nativity of Our Lord and Savior Jesus Christ Divine Liturgy 6:00pm LIVE STREAM
Sun Dec 26 — SUNDAY DIVINE LITURGY – Orthros 8:30am Divine Liturgy 9:30am LIVE STREAM
Mon Dec 27 — St. Stephen the Proto-Martyr 9:30am LIVE STREAM
Thu Dec 29 — The Holy Innocents Divine Liturgy 9:30am LIVE STREAM
Sat Jan 01 — Circumcision of Christ / St. Basil Divine Liturgy Divine Liturgy 9:30am LIVE STREAM
Wisdom From The Elders
A passion that has already been firmly established in the heart and made a kind of second nature in man is very hard to battle. To root it out and conquer it without God's grace-filled help is completely impossible. Therefore, it is necessary to keep vigilant, to attentively watch one's own heart, and not allow any passions to take root therein. Archbishop Averky (Taushev)
Let us avoid overeating and even satisfaction. St. Ignatius (Brianchaninov), Bishop of the Caucasus and the Black Sea
"The kingdom of heaven is called spiritual contemplation, for this is what it is," says St. Isaac. "It is not found through the activity of thought, but can be tasted by grace. Until a man cleanses himself he is in no state even to hear of the Kingdom, for no one can acquire it through teaching," only through purity of heart. God gives pure thoughts to those who live pure lives. Venerable Isaac the Syrian, bishop of Nineveh
"If you are a layperson, live among laypeople and do their works…" This should be understood like this: Every form of Christian life has its own virtues and occupations. The works of those whose manner of life differs from ours are inaccessible to us. For example, a mother with nursing infants cannot go to church every day to all the services or read long prayers at home. Doing so would only cause confusion, and even sin, if for example while the mother is gone the child is left to itself and injures itself or makes mischief as it grows. St. Nikon of Optina
And so we should not leave to arbitrary decision the development of the child's body, but must keep it under a strict discipline from the very beginning, until later it may be given into the hands of the child himself as an organ already adapted to Christian life and not hostile to it. St. Theophan the Recluse, bishop of Tambov
Remember in Your Prayers
List has been updated. If you want some names restored, please mention it to Fr. Hans.
Names will remain on the list for two months.
If you would like to keep them on longer please mention it to Fr. Hans. We will keep the names on the list for as long as the person needs prayers.
Names will include the person who requested the prayers and the month the name will be removed.
The permanent list includes friends and members of St. Peter's and others including shut-ins.
Were names dropped that should have remained? Please mention it to Fr. Hans. He will add them back.
Updated November 18 / Resets January 1.
Current Prayer List
Nicholas (Ghanem 1/22)
Arielle (Ghanem 1/22)
Georgia (Sarros 1/22)
Kerri (Dusckas 1/21)
Aggie (Dusckas 12/21)
Fr. Thomas (Forderhase 12/21)
Emily (Forderhase 12/21)
Sean (Breitenbach 12/21)
David (Zafiris 12/21)
Robin (Zafiris 12/21)
Dana (Zafiris 12/21)
Mackenzie (Zafiris 12/21)
Harry (Zafiris 12/21)
Bettina (Zafiris 12/21)
Harry James (Zafiris 12/21)
Anastasia (Protopapadakis 12/21)
Barbara (Dusckas 11/21)
Dave (Dusckas 11/21)
Elizabeth (Wolfe 11/21)
Catherine (Breitenbach 11/21)
Permanent Prayer List
Sarina (Ghanem)
Kasiani, Jordan and their unborn child (Chapekis)
Debbie (Breitenbach)
Kathy (Breitenbach)
Hope (Isadore)
John (Long)
Pantelis (Tsikita)
Marisa (Tsikita)
Barbara (Dionysopoulos)
Patricia (Evanoff)
Gabriel (Mankus)
Baby Dani (Repya)
Maria and her newborn baby (Diveris)
Despina (Diversis)b
Fredericos (Diveris)
Sophia (D. Constantine)
Herman (Kerr)
Innocent (Kerr)
Nicholas (Kerr)
Paola (Jacobse)
Gregory (Yankopolos)
Soterios (Ninos)
Pauline (Poulos)
Sergio (Kazakos)
Rae (Semeretis)
Fran (Hansen)
Nina (Krotov)
Franklin (Pyrrson)
George (Chionis)
Stamatia (Evelyn)
Demetrios (Kuchera)
Theodosios (Palis)
Theodora (Webb)
Helen (Rogers)
Robert (Smith)
Robert (Jarvis)
Presbytera Rosy (in Pakistan)
James (Hord)
Vassiliki (Kontinos)
Vassiliki (Morekeas)
Founders, Members, and Benefactors Departed this Life
John (Hansen)
Anatoly (Kurdsjuk)
Thareni (Brooks)
Milan Evanoff
Jean (Sam)
Eleni (Pearson)
Richard (Pearson)
Fr. Stephanos (Shagoury)
Panagiota (Bea Chionis)
Anthony (Mourgis)
Anthony (Mankus)
Constantine (Houpis)
Constantine (Joseph)
Mary (Jarvis)
Panagiota Margarita (Palis)
Maria (Ninos)
John (Katsigianopoulos)
George (Chionis)
Mary (Spiropoulos)
Gregory (Pappas)
Angela (Coran K)
How should we pray for the sick? Remember them daily. Say their names (first names are sufficient) and ask God to bestow mercy and grace on them.
Add or remove names and print this list for easy reference during your prayer time on the St. Peter website.
Sunday Readings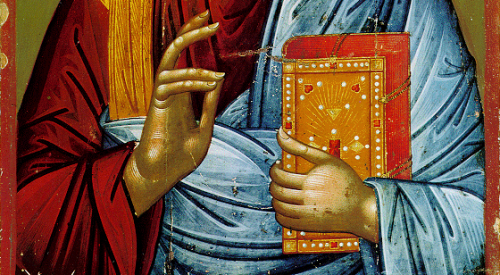 EPISTLE
For the Sunday before the Nativity
Blessed are Thou, O Lord, the God of our fathers.
For Thou art just in all that Thou hast done to us.
The Reading from the Epistle of St. Paul to the Hebrews. (11:9-10, 32-40)
Brethren, by faith Abraham sojourned in the land of promise, as in a foreign land, living in tents with Isaac and Jacob, heirs with him of the same promise. For he looked forward to the city which has foundations, whose builder and maker is God. And what more shall I say? For time would fail me to tell of Gideon, Barak, Samson, Jephthah, of David and Samuel and the prophets who through faith conquered kingdoms, enforced justice, received promises, stopped the mouths of lions, quenched raging fire, escaped the edge of the sword, won strength out of weakness, became mighty in war, and put foreign armies to flight. Women received their dead by resurrection. Some were tortured, refusing to accept release, so that they might rise again to a better life. Others suffered mocking and scourging, and even chains and imprisonment. They were stoned, they were sawn in two, they were killed with the sword; they went about in skins of sheep and goats, destitute, afflicted, ill-treated—of whom the world was not worthy—wandering over deserts and mountains, and in dens and caves of the earth. And all these, though well attested by their faith, did not receive what was promised, since God had foreseen something better for us, that apart from us they should not be made perfect.
GOSPEL
For the Sunday before the Nativity: "The Genealogy"
The Reading from the Holy Gospel according to St. Matthew. (1:1-25)
The book of the genealogy of Jesus Christ, the son of David, the son of Abraham. Abraham was the father of Isaac, and Isaac the father of Jacob, and Jacob the father of Judah and his brothers, and Judah the father of Perez and Zerah by Tamar, and Perez the father of Hezron, and Hezron the father of Aram, and Aram the father of Amminadab, and Amminadab the father of Nahshon, and Nahshon the father of Salmon, and Salmon the father of Boaz by Rahab, and Boaz the father of Obed by Ruth, and Obed the father of Jesse, and Jesse the father of David the king.

And David was the father of Solomon by the wife of Uriah, and Solomon the father of Rehoboam, and Rehoboam the father of Abijah, and Abijah the father of Asa, and Asa the father of Jehoshaphat, and Jehoshaphat the father of Joram, and Joram the father of Uzziah, and Uzziah the father of Jotham, and Jotham the father of Ahaz, and Ahaz the father of Hezekiah, and Hezekiah the father of Manasseh, and Manasseh the father of Amon, and Amon the father of Josiah, and Josiah the father of Jechoniah and his brothers, at the time of the deportation to Babylon.

And after the deportation to Babylon: Jechoniah was the father of Shealtiel, and Shealtiel the father of Zerubbabel, and Zerubbabel the father of Abiud, and Abiud the father of Eliakim, and Eliakim the father of Azor, and Azor the father of Zadok, and Zadok the father of Achim, and Achim the father of Eliud, and Eliud the father of Eleazar, and Eleazar the father of Matthan, and Matthan the father of Jacob, and Jacob the father of Joseph the husband of Mary, of whom Jesus was born, Who is called Christ.

So all the generations from Abraham to David were fourteen generations, and from David to the deportation to Babylon fourteen generations, and from the deportation to Babylon to the Christ were fourteen generations. Now the birth of Jesus Christ took place in this way. When His mother Mary had been betrothed to Joseph, before they came together she was found to be with child of the Holy Spirit; and her husband Joseph, being a just man and unwilling to put her to shame, resolved to divorce her quietly.

But as he considered this, behold, an angel of the Lord appeared to him in a dream, saying, "Joseph, son of David, do not fear to take Mary your wife, for that which is conceived in her is of the Holy Spirit; she will bear a son, and you shall call His Name Jesus, for He will save His people from their sins." All this took place to fulfill what the Lord had spoken by the prophet: "Behold, a virgin shall conceive and bear a son, and His Name shall be called Emmanuel" (which means, God with us). When Joseph woke from sleep, he did as the angel of the Lord had commanded him; he took his wife, but knew her not until she had borne a son; and he called His Name Jesus.