After-Feast of the Dormition of the Theotokos
Tenth Sunday of Matthew
Apostle Thaddeus of the Seventy; Martyrs Bassa, Theognios, Agapios and Pistos of Edessa
Services This Week
Dormition Fasting Period from August 1-15.
SUN AUG 14 — DORMITION OF THE THEOTOKOS Orthros 8:30am, Divine Liturgy 9:30am LIVE STREAM
Fri Aug 19 — Paraklesis to the Theotokos 9:30am LIVE STREAM
Some Services Moved to Evenings
Fr. Hans has been asked to move some of the services to the evening to accommodate people who would like to attend worship but cannot because of work. Please note the times of services carefully. Some have been moved to the evening so that more people can attend.
St. Peter Church Directory Picture Taking Continues Through August
We are planning to resume our efforts to complete the church directory, starting Sunday, August 7th.As in the past,we will have the camera setup in the socialhall during coffee hour for the month of August.   
 
If you plan to have your photo added to the church directory, please see the schedule below.
Photo Schedule
Member whose last name begins with A – L, fist two Sundays of this month.
Members whose last name is begins with M-Z, last two Sundays of this month.
We Need Pictures for a New Website
We are building out a "seekers' website for St. Peter. It will be a place where people learn 'just the facts' about Orthodox Christianity and St. Peter's.
Do you have any pictures? If so, please send them too Anna Tsikitas at anna.tsikitas@gmail.com
Room to Rent or Apartment to Share Needed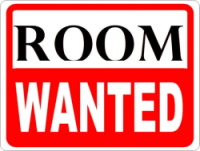 Our parishioner Pauline Poulos is looking for apartment or home to share or room to rent starting Mid-August or September 1st. Non Smoker and no pets.
Please call Pauline at 239-994-4797 (cell).
Starting Soon – Orthodoxy 101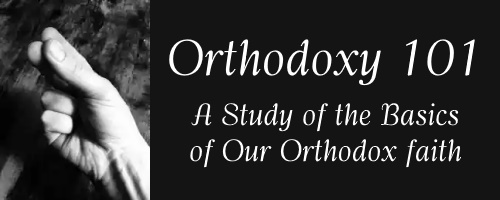 Starting soon St. Peter's offers a study of the Orthodox Basics (less philosophical, more factual and practical) of such things as worship, history, theology and more. This is for anyone and everyone who wants to understand our Orthodox faith and practice more thoroughly.
Dates will be determined but Saturday morning from 9:00am to 10:00 class time followed by a half hour optional discussion seems to work best for many people. Please let Fr. Hans know what works for you. We will begin when the summer starts and everyone's schedule is more flexible.
In the meantime check out the videos on the website Welcome to the Orthodox Church by Frederica Mathews-Green to prepare.
Helping Victims of the War in Ukraine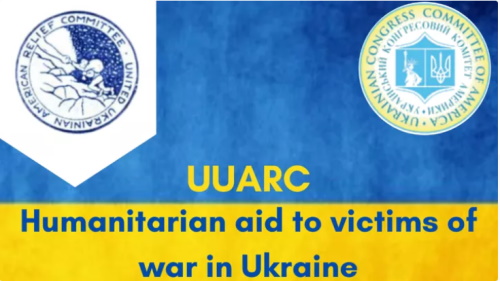 Galyna Seabrooke who has spoken on several occasions on the situation in Ukraine on behalf of our Ukranian parishioners mentioned opportunities to help the victims of the war.
One way to offer humanitarian aid is through a Go Fund Me page. Another is to donate essential items for Ukranian refugees. These items include:
No food items please.
A box will be set up in the church for donations.
We pray that war in Ukraine will end quickly.

Let's Pray the Paraklesis to the Theotokos Daily
Our goal at St. Peter's is to have one person or family pray the Parakelsis to the Theotokos for at least one day of every month. For each day of the month, individuals or even an entire family can sign up to pray the Paraklesis in their homes on the day/s which they select.
Get more information on how to participate from the St. Peter's website.
Cafe of Life: We Need Sponsors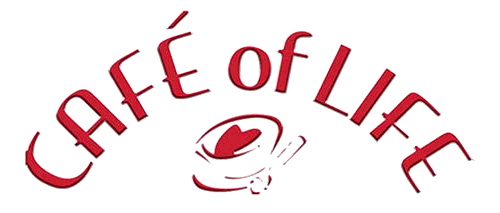 WANTED: Monthly sponsors or ongoing donors to help sustain St. Peter's commitment in supporting the hungry and homeless at the Cafe of life. These are challenging times and your donation is especially needed to support our local community. As Orthodox Christians it is our duty to help them.
Your tax deductible donation in cash or check can be given to Father Hans. No amount is too little for this important mission. "Do not withhold good from those to whom it is due when it is in your power to do it," (Proverb 3:27).
Thank you and IC XC NI KA!

Pledge & Income Report – July 2022
Contributions received in July: $18,706.
Amount of money needed to cover expenses: $24,114.
We are behind by $5,408.
Every year we need an extra push in the summer to keep our income current. Please keep up with you pledge so we can keep current with our bills.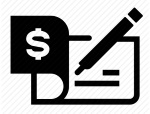 St. Peter Orthodox Church
7470 Hickory Drive
Fort Myers, FL 33967
You can also donate online:

Sign up the the Monthly DOMSE Newsletter on the DOMSE (Diocese of Miami and the Southeast) Website!
Visit the DOMSE Website (scroll to the bottom, fill in the form on the left side) to sign up for "The Light" Newsletter and DOMSE emails.


The Social Hall All Stars are the men and women that make St. Peter's Social Hall happen. Thank you All Stars!
August
MARGIE ZIMMERMAN
Leon Dephkalion
Glow Franklin
Will Schwarz
Anna Tsikitas
Barbara Sasen
Procedures for Hospitality
Please note: If you would like to bring in your own prepared food, please contact Tom Haley at 239-887-0753 a week before the upcoming Sunday. That way we know not to prepare any food for Sunday.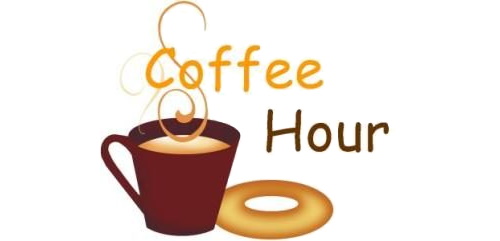 On most Sundays we will serve lighter refreshments like coffee, sweets, hummus, olives, feta, pita and similar items. Please continue bringing these items. Even though we have a range (unlike our former facility), we appreciate items that are "ready to be served."
Please do not donate coffee. We have a space age coffee brewer that we acquired at no cost if we buy our coffee from one supplier. If you bring in coffee, we can't use it.
We cannot continue preparing meals for Memorials, Name Days, Anniversaries, and other celebrations. We don't have the appliances or manpower to do it well. We do, however, have the name of two catering companies that can prepare and deliver the food if you would like to sponsor a celebration. Please call Tom Haley at 239-887-0753 for details and to make arrangements.
If you would like to bring in your own prepared food, please contact Tom Haley at 239-887-0753 a week before the upcoming Sunday. That way we know not to prepare any food for Sunday.
The Safest Way to Come to Church
US 41 is a busy highway and the intersection at Hickory Drive does not have a stop light. We recommend turning on Sanibel Boulevard and following Coconut Road instead.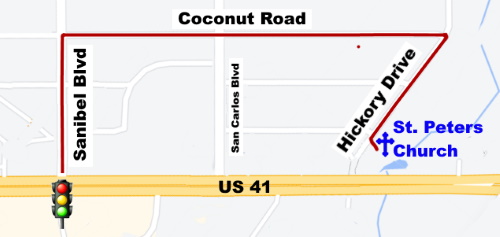 Helping Our Seniors With Parking
With the church growing the parking lot is close to full every Sunday. Younger parishioners, could you park in the grass lot even if spaces are open in the paved area? That way our seniors can park closer to the entrance and avoid the grassy area where it is easier to stumble and fall.

Calendar also available on the St. Peter website.
AUGUST
Dormition Fasting Period from August 1-15.
SUN AUG 14 — DORMITION OF THE THEOTOKOS Orthros 8:30am, Divine Liturgy 9:30am LIVE STREAM
Fri Aug 19 — Paraklesis to the Theotokos 9:30am LIVE STREAM
SUN AUG 21 — TENTH SUNDAY OF MATTHEW Orthros 8:30am, Divine Liturgy 9:30am LIVE STREAM
Tue Aug 23 — Paraklesis to the Theotokos 9:30am LIVE STREAM
Sat Aug 27 — Chase Mudd Baptism Time TBA LIVE STREAM
SUN AUG 28 — ELEVENTH SUNDAY OF MATTHEW Orthros 8:30am, Divine Liturgy 9:30am LIVE STREAM
Mon Aug 29 — Beheading of St. John the Baptist Divine Liturgy 9:30am LIVE STREAM
Wed Aug 31 — St. Symeon the Stylite / New Ecclesiastical Year Divine Liturgy 6:30pm LIVE STREAM

For the flesh of youth, gorged with food and wine, is like a pig ready for slaughter. The flames of sensual pleasure kill the soul, while the intellect is made a prisoner by the fierce heat of evil desire and cannot then resist such pleasure. For when the blood is heated the spirit is cooled. St Mark the Ascetic
The greater our faith, the greater our hope and love and sacrifice for God and our neighbour. A fervent faith in God brings forth a fervent love for God and for the image of God, our fellow man. Saint Paisios of Mount Athos
The ringing of bells is a call to converse with God, of children with their Father— a call to appear before Him. Righteous John, Wonderworker of Kronstadt
The humanist is— entirely within himself, by himself, for himself, always spitefully closed in opposition to God. Here lies every humanism, every hominism. The culmination of such satanically oriented humanism is the desire to become good for the sake of evil, to become God for the sake of the devil. It proceeds from the promise of the devil to our forefathers in Paradise—that with his help, "they would become as gods" (Gen. 3: 5). Venerable Justin (Popovic) of Chelije in Serbia
Nevertheless, even if they should pause for a while in their attacks, do not think that you have overcome them com­pletely: after a defeat, the devils usually renew their attacks with an even greater force. They cunningly change their method of attack. If they cannot beguile a man by thoughts, they try to beguile or to frighten him by apparitions. St. Anthony the Great

List has been updated. If you want some names restored, please mention it to Fr. Hans.
Names will remain on the list for three months.
If you would like to keep them on longer please mention it to Fr. Hans. We will keep the names on the list for as long as the person needs prayers.
Names will include the person who requested the prayers and the month the name will be removed.
The permanent list includes friends and members of St. Peter's and others including shut-ins.
Were names dropped that should have remained? Please mention it to Fr. Hans. He will add them back.
Updated June 4 / Resets August 1.
Current Prayer List
Priest Anthony (Karbo 11/22)
Archpriest Dionysius (Valentine 9/12)
Anthony Presbyter (Kerr 10/22)
Angel (Ghanem 10/22)
Abott Tryphon (Jacobse 10/22)
Edgar (Chapekis 9/22)
Evthriki (Jacobse 9/22)
Christos (Johnson 8/22)
Jon Paul (Andrew 8/22)
William (Brubaker 8/22)
Peter (Tewis 8/22)
Alberta (Dusckas 8/22)
Connie (Dusckas 8/22)
Johanna (Dimartino 7/22)
Sarah (Tomlinson 7/22)
Natasha (Tomlinson 7/22)
Christine (Brubaker 7/22)
Elena (Brubaker 7/22)
Stella (Brubaker 7/22)
Steven (Breitenbach)
Gabrielle (Lowell 5/22)
George (Haynes 4/21)
Kayla (Palentine 4/21)
Basil (Jacobse 3/22)
Linda M. (Dusckas 3/22)
Barbara (Dusckas 3/22)
Fr John (Jacobse 3/22)
John (Duskas 3/22)
Nancy (Coin 3/22)
Nicholas (Ghanem 1/22)
Arielle (Ghanem 1/22)
Georgia (Sarros 1/22)
Kerri (Dusckas 1/21)
The People of Ukraine
Permanent Prayer List
Katheryn (Tolkkinen)
Markisia (Long)
Angela (Long)
Marina (Long)
Eleni (Long)
Raphaella (Long)
Joanne (Haley)
Francine (Anton)
Corwin (Dusckas)
Corgette (Troutman)
Irina (Irina)
Seraphim (Irina)
Lidia (Irina)
Sarina (Ghanem)
Debbie (Breitenbach)
Kathy (Breitenbach)
Hope (Isadore)
John (Long)
Pantelis (Tsikita)
Marisa (Tsikita)
Barbara (Dionysopoulos)
Patricia (Evanoff)
Gabriel (Mankus)
Baby Dani (Repya)
Despina (Diversis)b
Fredericos (Diveris)
Herman (Kerr)
Innocent (Kerr)
Nicholas (Kerr)
Paola (Jacobse)
Gregory (Yankopolos)
Soterios (Ninos)
Pauline (Poulos)
Sergio (Kazakos)
Fran (Hansen)
Nina (Krotov)
Franklin (Pyrrson)
Demetrios (Kuchera)
Theodosios (Palis)
Theodora (Webb)
Robert (Smith)
Presbytera Rosy (in Pakistan)
James (Hord)
Vassiliki (Kontinos)
Vassiliki (Morekeas)
Vassilike (Hord)
Founders, Members, Benefactors and Friends Departed this Life
John (Hansen)
Anatoly (Kurdsjuk)
Thareni (Brooks)
Milan Evanoff
Jean (Sam)
Eleni (Pearson)
Richard (Pearson)
Fr. Stephanos (Shagoury)
Panagiota (Bea Chionis)
Anthony (Mourgis)
Anthony (Mankus)
Constantine (Houpis)
Constantine (Joseph)
Mary (Jarvis)
Panagiota Margarita (Palis)
Maria (Ninos)
John (Katsigianopoulos)
George (Chionis)
Mary (Spiropoulos)
Gregory (Pappas)
Angela (Coran K
Eugene (Rust)
Robert (Jarvis)
George (Corey)
Matushka Marion (Valentine)
Mary (Ghanem 10/22)
Sophia (D. Constantine)
How should we pray for the sick? Remember them daily. Say their names (first names are sufficient) and ask God to bestow mercy and grace on them.
Add or remove names and print this list for easy reference during your prayer time on the St. Peter website.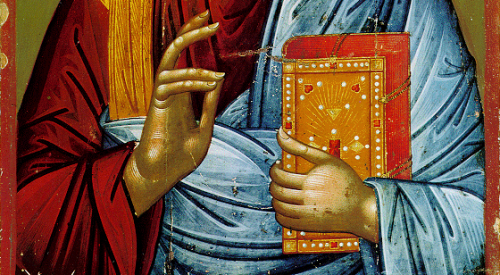 EPISTLE
For the Tenth Sunday after Pentecost
Let Thy mercy, O Lord, be upon us.
Rejoice in the Lord, O ye righteous.
The Reading from the First Epistle of St. Paul to the Corinthians. (4:9-16)
Brethren, God has exhibited us Apostles as last of all, like men sentenced to death; because we have become a spectacle to the world, to angels and to men. We are fools for Christ's sake, but you are wise in Christ. We are weak, but you are strong. You are held in honor, but we in disrepute. To the present hour we hunger and thirst, we are ill clad and buffeted and homeless; and we labor, working with our own hands. When reviled, we bless; when persecuted, we endure; when slandered, we try to conciliate; we have become, and are now, as the refuse of the world, the off scouring of all things. I do not write this to make you ashamed, but to admonish you as my beloved children. For though you have countless guides in Christ, you do not have many fathers. For I became your father in Christ Jesus through the Gospel. I urge you, then, be imitators of me.
GOSPEL
For the Tenth Sunday of Matthew
The Reading from the Holy Gospel according to St. Matthew. (17:14-23)
At that time, a man came up to Jesus and kneeling before Him said, "Lord, have mercy on my son, for he is an epileptic and he suffers terribly; for often he falls into the fire, and often into the water. And I brought him to Thy disciples, and they could not heal him." And Jesus answered, "O faithless and perverse generation, how long am I to be with you? How long am I to bear with you? Bring him here to me." And Jesus rebuked him, and the demon came out of him, and the boy was cured instantly. Then the disciples came to Jesus privately and said, "Why could we not cast it out?" Jesus said to them, "Because you have no faith. For truly, I say to you, if you have faith as a grain of mustard seed, you will say to this mountain, 'Move from here to there,' and it will move; and nothing will be impossible to you. This kind never comes out except by prayer and fasting." As they were traveling together through Galilee, Jesus said to them, "The Son of man is to be delivered into the hands of men, and they will kill Him, and He will rise on the third day."