The Entrance of Our Lord and Savior Jesus Christ into Jerusalem
Palm Sunday
Divine Liturgy of St. John Chrysostom
The Triumphal Entry into Jerusalem
Palm Sunday
On the Sunday before the Feast of Great and Holy Pascha and at the beginning of Holy Week, the Orthodox Church celebrates one of its most joyous feasts of the year. Palm Sunday is the commemoration of the Entrance of our Lord into Jerusalem following His glorious miracle of raising Lazarus from the dead. Having anticipated His arrival and having heard of the miracle, the people went out to meet the Lord and welcomed Him with displays of honor and shouts of praise. On this day, we receive and worship Christ in this same manner, acknowledging Him as our King and Lord.at the Virgin would show her. A voice replied to her from on high: "If you cross the Jordan, you will find rest."
The biblical story of Palm Sunday is recorded in all four of the Gospels (Matthew 21:1-11; Mark 11:1-10; Luke 19:28-38; and John 12:12-18). Five days before the Passover, Jesus came from Bethany to Jerusalem. Having sent two of His disciples to bring Him a colt of a donkey, Jesus sat upon it and entered the city.
People had gathered in Jerusalem for the Passover and were looking for Jesus, both because of His great works and teaching and because they had heard of the miracle of the resurrection of Lazarus. When they heard that Christ was entering the city, they went out to meet Him with palm branches, laying their garments on the ground before Him, and shouting, "Hosanna! Blessed is he that comes in the Name of the Lord, the King of Israel!"
Read more about Palm Sunday on the Greek Orthodox Archdiocese website.
Lazarus Saturday Baptismal Liturgy on Saturday, April 8, 2023
The Raising of Lazarus
On the Saturday before Holy Week, the Orthodox Church commemorates a major feast of the year, the miracle of our Lord and Savior Jesus Christ when he raised Lazarus from the dead after he had lain in the grave four days. Here, at the end of Great Lent and the forty days of fasting and penitence, the Church combines this celebration with that of Palm Sunday. In triumph and joy the Church bears witness to the power of Christ over death and exalts Him as King before entering the most solemn week of the year, one that leads the faithful in remembrance of His suffering and death and concludes with the great and glorious Feast of Pascha.
We will hold two baptisms following the Liturgy.
Read more on the Greek Orthodox Archdiocese website.
Parents – Bring Your Children to the Saturday of Lazarus!
We will begin with the Liturgy (where Fr. Hans will explain the importance of the day to the children), a pancake breakfast, making palm crosses to be distributed the next day at Palm Sunday and confession for the kids.
Please sign up in the Social Hall or on the website.
Palm Sunday Brunch Sunday April 9, 2023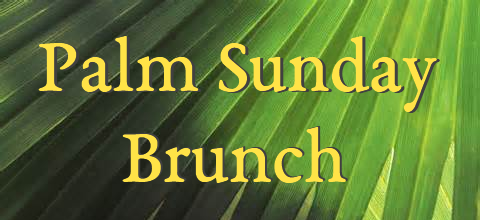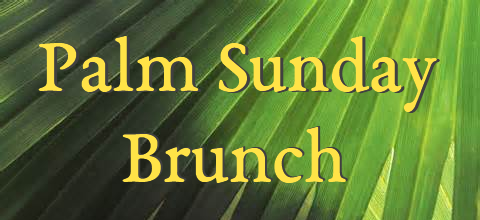 St. Peter's will hold a Palm Sunday Brunch following the Liturgy on Palm Sunday, April 17, 2022. This is a great time of fellowship for all.
Palm Sunday Brunch Menu:
Plaki: Fresh Cod baked with celery, onions, and carrots
Potato
Tomato with Mediterranean seasoning
Spaghetti with Marinara aauce
Thankyou to Katina Protopadakis for sponsoring the Palm Sunday Brunch!
Learn About Lent
Check out the rich resources about Lent and Holy Week on the Antiochian website.
Services This Week
Sun Apr 02 — SUNDAY OF ST. MARY OF EGYPT LIVE STREAM
Mon Apr 03 — Great Compline 6:30pm LIVE STREAM
Wed Apr 05 — Presanctified Liturgy 6:30pm LIVE STREAM
Fri Apr 07 — Small Compline with Canon of St. Lazarus 6:30pm LIVE STREAM
Sat Apr 08 — Lazarus Saturday Liturgy 9:30am LIVE STREAM


Baptisms / Make crosses / Pancake breakfast / Children confessions – Full Schedule TBA
PLEASE NOTE: The Akahist Hymn scheduled for Friday March 10, has been moved to Thursday, March 9 at 6:30pm.
Planning for the Pascha Celebration — Mark you Calendars!
If there is one thing we do well at St. Peter's, it's our community gatherings. Mark you calendars for the Pascha Community Dinner of Sunday, April 16 2023 (around 1pm).
Pascha Dinner Menu
Roast leg of lamb
Tossed salad
Beans
Baked lasagna
Sign up sheets are available on the tables in the social hall.
Diocese of Miami Parish Life Conference in Miami June 14-17, 2023
For more information visit the DOMSE website.

Let's Pray the Paraklesis to the Theotokos Daily
Our goal at St. Peter's is to have one person or family pray the Parakelsis to the Theotokos for at least one day of every month. For each day of the month, individuals or even an entire family can sign up to pray the Paraklesis in their homes on the day/s which they select.
Get more information on how to participate from the St. Peter's website.
Cafe of Life – Sacrifice is Pleasing to God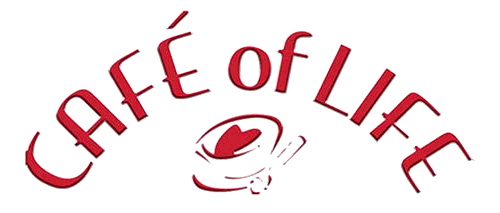 God has given us the greatest sacrifice — His only Son Jesus. In doing so, he left us with a true example of what it means to give to the poor and less fortunate. He asks us to sacrifice as an act of worship before Him and when we obey, He will bless us.
According to The Hebrews 13:16: Do not neglect to do good and to share what you have, for such sacrifices are pleasing to God.
So please be exceptionally generous during this Great Lent and donate for the hungry and homeless in our community.
Thank you, God bless and IC XC NI KA!

Sign up the the Monthly DOMSE Newsletter on the DOMSE (Diocese of Miami and the Southeast) Website!
Visit the DOMSE Website (scroll to the bottom, fill in the form on the left side) to sign up for "The Light" Newsletter and DOMSE emails.

ST. PETER'S GREETERS
MARCH 2023
Mar 05 Will Schwarz, Nader Sahawneh
Mar 12 Al Joseph, Joe and Deb Repya
Mar 19 Barb and Costa Dionysopoulos, Need Additional Volunteer
Mar 26 Will Schwarz, Candice Rosen
APRIL 2023
Apr 2 Joe and Deb Repya, Need Additional Volunteer   
Apr 9   Dan Delorenzo, George Tsikitas
Apr 16  Joe and Deb Repya Need Additional Volunteer
Apr 23  Dan Delorenzo,  Need Additional Volunteer
Apr 30  Need Additional Volunteer
We have a few Sunday's in March and April with only one person or couple that we need to fill. If anyone else would like to volunteer, please call Joe Repya 612-270-4443.
SOCIAL HALL ALL STARS

APRIL
BARBARA DIONYSOPOULOS
Al Joseph
Bonnie Joseph
Marianthi Kazakos
Sandy Krotov
Niki Locklear
Ray Locklear
Eleni Moran
Koula Ormanidou
The Social Hall All Stars are the men and women that make St. Peter's Social Hall happen. Thank you All Stars!

Calendar also available on the St. Peter website.
MARCH
APRIL
Sun Apr 02 — SUNDAY OF ST. MARY OF EGYPT LIVE STREAM
Mon Apr 03 — Great Compline 6:30pm LIVE STREAM
Wed Apr 05 — Presanctified Liturgy 6:30pm LIVE STREAM
Fri Apr 07 — Small Compline with Canon of St. Lazarus 6:30pm LIVE STREAM
Fri Apr 07 — CANCELLED Men of St. Paisios 7:30pm Social Hall
Sat Apr 08 — Lazarus Saturday Liturgy 9:30am LIVE STREAM


Baptism / Make crosses / Pancake breakfast / Children confessions – Full Schedule TBA
HOLY WEEK
Sun Apr 09 — PALM SUNDAY LIVE STREAM


Brunch in Social Hall following Divine Liturgy




Bridegroom Service 6:30pm LIVE STREAM

Mon Apr 10 — HOLY MONDAY – Bridegroom Service 6:30pm LIVE STREAM
Tue Apr 11 — HOLY TUESDAY – Bridegroom Service 6:30pm LIVE STREAM
Wed Apr 12 — HOLY WEDNESDAY – Holy Unction 6:30pm LIVE STREAM
Thu Apr 13 — HOLY THURSDAY – Liturgy of the Last Supper 9:30am LIVE STREAM


Reading of the Twelve Gospels 6:00pm (note earlier time) LIVE STREAM

Fri Apr 14 — HOLY FRIDAY – Royal Hours 9:00am LIVE STREAM


Decoration of Tomb of Christ 10:30am




Taking Christ Down from the Cross 3:00pm LIVE STREAM




Lamentations 6:30pm LIVE STREAM


CANCELLED Men of St. Paisios 7:30pm Social Hall
Sat Apr 15 — HOLY SATURDAY – First Resurrection Service 9:30am LIVE STREAM


Baptims Emma Weiss baptism following the Liturgy




Great and Holy Pascha 10:00pm LIVE STREAM

Sun Apr 16 — Agape Vespers 11:00am LIVE STREAM



Paschal Dinner in Social Hall 1:00pm / Easter egg hunt for children

The word of the man reveals what is in his mind and heart (reveals the mind—unseen, dominating, and creating) Righteous John, Wonderworker of Kronstadt
If the Lord were not long-suffering, if He were not the Lover of men, would He have borne with our great offences? would He have been incarnate? would He have suffered and died for you? would He have given you His most pure Body and Blood, upon which even the angels look with fear and trembling? Would He have saved you from sin and spiritual death so many innumerable times? Righteous John, Wonderworker of Kronstadt
Every passion, every even seemingly insignificant sinful predilection results at times in unbearable inner torment, creating a true hell in one's soul. The one given over to passions and vices begins to experience already here on earth the full force of the torments of hell that await the sinner in the afterlife.
Archbishop Averky (Taushev)
The intellect does many good and bad things without the body, whereas the body can do neither good nor evil without the intellect. This is because the law of freedom applies to what happens before we act. Saint Kosmas Aitolos
As medicines purge the body from the impurity of bad humours, so grievous afflictions purify the heart from evil passions. Venerable Isaac the Syrian, bishop of Nineveh

Names will remain on the list for three months.
If you would like to keep them on longer please mention it to Fr. Hans. We will keep the names on the list for as long as the person needs prayers.
Names will include the person who requested the prayers and the month the name will be removed.
The permanent list includes friends and members of St. Peter's and others including shut-ins.
Were names dropped that should have remained? Please mention it to Fr. Hans. He will add them back.
Current Prayer List
Christos
Father Demetris
Jamie
Pamela
David
Jessica
Christina (Hildreth)
Georgia and Richard and their unborn child (Chapekis)
Dionysios Chapekis)
Nancy (Forderhase)
Kayla (Palantine)
George (3/23 Chapekis)
Penelope (3/23 Chapekis)
Theodora (3/23)
Victor (3/23)
Barbara (Dusckas 3/23)
James (Dusckas 3/23)
Les (3/23
Lynn (Hurely 1/23)
Irene and unborn baby (Tsikitas 1/23)
Linda (Pappas 1/23)
Ekaterina (Chapekis 1/23)
Mikaela and unborn baby (Irena 1/23)
Lee (Hurley 1/23)
Emmanuel (Kalousdis 1/23)
Katherine (Dusckas 1/23)
Vassiliki (Diveris 1/23)
Zena Touma (Contorelli 1/23
Lamia Touma (Contorelli 1/23
Matthew (Contorelli 1/23
Emmanuel (Kaloudis 1/23)
Nicholas
Marlene (Tewis 12/22)
Tina (Johnson 12/22)
Nicholas (De Lorenzo 12/22)
Priest Anthony (Karbo 11/22)
Archpriest Dionysius (Valentine 9/12)
Anthony Presbyter (Kerr 10/22)
Angel (Ghanem 10/22)
Edgar (Chapekis 9/22)
Evthriki (Jacobse 9/22)
Christos (Johnson 8/22)
Jon Paul (Andrew 8/22)
William (Brubaker 8/22)
Peter (Tewis 8/22)
The People of Ukraine and People of Russia and all those who are suffering in the war
Permanent Prayer List
Katheryn (Tolkkinen)
Markisia (Long)
Angela (Long)
Marina (Long)
Eleni (Long)
Raphaella (Long)
Joanne (Haley)
Francine (Anton)
Corwin (Dusckas)
Corgette (Troutman)
Irina (Irina)
Seraphim (Irina)
Lidia (Irina)
Sarina (Ghanem)
Debbie (Breitenbach)
Kathy (Breitenbach)
Hope (Isadore)
John (Long)
Pantelis (Tsikita)
Marisa (Tsikita)
Barbara (Dionysopoulos)
Patricia (Evanoff)
Gabriel (Mankus)
Baby Dani (Repya)
Despina (Diversis)
Fredericos (Diveris)
Makrina and her unborn baby (Kerr)
Herman (Kerr)
Innocent (Kerr)
Nicholas (Kerr)
Paola (Jacobse)
Gregory (Yankopolos)
Pauline (Poulos)
Sergio (Kazakos)
Fran (Hansen)
Nina (Krotov)
Franklin (Pyrrson)
Demetrios (Kuchera)
Theodosios (Palis)
Theodora (Webb)
Robert (Smith)
Presbytera Rosy (in Pakistan)
James (Hord)
Vassiliki (Kontinos)
Vassiliki (Morekeas)
Vassilike (Hord)
Founders, Members, Benefactors and Friends Departed this Life
John (Hansen)
Anatoly (Kurdsjuk)
Thareni (Brooks)
Milan Evanoff
Jean (Sam)
Eleni (Pearson)
Richard (Pearson)
Fr. Stephanos (Shagoury)
Panagiota (Bea Chionis)
Anthony (Mourgis)
Anthony (Mankus)
Constantine (Houpis)
Constantine (Joseph)
Mary (Jarvis)
Panagiota Margarita (Palis)
Maria (Ninos)
Soterios (Ninos)
John (Katsigianopoulos)
George (Chionis)
Mary (Spiropoulos)
Gregory (Pappas)
Angela (Coran K
Eugene (Rust)
Robert (Jarvis)
George (Corey)
Patricia (Cotsones)
How should we pray for the sick? Remember them daily. Say their names (first names are sufficient) and ask God to bestow mercy and grace on them.
Add or remove names and print this list for easy reference during your prayer time on the St. Peter website.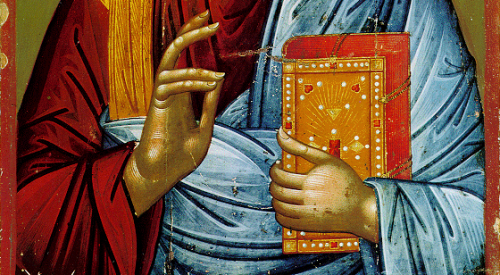 EPISTLE
Blessed is He Who cometh in the Name of the Lord.
O give thanks unto the Lord, for He is good; for His mercy endures forever.
The Reading from the Epistle of St. Paul to the Philippians. (4:4-9)
Brethren, rejoice in the Lord always; again I will say, Rejoice! Let your forbearance be known to all people. The Lord is at hand. Be anxious for nothing, but in everything by prayer and supplication with thanksgiving let your petitions be made known to God. And the peace of God, which surpasses all understanding, will guard your hearts and your minds in Christ Jesus. Finally, brethren, whatever things are true, whatever things are honorable, whatever things are just, whatever things are pure, whatever things are lovely, whatever things are of good report; if there is any virtue, and if there is any praise, think about these things. The things which you both learned and received, and heard and saw in me, these things do; and the God of peace will be with you.
GOSPEL
The Reading from the Holy Gospel according to St. John. (12:1-18)
Six days before the Passover, Jesus came to Bethany, where Lazarus who had died was, whom Jesus had raised from the dead. There they made Him a supper; Martha served, and Lazarus was one of those at table with Him. Mary took a pound of costly ointment of pure nard and anointed the feet of Jesus and wiped His feet with her hair; and the house was filled with the fragrance of the ointment.

But Judas Iscariot, Simon's son, one of His Disciples (he who was to betray Jesus), said, "Why was this ointment not sold for three hundred denarii and given to the poor?" This he said, not because he cared for the poor but because he was a thief, and as he had the moneybox he used to take what was put into it. Jesus said, "Let her alone, let her keep it for the day of My burial. The poor you always have with you, but you do not always have Me."

When the great crowd of the Jews learned that He was there, they came, not only on account of Jesus but also to see Lazarus, whom Jesus had raised from the dead. So the chief priests planned to put Lazarus also to death, because on account of him many of the Jews were going away and believing in Jesus. The next day a great crowd who had come to the feast heard that Jesus was coming to Jerusalem. So they took branches of palm trees and went out to meet him, crying, "Hosanna! Blessed is He Who cometh in the Name of the Lord, the King of Israel!"

And Jesus found a young ass and sat upon it; as it is written, "Fear not, daughter of Zion; behold, your king is coming, sitting on an ass's colt!" His Disciples did not understand this at first; but when Jesus was glorified, then they remembered that this had been written of Him and had been done to Him. The crowd that had been with Jesus when He called Lazarus out of the tomb and raised him from the dead bore witness. The reason why the crowd went to meet Jesus was that they heard He had done this sign.