Christ is Risen! Truly He has Risen!
The First Sunday after Pascha
Sunday of Thomas the Apostle, Called "The Twin"
Prophet Jeremiah; Venerable-martyrs Euthymios, Ignatius and Akakios of Prodromou skete on Athos
The Sunday of Thomas the Apostle
Though the doors were shut at the dwelling where the disciples were gathered for fear of the Jews on the evening of the Sunday after the Passover, our Saviour wondrously entered and stood in their midst, and greeted them with His customary words, "Peace be unto you." Then He showed unto them His hands and feet and side; furthermore, in their presence, He took some fish and a honeycomb and ate before them, and thus assured them of His bodily Resurrection.
But Thomas, who was not then present with the others, did not believe their testimony concerning Christ's Resurrection, but said in a decisive manner, "Except I shall see in His hands the print of the nails, and put my finger into the print of the nails, and thrust my hand into His side, I will not believe."
Wherefore after eight days, that is, on this day, when the disciples were again gathered together and Thomas was with them, the Lord Jesus came while the doors were shut, as He did formerly. Standing in their midst, He said, "Peace be unto you"; then He said to Thomas, "Bring hither thy finger, and behold my hands; and bring hither thy hand, and thrust it into My side: and be not unbelieving, but believing."
And Thomas, beholding and examining carefully the hands and side of the Master, cried out with faith, "My Lord and my God." Thus he clearly proclaimed the two natures – human and divine – of the God-man (Luke 24:36-49; John 20:19-29).
Read more on the Greek Orthodox Archdiocese website.
Services This Week
Sat Apr 23 —Great and Holy Pascha 10:00pm LIVE STREAM
Sun Apr 24 — Agape Vespers 12:00pm LIVE STREAM>
Wed Apr 27 — Bright Wednesday Divine Liturgy 9:30am LIVE STREAM>
Coming Soon: Orthodoxy 101 – A Study of the Basics of the Orthodox Faith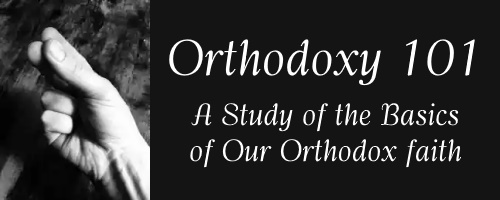 Shortly after Bright Week we will begin a study of the Orthodox Basics (less philosophical, more factual and practical) of such things as worship, history, theology and more. This is for anyone and everyone who wants to understand our Orthodox faith and practice more thoroughly.
Dates will be determined but Saturday morning from 9:00am to 10:00 class time followed by a half hour optional discussion seems to work best for many people. Please let Fr. Hans know what works for you. We will begin when the summer starts and everyone's schedule is more flexible.
In the meantime check out the videos on the website Welcome to the Orthodox Church by Frederica Mathews-Green to prepare.
Bright Wednesday Divine Liturgy on April 27, 2022 9:30am
Saints commemorated: Martyrs Emmanuel, Theodore, George, Michael and the other George of Samothrace, The Holy Hieromartyr Symeon, Kinsman of the Lord, Eulogios the Innkeeper of Constantinople.
Stewardship 2022
Stewardship letters have been mailed out. God has blessed St. Peter's. Please fill in your pledge so the work that we have been called to do will continue.
You can also print and download the form on the St. Peter website.
Helping Victims of the War in Ukraine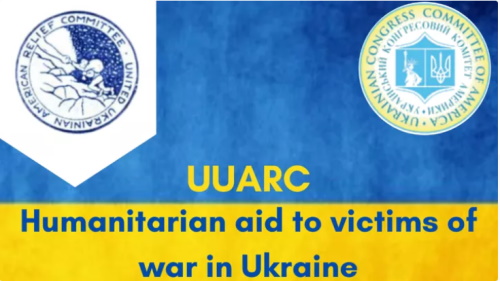 Galyna Seabrooke who has spoken on several occasions on the situation in Ukraine on behalf of our Ukranian parishioners mentioned opportunities to help the victims of the war.
One way to offer humanitarian aid is through a Go Fund Me page. Another is to donate essential items for Ukranian refugees. These items include:
Medications (no liquid or sprays allowed)
Pain killers / Fever Reducer (aspirin, Tylenol, ibuprophen)
Sterile gauzes
Elastic bandage wraps
Elastic bandages
Hydrogel burn bandages
Camouflage clothes
Knee pads
Tactic gloves
Thermal underwear for men
Hats, gloves, socks
No food items please.
A box will be set up in the church for donations.
We pray that war in Ukraine will end quickly.
Greek Language School Continues

Classes meet on Thursdays at 3:30pm in the Sunday School room.
Let's Pray the Paraklesis to the Theotokos Daily
Our goal at St. Peter's is to have one person or family pray the Parakelsis to the Theotokos for at least one day of every month. For each day of the month, individuals or even an entire family can sign up to pray the Paraklesis in their homes on the day/s which they select.
Get more information on how to participate from the St. Peter's website.
Cafe of Life: Christ is Risen From the Dead!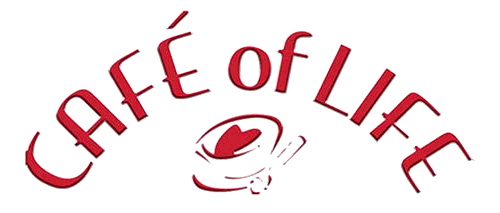 Christ is from the dead
having beaten death by death
and having given the gift of life to those in the graves
and to those in the tombs, granting life.
Oh what joy! No more fear!
No dead left in the grave.
So how do we keep this our commitment renewed? We do this by embracing all of God's children – the hungry, the poor and the homeless by remembering the words of the Apostle Paul: "Bear each other's burdens, and so fulfill the law of Christ"
So please give generously. Checks or cash in any amount are welcomed.
Thank you, God bless and IC XC NI KA!
Save the Date! DOMSE Parish Life Conference June 15-18, 2022

Learn more on the DOMSE website.
Pledge & Income Report – March 2022
Contributions received in March: $25,847.
Amount of money needed to cover expenses: $24,114.
We are ahead by $1,733.
Thank you to all who paid their 2022 stewardship in advance!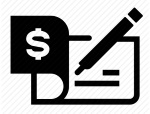 St. Peter Orthodox Church
7470 Hickory Drive
Fort Myers, FL 33967
You can also donate online:
Sign up the the Monthly DOMSE Newsletter on the DOMSE (Diocese of Miami and the Southeast) Website!
Visit the DOMSE Website (scroll to the bottom, fill in the form on the left side) to sign up for "The Light" Newsletter and DOMSE emails.

The Social Hall All Stars are the men and women that make St. Peter's Social Hall happen. Thank you All Stars!
May
MARJORIE ZIMMERMAN 239-887-0753
Leon Dephkalion 239-405-3887
Will Schwarz 239-776-4776
Anna Tsikitas 718-309-1250
June
TOM HALEY 239-887-0735
Marlene Haley 239-405-8298
Cheryl Morse 612-210-1444
Tim Morse
Diana Najjar 317-213-5785
Deb Repya 651-485-4817
Elaine Semeretis 305-978-9714
Gregory Semeretis 917-992-5884
Procedures for Hospitality
Please note: If you would like to bring in your own prepared food, please contact Tom Haley at 239-887-0753 a week before the upcoming Sunday. That way we know not to prepare any food for Sunday.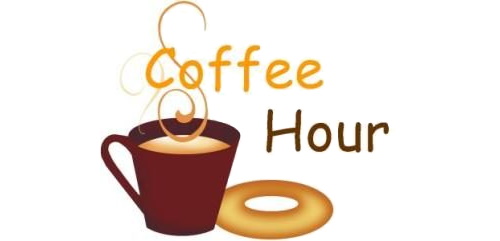 On most Sundays we will serve lighter refreshments like coffee, sweets, hummus, olives, feta, pita and similar items. Please continue bringing these items. Even though we have a range (unlike our former facility), we appreciate items that are "ready to be served."
Please do not donate coffee. We have a space age coffee brewer that we acquired at no cost if we buy our coffee from one supplier. If you bring in coffee, we can't use it.
We cannot continue preparing meals for Memorials, Name Days, Anniversaries, and other celebrations. We don't have the appliances or manpower to do it well. We do, however, have the name of two catering companies that can prepare and deliver the food if you would like to sponsor a celebration. Please call Tom Haley at 239-887-0753 for details and to make arrangements.
If you would like to bring in your own prepared food, please contact Tom Haley at 239-887-0753 a week before the upcoming Sunday. That way we know not to prepare any food for Sunday.
The Safest Way to Come to Church
US 41 is a busy highway and the intersection at Hickory Drive does not have a stop light. We recommend turning on Sanibel Boulevard and following Coconut Road instead.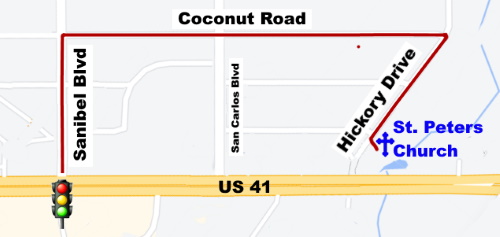 Helping Our Seniors With Parking
With the church growing the parking lot is close to full every Sunday. Younger parishioners, could you park in the grass lot even if spaces are open in the paved area? That way our seniors can park closer to the entrance and avoid the grassy area where it is easier to stumble and fall.
Calendar At A Glance
Calendar also available on the St. Peter website.
APRIL
Sat Apr 23 —Great and Holy Pascha 10:00pm LIVE STREAM
Sun Apr 24 — Agape Vespers 12:00pm LIVE STREAM>
Wed Apr 27 — Bright Wednesday Divine Liturgy 9:30am LIVE STREAM>
Wisdom From The Elders
Many people will be found pleasing God, for whom it will be possible, in the mountains and in desert places, to save themselves by much prayer…for God, seeing their many tears and sincere faith, will have mercy on them, as a tender Father, and will keep them. Venerable Ephraim the Syrian
Having Christ in your heart, fear that you may lose Him, and with Him the peace of your heart; it is hard to begin again; efforts to attach oneself afresh to Him after falling away will be very grievous, and will cost bitter tears to many. Righteous John, Wonderworker of Kronstadt
Therefore, do not grudge anything to your brother, but do unto him as unto the Lord; especially as you do not know in whom the Lord will come and visit you; be impartial to all, be kind to all, sincere and hospitable. Remember that sometimes God speaks even through unbelievers, or disposes their hearts towards us… Righteous John, Wonderworker of Kronstadt
Learn to discern the snares of the enemy and do not listen to him. Abbot Nikon Vorobiev
What is it that the demons wish to excite in us? Gluttony, unchastity, avarice, anger, rancour, and the rest of the passions, so that the intellect grows coarse and cannot pray as it ought. For when the passions are aroused in the non-rational part of our nature, they do not allow the intellect to function properly. Evagrios the Solitary
Remember in Your Prayers
List has been updated. If you want some names restored, please mention it to Fr. Hans.
Names will remain on the list for three months.
If you would like to keep them on longer please mention it to Fr. Hans. We will keep the names on the list for as long as the person needs prayers.
Names will include the person who requested the prayers and the month the name will be removed.
The permanent list includes friends and members of St. Peter's and others including shut-ins.
Were names dropped that should have remained? Please mention it to Fr. Hans. He will add them back.
Updated March 27 / Resets May 1.
Current Prayer List
Christine (Brubaker 7/22)
Elena (Brubaker 7/22)
Stella (Brubaker 7/22)
George (Corey 7/22)
Steven (Breitenbach)
Gabrielle (Lowell 5/22)
Andrea, Yelena, newborn baby (Protpapadakis 4/22)
George (Haynes 4/21)
Kayla (Palentine 4/21)
Katherine (Jacobse 3/22)
Basil (Jacobse 3/22)
Linda M. (Dusckas 3/22)
Barbara (Dusckas 3/22)
Fr John (Jacobse 3/22)
Angel (Ghanem 3/22)
John (Duskas 3/22)
Nancy (Coin 3/22)
Nicholas (Ghanem 1/22)
Arielle (Ghanem 1/22)
Georgia (Sarros 1/22)
Kerri (Dusckas 1/21)
Permanent Prayer List
Markisia (Long)
Angela (Long)
Marina (Long)
Eleni (Long)
Raphaella (Long)
Joanne (Haley)
Francine (Anton)
Corwin (Dusckas)
Corgette (Troutman)
Irina (Irina)
Seraphim (Irina)
Lidia (Irina)
Sarina (Ghanem)
Kasiani, Jordan and their unborn child (Chapekis)
Debbie (Breitenbach)
Kathy (Breitenbach)
Hope (Isadore)
John (Long)
Pantelis (Tsikita)
Marisa (Tsikita)
Barbara (Dionysopoulos)
Patricia (Evanoff)
Gabriel (Mankus)
Baby Dani (Repya)
Maria and her newborn baby (Diveris)
Despina (Diversis)b
Fredericos (Diveris)
Sophia (D. Constantine)
Herman (Kerr)
Innocent (Kerr)
Nicholas (Kerr)
Paola (Jacobse)
Gregory (Yankopolos)
Soterios (Ninos)
Pauline (Poulos)
Sergio (Kazakos)
Fran (Hansen)
Nina (Krotov)
Franklin (Pyrrson)
George (Chionis)
Stamatia (Evelyn)
Demetrios (Kuchera)
Theodosios (Palis)
Theodora (Webb)
Robert (Smith)
Robert (Jarvis)
Presbytera Rosy (in Pakistan)
James (Hord)
Vassiliki (Kontinos)
Vassiliki (Morekeas)
Founders, Members, Benefactors and Friends Departed this Life
John (Hansen)
Anatoly (Kurdsjuk)
Thareni (Brooks)
Milan Evanoff
Jean (Sam)
Eleni (Pearson)
Richard (Pearson)
Fr. Stephanos (Shagoury)
Panagiota (Bea Chionis)
Anthony (Mourgis)
Anthony (Mankus)
Constantine (Houpis)
Constantine (Joseph)
Mary (Jarvis)
Panagiota Margarita (Palis)
Maria (Ninos)
John (Katsigianopoulos)
George (Chionis)
Mary (Spiropoulos)
Gregory (Pappas)
Angela (Coran K
Eugene (Rust)
How should we pray for the sick? Remember them daily. Say their names (first names are sufficient) and ask God to bestow mercy and grace on them.
Add or remove names and print this list for easy reference during your prayer time on the St. Peter website.
Sunday Readings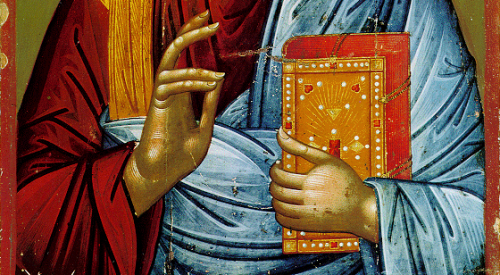 EPISTLE
Great is the Lord, and great is His power. Praise the Lord, for the Lord is good.
The Reading from the Acts of the Saintly and Pure Apostles. (5:12-20)
In those days, many signs and wonders were done among the people by the hands of the Apostles. And they were all together in Solomon's Portico. None of the rest dared join them, but the people held them in high honor. And more than ever believers were added to the Lord,multitudes both of men and women, so that they even carried out the sick into the streets, and laid them on beds and pallets, that as Peter came by at least his shadow might fall on some of them.The people also gathered from the towns around Jerusalem, bringing the sick and those afflicted with unclean spirits, and they were all healed. But the high priest rose up and all who were with him, that is, the party of the Sadducees, and filled with jealousy they arrested the Apostles and put them in the common prison. But at night an angel of the Lord opened the prison doors and brought them out and said, "Go and stand in the temple and speak to the people all the words of this Life."
GOSPEL
The Reading from the Holy Gospel according to St. John. (20:19-31)
On the evening of that day, the first day of the week, the doors being shut where the Disciples were, for fear of the Jews, Jesus came and stood among them and said to them, "Peace be with you." When He had said this, He showed them His hands and His side. Then the Disciples were glad when they saw the Lord. Jesus said to them again, "Peace be with you. As the Father has sent me, even so I send you." And when He had said this, He breathed on them, and said to them, "Receive the Holy Spirit. If you forgive the sins of any, they are forgiven; if you retain the sins of any, they are retained."

Now Thomas, one of the Twelve, called the Twin, was not with them when Jesus came. So the other Disciples told him, "We have seen the Lord." But he said to them, "Unless I see in His hands the print of the nails, and place my finger in the mark of the nails,and place my hand in His side, I will not believe." Eight days later, His Disciples were again in the house, and Thomas was with them. The doors were shut, but Jesus came and stood among them, and said, "Peace be with you." Then He said to Thomas, "Put your finger here, and see My hands; and put out your hand, and place it in my side; do not be faithless, but believing." Thomas answered Him, "My Lord and my God!" Jesus said to him, "Have you believed because you have seen Me? Blessed are those who have not seen and yet believe."

Now Jesus did many other signs in the presence of the Disciples, which are not written in this book; but these are written that you may believe that Jesus is the Christ, the Son of God, and that believing you may have life in His Name.