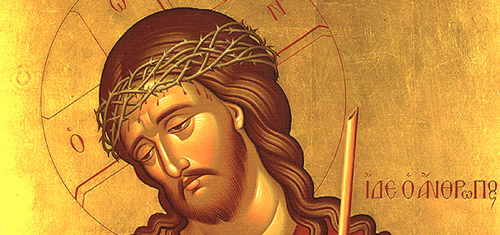 Lazarus Saturday – April 4, 2015
Reading of the Hours – 9am
Divine Liturgy – 9:30am
Palm Sunday – April 5, 2015
Reading of the Hours – 9am
Divine Liturgy – 9:30am
Bridegroom Service – 6pm
Holy Monday – April 6, 2015
Bridegroom Service – 6pm
Holy Tuesday – April 7, 2015
Bridegroom Service – 6pm
Holy Wednesday – April 8, 2015
Holy Unction Service – 6pm
Holy Thursday – April 9, 2015
Divine Liturgy of the Last Supper – 9:30am
The Twelve Gospels – 6pm
Holy Friday – April 10, 2015
Reading of The Royal Hours – 9:30am
Removing of Christ from the Cross – 3pm
Lamentations – 6pm
Holy Saturday – April 11, 2015
Divine Liturgy – 9:30am
Great and Holy Pascha – 8:30pm
Great and Holy Pascha – April 12, 2015
Agape Vespers – 11am
Why aren't we celebrating Pascha at midnight? Because some of our older parishioners would not be able to attend. If we hold the services a little earlier, all can come.
Would you like to read the Gospel in a different language for Agape Vespers? If so, please contact Fr. Hans. The reading in different languages represents the Gospel being preached to all nations.
Click printer icon below to print this schedule.