George Chionis — Memory Eternal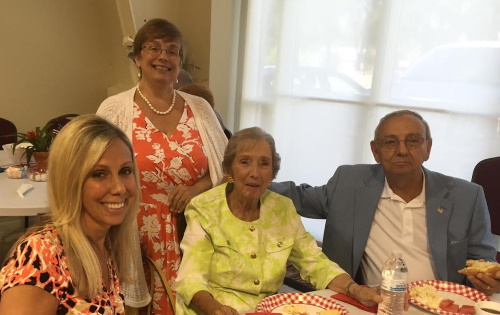 With sadness we must announce the passing of George Chionis, a dear friend to many at St. Peter's and, with his wife Bea (Panagiota) a faithful parishioner of St. Peter's from the early years.
George passed away this morning (Sunday, April 9, 2021) at 1:40am. He is reunited with his beloved Bea who preceded him in death. He was a good man, a faithful father, and devoted husband. We will miss him as we miss Bea. Now he is welcomed by the Angels and our Lord and Savior Jesus Christ whom he loved.
Funeral arrangements are pending. When arrangements are finalized we will pass the information along.
May his memory be eternal.