Orthodoxy 101 Begins Tomorrow (October 21)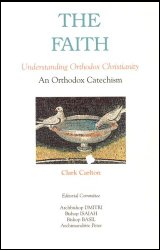 Orthodoxy 101 begins on Wednesday, October 21 starting at 7pm.
Complete information and course syllabus can be found on the website.
Parish Assembly Meeting This Sunday (October 25, 2015
St. Peter's is growing and it is time to talk about expansion options. We have several ideas under consideration.
We want to prepare properly for the future so we are not caught short and have to make hasty decisions.
Please attend this important meeting. We will have a short break after Liturgy for refreshments and then begin the meeting.
Bishop Antoun Visiting on October 31 and November 1, 2015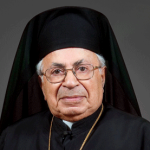 Bishop Antoun will be making an Episcopal Visit to St. Peter's on the weekend of November 1.
He will celebrate Vespers on Saturday, October 31 starting at 5:30. That evening he will meet privately with the Parish Council.
On Sunday His Grace will celebrate the Divine Liturgy with us accompanied by Fr. Elia Shalhoub, the Diocese Dean. The Reading of the Hours begins at 9am followed by Divine Liturgy at 9:30.
Following the Liturgy we will celebrate with Brunch at the Holiday on I75 and Alico Road (our former location) beginning at 1pm. See the announcement below for more information.
Please make sure to attend. A good impression is important. Bp. Antoun is our Bishop and we need to show him our respect and support of St. Peter's.
Brunch to Celebrate the Visit of Bp. Antoun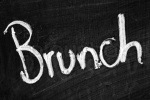 On Sunday November 1, 2015 at 12:30pm we will hold a celebratory brunch with Bp. Antoun at the Holiday Inn (I75 and Alico road, our former location, get map).
This is a good opportunity to get to know Bp. Antoun.
The cost is $25/person with children under 12 free.
Reservations are required. Please register at Church or on the website (mail in a check or pay through PayPal). See Mary Jarvis, Mary Copeland, or John Hansen.
If the cost is a hardship for anyone please mention it to Fr. Hans privately.
Food for the Hungry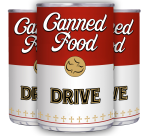 As we do ever year, the months approaching Christmas is when we collect foor for neighborhood foodshelves.
Please bring a canned item to Church with you on Sundays. Bins will be set up to collect them.
Cash/check donations work too. Please give your donation to Mary Copeland and notate "Food Donation" on the memo line.
The drive will run through December 29. All donations will be distributed locally.
See more information on the website.