The reason why St. Peter's exists is so that those who attend can find Christ. Our vision when it started and that guides it today is: St. Peter's is here for those who wants to find Christ as He is understood and served in our Orthodox Christian faith. It is open to everyone – even those who are looking for Him but don't know where to find Him yet.
This means then that we must always be open to our neighbor, to love our neighbor in the same way that God loves us. When we love our neighbor we love God. When we love God we love our neighbor. If God or neighbor is missing from the equation that we are not really serving God.
It also means that each one of us must define what our vocation and ministry is. Vocation and ministry are two words the define a very important part of our life in and with Christ. Vocation is what kind of work we are called to do – the kind of work we do; and ministry is how we accomplish that work.
Everyone has a vocation and ministry. No two people's vocation and ministry are alike. And vocation and ministry are practiced both in the Church and outside of it.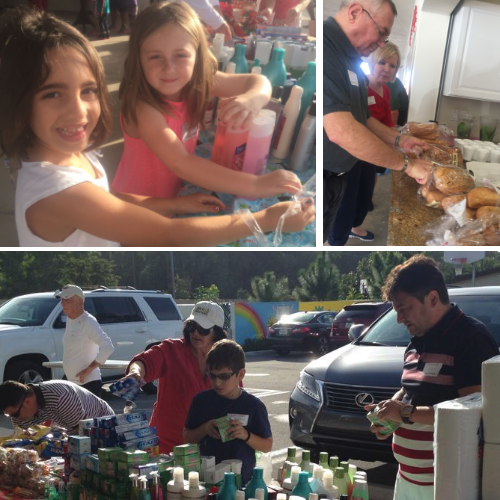 Don't know what your vocation is? The first step is to realize that God has called you out from the larger dominant society. Yes, we live in society but we are also members of a new nation, a royal priesthood, called by God to do good work.
The second step is to look at what you do well and what you really like doing. Ask yourself, "What do I do well and what do I really like to do? What gives me fulfillment? What kind of work brings me joy?" Start thinking about these things and also ask God to give you insight. You will become more aware of what you could be doing.
Then start to apply the insights. You will experience more meaning and joy. Cultivate your gifts. Bring them to work in the Church, your workplace and the other places where you live.
We are blessed at St. Peter's because we have so many people contributing to parish life in ways that bring real value to our other parishioners. God will bless them for this.
As we continue the parish will grow because this kind of dedication and commitment and even selflessness on occasion is needed to offer those who are seeking Christ but do not yet know where to find Him a place where they will find Him.
That is already happening and will continue if we – the ones to who much is given and therefore from whom much is required – remain faithful to our Lord and Savior Jesus Christ.
In Christ,
Fr. Hans