Teen-SOYO Virtual Retreat on Saturday, April 11 at 2:00pm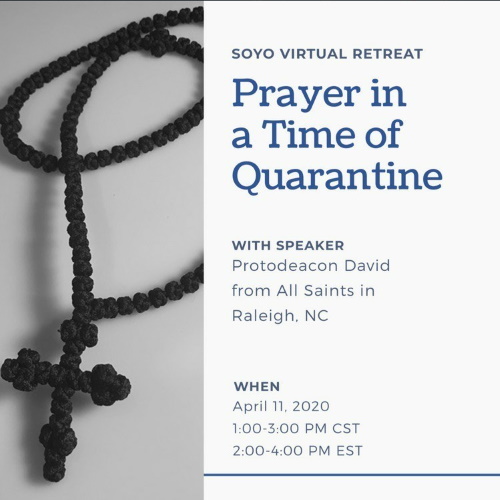 The Diocese of Miami and the South (DOMSE) Teen SOYO officers have decided that in this tough time to give diocese teens more frequent virtual retreats! These retreats will occur every other week with new topics, as well as speakers! The first one will be THIS Saturday with Speaker Protodeacon David from the parish of All Saints in Raleigh, NC, on "Prayer in Quarantine". It is open to all – not only teens.
The link for the zoom meeting: https://orthodoxyouth.zoom.us/j/909441838
The retreat will be held via ZOOM. Click the link, it will ask you if you want to download ZOOM, click "yes" and it will install and bring you to the retreat location.
Preparing for Liturgy at Home via Live Stream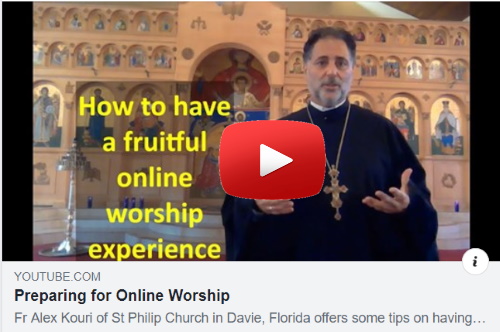 Fr Alex Kouri of St Philip Church in Davie, Florida offers some very practical and useful advice to make our worship through live stream profitable to us at home. Listen to learn how to prepare. Treat the virtual worship like going to Church on Sunday. Don't let the casualness of our home rob us of what we need to experience.