The Second Sunday of Luke
Orthodoxy 101 Classes to Start Wednesday, October 21
Orthodoxy 101 classes will begin Wednesday, October 21 starting at 7 pm. Classes will run about an hour with discussion time following for those who would like to stay.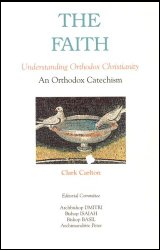 We will be using the book "The Faith" by Clark Carlton. Amazon seems the best place to order the books and there are plenty of used copies at a good price. Use this link to order: The Faith: Understanding Orthodox Christianity
A syllabus will be provided before the first class. Begin by reading the first two chapters.
This is a class geared towards inquirers and anyone interested in the Orthodox faith.
Go to Church!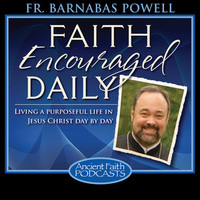 Find out why from Fr. Barnabas Powell who says, "A go-it-alone-Christianity always leads to a weak theology." (He's right, BTW. You end up losing your way.)

Time to Think About Stewardship
Soon you will be receiving a letter about supporting St. Peter's parish for the upcoming year.
By the grace of God we have made much progress this past year and the future looks very bright.
Our financial support of St. Peter's is important. We love God because He first loved us. We give back to God because He first gave to us.
Wisdom from Father Philotheos Zervakos
The humble person does not criticize anyone except himself, because he knows that he does not have any appointment to judge and censure others.
-Father Philotheos Zervakos
New Instructional Videos on Website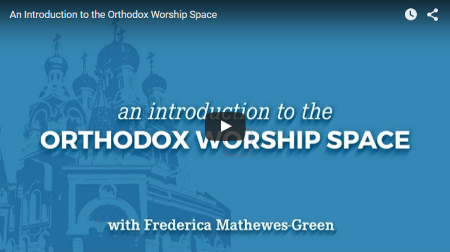 Check out the new videos on the St. Peter's website that teach us about our Orthodox faith. Four are taught by Orthodox author Frederica Mathewes-Green and a fifth teaches about the Jesus Prayer.
Choir Practice Continues on Tuesday at 6pm
Please consider joining the choir. "He who sings prays twice."
Bible Study Continues on Tuesday at 7pm
We are studying Acts (The Acts of the Apostles), the first written history of the Christian Church.
Please note: No bible study on Tuesday, October 13. Fr. Hans will be attending a meeting in Washington, DC.
Good Samaritan Fund
The Parish Council has designated all donations collected during Coffee Hour will go to the Good Samaritan Fund.
What is the Good Samaritan Fund? Occasionally Fr. Hans is made aware of needs that require some financial assistance. The Fund will be a reserve collected from which we can draw when necessary.
Remember in Your Prayers
Bonnie Joseph
Mary Spiropoulos, mother of Joan Simon.
Bob Smith
Tom and Jean, parents of Patty and Jerry.
How should we pray for the sick? Remember them daily. Say their names and ask God to bestow mercy and grace on them.
Sunday Readings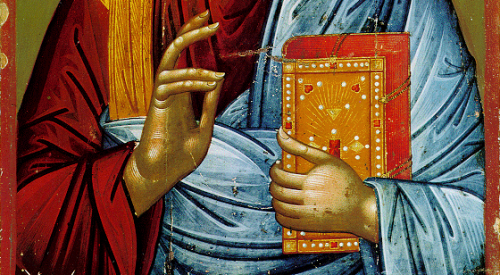 Epistle
For the Eighteenth Sunday after Pentecost
Let Thy mercy, O Lord, be upon us.
Rejoice in the Lord, O ye righteous.
The Reading from the Second Epistle of St. Paul to the Corinthians. (9:6-11)
Brethren, he who sows sparingly will also reap sparingly, and he who sows bountifully
will also reap bountifully. Each one must do as he has made up his mind, not reluctantly or under compulsion, for God loves a cheerful giver.
And God is able to provide you with every blessing in abundance, so that you may always have enough of everything and may provide in abundance for every good work. As it is written, "He scatters abroad, he gives to the poor; his righteousness endures forever." He who supplies seed to the sower and bread for food will supply and multiply your resources and increase the harvest of your righteousness. You will be enriched in every way for great generosity, which through us will produce thanksgiving to God.
Gospel
For the Second Sunday of Luke
The Reading from the Holy Gospel according to St. Luke. (6:31-36)
The Lord said: "As you wish that men would do to you, do so to them. If you love those who love you, what credit is that to you? For even sinners love those who love them. And if you do good to those who do good to you, what credit is that to you? For even sinners do the same. And if you lend to those from whom you hope to receive, what credit is that to you? Even sinners lend to sinners, to receive as much again.
But love your enemies, and do good, and lend, expecting nothing in return; and your reward will be great, and you will be sons of the Most High; for He is kind to the ungrateful and the selfish. Be merciful, even as your Father is merciful.