General Assembly This Sunday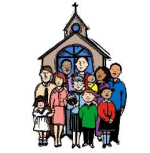 Please plan on attending Church this Sunday. Following the Divine Liturgy we will hold our first General Assembly meeting. We will offer reports on our progress this past year. We will also discuss moving to a new location.
The Parish Council has incorporated many of the suggestions and ideas voiced several weeks ago about the future of St. Peter's and will offer a tentative plan for our future. They have been working diligently on this and will seek your ideas, support and direction of the next steps that need to be made.
This is an important meeting. Please attend if you can.
John Hansen, Parish Council Co-Chairman, will lead the meeting.
Stewardship and Our Support of the Church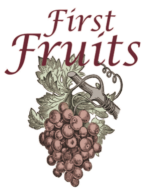 Sunday also marks the start of our Stewardship drive for 2013. Please keep in mind that your pledge is necessary for proper planning. That's why we all need it. Just like a family needs to have an idea of what income will be for the next month, so does the Church. Without it we cannot plan responsibly.
How much should we give? That is up to you and God. Here's a rule of thumb that serves as a good starting point though. Give at least one hour's worth of salary every week. Work at least one hour for the Church.
You will receive your Stewardship Form in the mail. If by chance you did not get one, you can also pick it up at Church starting this Sunday.
Bible Study Resumes on Thursday, November 29, 2013
We will meet at the home of Jack and Angela Long at 204 Cheshire Way, Naples, FL 34110 (in the Audubon neighborhood, entrance on Vanderbilt Drive) — get map.
Spread the word and invite your friends!
Two of My Favorite Sayings…
God doesn't care we you have come from. He cares about where you are going.
God doesn't expect us to be perfect – just faithful. –Mother Teresa
Sunday Scripture Readings
Epistle
Ephesians 5:8-19 (26th Sunday after Pentecost)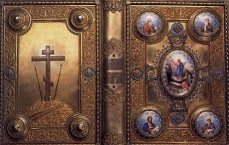 Let your mercy, O Lord, be upon us.

Rejoice in the Lord, O you righteous.
The Reading is from St. Paul's Letter to the Ephesians

BRETHREN, walk as children of light (for the fruit of light is found in all that is good and right and true), and try to learn what is pleasing to the Lord. Take no part in the unfruitful works of darkness, but instead expose them.

For it is a shame even to speak of the things that they do in secret; but when anything is exposed by the light it becomes visible, for anything that becomes visible is light.

Therefore it is said, "Awake, O sleeper, and arise from the dead, and Christ shall give you light." Look carefully then how you walk, not as unwise men but as wise, making the most of the time, because the days are evil.

Therefore do not be foolish, but understand what the will of the Lord is. And do not get drunk with wine, for that is debauchery; but be filled with the Spirit, addressing one another in psalms and hymns and spiritual songs, singing and making melody to the Lord with all your heart.
Gospel
Matthew 17:14-23 (10thSunday of Matthew)
The Reading from the Holy Gospel, according to St. M
atthew
At that time, a man came up to Jesus and kneeling before him said, "Lord, have mercy on my son, for he is an epileptic and he suffers terribly; for often he falls into the fire, and often into the water. And I brought him to your disciples, and they could not heal him."

And Jesus answered, "O faithless and perverse generation, how long am I to be with you? How long am I to bear with you? Bring him here to me." And Jesus rebuked him, and the demon came out of him, and the boy was cured instantly.

Then the disciples came to Jesus privately and said, "Why could we not cast it out?" Jesus said to them, "Because you have no faith. For truly, I say to you, if you have faith, even as a grain of mustard seed, you will say to this mountain, 'Move from here to there' and it will move; and nothing will be impossible to you. This kind never comes out except by prayer and fasting."

As they were traveling together through Galilee, Jesus said to them, "The Son of man is to be delivered into the hands of men, and they will kill him, and he will rise on the third day."