New St. Peter's Website is Done!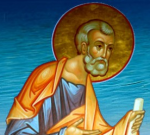 Go and see our new look. If you have any suggestions let us know!
Bible Study this Tuesday, November 19 at the Hansen's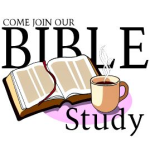 Bible studies continue this Tuesday, November 19 at Tom and Frieda Hansen's home starting at 7pm (get map). We will begin a study in the book of Luke.
If you have a friend who would like to attend bring them along!
Next scheduled bible study (after this one) is on Tuesday, December 3 at the home of Jack and Angela Long get map.
Time to Sign-Up for the Parish Christmas Card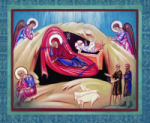 Once again you can help sponsor our St. Peter Parish Christmas card.
This is a great way to offer your best wishes to other members of our parish family and support your church at the same time.
Kindly download and print the form (new window will open) and give it to Mary Copeland or Mary Jarvis at church or mail it to:
St. Peter Orthodox Mission
P.O. Box 110844
Naples, Fl. 34109
Deadline for sign-up is December 15, 2014.
You can also download the sign-up form from the St. Peter website.
Bishop Antoun to Visit St. Peter's on December 15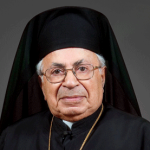 His Grace Bishop Antoun will be making his first pastoral visit to St. Peter's on Sunday, December 17. Plan to come!
He has been looking forward to this visit for quite a while. We will have plenty of time to talk to him, ask him questions, and so forth.
He will arrive on Saturday and meet with the Parish Council on Saturday evening. On Sunday he will preside over the Divine Liturgy.
Afterwards we will have a brunch/luncheon at the hotel where we can get to know our Bishop and he can get to know us.
Signup instructions will be available soon on the website.
Thank you to Peggy Mazeras for Hosting the Garage Sale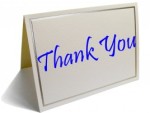 Thank you very much Peggy for the garage sale you organized to help St. Peter's. You work is very much appreciated.
Thank you to Jack and Angela Long for Hosting the Pot Luck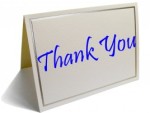 Thank you very much Jack and Angela for hosting the pot-luck last week. It was a great time of fellowship for us all.
Georgian Metropolitan to Visit Naples
Metropolitan Nicholas, an Orthodox Metropolitan from Georgia (the country bordering Turkey and Armenia) will be giving a talk in Naples on December 11 "The Orthodox Church in Georgia after the fall of Communism." The Georgian Church suffered severe persecution under the Communists. It has nearly 2000 parishes in the 1920's. Only 50 remained after the Communist era.
The public presentation starts at 7pm at Faith Lutheran Church (get map). Faith Lutheran Church is located Goodletter-Frank Road about 1/2 mile south of Pine Ridge on the south side (a few blocks past the Moorings).
The Orthodox Clergy Association of Southwest Florida is helping with the presentation.
Food Drive Continues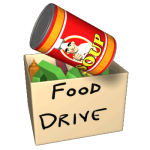 Every year we collect food for the poor in our area. This year we are starting early. Check your pantry and cupboards, but something extra at Publix, and bring it in strarting this Sunday.
We will collect and distribute through Thanksgiving.
Sunday Scripture Readings
Epistle
Epistle Galatians 6:11:18 (22nd Sunday after Pentecost)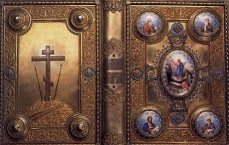 You, O Lord, shall keep us and preserve us.
Save me, O Lord, for the godly man has failed.
The Reading is from St. Paul's Letter to the Galatians
BRETHREN, see with what large letters I am writing to you with my own hand. It is those who want to make a good showing in the flesh that would compel you to be circumcised, and not only in order that they may not be persecuted for the cross of Christ.

For even those who receive circumcision do not themselves keep the law, but they desire to have you circumcised that they may glory in your flesh. But far be it from me to glory except in the cross of our Lord Jesus Christ, by which the world has been crucified to me, and I to the world.

For neither circumcision counts for anything, nor uncircumcision, but a new creation. Peace and mercy be upon all who walk by this rule, upon the Israel of God.

Henceforth let no man trouble me; for I bear on my body the marks of Jesus.

The grace of our Lord Jesus Christ be with your spirit, brethren. Amen.
Gospel
Gospel Luke 18:18 – 27 (13th Sunday of Luke)
The Reading of the Holy Gospel according to St. Luke
At that time, a ruler asked him, "Good Teacher, what shal l I do to inherit eternal life?"

And Jesus said to him, "Why do you call me good? No one is good but God alone. You know the commandments: 'Do not commit adultery, Do not kill, Do not steal, Do not bear false witness, Honor your father and mother.'" A nd he said, "All these I have observed from my youth."

And when Jesus heard it, he said to him, "One thing you still lack. Sell all that you have and distribute to the poor, and you will have treasure in heaven; and come, follow me." But when he heard t his he became sad, for he was very rich.

Jesus looking at him said, "How hard it is for those who have riches to enter the kingdom of God! For it is easier for a camel to go through the eye of a needle then for a rich man to enter the kingdom of God."

Those who heard it said, "Then who can be saved?" But he said, "What is impossible with men is possible with God."