Bishop Antoun to Visit St. Peter's on December 15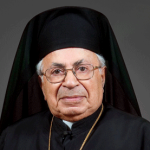 His Grace Bishop Antoun will be making his first pastoral visit to St. Peter's on Sunday, December 17. Plan to come!
He has been looking forward to this visit for quite a while. We will have plenty of time to talk to him, ask him questions, and so forth.
He will arrive on Saturday and meet with the Parish Council on Saturday evening. On Sunday he will preside over the Divine Liturgy.
Afterwards we will have a brunch/luncheon at the hotel where we can get to know our Bishop and he can get to know us. Cost for the lunch is $20.
Signup instructions will be available soon.
Potluck at Long's on Saturday, November 16 at 6pm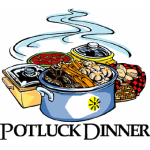 Our potlucks are casual affairs where we just enjoy each other's company. It's provides good food and fellowship in the best sense of those terms!
We will meet at the home of Jack and Angela Long at 204 Cheshire Way, Naples, FL 34110 (in the Audubon neighborhood, entrance on Vanderbilt Drive) — get map.
It starts at 6pm and of course everyone (and their friends) are welcome.
Bible Study next Tuesday, November 19 at the Hansen's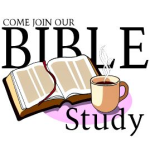 Bible studies resume this Tuesday, November 19 at Tom and Frieda Hansen's home starting at 7pm (get map).
Mark you calendars and bring your questions.
If you have a friend who would like to attend bring them along!
Next scheduled bible study (after this one) is on December 3 at the Hansens.
Georgian Metropolitan to Visit Naples
Metropolitan Nicholas, an Orthodox Metropolitan from Georgia (the country bordering Turkey and Armenia) will be giving a talk in Naples on December 11 "The Orthodox Church in Georgia after the fall of Communism." The Georgian Church suffered severe persecution under the Communists. It has nearly 2000 parishes in the 1920's. Only 50 remained after the Communist era.
The public presentation starts at 7pm at Faith Lutheran Church (get map). Faith Lutheran Church is located Goodletter-Frank Road about 1/2 mile south of Pine Ridge on the south side (a few blocks past the Moorings).
The Orthodox Clergy Association of Southwest Florida is helping with the presentation.
Food Drive Continues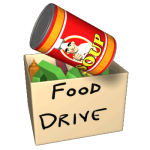 Every year we collect food for the poor in our area. This year we are starting early. Check your pantry and cupboards, but something extra at Publix, and bring it in strarting this Sunday.
We will collect and distribute through Thanksgiving.
Check Out the St. Peter Facebook Page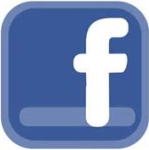 Did you know that St. Peter's is on Facebook? Check us out at https://www.facebook.com/StPeterOrthodoxChurch
Sunday Scripture Readings
Epistle
Galatians 2:16 – 20 (21 st Sund ay after Pentecost)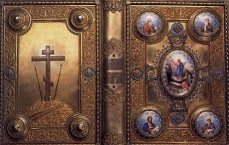 How great are thy works, O Lord!
Thou hast made all things in wisdom.
Bless the Lord, O my soul.
The Reading is from St. Paul's Letter to the Galatians
BRETHREN, you know that a man is not justified by works of the law but through faith in Jesus Christ, even we have believed in Christ Jesus, in order to be justified by faith in Christ, and not by works of the law, because by works of the law shall no one be justified.

But if, in our endeavor to be justified in Christ, we ourselves were found to be sinners, is Christ then an agent of sin? Certainly not! But if I build up again those things which I tore down, then I prove myself a transgressor. For I through the law died to the law, that I might live to God. I have been crucified with Christ; it is no longer I who live, but Christ who lives in me; and the life I now live in the flesh I live by faith in the Son of God, who loved me and gave himself for me.
Gospel
Luke 12:16-21 (9th Sunday of Luke)
The Reading of the Holy Gospel according to St. Luke
The Lord spoke this parable: "The land of a rich man brought forth plentifully; and he thought to himself, `What shall I do, for I have nowhe re to store my crops?' And he said, `I will do this: I will pull down my barns, and build larger ones; and there I will store all my grain and my goods. And I will say to my soul, Soul, you have ample goods laid up for many years; take your ease, eat, drink, be merry.'

But God said to him, `Fool! This night your soul is required of you; and the things you have prepared, whose will they be?' So is he who lays up treasure for himself, and is not rich toward God." And when he said these things, he cried, "He that has ears to hear, let him hear."