Sunday of the After-feast of the Ascension
Commemoration of the Holy Fathers of the First Ecumenical Council
Cyril, archbishop of Alexandria; Pelagia and the three Virgin-martyrs of Chios; Venerable Cyril of Belozersk; Venerable Columba, Enlightener of Scotland
"I will build My Church, and the gates of hell shall not prevail against it" (Mt. 16:18). Although the Church of Christ on earth will pass through difficult struggles with the enemy of salvation, it will emerge victorious.
Persecution of Christians ceased during the fourth century, but heresies arose within the Church itself. One of the most pernicious of these heresies was Arianism. Arius, a priest of Alexandria, was a man of immense pride and ambition. In denying the divine nature of Jesus Christ and His equality with God the Father, Arius falsely taught that the Savior is not consubstantial with the Father, but is only a created being.
A local Council, convened with Patriarch Alexander of Alexandria presiding, condemned the false teachings of Arius. However, Arius would not submit to the authority of the Church. He wrote to many bishops, denouncing the decrees of the local Council. He spread his false teaching throughout the East, receiving support from certain Eastern bishops.
Investigating these dissentions, the holy emperor Constantine (May 21) consulted Bishop Hosius of Cordova (Aug. 27), who assured him that the heresy of Arius was directed against the most fundamental dogma of Christ's Church, and so he decided to convene an Ecumenical Council. In 325, 318 bishops representing Christian Churches from various lands gathered together at Nicea.
Read the complete story on the Orthodox Church in America website.
Michael Strezev Accepted to Masters Music Program
Many of you know Michael, our parishioner from Moldavia. Michael makes his living playing the organ which is why you see him enter liturgy late on most Sundays. He plays for other churches.
Most don't know that Michael is an accomplished organ player, one with great promise and talent. He was encouraged by a faculty member of the Eastman School of Music to audition there and was accepted into their Master's program. He begins his studies in August. He needs to raise $20,000 plus living expenses.
Michael has been granted a scholarship that covers half of his expenses to start. A person associated with the Naples Philharmonic is arranging a fund raising concert to help him meet the second half of his expenses. Location and time will be announced. It would be could if those of us who can help him attend the concert in support of his goals.
If would also be good if anyone who could help him do so. My prayer is that the money comes in for Michael through both work and gifts and that he be able to complete this course of study in his fledgling career.
The Ascension Divine Liturgy on June 5, 2019 at 6:30pm
The Ascension is when Jesus Christ ascended into heaven to resume his rightful place at the right hand of the Father. It is the completion of Christ's earthly ministry. Following about two weeks later the Holy Spirit descends, the Church begins, and the era of the New Covenant (God's new way of dealing with men) begins.
We will commemorate Ascension with a Divine Liturgy on the Eve of Ascension on June 5, 2019 starting at 6:30pm.
Community Luncheon on Thursday, June 6, 2019 at 12:00pm Noon
You are invited to join your St. Peter's friends for lunch and fellowship at 12 noon on Thursday, September at 12:00pm.
Barbara Dionysopoulos and friends are preparing a delicious meal for all our members. Come and join us to enjoy some good food and the company of your friends. Make some new friends too!
Reservations are required! Please call Barbara at 239-826-1655 or sign up in the Social Hall after Divine Liturgy.
Menu
Chicken with macaroni
Greek salad (feta and olives)
Whole wheat French bread
Desert
Coffee
Cost $5. All proceeds go to the building fund.
Fr. Hans Our of Town from Wednesday, June 12 to Saturday June 15, 2019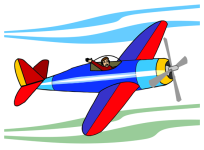 He will be attending the Parish Life Conference in Raleigh, North Carolina.
He will be available by cell phone – 239-24-4775
Father's Day Barbecue on Sunday, June 16
It's early but we have to give our dessert makers time to plan!
Here's the menu:
Hot dogs
Hamburgers
Pulled pork bar BQ
— and all the sides that go with it!
Ladies and other dessert makers…
Can you continue doing the fine job you have been doing? Desserts have been great!
Pledge Report – May 2019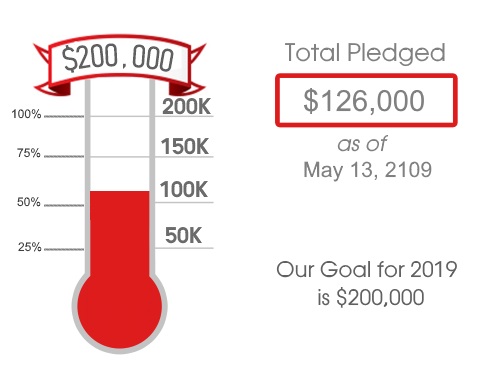 In order to meet our operating Budget goal for 2019 we need to take in $16,666.00 each month.
Please pledge in order to meet our goal. Pledge forms are available on the table in the narthex.
Interfaith Charities Needs Our Help
Interfaith Charities, the local agency St. Peter's partners with to help working poor families in our immediate area needs these items:
Rice
Lentils
Tuna
Mac and cheese
Soup
SpaghettiOs
Jelly
Used clothing
Used housewares
St. Peter's is committed to helping the poor among us. If each family could bring some of these items to church this Sunday and the next, then we will get them to Interfaith Charities and the families who need them.
Icons Available in the Social Hall

St. Peter's has a large selection of Icons available for sale and donation. They come in various sizes — mini, small, medium and large.
The Icons are generously donated by Theo Palis and therefore all proceeds go directly to St. Peter's.
If there is a specific icon you are looking for and we don't have it, Theo might be able to make it for you.
Bible Studies
Calendar At A Glance
JUNE
Wednesday, Jun 5 — Ascension Divine Liturgy
Wednesday, Jun 5 — CANCELED Men's/Women's Bible Study at 7:00pm (Ascension Liturgy)
Thursday, Jun 6 — St. Demetrios Brotherhood at 7:00pm
Wednesday-Saturday, Jun 12-15 — Parish Life Conference in NC. (Fr. Hans out of town)
Wednesday, Jun 12 — CANCELED Community Bible Study at 7:00pm (Fr. Hans out of town)
Thursday, Jun 13 — CANCELED St. Demetrios Brotherhood at 7:00pm (Fr. Hans out of town)
Sunday, Jun 16 — PENTECOST
Sunday, Jun 16 — Father's Day Barbecue following Liturgy
Monday-Saturday, June 24-29 — St. Peter and Paul Fasting Period
Monday, Jun 24 — Divine Liturgy for Nativity of St. John the Baptist at 6:30pm
Wednesday, Jun 26 — Men's/Women's Bible Study at 7:00pm
Thursday, Jun 27 — St. Demetrios Brotherhood at 7:00pm
Saturday, June 29 — St. Peter and Paul Divine Liturgy at 6:30pm
Wisdom From The Elders
The suffering of the world, ample and endless, is their own. We are all one human being. And the prayer of the humble person is one: "Lord Jesus Christ, have mercy on me." In other words, have mercy on the whole of your world. He prays and breathes for all people. He is the breath of the world. He lives with Him Who is the Alpha and the Omega Metropolitan Saba (Esber)
'The pure of heart will see God,' according to the Lord's infallible word (Mt. 5:8), according to his capacity, receiving as much as his mind can sustain; yet the infinite and incomprehensible nature of the Godhead remains beyond all understanding. Archimandrite Vasileios (Gontikakis) of Iveron
I see a fish expiring as soon as it is taken out of the water, and I say: "That is me! If they take me out of Your embrace, I shall die in seconds—like a fish tossed onto the sand. St. Nikolai Velimirovich
Know and remember always, no matter where you are, that whatsoever hurts will be dulled as soon as you learn In all things, to look at Me. Everything has been sent to you by Me, for the perfection of your soul. All these things were from Me. St. Seraphim of Viritsa
A certain monk lived in a monastery, and he was always angry. He decided, "I will leave this place and dwell by myself as a hermit, and then I will no relations with anyone, and the passion of anger will leave me." Leaving the monastery, he settled in a cave. One day, having taken up a pitcher of water, the monk set it one the ground, and it tipped over. Again he drew the water, and the pitcher tipped a second time. The he drew it again, and it fell a third time. The brother got angry, picked it up and broke it.
When he had come to himself, he understood that the devil had triumphed over him and said, "Behold, I have gone away into seclusion, and I am conquered! I will go back to the monastery, for patience and the help of God are necessary everywhere!" And he returned to his previous place. Ancient Patericon, 7.38
Remember in Your Prayers
Mary
Jonathan
Alaina
Connie
Baby Luke
George
Priest Kyprianos
Presvytera Charlotte
Savannah (Jonson)
Bud
Silvana
Nicole
Evan
Megan
Bill R.
Pat R.
Aglaia
George
Hieromonk Serapion
Priest Kyprianos
Presvytera Charlotte
Bryan, Carolina, their unborn baby
Athanasia
Alexandra
Constantina
Maryanne (E)
Ron (E)
Tim
Robert (J)
Mary (J)
Patricia
Gregory
Doug Spencer
Kathy Spencer
Andreas
Sofia Tešanovic
Paul
Dennis H. and Family
Victor Evan
Ann
James
Vasiliki
Efstratia
Alexandra
Nikos
Georgia
Ioannis
Costandino
Jeffrey
Vaso
Dave
Dimitri – Presbyter
Vassiliki
Octavio
Tom
Carl
Rena
Nikolay (5 year old boy in Bulgaria whose parents asked us to pray)
David
Rosie
Kathryn
Jeremy
Constantine
Robert
Jane
Theodora
David
Gina
Micheal
Haralambos
Lillian
Presbytera Rosy
Valentina
Eva W.
Barbara
Angela
Carol Ann
Matthew
Chrysostom
Tim
Pat
Christina
Maria Louise
Maximos
Marian
Photini
Nicholas
Sarah
Constantine Houpis
Anna Marie Smith Baker
Katerina
Mary Kassis
Baby Maximus
Christine
Maria
Annette Star
Claire Livaditis
Eva Chandilles
Baby Dani
Scott Nedoff
James Hord
Tom
How should we pray for the sick? Remember them daily. Say their names (first names are sufficient) and ask God to bestow mercy and grace on them.
Add or remove names and print this list for easy reference during your prayer time on the St. Peter website.
Sunday Readings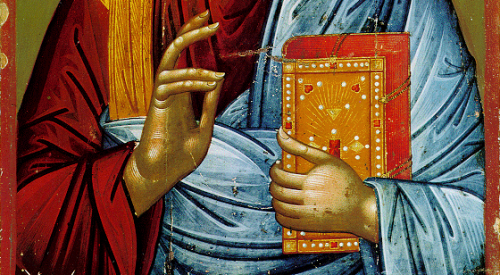 Epistle
Blessed art Thou, O Lord, the God of our Fathers.
For Thou art just in all Thou hast done.
The Reading from the Acts of the Apostles. (20:16-18, 28-36)
In those days, Paul had decided to sail past Ephesus, so that he might not have to spendtime in Asia; for he was hastening to be at Jerusalem, if possible, on the day of Pentecost. Andfrom Miletus he sent to Ephesus and called to him the elders of the church. And when they cameto him, he said to them: "Take heed to yourselves and to all the flock, in which the Holy Spirit hasmade you overseers, to care for the church of God which he obtained with the blood of his ownSon. I know that after my departure fierce wolves will come in among you, not sparing the flock;and from among your own selves will arise men speaking perverse things, to draw away thedisciples after them. Therefore, be alert, remembering that for three years I did not cease night or day to admonish everyone with tears.

And now I commend you to God and to the word of His grace, which is able to build you up and to give you the inheritance among all those who are sanctified. I coveted no one's silver or gold or apparel. You yourselves know that these hands ministered to my necessities, and to those who were with me. In all things I have shown you that by so toiling one must help the weak, remembering the words of the Lord Jesus, how He said, 'It is more blessed to give than to receive.'" And when he had spoken thus, he knelt down and prayed with them all.
Gospel
The Reading from the Holy Gospel according to St. John. (17:1-13)
At that time, Jesus lifted up His eyes to heaven and said, "Father, the hour has come; glorifyThy Son that the Son may glorify Thee, since Thou hast given Him power over all flesh, to give eternal life to all whom Thou hast given Him. And this is eternal life, that they know Thee theonly true God, and Jesus Christ Whom Thou hast sent. I glorified Thee on earth, havingaccomplished the work which Thou gavest Me to do; and now, Father, glorify Thou Me in Thyown presence with the glory which I had with Thee before the world was made. I have manifestedThy Name to the men whom Thou gavest Me out of the world; Thine they were, and Thou gavest them to Me, and they have kept Thy word. Now they know that everything that Thou hast given Me is from Thee; for I have given them the words which Thou gavest Me, and they have received them and know in truth that I came from Thee; and they have believed that Thou didst send Me.

I am praying for them; I am not praying for the world but for those whom Thou hast given Me, for they are Thine; all Mine are Thine, and Thine are Mine, and I am glorified in them. And now Iam no more in the world, but they are in the world, and I am coming to Thee. Holy Father, keep them in Thy Name, which Thou hast given Me, that they may be one, even as We are one. While I was with them, I kept them in Thy Name, which Thou have given Me; I have guarded them, and none of them is lost but the son of perdition, that the scripture might be fulfilled. But now I am coming to Thee; and these things I speak in the world, that they may have My joy fulfilled in themselves."