What Happened to the Signers of the Declaration of Independence?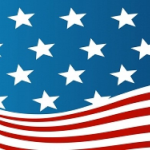 Religious liberty like any kind of liberty, carries a cost. We need to be grateful for the people who signed the Declaration of Independence that gave us our liberty. We have to be prepared to defend it too if necessary.
1. Five signers were captured by the British as traitors, and tortured before they died.
2. Twelve had their homes ransacked and burned.
3. Two lost their sons serving in the Revolutionary Army; another had two sons captured.
4. Nine of the 56 fought and died from wounds or hardships of the Revolutionary War.
They signed and they pledged their lives, their fortunes, and their sacred honor.
What kind of men were they?
1. Twenty-four were lawyers and jurists.
2. Eleven were merchants,
3. Nine were farmers and large plantation owners; men of means, well educated.
Still they signed the Declaration of Independence knowing full well that the penalty would be death if they were captured.
Carter Braxton of Virginia, a wealthy planter and trader, saw his ships swept from the seas by the British Navy and eventually sold his home and properties to pay his debts, and died in rags.
Thomas McKeam was forced to move his family almost constantly. He served in the Congress without pay, and his family was kept in hiding. His possessions were taken from him, and poverty was his reward.
Vandals or soldiers looted the properties of Dillery, Hall, Clymer, Walton, Gwinnett, Heyward, Ruttledge, and Middleton.
Thomas Nelson, Jr., lost his home to the British General Cornwallis for his headquarters. Nelson died bankrupt.
Francis Lewis had his home and properties destroyed. The enemy jailed his wife, and she died within a few months.
John Hart was driven from his wife's bedside as she was dying. Their 13 children fled for their lives. His fields and his gristmill were laid to waste. For more than a year he lived in forests and caves, returning home to find his wife dead and his children vanished.
Sunday Scripture Readings
Epistle
Galatians 3:23-4:5 (St. Kyriake, same as 15th Thursday after Pentecost)
God is wonderful in his saints.
Bless God in the Congregations.
The Reading is from Saint Paul's First Letter to the Galatians

Brethren, before faith came, we were confined under the law, kept under restraint until faith should be revealed. So that the law was our custodian until Christ came, that we might be justified by faith. But now that faith has come, we are no longer under the custodian; for in Christ Jesus you are all sons of God, through faith. For as many of you as were baptized into Christ have put on Christ. There is neither Jew nor Greek, there is neither slave nor free, there is neither male nor female; for you are all one in Christ Jesus. And if you are Christ's, then you are Abraham's offspring, heirs according to promise.

I mean that the heir, as long as he is a child, is no better than a slave, though he is the owner of all the estate; but he is under guardians and trustees until the date set by the father. So with us; when we were children, we were slaves to the elemental spirits of the universe. But when the time had fully come, God sent forth his Son to redeem those who were under the law, so that we might receive adoptions as sons.
Gospel
Matthew 4:18-23 (2nd Sunday after Pentecost)
The Reading of the Holy Gospel according to St. Matthew
At that time, as he walked by the Sea of Galilee, he saw two brothers, Simon who is called Peter and Andrew his brother, casting a net into the sea; for they were fishermen. And he said to them, "Follow me, and I will make you fishers of men." Immediately they left their nets and followed him. And going on from there he saw two other brothers, James the son of Zebedee and John his brother, in the boat with Zebedee their father, mending their nets, and he called them. Immediately they left the boat and their father, and followed him.

And he went about all Galilee, teaching in their synagogues and preaching the gospel of the kingdom and healing every disease and every infirmity among the people.