Moving into the New Church
We are making significant progress in the space that will become our new Church home. We hope to get an occupancy permit by September 1 but it may be delayed a week or two. As soon as the date is fixed we will let you know.
Things being done include laying a new carpet, installing a second door (fire marshal requirement), purchasing some needed furniture items, ordering chairs, setting up a buffet area for coffee after liturgy, signage, security, utilities and some other things. We are also starting a bookstore that will have icons, books, eventually DVD's and more.
We will move the liturgical setup we presently have in the Holiday Inn to our new site and then develop a master plan once we become more familiar and comfortable with the space. We will not be making any changes until the plan is in place.
The address for our new space is:
St. Peter Orthodox Church
24850 Old 41 Rd. Suite 6
Bonita Springs, FL 34135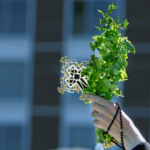 Follow this link to view it on Google maps. We will not post it on the website until we are ready for occupancy.
After our very first Liturgy, Fr. Hans will hold a blessing of the waters to bless the new space and all the parishioners who attend. As soon as we know the date we will let you know!
Contributing to the New Church
One especially gratifying and extremely encouraging development is the financial support we have received so far to help fund this move. As you know, the Parish Council wanted at least one year's worth of expenses in the bank before we even began to look. It turned out we have over two years of expenses tucked away for emergencies.
We plan to ask for help for the relocation costs but held off until we knew exactly what the expenses will be and could list them on the website. We hope to have this completed this week and will send out a special newsletter when it is ready.
Much to our surprise however donations are already coming in. We are very grateful for this. We can feel the excitement at this important step in the development of St. Peter's and see the eagerness to begin as confidence that the correct decisions were made. It also portends a bright future.
What is the Future of St. Peter's?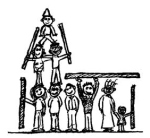 I (Fr. Hans) think a lot about this question and I pray (yes, literally) that our Lord reveals it to us so that the decisions we make today are in accord with God's will for us and mistakes are not made.
Here's what I see. St. Peter's can become the home to anyone who is seeking Christ. Period. It doesn't matter where they come from, what hardships they have experienced, what station they might occupy in the larger society, or anything else like that.
We will welcome them and teach them about Christ as he is understood and comprehended in our Orthodox faith and if they so choose they can make St. Peter's their home just as we have. They will become our brothers and sisters.
It has been my conviction for a long time that there are many people looking for Christ but cannot find Him. Some of the seekers are already Christian, some are not. It is also my conviction that St. Peter's can become the Church home they are looking for. God Himself will bring them to us. Soon we will see if my conviction is correct, but I believe it is and we will see the Lord bring people to us.
As for the Church itself, we start a the regular cycle of services including all weekday feast days as well as Orthros on Sunday mornings. We are just starting out so there will be a few bumps along the way but in a year or so it should be humming right along. I would like to incorporate Vespers and even Vigils where appropriate.
Shared Services at St. Paul's – August 5 and 14
We are of course very grateful to St. Paul's for their help and graciousness towards us these past five years. We look forward to continuing our good relationship with them and hope that our success becomes theirs as well and work to that end.
Until we are completely located in our new space we will still share services with them. They are:
Transfiguration Vesperal Liturgy, August 5 at 6pm.
Read more about the Transfiguration of Christ here.
Dormition of the Theotokos Vesperal Liturgy, August 14 at 6pm.
Read more about the Dormition here.
The Sunday Scripture Readings
The Gospel Reading
(For Sixth Sunday of Matthew)
(For the Eighth Sunday of Matthew)
The Reading from the Holy Gospel according to St. Matthew. (14:14-22)
At that time, when Jesus went ashore he saw a great throng; and he had compassion on them, and healed their sick. When it was evening, the disciples came to Him and said, "This is a lonely place, and the day is now over; send the crowds away to go into the villages and buy food for themselves."

Jesus said, "They need not go away; you give them something to eat." They said to Him, "We have only five loaves here and two fish." And He said, "Bring them here to Me."

Then He ordered the crowds to sit down on the grass; and taking the five loaves and the two fish He looked up to Heaven, and blessed, and broke and gave the loaves to the disciples, and the disciples gave them to the crowds. And they all ate and were satisfied. And they took up twelve baskets full of the broken pieces left over.

And those who ate were about five thousand men, besides women and children. Then Jesus made the disciples get into the boat and go before Him to the other side, while He dismissed the crowds.
The Epistle Reading
(For the Eighth Sunday after Pentecost)
The Lord will give strength to His people.
Ascribe to the Lord, O sons of God, ascribe to the Lord honor and glory.
The Reading from the First Epistle of St. Paul to the Corinthians. (1:10-17) Brethren, I appeal to you, by the Name of our Lord Jesus Christ, that all of you agree and that there be no dissension among you, but that yoube united in the same mind and the same judgment.

For it has been reported to me by Chloe's people that there is quarreling among you, my brethren. What I mean is that each one of you says, "I belong to Paul," or "I belong to Apollos," or "I belong to Cephas," or "I belong to Christ."

Is Christ divided? Was Paul crucified for you? Or were you baptized in the name of Paul? I thank God that I baptized none of you except Crispos and Gaius; lest anyone shouldsay that you were baptized in my name. (I did baptize also the household of Stephanas.

Beyond that, I do not know whether I baptized anyone else.) For Christ did not send me to baptize but to preach the Gospel, and not with eloquent wisdom, lest the cross of Christ be emptied of its power.