The Third Sunday of Matthew
The Great Martyr Kyriake of Nicomedia
Saint Kyriake was the only child of Dorotheus and Eusebia. Since she was born on a Sunday (Kyriake, in Greek), she was named Kyriake.
One day a wealthy magistrate wished to betroth Kyriake to his son. Not only was she young and beautiful, but her parents were wealthy, and the magistrate wished to control that wealth. The magistrate went to her parents to request her hand, but Saint Kyriake told him that she wished to remain a virgin, for she had dedicated herself to Christ.
The magistrate was angered by her words, so he went to the emperor Diocletian to denounce the saint and her parents as Christians who mocked the idols, and refused to offer sacrifice to them.
Diocletian sent soldiers to arrest the family and have them brought before him. He asked them why they would not honor the gods which he himself honored. They told him that these were false gods, and that Christ was the one true God.
Dorotheus was beaten until the soldiers grew tired and were unable to continue. Since neither flattery nor torment had any effect, Diocletian sent Dorotheus and Eusebia to Melitene on the eastern border between Cappadocia and Armenia. Then he sent Saint Kyriake to be interrogated by his son-in-law and co-ruler Maximian at Nicomedia.
Maximian urged her not to throw her life away, promising her wealth and marriage to one of Diocletian's relatives if she would worship the pagan gods. Saint Kyriake replied that she would never renounce Christ, nor did she desire worldly riches. Enraged by her bold answer, Maximian had her flogged. The soldiers who administered this punishment became tired, and had to be replaced three times.
Shamed by his failure to overcome a young woman, Maximian sent Saint Kyriake to Hilarion, the eparch of Bithynia, at Chalcedon. He told Hilarion to either convert Kyriake to paganism, or send her back to him.
Making the same promises and threats that Diocletian and Maximian had made before, Hilarion was no more successful than they were. Saint Kyriake challenged him to do his worst, because Christ would help her to triumph. The saint was suspended by her hair for several hours, while soldiers burned her body with torches. Not only did she endure all this, she also seemed to become more courageous under torture. Finally, she was taken down and put into a prison cell.
That night Christ appeared to her and healed her wounds. When Hilarion saw her the next day, he declared that she had been healed by the gods because they pitied her. Then Hilarion urged her to go to the temple to give thanks to the gods. She told him that she had been healed by Christ, but agreed to go to the temple. The eparch rejoiced, thinking that he had defeated her.
In the temple, Saint Kyriake prayed that God would destroy the soulless idols. Suddenly, there was a great earthquake which toppled the idols, shattering them to pieces. Everyone fled the temple in fear, leaving Hilarion behind. Instead of recognizing the power of Christ, the eparch blasphemed the true God as the destroyer of his pagan gods. He was struck by a bolt of lightning and died on the spot.
Saint Kyriake was tortured again by Apollonius, who succeeded Hilarion as eparch. When she was cast into a fire, the flames were extinguished. When she was thrown to wild beasts, they became tame and gentle. Therefore, Apollonius sentenced her to death by the sword. She was permitted time to pray, so she asked God to receive her soul, and to remember those who honored her martyrdom.
Just as Saint Kyriake ended her prayer, angels took her soul before the soldiers could strike off her head. Pious Christians took her relics and buried them in a place of honor.
Source Orthodox Church in America website.
Thank you to Mary Copeland all Who Helped at our Feast Day Celebration
A special thank you to everyone who helped plan and execute our Feast Day celebration welcome supper. It was beautiful. It rained hard that evening and some could not make it because the of rain but the turnout was respectable nonetheless.
A special thank you to Mary Copeland who chaired the event.
Fr. Hans Our Town Wednesday to Saturday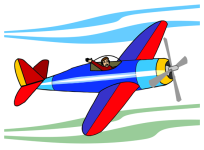 Fr. Hans will be out of town from Wednesday July 3 to Saturday, July 6, 2019. He will be in Minneapolis visiting his mother who is sick. In case of pastoral emergency please call Fr. Paul Girgis at 509-845-4540.
Summers are Rough, St. Peter's Needs Your Help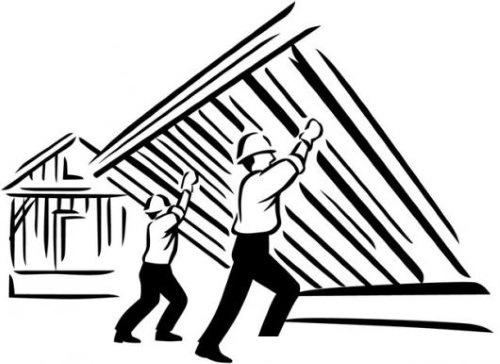 Summers are always a difficult time to pay our bills. Parishioners are up north, others are on vacation, and the real financial needs bubble up.
If we can't make our monthly goals, the money has to come from somewhere else. Usually it's a reserve like the building fund. We don't want to do that but there is no other choice. The bills have to be paid.
The Parish Council recently send a out a letter explaining our situation. Please read it and respond at your earliest convenience.
The first five months have been good. Now we are falling behind. We respectfully ask everyone to remain current on their pledge, give more if you can, and help us keep St. Peter's in the black.
St. Peter's Community Luncheon on Thursday, July 11, 2019 at 12:00pm
Menu
Baked Tomato Stuffed with Whole Wheat Orzo
Potato
Greek Salad with Feta Cheese and Kalamata Olives
Bread, Dessert, Beverage
Barbara Dionysopoulos and friends are preparing a delicious meal for all our members. Come and join us to enjoy some good food and the company of your friends. Make some new friends too and get to know other parishioners.
Reservations are required! Please call Barbara at 239-826-1655 or sign up in the Social Hall after Divine Liturgy.
Donations are accepted. Proceeds benefit the building fund.
Would you like to sponsor a lunch? Please see Barbara Dionysopoulos.
Liturgy for St. Paisios of Athos on July 12, 2019 at 9:30am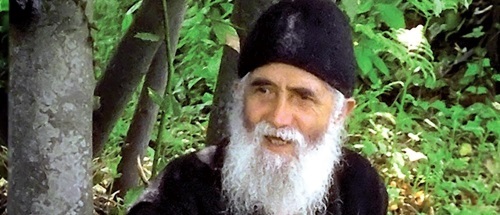 On Friday, July 12 at 9:30am we will celebrate the Liturgy commemorating St. Paisios of Athos. Why? Because St. Paisios has also worked miracles for some of the families in our parish. God is glorified through His Saints.
Pledge Report – June 2019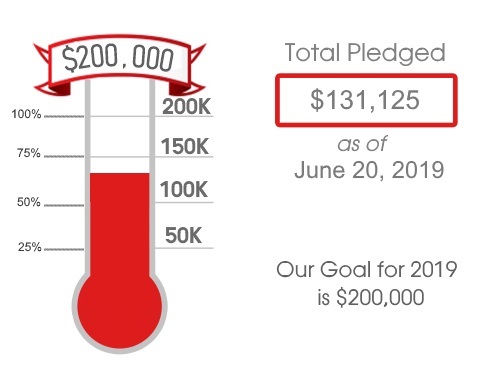 In order to meet our operating Budget goal for 2019 we need to take in $16,777.00 each month.
We are $4,400.00 short of our goal for May.
Please pledge in order to meet our goal. Pledge forms are available on the table in the narthex.
Icons Available in the Social Hall

St. Peter's has a large selection of Icons available for sale and donation. They come in various sizes — mini, small, medium and large.
The Icons are generously donated by Theo Palis and therefore all proceeds go directly to St. Peter's.
If there is a specific icon you are looking for and we don't have it, Theo might be able to make it for you.
Bible Studies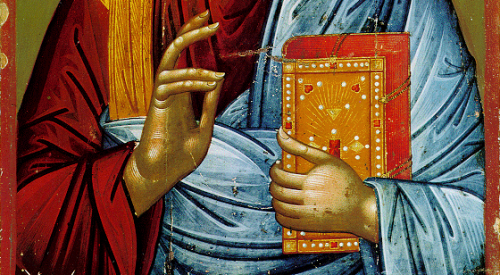 Bible Studies have been cancelled for the summer. We will resume in September.
Calendar At A Glance
JULY
Tuesday, Jul 2 — Divine Liturgy St. John of San Francisco at 9:30am
Thursday Jul 4 — CANCELLED St. Demetrios Brotherhood at 7:00pm (Fr. Hans out of town)
Thursday Jul 11 — Community Luncheon at 12:00pm Noon
Thursday Jul 11 — St. Demetrios Brotherhood at 7:00pm
Friday, Jul 12 — Divine Liturgy of St. Paisios of Athos at 9:30am
Thursday Jul 18 — St. Demetrios Brotherhood at 7:00pm
Monday-Saturday, July 22-26 — Fr. Hans Out of Town Attending Antiochian Convention
Thursday Jul 25 — CANCELLED St. Demetrios Brotherhood at 7:00pm (Fr. Hans out of town
AUGUST
Thursday Aug 1 — St. Demetrios Brotherhood at 7:00pm
Wisdom From The Elders
You don't excuse others but you excuse yourself? Then, tomorrow Christ will not excuse you. Your heart can become hard as a rock in an instant if you are not careful, and it can equally quickly become tender. You must acquire a maternal heart. You see, a mother will forgive all things, and sometimes will pretend not to see certain mischief. Be patient with others and excuse them; tolerate others so that Christ will tolerate you. Saint Paisios of Mount Athos
–Geronda, why do temptations often occur on feast days? – Don't you know? On holy feast days, Jesus Christ, Panaghia and the saints are most joyful, treating us with blessings and other spiritual gifts. … Knowing this, the devil creates temptations in order to deprive people of these divine gifts and prevent them from rejoicing and benefitting from these feasts days. Saint Paisios of Mount Athos
The correct spiritual approach is to forget the good you do to others and to remember the good others do to you. When someone reaches this state of spiritual being, then he is indeed human, a man of God. Saint Paisios of Mount Athos
This is what it is to be of Christ: to feel yourself perpetually crucified to the world, persecuted by it, violated and spat-upon. The world will not tolerate Christ-bearing men just as it would not tolerate Christ. Venerable Justin of Chelije in Serbia
As a flame of fire in dry wood, so too is a body with a full belly. Venerable Isaac the Syrian, bishop of Nineveh
Remember in Your Prayers
Christine
Nina (Kovalev)
Hugh (Jacquie)
Violet (Jacquie Mom)

Tammie (Jacquie friend)
Connie
Baby Luke
George
Priest Kyprianos
Presvytera Charlotte
Savannah (Jonson)
Bud
Silvana
Nicole
Evan
Megan
Bill R.
Pat R.
Aglaia
George
Hieromonk Serapion
Priest Kyprianos
Presvytera Charlotte
Bryan, Carolina, their unborn baby
Athanasia
Alexandra
Constantina
Maryanne (E)
Ron (E)
Tim
Robert (J)
Mary (J)
Patricia
Gregory
Andreas
Sofia Tešanovic
Paul
Dennis H. and Family
Victor Evan
Ann
James
Vasiliki
Efstratia
Alexandra
Nikos
Georgia
Ioannis
Costandino
Jeffrey
Vaso
Dave
Dimitri – Presbyter
Vassiliki
Octavio
Tom
Carl
Rena
Nikolay (5 year old boy in Bulgaria whose parents asked us to pray)
David
Rosie
Kathryn
Jeremy
Constantine
Robert
Jane
Theodora
David
Gina
Micheal
Haralambos
Lillian
Presbytera Rosy
Valentina
Eva W.
Barbara
Angela
Carol Ann
Matthew
Chrysostom
Tim
Pat
Christina
Maria Louise
Maximos
Marian
Photini
Nicholas
Sarah
Constantine Houpis
Anna Marie Smith Baker
Katerina
Mary Kassis
Baby Maximus
Christine
Maria
Annette Star
Claire Livaditis
Eva Chandilles
Baby Dani
Scott Nedoff
James Hord
Tom
How should we pray for the sick? Remember them daily. Say their names (first names are sufficient) and ask God to bestow mercy and grace on them.
Add or remove names and print this list for easy reference during your prayer time on the St. Peter website.
Sunday Readings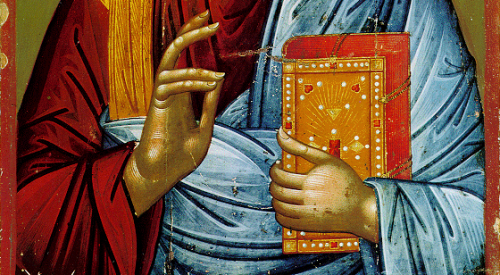 Epistle
For St. Kyriaki
God is wondrous in His saints.
Bless God in the congregations.
The Reading from the Epistle of St. Paul to the Galatians. (3:23-4:5)
Brethren, before faith came, we were confined under the Law, kept under restraint until faith should be revealed. So that the Law was our custodian until Christ came, that we might be justified by faith. But now that faith has come, we are no longer under a custodian; for in Christ Jesus you are all sons of God, through faith. For as many of you as were baptized into Christ have put on Christ. There is neither Jew nor Greek, there is neither slave nor free, there is neither male or female; for you are all one in Christ Jesus.

And if you are Christ's, then you are Abraham's offspring, heirs according to promise. I mean that the heir, as long as he is a child, is no better than a slave, though he is the owner of all the estate; but he is under guardians and trustees until the date set by the father. So with us; when we were children, we were slaves to the elemental spirits of the universe.But when the time had fully come, God sent forth His Son, to redeem those who were under the Law, so that we might receive adoption as sons.
Gospel
For Third Sunday of Matthew
The Reading from the Holy Gospel according to St. Matthew. (6:22-33)
The Lord said, "The eye is the lamp of the body. So, if your eye is sound, your whole body will be full of light; but if your eye is evil, your whole body will be full of darkness. If then the light in you is darkness, how great is the darkness! No one can serve two masters; for either he will hate the one and love the other, or he will be devoted to the one and despise the other. You cannot serve God and mammon.

Therefore,I tell you, do not be anxious about your life, what you shall eat or what you shall drink; nor about your body, what you shall put on. Is not the soul more than food, and the body more than clothing? Look at the birds of heaven: they neither sow nor reap nor gather into barns, and yet your heavenly Father feeds them. Are you not of more value than they? And which of you by being anxious can add one cubit to his stature? And why are you anxious about clothing? Consider the lilies of the field, how they grow; they neither toil nor spin; yet I tell you, even Solomon himself in all his glory was not arrayed like one of these.

But if God so clothes the grass of the field, which today is alive and tomorrow is thrown into the oven, will He not much more clothe you, O men of little faith? Therefore,do not be anxious, saying, 'What shall we eat?' or 'What shall we drink?' or 'What shall we wear?' For the Gentiles seek all these things; and your heavenly Father knows that you need them all. But seek first His kingdom and His righteousness, and all these things shall be yours as well."