Sunday of the Holy Fathers of Fourth Ecumenical Council
(The Council of Chalcedon)
The Fourth Ecumenical Council took place in Chalcedon in 451 AD, and is also known as the Council of Chalcedon. It ruled that Jesus Christ is "in two natures" in opposition to the doctrine of Monophysitism. The council also issued canons dealing mainly with the organization of the Church.
The Fourth of the seven Ecumenical Councils dealt with the following:
Christ's nature and personhood
The visible organization of the Church
In AD 449, between the third and fourth Councils, another council was held in which St. Cyril's successor, Dioscorus of Alexandria, "insisted that there is in Christ only one nature (physis)". It is a position commonly called Monophysite, and it states that the Savior "is from two natures, but after His Incarnation there is only 'one incarnate nature of God the Word'." St. Cyril himself had used those words, but Dioscorus omitted many of the balancing statements that St. Cyril had made. And so, only two years later, Emperor Marcian called a new gathering of bishops to decide the matter. This gathering, in AD 451 is what is considered the fourth great Council.
Concerning Christ's nature and personhood, the Council rejected Dioscorus' position, and proclaimed that:
…while Christ is a single, undivided person, He is not only from two natures but in two natures. The bishops acclaimed the Tome of St. Leo the Great, Pope of Rome (died 461), in which the distinction between the two natures is clearly stated, although the unity of Christ's person is also emphasized. In their proclamation of faith they stated their belief in 'one and the same son, perfect in Godhead and perfect in humanity, truly God and truly human… acknowledged in two natures unconfusedly, unchangeably, indivisibly, inseparably; the difference between the natures is in no way removed because of the union, but rather the peculiar property of each nature is preserved, and both combine in one person and in one hypostasis.
Source: Orthodox Wiki.
St. Peters Donated over 100lbs of Food to the Poor
Interfaith Charities, a local organization that helps the poor in the San Carlos area asked us for help last month. They needed peanut butter, jelly, and Spaghettios to help feed the poor children they help.
We responded big time with over 100 pounds of food! They are very grateful for our help.
Give, and it shall be given unto you; good measure, pressed down, and shaken together, and running over, shall men give into your bosom. For with the same measure that ye mete withal it shall be measured to you again. Luke 6:38.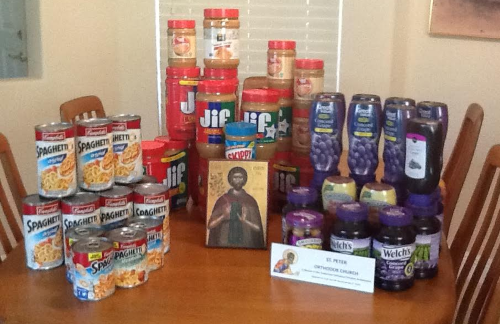 Choir Practice Continues Wednesday, July 20, 2016
We also have choir practice this Wednesday, July 13.
Bible Study CANCELLED Wednesday, July 20, 2016
Fr. Hans will be in Pittsburgh attending the clergy conference.
We have Bible Study this Wednesday, July 13.
Fr. Hans Out of Town Monday-Friday of Next Week
He will be attending the nation clergy conference in Pittsburgh. He will be gone from Monday, July 18 through Friday, July 22.
Wisdom from the Fathers
[W]hatsoever a man soweth, that shall he also reap.
—Galatians 6:7
If the mind is filled with defeatist attitudes, defeat will surely come our way.
—Vojislav Dosenovich
Blessed is he who strives to please the Lord as others try to please men.
—St. John Climacus
Just as desire and rage multiply our sins, so self-control and humility erase them.
—St. Thalassios
Prayer List on the St. Peter website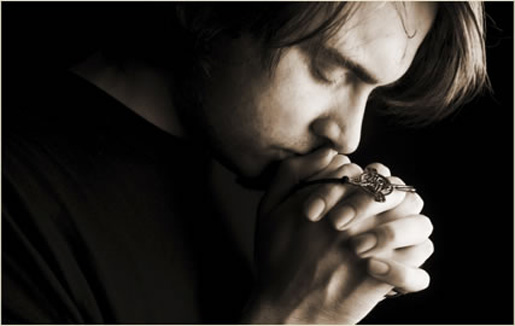 The Prayer List is now available on the St. Peter website. You can add or remove names using the form provided. More important is that you can print out the names periodically to keep on your family altar or near your icons and bible and reference the names whenever you pray.
Remember in Your Prayers
Baby Dani
Scott Nedoff
Maria Karela
Anthony Mourgis
John Simon
John Hansen
Constandina James
Peter Wouralis
Sia Wouralis
James Hord
Bob Smith
Tom and Jean, parents of Patty and Jerry.
How should we pray for the sick? Remember them daily. Say their names and ask God to bestow mercy and grace on them.
Add or remove names and print this list for easy reference during your prayer time on the St. Peter website.
Sunday Readings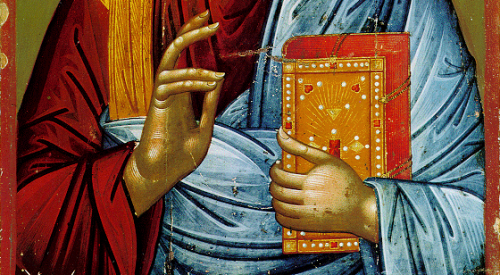 Epistle
For the Holy Fathers
Blessed art Thou, O Lord, the God of our Fathers.
For Thou art just in all that Thou hast done for us.
The Reading from the Epistle of St. Paul to St. Titus. (3:8-15)
Titus, my son, the saying is sure. I desire you to insist on these things, so that those who have believed in God may be careful to apply themselves to good deeds; these are excellent and profitable to men. But avoid stupid controversies, genealogies, dissensions, and quarrels over the law, for they are unprofitable and futile.

As for a man who is factious, after admonishing him once or twice, have nothing more to do with him, knowing that such a person is perverted and sinful; he is self-condemned.

When I send Artemas or Tychicus to you, do your best to come to me at Nicopolis, for I have decided to spend the winter there. Do your best to speed Zenas the lawyer and Apollos on their way; see that they lack nothing. And let our people learn to apply themselves to good deeds, so as to help cases of urgent need, and not to be unfruitful. All who are with me send greetings to you. Greet those who love us in the faith. Grace be with you all. Amen.
Gospel
Sunday of the Holy Fathers of Fourth Ecumenical Council
The Reading from the Holy Gospel according to St. Matthew. (5:14-19)
The Lord said to His Disciples: "You are the light of the world. A city set on a hill cannot be hid. Nor do men light a lamp and put it under a bushel, but on a stand, and it gives light to all in the house. Let your light so shine before men, that they may see your good works and give glory to your Father Who is in heaven.

Think not that I have come to abolish the law and the prophets; I have come not to abolish them, but to fulfill them. For truly, I say to you, until heaven and earth pass away, not an iota, not a dot, will pass from the law until all is accomplished. Whoever then relaxes one of the least of these commandments, and teaches men so, shall be called least in the kingdom of heaven; but he who does them and teaches them shall be called great in the kingdom of heaven."