Presentation of the Lord in the Temple
Presentation of the Lord in the Temple
Forty days after Christ was born He was presented to God in the Jerusalem Temple according to the Mosaic Law. At this time as well His mother Mary underwent the ritual purification and offered the sacrifices as prescribed in the Law. Thus, forty days after Christmas, on the second of February, the Church celebrates the feast of the presentation called the Meeting (or Presentation or Reception) of the Lord.
Learn more on the Orthodox Church in America website.
House Blessings Continue!
To sign up for house blessings please text Fr. Hans at 239-248-4775 with some available dates and times that work, or send an email to info@stpeterorthodoxchurch.com, or sign up in the Social Hall. Fr. Hans will call you to set up the appointment.
If you call there is a good chance I cannot pick up, and if I am in the car I cannot write down the information anyway. That's why texting is preferred.
Mark You Calendar! Valentine's Day Party on February 15, 2020

LOVE AROUND THE WORLD:
A VALENTINE'S DINNER COVERED DISH CELEBRATION
DATE: Saturday, February 15
TIME: 5:00pm
WHERE: St. Peter's Fellowship Hall
RSVP: Tina Kucera at 239-980-1520 along with the Covered Dish you can prepare
Live Entertainment from 6:30pm to 8:30pm! Dance to you favorite sounds from the 50s, 60s, and 70s!
An RSVP is required. Please call Tina Kucera at 239-280-1520 today!
No tickets are being sold for this event. All donations for "Love Around the World" will go directly to St. Peter's Church Building Fund.
Bp. Nicholas Visiting St. Peter's on Sunday, February 23, 2020 at 5:00pm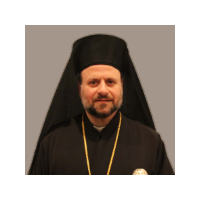 Bp. Nicholas will be making an Archpastoral visit to St. Peter's on Sunday, February 23 at 5:00pm.
We will begin the evening with Vespers and then have a light supper in the Social Hall where he will greet us and give us his encouragement. Bp. Nicholas is a hands-on bishop, caring of his priests and parishes and this is a good opportunity to get to know him better, and let him get to know us.
We need to make a good showing when he visits. Please come for Vespers that evening, even if you came to Liturgy that morning. The Church needs good bishops to flourish and Bp. Nicholas is a good bishop.
Women of St. Peter's: Women's Retreat On Saturday, March 7, 2020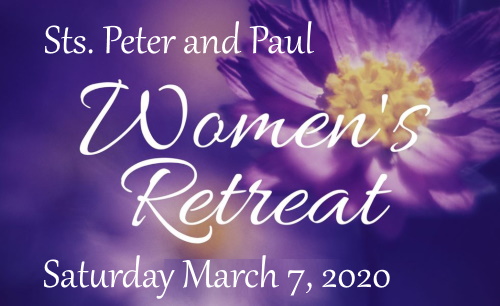 WOMEN OF ST PETER: It's our turn to sponsor the annual Lenten Retreat to be held at St. Peter's on Saturday, March 7. We have invited a guest speaker, Fr. Alexis Kouri of St. Philip's Orthodox Church in Davie, Florida, and we want to it to be a successful event.
If you can help with the event, please contact Mary Copeland or Nancy Forderhase to volunteer. We need to provide a light breakfast and lunch for the event, and there are numerous other "chores" to ensure that it's a successful effort.
Please plan to attend this one day retreat. It's a perfect way to begin the "Lenten Journey" and it will end early in the afternoon. We want to support this effort with a strong showing from the Women of St. Peter's. We are asking for a $10 contribution to pay for the food expenses.
Our Stewardship to St. Peter's
The letter for Stewardship Support of St. Peter's in 2020 has been sent.
We are responsible to increase what God has given us. In the Parable of the Talents, the master gave his servants talents that they are expected to nurture and grow. This is a responsibility we cannot avoid.
The Church is both a place where the increase begins on the inside of us, and to which we much give some our increase. This too is a responsibility we must take on.
A contribution form will be included in the letter you receive. Our goal this year is $217,000.
Upcoming Liturgies
The Three Hierarchs on Thursday, January 30, 2020 at 9:30am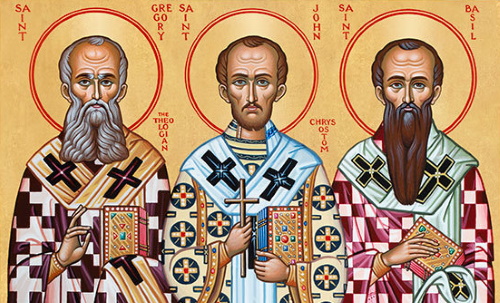 Saturday of the Souls on Saturday, February 22, 2020 at 9:30am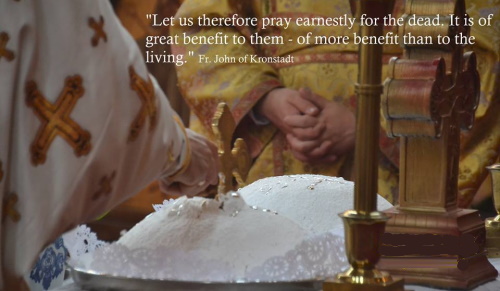 Saturday of the Souls on Saturday, February 29, 2020 at 9:30am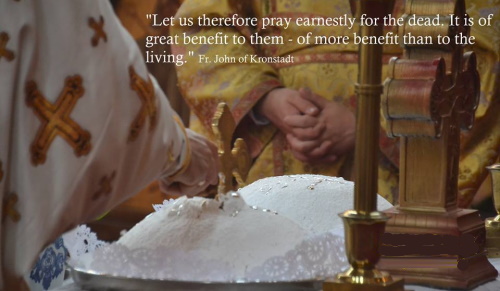 Pledge & Income Report – December 2019
Thank you to all of you who support Saint Peter's. The final 2019 donation totalsare in and we have met our expenses. In fact, we were a little bit ahead for theyear.
Our December income was $17,822 and as you know, our expenses are $16,777so we were $1,045 ahead.
We ask that you all continue your generous giving spirit as our 2020 expenses willbe going up due to increase in rent.
Calendar At A Glance
January
Mon-Wed Jan 27-29 — Fr. Hans out town
Thu Jan 30 — Three Hierarchs Divine Liturgy 9:30am
February
Wed-Sat Feb 5-8 — Fr. Hans Out of Town
Mon Feb 10 — St. Haramlabos Divine Liturgy 9:30am
Sat Feb 15 — Valentine's Day Party 5:00pm
Sat Feb 22 — Saturday of the Souls Divine Liturgy 9:30am
Sat Feb 29 — Saturday of the Souls Divine Liturgy 9:30am
Please note the extra remaining liturgies scheduled for January/February:
Thu Jan 30 — Three Hierarchs Divine Liturgy 9:30am
Mon Feb 10 — St. Haramlabos Divine Liturgy 9:30am
Sat Feb 22 — Saturday of the Souls Divine Liturgy 9:30am
Sat-Sun Feb 22 — St. Paul (Naples) Founders Day
Sun Feb 23 — Bp. Nicholas Visit to St. Peter's 5:00pm
Sat Feb 29 — Saturday of the Souls Divine Liturgy 9:30am
March
Sat Mar 7 — Sts. Peter/Paul Women's Retreat
Wisdom From The Elders
Such are the contests and such the prizes that lie before us. How long, then, shall we mock ourselves by pretending to be devout, serving the Lord with hypocrisy, being thought one thing by men but clearly seen to be quite different by Him who knows our secrets? Venerable Mark the Faster of Egypt
Never sleep before saying evening-prayers, lest your heart should become gross from ill-timed sleep, and lest the enemy should hinder it by a stony insensibility during prayer. Righteous John, Wonderworker of Kronstadt
Prayer for others is very beneficial to the man himself who prays for others ; it purifies the heart, strengthens faith and hope in God, and enkindles our love for God and our neighbour. Righteous John, Wonderworker of Kronstadt
When you perceive in yourself something worthy of praise, and you feel a desire to tell others about it, try immediately to destroy this desire with the thought that you will not receive any benefit from relating it, but only harm. Metropolitan Gregory (Postnikov) of St. Petersburg
Until a person is illumined by the Holy Spirit, fear is always present. Afterwards there is no fear. Such a soul has compassion for everyone; he understands that all creation suffers because of the Fall of man. Such a person is always ready to weep for all and to pray for all. Elder Thaddeus(Strabulovich) of Vitovnica
Strive never to offend anyone. Never grow angry. Never teach. When something happens against your will, say: "Glory to God! Glory to God!" One needs to restrain oneself. Archbishop Seraphim (Sobolev) of Bogucharsk
Remember in Your Prayers
Macy James
Joan (Breitenbach)
Mary (Rauch)
Warren (BAND)
Joseph (Breitenbach)
Diomidis (Kanellos)

Anastasia (Ann Constan)
Ben (Ben)
Thomas (Ben)
Irene (C. Diveris)
Vasiliki (C.Diveris)
Efrosini (C. diveris)
Charles (Oberg)
Christine (Kouzes)
Nina (Kovalev)
Hugh (Jacquie)
Violet (Jacquie Mom)
Tammie (Jacquie friend)
Phillip
Baby Luke
George
Priest Kyprianos
Savannah (Jonson)
Bud
Silvana
Nicole
Evan
Megan
Bill R.
Pat R.
Aglaia
George
Hieromonk Serapion
Priest Kyprianos
Athanasia
Alexandra
Constantina
Maryanne (E)
Ron (E)
Tim
Robert (J)
Mary (J)
Patricia
Gregory
Andreas
Sofia Tešanovic
Paul
Dennis H. and Family
Victor Evan
Ann
James
Vasiliki
Efstratia
Alexandra
Nikos
Georgia
Ioannis
Costandino
Jeffrey
Vaso
Dave
Dimitri – Presbyter
Vassiliki
Octavio
Tom
Carl
Rena
Nikolay (5 year old boy in Bulgaria whose parents asked us to pray)
David
Rosie
Kathryn
Jeremy
Constantine
Robert
Jane
Theodora
David
Gina
Micheal
Haralambos
Lillian
Presbytera Rosy
Valentina
Eva W.
Barbara
Angela
Carol Ann
Matthew
Chrysostom
Tim
Pat
Christina
Maria Louise
Maximos
Marian
Photini
Nicholas
Sarah
Constantine Houpis
Anna Marie Smith Baker
Katerina
Mary Kassis
Baby Maximus
Christine
Maria
Annette Star
Claire Livaditis
Eva Chandilles
Baby Dani
Scott Nedoff
James Hord
How should we pray for the sick? Remember them daily. Say their names (first names are sufficient) and ask God to bestow mercy and grace on them.
Add or remove names and print this list for easy reference during your prayer time on the St. Peter website.
Sunday Readings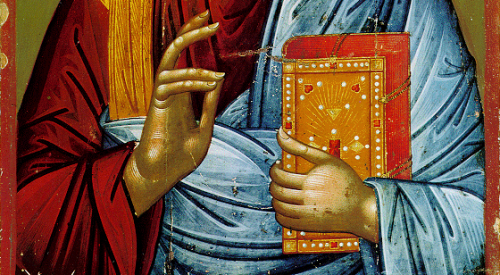 Epistle
My soul doth magnify the Lord, and my spirit hath rejoiced in God my Savior.
For He hath regarded the humility of His servant.
The Reading from the Epistle of St. Paul to the Hebrews. (7:7-17)
Brethren, it is beyond dispute that the inferior is blessed by the superior. Here tithes are received by mortal men; there, by one of whom it is testified that he lives. One might even say that Levi himself, who receives tithes, paid tithes through Abraham, for he was still in the loins of his ancestor when Melchizedek met him. Now if perfection had been attainable through the Levitical priesthood (for under it the people received the law), what further need would there have been for another priest to arise after the order of Melchizedek, rather than one named after the order of Aaron?

For when there is a change in the priesthood, there is necessarily a change in the law as well. For the one of whom these things are spoken belonged to another tribe, from which no one has ever served at the altar. For it is evident that our Lord was descended from Judah, and in connection with that tribe Moses said nothing about priests. This becomes even more evident when another priest arises in the likeness of Melchizedek, who has become a priest, not according to a legal requirement concerning bodily descent but by the power of an indestructible life. For it is witnessed of him, "Thou art a priest forever, after the order of Melchizedek."
Gospel
The Reading from the Holy Gospel according to St. Luke. (2:22-40)
In those days, the parents of Jesus brought Him up to Jerusalem to present him to the Lord (as it is written in the law of the Lord, "Every male that opens the womb shall be called holy to the Lord"), and to offer a sacrifice according to what is said in the law of the Lord, "a pair of turtledoves, or two young pigeons."

Now there was a man in Jerusalem, whose name was Simeon, and this man was righteous and devout, looking for the consolation of Israel, and the Holy Spirit was upon him. And it had been revealed to him by the Holy Spirit that he should not see death before he had seen the Lord's Christ.

And inspired by the Spirit he came into the Temple; and when the parents brought in the child Jesus, to do for him according to the custom of the law, he took Him up in his arms and blessed God and said, "Lord, now lettest thou Thy servant depart in peace, according to Thy word; for mine eyes have seen Thy salvation, which Thou hast prepared in the presence of all peoples, a light for revelation to the Gentiles, and for glory to Thy people Israel." And His father and his mother marveled at what was said about Him; and

Simeon blessed them and said to Mary His mother, "Behold, this child is set for the fall and rising of many in Israel, and for a sign that is spoken against (and a sword will pierce through your own soul also), that thoughts out of many hearts may be revealed."

And there was a prophetess, Anna, the daughter of Phanuel, of the tribe of Asher; she was of a great age, having lived with her husband seven years from her virginity, and as a widow until she was eighty-four. She did not depart from the temple, worshiping with fasting and prayer night and day.

And coming up at that very hour she gave thanks to God, and spoke of Him to all who were looking for the redemption of Jerusalem. And when they had performed everything according to the law of the Lord, they returned into Galilee, to their own city, Nazareth. And the child grew and became strong, filled with wisdom; and the favor of God was upon Him.