Thirty-second Sunday after Pentecost and Fifteenth Sunday of Luke
Martyr Neophytos of Nicaea; Venerable Zosimas, Bishop of Syracuse in Sicily;
Venerable Maximos the Greek of Russia
Who Was the Holy Martyr Neophytos of Nicaea?
The Martyr Neophytos of Nicaea
The Holy Martyr Neophytos was born in Nicaea of Bithynia, to Christian parents who were named Theodore and Florentia, and lived during the reign of Diocletian (284-305). From early infancy he was full of the grace of God.
One day when he was nine years old he was in the company of other children who were all thirsty, and while praying at the door of a church he struck a rock with a finger, which caused a spring of water and milk to pour forth and quenched their thirst as well as that of a large crowd that came to see the wonder. Instead of becoming vainglorious over such a display of the power of God through his prayers, Neophytos was humbled and strove to conceal his virtuous way of life.
As much as the child sought to conceal his virtue, the Lord all the more sought to reveal His favor and make him known as a vessel of grace. Not long after this event, his mother Florentia was praying one night to know what God had in store for her son, and suddenly she saw a dove come down from heaven and perched on Neophytos's empty bed. When she asked why the dove had rested upon the bed of her son, the dove replied miraculously in a human voice, "The Holy Spirit sent me to hover over the bed of Neophytos, so that I should cast out every assault of the enemy and preserve his bedding pure and blameless." This was followed by an ineffable light that descended.
Overwhelmed by the sights and sounds, the poor woman fell down dead. When Neophytos returned home and was informed by neighbors that his mother expired, he did not grieve as one without hope, but consoled his father who came running with tears from the field, then taking his dead mother by the hand, he said, "Rise up, O mother, forasmuch as the Lord has willed it, you have slept enough." Thereupon her soul returned to her body, and after her recovery she told everyone present that she saw a dove over the bed of Neophytos, which they then all saw and heard say to Neophytos that he must depart from his home and live a life dedicated to God.
Read the entire article on the Mystagogy website.
Living the Orthodox Faith Class Continues Wednesday, January 17 at 7:00pm
"Living the Orthodox Faith" will look at why our Church does things the way it does, and how to do it properly. We will learn about the sign up the cross, how to enter the Church properly (candles and veneration), how to make a home altar, and more. This is a very practical class, not theological as much as how to live the Orthodox life as an Orthodox Christian.
Can't make the class? Join in on Facebook Live! You can also view last week's class too.
Sign up for House Blessings
Fr. Hans will be blessing homes and businesses during the Theophany season. Please sign up after Liturgy or email Fr. Hans with a few times that work for you. He will contact you to finalize date and time.
Icon of St. John the Baptist by Anna Gouriev Installed at St. Peter's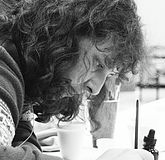 Anna Gouriev is a gifted iconographer who has had the rare advantage of growing up in the household of one of the world's most prominent icon painters, Ksenia (or Xenia) Pokrovsky, her mother. Exposed to icon painting from earliest childhood days in Moscow, Anna was surrounded by the steady coming and going of artists, theologians and intellectuals. It was this close network of family and friends which was instrumental in recovering the ancient tradition of icon painting during a time when few understood it or dared practice it except in secret.
In this stimulating environment, Anna learned icon painting in the gradual and natural way that daughters learn to cook by watching their mothers. It was also an education by discovery, involving the whole Pokrovsky family working together in various capacities to restore hundreds of icons brought to them from all over Russia. Much sought after as experts in icon restoration, they worked almost as archeologists and chemists to uncover, layer by layer, the lost technique and palette of generations of iconographers gone before.
Read the full article on the Hexaemeron website.
To see how an icon is made watch this video: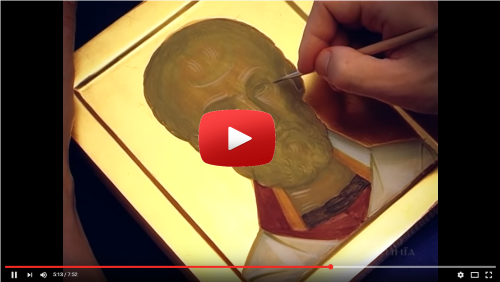 Beauty is important. Dostoevsky said that beauty is the invisible world making itself visible. For this reason we strive for beauty inside of our Church.
Our gratitude to the Edna Mitchell family who donated the icons to St. Peter's.
St. Peter's General Assembly Meeting, Sunday, January 28
PLEASE NOTE NEW TIME.
St. Peter's will hold it first annual General Assembly meeting on Sunday, January 28, 2018 following the Divine Liturgy. St. Peter's is growing and we are establishing our systems and procedures for greater stability in the long term.
We will discuss vision, budgets and other necessary items for long term planning. Of significant importance is what to do in the immediate future as space is our present facility is limited and our lease runs out at the end of 2018.
Be sure to attend. Your contribution is important to help formulate where we are going and how to get there.
Interfaith Charities Needs Our Help!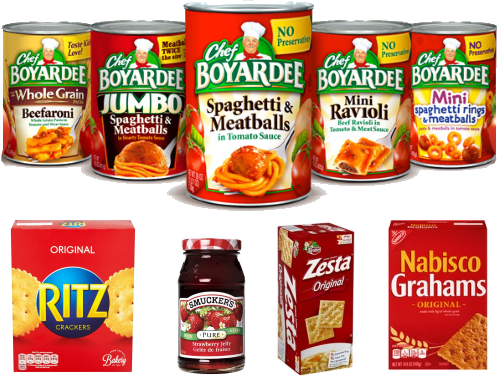 Interfaith Charities has asked us to help supply:
Jelly
Crackers (Ritz or Saltines)
Any Chef Boyardee food item (cans only please)
They also need:
Used clothing
Shoes
Bedding
Bring bring all items you can to St. Peter's and we will get them to Interfaith Charities.
Interfaith Charities is a coalition of churches and business that help the poor in the San Carlos and south Fort Myers area (view their website). We partner with them to help the working poor in our area as part of our mission to serve the poor around us.
Diocese of Miami Winter Retreat
Please click image to view full-size.
Ladies, Mark Your Calendar: Lenten Women's Retreat on Saturday, March 3, 2018
The Lenten Retreat for women will be held at St. Peter's on Saturday, March 3, 2018. The women from St. Paul's will join us.
The topic will be on the Theotokos as our teacher and guide. Fr. Hans and Fr. Paul Girgis will be the presenters. Details will be announced in a few weeks.
Calendar At A Glance
January
Wednesday, January 17, 2018 7:00pm. Living the Orthodox Faith Class
Wednesday, January 24, 2018 7:00pm. Living the Orthodox Faith Class
Thursday, January 25 – Sunday, January 28, 2018 Diocese of Miami Winter Retreat
Sunday, January 28, 2018 General Assembly Meeting
February
Thursday, February 1, 2018 6:30pm Divine Liturgy Presentation of Christ in the Temple
March
Saturday, March 3, 2018 Women's Lenten Retreat (Details forthcoming)
Wisdom From The Elders
Strive as well as you can to enter deeply with the heart into the church reading and singing and to imprint these on the tablets of the heart.
Abbot Nazarius
Do not judge others, for this alone will intercede for us during any judgement before God.
St. Macarius of Optina
As with the appearance of light, darkness retreats; so, at the fragrance of humility, all anger and bitterness vanishes.
St. John Climacus
Our goal is to live in an Orthodox way, not simply to speak or to write in an Orthodox way. This is why, you see, a sermon does not inform, does not change the life of a person, no matter how good it is, unless the preacher is actually living the faith.
Elder Paisios of Mount Athos
We should regard the person who is heaping offenses on us as our benefactor; he is nothing but an instrument with which God constructs our salvation.
Elder Leonid of Optina
Thou, O Christ our Savior, hast become for me the path of life which leads to the Father. There is but one path, and it is my joy, and at the end of it is the heavenly kingdom.
St. Ephraim the Syrian
Remember in Your Prayers
Anne B.
Eva K.
Rosie
Jill
Connie
Sean Helgeland (great nephew to Steve and Anne Brietenbach)
Kathryn
Jeremy
Robert
Jane
Theodora
Baby Brynn L.
Micheal
Haralambos
Lillian
Presbytera Rosy
Valentina
John
Eva W.
Barbara
Angela
Sonya
Kenneth
Carol Ann
Matthew
Chrysostom
Tim
Ron
Ivy-Jean
Pat
Christina
Maria Louise
Maximos
Marian
Photini
Nicholas
Sarah
Petronia (Wife of Phil Pappas)
Constantine Houpis
Anna Marie Smith Baker
Ron Chromulak
Beverly Chromulak
Katerina
Loucine Kassis
Mary Kassis
Baby Maximus
Christine
Maria
Annette Star
Claire Livaditis
Eva Chandilles
Baby Dani
Scott Nedoff
Anthony Mourgis
John Hansen
James Hord
Tom
How should we pray for the sick? Remember them daily. Say their names (first names are sufficient) and ask God to bestow mercy and grace on them.
Add or remove names and print this list for easy reference during your prayer time on the St. Peter website.
Sunday Readings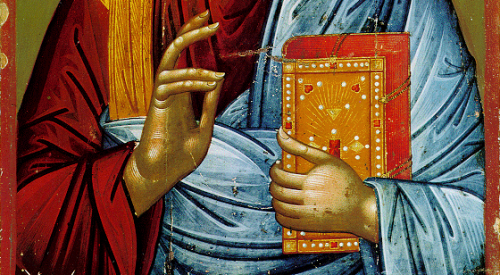 Epistle
Let Thy mercy, O Lord, be upon us.
Rejoice in the Lord, O ye righteous.
The Reading from the Epistle of St. Paul to the Ephesians. (4:7-13)
Brethren, grace was given to each of us according to the measure of Christ's gift. Therefore, it is said, "When He ascended on high He led a host of captives, and He gave gifts to men." (In saying, "He ascended," what does it mean but that He had also descended into the lower parts of the earth? He who descended is He who also ascended far above all the heavens, that He might fill all things.) And His gifts were that some should be apostles, some prophets, some evangelists, some pastors and teachers, to equip the saints for the work of ministry, for building up the body of Christ, until we all attain to the unity of the faith and of the knowledge of the Son of God, to mature manhood, to the measure of the stature of the fullness of Christ.
Gospel
The reading from the Holy Gospel according to St. Matthew. (4:12-17)
At that time, when Jesus heard that John had been arrested, he withdrew into Galilee; and leaving Nazareth he went and dwelt in Capernaum by the sea, in the territory of Zebulon and Naphtali, so that what was spoken by the prophet Isaiah might be fulfilled: "The land of Zebulon and the land of Naphtali, toward the sea, across the Jordan, Galilee of the Gentiles—the people who sat in darkness have seen a great light, and for those who sat in the region and shadow of death light has dawned.