St. John Chrysostom on the calling of the disciples
Mark both their obedience. For though they were in the midst of their work, when they heard His command, they delayed not, they procrastinated not, they said not, let us return home, and converse with our kinsfolk, but they forsook all and followed, even as Elisha did to Elijah.

Such is the obedience which Christ seeks of us, as that we delay not even a moment of time, though something absolutely most needful should vehemently press on us. Wherefore also when some other had come unto Him, and was asking leave to bury his own father, 8:21-22 not even this did He permit him to do; to signify that before all we ought to esteem the following of Himself.
Source: St. John Chrysostom Homilies on Mathew.
Church Feast Day Liturgy on Tuesday, June 28, 2016 at 6:30pm
We will celebrate the Feast Day Liturgy of our Parish on the eve of Sts. Peter and Paul, June 28 at 6:30pm. This will become a yearly event.
Feast Day / Independence Day Celebration This Sunday
Following Diving Liturgy this Sunday we will celebrate our Feast Day along with Independence Day. Plans include hot dogs and other July 4 items. Angela Long and Anthea Tuefel are the organizers and hosts.
The Kids Need Peanut Butter, Jelly, and Spaghettios!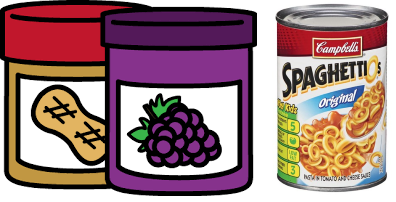 Interfaith Charities is a coalition of churches and business that help the poor in the San Carlos and south Fort Myers area (view their website).
They reached out to St. Peter's and asked for peanut butter, jelly, and spaghettios to help them feed poor children lunch during the week. Supplies are running low this summer.
St. Peter's is committed to helping the poor among us. If each family could bring some of these items to church this Sunday and the next, then we will get them to Interfaith Charities and the children who need them.
Choir Practice Continues Wednesday, July 3, 2016
We also have choir practice this Wednesday, June 29.
Bible Study Continues Wednesday, July 3, 2016
We also have Bible Study this Wednesday, June 29.
A Lot of Kids at Church Last Sunday!
Wisdom from Dostoevsky
An excerpt "Of Prayer, Love, and the Touching of Other Worlds" from Dostoevsky's great novel "The Brothers Karamazov".
These are the words of Elder Zosima who is a fictional character in the novel but who was based on Dostoevsky's reading of the life of St. Tikhon of Zadonsk, and possibly on Dostoevsky's personal encounters with the great and holy elders (now canonized saints) of the Optina Monastery in Russia and especially of Dostoevsky's reading of the "Life of Elder Leonid" (St. Leonid of Optina).

Of Prayer, Love, and the Touching of Other Worlds
Young man, do not forget to pray. Each time you pray, if you do so sincerely, there will be the flash of a new feeling in it, and a new thought as well, one you did not know before, which will give you fresh courage; and you will understand that prayer is education.

Remember also: every day and whenever you can, repeat within yourself: "Lord, have mercy upon all who come before you today." For every hour and every moment thousands of people leave their life on this earth, and their souls come before the Lord —- and so many of them part with the earth in isolation, unknown to anyone, in sadness and sorrow that no one will mourn for them, or even know whether they had lived or not.

And so, perhaps from the other end of the earth, your prayer for his repose will rise up to the Lord, though you did not know him at all, nor he you. How moving it is for his soul, coming in fear before the Lord, to feel at that moment that someone is praying for him, too, that there is still a human being on earth who loves him.

And God, too, will look upon you both with more mercy, for if even you so pitied him, how much more will he who is infinitely more merciful and loving than you are. And he will forgive him for your sake.
Remember in Your Prayers
Maria Karela
Anthony Mourgis
John Simon
John Hansen
Constandina James
Peter Wouralis
Sia Wouralis
James Hord
Bob Smith
Tom and Jean, parents of Patty and Jerry.
How should we pray for the sick? Remember them daily. Say their names and ask God to bestow mercy and grace on them.
Sunday Readings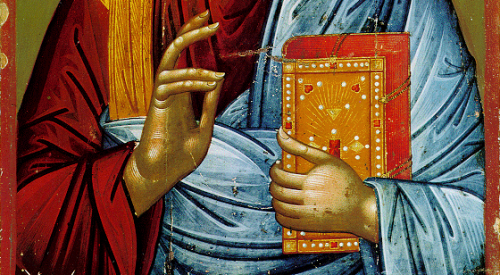 Epistle
For Second Sunday after Pentecost
Let Thy mercy, O Lord, be upon us.
Rejoice in the Lord, O ye righteous.
The Reading from the Epistle of St. Paul to the Romans. (2:10-16)
Brethren, glory and honor and peace for everyone who does good, the Jew first and also the Greek. For God shows no partiality. All who have sinned without the Law will also perish without the Law, and all who have sinned under the Law will be judged by the Law. For it is not the hearers of the Law who are righteous before God, but the doers of the Law who will be justified. When Gentiles who have not the Law do by nature what the Law requires, they are a law to themselves, even though they do not have the Law. They show that what the Law requires is written on their hearts, while their conscience also bears witness and their conflicting thoughts accuse or perhaps excuse them on that day when, according to my gospel, God judges the secrets of men by Christ Jesus.
Gospel
The Second Sunday of Matthew
The Reading from the Holy Gospel according to St. Matthew. (4:18-23)
At that time, as Jesus was walking by the Sea of Galilee, He saw two brothers, Simon who is called Peter and Andrew his brother, casting a net into the sea; for they were fishermen. And He said to them, "Follow Me, and I will make you fishers of men." Immediately they left their nets and followed Him.

And going on from there He saw two other brothers, James the son of Zebedee and John his brother, in the boat with Zebedee their father, mending their nets, and He called them. Immediately they left the boat and their father, and followed Him. And He went about all Galilee, teaching in their synagogues and preaching the gospel of the Kingdom and healing every disease and every infirmity among the people.