Divine Liturgy Sunday, September 26, 2021
Repose of St. John the Evangelist and Theologian
Saint John came from Bethsaida, a poor village in Galilee. He was the son of Zebedee the fisherman and of Salome, the daughter of Joseph, the Betrothed of the Virgin Mary. Joseph had four sons by his first marriage: James, Joses, Jude, and Simon (or Simeon), and three daughters: Esther, Martha, and Salome. Thus, Jesus Christ our Savior was the uncle of Saint John the Theologian, since He was the half-brother of John's mother Salome.
John and his brother James were helping their father Zebedee with the fishing when the Savior called them to follow Him and become fishers of men. They immediately left everything to follow His heavenly teaching. Such was John's love of virginity and ascesis that, above all the disciples, he was worthy of the name of "virgin," and such his ardent love for Christ and irreproachable life that, among them all, he became the "beloved disciple." He was one of the three closest to the Savior, who ascended Mount Tabor with Him. John looked upon the Divinity shining in the body of Christ and heard the voice out of the cloud that said: "This is my beloved Son in whom I am well pleased; listen to Him" (Matthew 17:5).
[…]
At the time the Resurrection was announced, John outran Peter and came first to the Tomb. It was he who first stooped down and saw the linen cloths lying on the ground (John 20:5-6). He saw Christ after His Resurrection and was commissioned with the other disciples to preach the Gospel throughout the world when the Lord breathed on them as an earnest of the gift of the Holy Spirit (John 20:22). He was present also at the Lord's Ascension into heaven and received the Holy Spirit under the appearance of tongues of fire with the other disciples on the day of Pentecost (Acts 1-2). He remained the last of them all in Jerusalem, in the company of the Virgin Mary, whom he served until the time of her Dormition.
When the time came to part from one another to preach in all the regions of the world, the Apostles drew lots to tell where each should go. It fell to John to preach the Gospel in Asia Minor which was full of idolatry and entirely given over to paganism. Saint John was much cast down on learning where he was to go for he had not yet learned to put all his trust in the invincible power of God. To purge him of this human weakness, God put him to the trial of wind and waves for forty days before he reached his destination. During this tempest, John's disciple, the deacon Prochorus (July 28), was cast by the waves upon the shore at Seleucia where the people of the city accused him of witchcraft, suspecting him of having spirited away money from the shipwrecked vessel. He manged to escape, and after forty days found his master whom the sea had brought to shore at Marmareota, another city of Asia Minor.
They made their way to Ephesus, a place where the people had great devotion to the goddess Diana and would celebrate festivals in her honor. At one of these, John climbed the hill where stood the great statue of the goddess in order to address the crowd. The pagans were enraged to see him there and tried to stone him, but by the grace of God all the stones missed their mark and struck the statue, which was reduced to rubble. But the pagans, blind to the signs of divine Providence and deaf to the words of Saint John, made a second attempt to stone him. This time the stones turned back on the idolaters themselves, and the earth, quaking at the Apostle's prayer, suddenly swallowed up more than two hundred of them. The people who survived came to their senses at last. They begged John to intercede with God to deal mercifully with them and restore to life those who had perished. So, at the prayer of Saint John, all those people came forth from the bowels of the earth, venerated the Apostle and were baptized.
[…]
Read the entire history on the Greek Orthodox Archdiocese website.
Services This Week
Sun Sep 19 — SUNDAY DIVINE LITURGY – Orthros 8:30am Divine Liturgy 9:30am LIVE STREAM
Tue Sep 21 — Paraklesis to the Theotokos 9:30am LIVE STREAM
Thu Sep 23 — Divine Liturgy Conception of St. John the Baptist 9:30am LIVE STREAM
Services Next Week
Sun Sep 19 — SUNDAY DIVINE LITURGY – Orthros 8:30am Divine Liturgy 9:30am LIVE STREAM
Tue Sep 21 — Paraklesis to the Theotokos 9:30am LIVE STREAM
Thu Sep 23 — Divine Liturgy Conception of St. John the Baptist 9:30am LIVE STREAM
Diocese of Miami (DOMSE) Fall Retreat – DATE CHANGE!
Interested in attending? See Fr. Hans.
Elevation of the Cross and Anthony Mourgis Memorial Pictures
Pictures of events this past week.
The beautiful decorated cross of Sunday's celebration given by Soterios Ninos in memory of his wife Maria and son George.
Anthony Mourgis – Memory Eternal.
Deacon Daniel assisting with the Elevation of the Cross
Earlier in the week St. Peter's hosted the priests from the Southern Deanery. They get together every three months for a meeting and fellowship.
Tom and Marlene Haley and Gregory Semetetis prepared and served a five star dinner for the priests. It put St. Peter's on the map! Thank you to Tom, Marlene and Gregory!
Fr. Hans Out of Town Fri-Sat, September 24-25, 2021
Fr. Hans will be speaking at the St. Seraphim Cathedral in Dallas, Texas. He will return Saturday evening. He will be speaking on:
Sunday School Fall 2021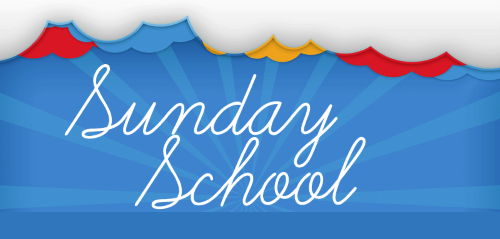 We are offering three classes this year:
Georgia Katsigianopoulos is taking ages ten and up
Mercedes Sovjani is taking ages five to nine
Pres. Susan Jacobse is taking ages three to five
Sunday School begins immediately after Holy Communion.
Thank you ladies for your service to the parish.
We also have a "mom cave" but dads can use it too. It's the small room located off the handicap exit hallway and outfitted with two rocking chairs, a video stream to watch the liturgy, and carpeting and toys for the small kids. It's a great place to go if your child needs a break to settle down during liturgy.
Monthly Fellowship Luncheons and Coffe Kafenio Cancelled
Due to low registration (probably because of concern over COVID – a concern many of us share), the Monthly Fellowship Fellowship Luncheon for September 9 has been cancelled. Also, because next month is Thanksgiving and in December we have the Christmas Season, luncheons will not resume until January.
Cafe of Life Ministry Update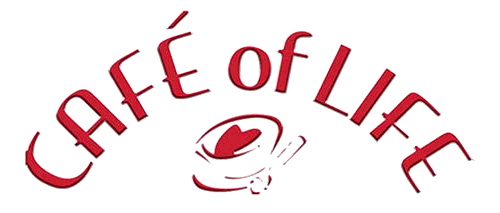 Thank you for Helping the Hungry!
We want to thank all those who donated to feed the hungry and homeless in our community. The volunteers meet on the second Thursday of every month at 1:00 pm in the social hall of St. Peter's Orthodox Church to make the sandwiches.
You are all encouraged to partake in this very important mission. For those who are unable to join us and would like to donate, Checks(made out to St. Peter's Church) or cash can be given to Father Hans.
Thank you, God bless and IC XC NI KA!

Pledge & Income Report – August 2021
Donations received in August: $23,240.
Amount of money needed to cover expenses: $22,760.21.
We are ahead by $480.
These numbers reflect the operating costs of the the Hickory Drive property.
Please note:Summer months are always lean and in July we fell behind by $5,292. Please remember to send in your pledge so we can make up the deficit and keep St. Peter's on a secure financial footing.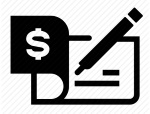 St. Peter Orthodox Church
7470 Hickory Drive
Fort Myers, FL 33967
You can also donate online:

The Social Hall All Stars are the men and women that make social hall happen. Thank you All Stars!
September 5 – September 26
Marlene Haley
Tom Haley
Cheryl Morse
Elaine Semeretis
Gregory Semeretis
Anna Tsikitas
October 3 – October 26
Barbara Dionysopoulos
Marianthi Kazakos
Niki Locklear
Ray Locklear
Carol Palantine
Maria Mourgis
November 7 – November 28
Olga Bilych
Pavlo Bilych
Bonnie Joseph
Al Joseph
Sandy Krotov
Nader Sahawneh
December 5 – December 26
Marlene Haley
Tom Haley
Cheryl Morse
Elaine Semeretis
Gregory Semeretis
Anna Tsikitas
Procedures for Hospitality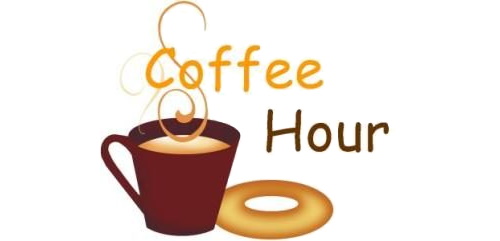 On most Sundays we will serve lighter refreshments like coffee, sweets, hummus, olives, feta, pita and similar items. Please continue bringing these items. Even though we have a range (unlike our former facility), we appreciate items that are "ready to be served."
Please do not donate coffee. We have a space age coffee brewer that we acquired at no cost if we buy our coffee from one supplier. If you bring in coffee, we can't use it.
We cannot continue preparing meals for Memorials, Name Days, Anniversaries, and other celebrations. We don't have the appliances or manpower to do it well. We do, however, have the name of two catering companies that can prepare and deliver the food if you would like to sponsor a celebration. Please call Tom Haley at 239-887-0753 for details and to make arrangements.
If you would like to bring in your own prepared food, please contact Tom Haley at 239-887-0753 by the Friday before the upcoming Sunday. That way we know not to prepare any food for Sunday.
The Safest Way to Come to Church
US 41 is a busy highway and the intersection at Hickory Drive does not have a stop light. We recommend turning on Sanibel Boulevard and following Coconut Road instead.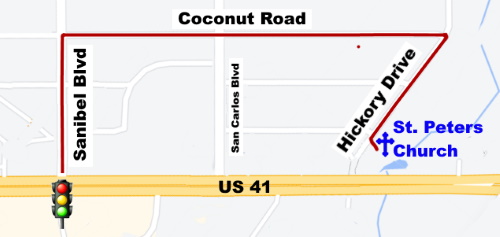 Calendar At A Glance
Calendar also available on the St. Peter website.
SEPTEMBER
Sun Sep 19 — SUNDAY DIVINE LITURGY – Orthros 8:30am Divine Liturgy 9:30am LIVE STREAM
Tue Sep 21 — Paraklesis to the Theotokos 9:30am LIVE STREAM
Thu Sep 23 — Divine Liturgy Conception of St. John the Baptist 9:30am LIVE STREAM
Thu Sep 23 — CANCELLED St. Peter Kafenio (Coffee Cafe)
Fri Sep 24 – Sat Sep 25 — Fr. Hans Out of Town
Sun Sep 26 — SUNDAY DIVINE LITURGY – Orthros 8:30am Divine Liturgy 9:30am LIVE STREAM
Wed Sep 29 — Divine Liturgy St. Kyriakos the Anchorite 9:30am LIVE STREAM
Fri Oct 01 — Divine Liturgy Apostle Ananias Bishop of Damascus 9:30am LIVE STREAM
OCTOBER
Fri Oct 14 – Sun Oct 17 — DOMSE Fall Retreat at Franklin, TN
Wisdom From The Elders
Consider yourself worse and more infirm than all others in spiritual respects, and despise, hate your sins, — this is pious and right — and be indulgent to others, respect and love them in spite of their sins… Righteous John, Wonderworker of Kronstadt
Nothing happens accidentally or in such a way that you cannot learn from it; you must understand this at once, for this is how your trust grows in the Lord whom you have chosen to follow. Tito Colliander
Ecumenism, the European Union, one huge nation, one religion made to fit – these are the schemes of the devil. Saint Paisios of Mount Athos
Sometimes during a long-continued prayer only a few minutes are really pleasing to God and constitute true prayer and true service to God. The chief thing in prayer is the nearness of the heart to God, as proved by the sweetness of God's presence in the soul. Righteous John, Wonderworker of Kronstadt
Humble yourselves therefore under the mighty hand of God, that he may exalt you in due time: Casting all your care upon him; for he careth for you. Be sober, be vigilant; because your adversary the devil, as a roaring lion, walketh about, seeking whom he may devour: 1Peter 5:6-8
In signing ourselves with the sign of the cross, with the three fingers we lay the upper end of the cross upon the forehead as an emblem of God the Father, Who is the uncreated Wisdom; the lower end of the cross upon the bosom as an emblem of the Son Who was begotten of the Father before all worlds, and which is in the bosom of the Father; and the transverse part upon the shoulders as an emblem of the Holy Ghost, Which is the arm or the power of God, or the hand of the Lord. Righteous John, Wonderworker of Kronstadt
Remember in Your Prayers
List has been updated. If you want some names restored, please mention it to Fr. Hans.
Names will remain on the list for two months.
If you would like to keep them on longer please mention it to Fr. Hans. We will keep the names on the list for as long as the person needs prayers.
Names will include the person who requested the prayers and the month the name will be removed.
The permanent list includes friends and members of St. Peter's and others including shut-ins.
Were names dropped that should have remained? Please mention it to Fr. Hans. He will add them back.
Updated September 20 / Resets November 1.
Current Prayer List
Stephen S. (Dusckas 11/21)
Dave (Dusckas 11/21)
Elizabeth (Wolfe 11/21)
Catherine (Breitenbach 11/21)
Maggie (Jacobse 10/21)
Georgia D. (Repya 10/21)
Colleen R. (Repya 10/21)
Debbie (Breitenbach 9/21)
Anne (Breitenbach 9/21)
Patricia (Tsikita 9/21)
Robert (Tewis 9/21)
Lydia (Irena 9/21)
Lee (Irena 9/21)
Demetrios (Karras 8/21)
Permanent Prayer List
Barbara (Dionysopoulos)
Patricia (Evanoff)
Gabriel (Mankus)
Baby Dani (Repya)
Maria and her unborn child Iakovos (Diveris)
Sophia (D. Constantine)
Herman (Kerr)
Innocent (Kerr)
Nicholas (Kerr)
Paola (Jacobse)
Gregory (Yankopolos)
Soterios (Ninos)
Pauline (Poulos)

Sergio (Kazakos)
Rae (Semeretis)
Fran (Hansen)
Nina (Krotov)
Franklin (Pyrrson)
George (Chionis)
Stamatia (Evelyn)
Demetrios (Kuchera)
Theodosios (Palis)
Theodora (Webb)
Helen (Rogers)
Robert (Smith)
Robert (Jarvis)
Presbytera Rosy (in Pakistan)
James (Hord)
Ann (Rellis)
Vassiliki (Kontinos)
Vassiliki (Morekeas)
Founders, Members, and Benefactors Departed this Life
John (Hansen)
Anatoly (Kurdsjuk)
Thareni (Brooks)
Milan Evanoff
Jean (Sam)
Eleni (Pearson)
Richard (Pearson)
Fr. Stephanos (Shagoury)
Panagiota (Bea Chionis)
Anthony (Mourgis)
Anthony (Mankus)
Constantine (Houpis)
Constantine (Joseph)
Mary (Jarvis)
Panagiota Margarita (Palis)
Maria (Ninos)
John (Katsigianopoulos)
George (Chionis)
Gregory (Pappas)
Angela (Coran K)
How should we pray for the sick? Remember them daily. Say their names (first names are sufficient) and ask God to bestow mercy and grace on them.
Add or remove names and print this list for easy reference during your prayer time on the St. Peter website.
Sunday Readings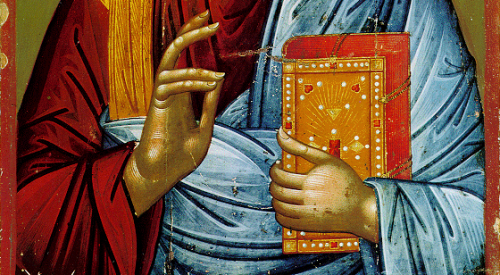 EPISTLE
His voice has gone out into all the earth.
The heavens declare the glory of God.
The Reading from the First Epistle of St. John. (4:12-19)
Brethren, no one has ever seen God. If we love one another, God abides in us, and His love is perfected in us. By this we know that we abide in Him, and He in us, because He has given us of His Spirit. And we have seen, and do testify that the Father has sent the Son to be the Savior of the world. Whoever confesses that Jesus is the Son of God, God abides in him, and he in God. And we have known and believed the love which God has for us. God is love; and he who abides in love abides in God, and God abides in him. In this is love perfected with us, that we may have boldness in the Day of Judgment; because as He is, even so are we in this world. There is no fear in love, but perfect love casts out fear, because fear has torment; but he who fears is not perfected in love. We love God, because He first loved us.
GOSPEL
The Reading from the Holy Gospel according to St. John. (19:25-27; 21:24-25)
At that time, standing by the Cross of Jesus were His mother, and His mother's sister, Mary the wife of Clopas, and Mary Magdalene. When Jesus saw His mother, and the disciple whom He loved standing near, He said to his mother, "Woman, behold, your Son!" Then He said to the disciple, "Behold, your mother!" And from that hour the disciple took her to his own. This is the disciple who is bearing witness to these things, and who has written these things; and we know that his testimony is true. But there are also many other things, which Jesus did; were every one of them to be written, I suppose that the world itself could not contain the books that would be written. Amen.