Twenty-third Sunday after Pentecost
Thirteenth Sunday of Luke
Venerable-Martyr Stephen the New, Martyr Irinarchos of Sebastia and those with him
Who was Venerable-Martyr Stephen the New?
The Monk Martyr and Confessor Stephen the New was born in 715 at Constantinople into a pious Christian family. His parents, having two daughters, prayed the Lord for a son. The mother of the new-born Stephen took him to the Blachernae church of the Most Holy Theotokos and dedicated him to God.
During the reign of the emperor Leo the Isaurian (716-741) there was a persecution against the holy icons and against those venerating them. With the support of the emperor, the adherents of the Iconoclast heresy seized control of the supreme positions of authority in the Empire and in the Church. Persecuted by the powers of this world, Orthodoxy was preserved in monasteries far from the capital, in solitary cells, and in the brave and faithful hearts of its followers.
The Orthodox parents of Saint Stephen, grieved by the prevailing impiety, fled from Constantinople to Bithynia, and they gave over their sixteen-year-old son in obedience to the monk John, who labored in asceticism in a solitary place on the Mount of Saint Auxentius. Saint Stephen dwelt with the venerable monk John for more than fifteen years, devoting himself totally to this spirit-bearing Elder, and learning monastic activity from him. Here Stephen received the news that his father was dead, and his mother and sisters had been tonsured as nuns.
After a certain time his teacher John also died. With deep sorrow Saint Stephen buried his venerable body, and continued with monastic effort in his cave by himself. Soon monks began to come to the ascetic, desiring to learn from him the virtuous and salvific life, and a monastery was established, with Saint Stephen as the igumen. At forty-two years of age Stephen left the monastery he founded, and he went to another mountain, on whose summit he dwelt in deep seclusion in a solitary cell. But here also a community of monks soon gathered, seeking the spiritual guidance of Saint Stephen.
[…]
Read the entire history on the Orthodox Church in America website.
Services This Week
Sun Nov 21 — SUNDAY DIVINE LITURGY – Orthros 8:30am Divine Liturgy 9:30am LIVE STREAM
Wed Nov 24 — Divine Liturgy St. Katherine / Thanksgiving 6:00pm LIVE STREAM
Services Next Week
Sun Nov 28 — SUNDAY DIVINE LITURGY – Orthros 8:30am Divine Liturgy 9:30am LIVE STREAM
Tue Nov 30 — Divine Liturgy St. Andrew the First Called 9:30am LIVE STREAM
Thu Dec 02 — Divine Liturgy St. Porphorios 9:30am LIVE STREAM
Thanksgiving Liturgy on the Eve of Thanksgiving, Wednesday, November 24, 2021 at 6pm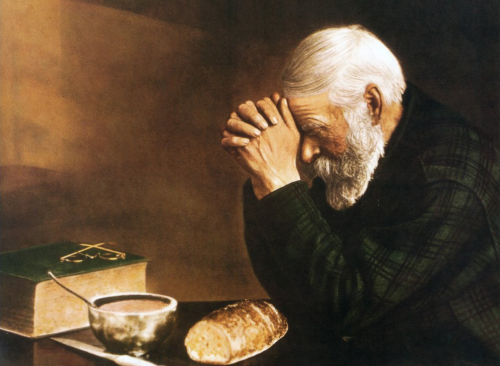 Thanksgiving is about the only American Civil Holiday left that has not be completely secularized (de-Christianized), and we celebrate it to keep the Christian founding of America alive. The Orthodox missionary imperative is to affirm the good wherever you find it and build on it, even if the good is not yet complete. For that reason we celebrate Thanksgiving every year with a Divine Liturgy, most often, but not exclusively, on the eve of the holiday.
The Saint we commemorate in the Divine Liturgy is St. Katherine.
Nativity Fast Begins November 15, 2021
November 15 is the beginning of the Nativity Fast, one of the four Canonical Fasting Seasons in the Church year. This is a joyous fast in anticipation of the Nativity of Christ.
In the weeks between now and December 25, Orthodox Christians prepare themselves to celebrate the birth in the flesh of our Lord Jesus Christ. As we begin the fast, we encourage both believing Orthodox and inquirers to review the reflections and resources in the special Nativity section on the Antiochian Archdiocese website.
For additional general resources on the Orthodox Christian tradition of feasting and fasting, visit the Feasts and Fasts section of Discover Orthodox Christianity.
Remembering the Victims of the Holodomer
Deep in the memory of our Ukrainian parishioners is the Holodomor, the genocide orchestrated by Joseph Stalin of the Ukrainian people in order to collectivize their economy and crush resistance to the Communist regime.
In 1932 and 1933, millions of Ukrainians were killed in the Holodomor, a man-made famine engineered by the Soviet government of Joseph Stalin. The primary victims of the Holodomor (literally "death inflicted by starvation") were rural farmers and villagers, who made up roughly 80 percent of Ukraine's population in the 1930s.
While it is impossible to determine the precise number of victims of the Ukrainian genocide, most estimates range from roughly 3.5 million to 7 million (with some estimates going higher).
In the case of the Holodomor, this was the first genocide that was methodically planned out and perpetrated by depriving the very people who were producers of food of their nourishment (for survival). What is especially horrific is that the withholding of food was used as a weapon of genocide and that it was done in a region of the world known as the 'breadbasket of Europe'." – Prof. Andrea Graziosi, University of Naples.
Since 2006, Ukraine has officially observed a Holodomor Remembrance Day on the fourth Saturday of November. On Sunday, November 28, 2021, St. Peter's will offer memorial prayers for all the victims of the Holodomer.
Learn the history on the Holodomer website.
Trip to Tarpon Springs on December 2, 2021

SIGN UP TODAY for St Peter's Bus trip to Tarpon Springs on Thursday, December 2nd for some Parea and Holiday Shopping.
Bus will depart from the church parking lot at 9 am and return around 6pm. You can do some shopping at Greek Boys, have lunch at a fabulous Greek Restaurant and visit Saint Michael's Shrine before returning home.
We need at least 25 people to sign up (50 max). Round-trip cost is $56 per person. CALL Barbara Dionysopoulos ASAP to sign up at 239-826-1655
Calling All Teens!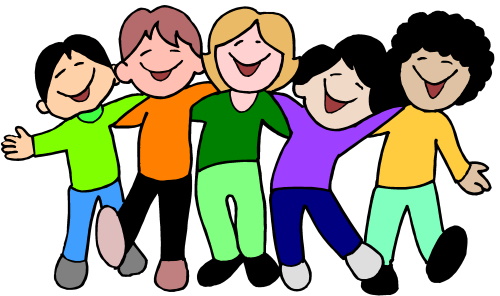 Fr. Hans needs your name and email address (or your parent's address) so you can receive SOYO (Society of Orthodox Youth Organization) materials. Maybe we can begin a SOYO group at St. Peter's too.
Learn more about Teen SOYO on the DOMSE website.
Cafe of Life Ministry Update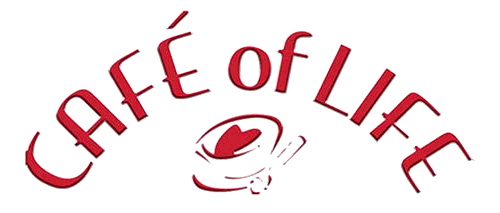 This Thanksgiving we will give thanks to God for his blessing towards us. We need to remember however that some of our bounty must go to help the poor.
The poor are close to God's heart. When we give to the poor we bless God. God blesses us but we bless God when we help those who are close to his heart.
One way to do this is to support our Cafe of Life ministry. Every month we make over 200 sandwiches to feed the poor in our area. Any amount you can donate to help purchase the food is appreciated.
Thank you, God bless and IC XC NI KA!
Church Closed December 7-8, 2021. We Are Upgrading!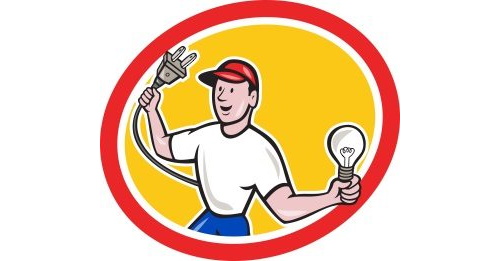 We will be upgrading the electrical system. All power will be shut down for two days.
Toys for Tots Drive Begins Through December 15
Every Christmas season St. Peter's parishioners contribute to Toys for Tots which gives children who otherwise would receive no gifts some presents on Christmas Day.
There are two boxes one in the narthex and one in the community center. Please bring in an unwrapped toy for a boy or a girl and place in box.
If you prefer to make a monetary contribution and have Mary Copeland go shopping for you, please contact Mary.
We have until December 15 to fill the two boxes.
Christmas Season Toiletry Supplies Drive for NAMI Begins Through December 15
Every Christmas season St. Peter's supports NAMI (National Association for Mental Illness)serving local people in need. NAMI helps people with serious and persistent mental illnesses, as well as their parents, children, spouses, siblings and friends.
St. Peter's has contributed to NAMI emergency food bank care for nine years. Donations go to the Sarah Ann Drop In Center in Naples, FL. Three categories of items are needed:
Shampoo
Body lotion
Tooth pasete
Tooth brushes
Ladies and mens disposable shavers
Anything you brought home from traveling and in sits your linen closet
Bring them to church with "Mary Copeland" written on the bag and she will get them to NAMI.
The drive runs through December 15, 2021.
Could You Support a Special Project?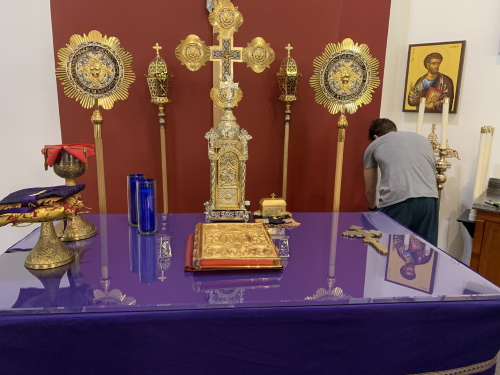 Some parishioners have requested a needs list they could contribute to. Below are the special projects we still need to get done. If you can help please mention it to Fr. Hans, Jack Long, or John Simon.
Replace Church computer
$1,500
Replace Flat roof on Church
$30,000.
Replace windows in the Sunday School rooms
$8000.
Upgrade Church sound system
$1700.00 Donated.
Seal coat and restripe parking Lot
$6,300.
Upgrade Church Electrical System
$3600 Donated.

Pledge & Income Report – October 2021
Donations received in October: $22,884.
Amount of money needed to cover expenses: $22,760.
We are ahead by $124.
These numbers reflect the operating costs of the the Hickory Drive property.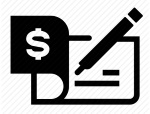 St. Peter Orthodox Church
7470 Hickory Drive
Fort Myers, FL 33967
You can also donate online:
Sign up the the Monthly DOMSE Newsletter on the DOMSE (Diocese of Miami and the Southeast) Website!
Visit the DOMSE Website (scroll to the bottom, fill in the form on the left side) to sign up for "The Light" Newsletter and DOMSE emails.

The Social Hall All Stars are the men and women that make St. Peter's Social Hall happen. Thank you All Stars!
November 7 – November 28
Olga Bilych
Pavlo Bilych
Bonnie Joseph
Al Joseph
Sandy Krotov
Leon Dephkalion
John Hurley
Nader Sahawneh
December 5 – December 26
Marlene Haley
Tom Haley
Cheryl Morse
Elaine Semeretis
Gregory Semeretis
Tim Morse
Anna Tsikitas
Procedures for Hospitality
Please note: If you would like to bring in your own prepared food, please contact Tom Haley at 239-887-0753 a week before the upcoming Sunday. That way we know not to prepare any food for Sunday.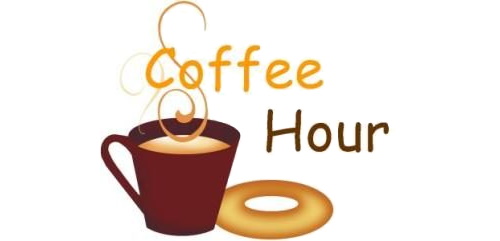 On most Sundays we will serve lighter refreshments like coffee, sweets, hummus, olives, feta, pita and similar items. Please continue bringing these items. Even though we have a range (unlike our former facility), we appreciate items that are "ready to be served."
Please do not donate coffee. We have a space age coffee brewer that we acquired at no cost if we buy our coffee from one supplier. If you bring in coffee, we can't use it.
We cannot continue preparing meals for Memorials, Name Days, Anniversaries, and other celebrations. We don't have the appliances or manpower to do it well. We do, however, have the name of two catering companies that can prepare and deliver the food if you would like to sponsor a celebration. Please call Tom Haley at 239-887-0753 for details and to make arrangements.
If you would like to bring in your own prepared food, please contact Tom Haley at 239-887-0753 a week before the upcoming Sunday. That way we know not to prepare any food for Sunday.
The Safest Way to Come to Church
US 41 is a busy highway and the intersection at Hickory Drive does not have a stop light. We recommend turning on Sanibel Boulevard and following Coconut Road instead.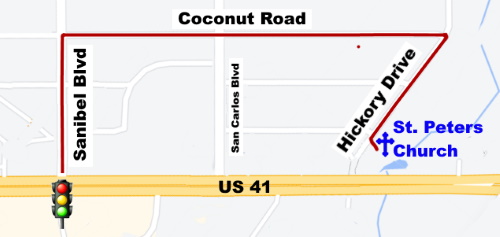 Calendar At A Glance
Calendar also available on the St. Peter website.
NOVEMBER – DECEMBER 2
Nativity Fast Begins November 15 through December 24, 2022
Sun Nov 21 — SUNDAY DIVINE LITURGY – Orthros 8:30am Divine Liturgy 9:30am LIVE STREAM
Wed Nov 24 — Divine Liturgy St. Katherine / Thanksgiving 6:00pm LIVE STREAM
Sun Nov 28 — SUNDAY DIVINE LITURGY – Orthros 8:30am Divine Liturgy 9:30am LIVE STREAM
Tue Nov 30 — Divine Liturgy St. Andrew the First Called 9:30am LIVE STREAM
Thu Dec 02 — Divine Liturgy St. Porphorios 9:30am LIVE STREAM
DECEMBER 5 – JANUARY 1
Sun Dec 05 — SUNDAY DIVINE LITURGY – Orthros 8:30am Divine Liturgy 9:30am LIVE STREAM
Tue Dec 06 — Divine Liturgy St. Nicholas 9:30am LIVE STREAM
Fri Dec 10 — Paraklesis to the Theotokos 9:30am LIVE STREAM
Sun Dec 12 — SUNDAY DIVINE LITURGY – Orthros 8:30am Divine Liturgy 9:30am LIVE STREAM
Wed Dec 15 — Divine Liturgy St. Eleutherios 9:30am LIVE STREAM
Fri Dec 17 — Paraklesis to the Theotokos 9:30am LIVE STREAM
Sun Dec 19 — SUNDAY DIVINE LITURGY – Orthros 8:30am Divine Liturgy 9:30am LIVE STREAM
Mon Dec 20 — St. Ignatios of Antioch 9:30am LIVE STREAM
Thu Dec 24 — Royal Hours NOTE EARLIER TIME 9:00am LIVE STREAM
thu Dec 24 — Nativity of Our Lord and Savior Jesus Christ Divine Liturgy 7:00pm LIVE STREAM
Sun Dec 26 — SUNDAY DIVINE LITURGY – Orthros 8:30am Divine Liturgy 9:30am LIVE STREAM
Mon Dec 27 — St. Stephen the Proto-Martyr 9:30am LIVE STREAM
Thu Dec 24 — The Holy Innocents Divine Liturgy 9:30am LIVE STREAM
Sat Jan 01 — Circumcision of Christ / St. Basil Divine Liturgy Divine Liturgy 9:30am LIVE STREAM
Wisdom From The Elders
Together with prayer, fasting is one of humanity's greatest gifts, carefully cherished by those who once have participated in it. Tito Colliander
Self-esteem is the start of illusions in the intellect. Under its impulse, the intellect attempts to enclose the Deity in shapes and forms. Evagrios the Solitary
The fallen spirits are full of evil and envy, and they are constantly waging war on us. God looks upon this war in order to see whether we will seek Him and His help from the heart or not. Elder Thaddeus(Strabulovich) of Vitovnica
Do not cling to wealth with your heart, lest it begin to rule your heart and you become its slave, but hold your heart in relationship to it in such a way that you would be able to get along comfortably without it, as soon as it is the Lord God's will to take your wealth from you. Metropolitan Gregory (Postnikov) of St. Petersburg
Whoever observes God's benevolence learns to rely upon divine providence. He then feels like an infant in a crib, crying when left alone for a little while by its mother, until she returns to its side. It is an important matter to entrust yourself to God. Saint Paisios of Mount Athos
Self-love brings sorrow and is healed by silence. Archbishop Seraphim (Sobolev) of Bogucharsk
Remember in Your Prayers
List has been updated. If you want some names restored, please mention it to Fr. Hans.
Names will remain on the list for two months.
If you would like to keep them on longer please mention it to Fr. Hans. We will keep the names on the list for as long as the person needs prayers.
Names will include the person who requested the prayers and the month the name will be removed.
The permanent list includes friends and members of St. Peter's and others including shut-ins.
Were names dropped that should have remained? Please mention it to Fr. Hans. He will add them back.
Updated November 18 / Resets January 1.
Current Prayer List
Nicholas (Ghanem 1/22)
Arielle (Ghanem 1/22)
Georgia (Sarros 1/22)
Kerri (Dusckas 1/21)
Aggie (Dusckas 12/21)
Fr. Thomas (Forderhase 12/21)
Emily (Forderhase 12/21)
Sean (Breitenbach 12/21)
David (Zafiris 12/21)
Robin (Zafiris 12/21)
Dana (Zafiris 12/21)
Mackenzie (Zafiris 12/21)
Harry (Zafiris 12/21)
Bettina (Zafiris 12/21)
Harry James (Zafiris 12/21)
Anastasia (Protopapadakis 12/21)
Barbara (Dusckas 11/21)
Dave (Dusckas 11/21)
Elizabeth (Wolfe 11/21)
Catherine (Breitenbach 11/21)
Permanent Prayer List
Sarina (Ghanem)
Kasiani, Jordan and their unborn child (Chapekis)
Debbie (Breitenbach)
Kathy (Breitenbach)
Hope (Isadore)
John (Long)
Pantelis (Tsikita)
Marisa (Tsikita)
Barbara (Dionysopoulos)
Patricia (Evanoff)
Gabriel (Mankus)
Baby Dani (Repya)
Maria and her newborn baby (Diveris)
Despina (Diversis)b
Fredericos (Diveris)
Sophia (D. Constantine)
Herman (Kerr)
Innocent (Kerr)
Nicholas (Kerr)
Paola (Jacobse)
Gregory (Yankopolos)
Soterios (Ninos)
Pauline (Poulos)
Sergio (Kazakos)
Rae (Semeretis)
Fran (Hansen)
Nina (Krotov)
Franklin (Pyrrson)
George (Chionis)
Stamatia (Evelyn)
Demetrios (Kuchera)
Theodosios (Palis)
Theodora (Webb)
Helen (Rogers)
Robert (Smith)
Robert (Jarvis)
Presbytera Rosy (in Pakistan)
James (Hord)
Vassiliki (Kontinos)
Vassiliki (Morekeas)
Founders, Members, and Benefactors Departed this Life
John (Hansen)
Anatoly (Kurdsjuk)
Thareni (Brooks)
Milan Evanoff
Jean (Sam)
Eleni (Pearson)
Richard (Pearson)
Fr. Stephanos (Shagoury)
Panagiota (Bea Chionis)
Anthony (Mourgis)
Anthony (Mankus)
Constantine (Houpis)
Constantine (Joseph)
Mary (Jarvis)
Panagiota Margarita (Palis)
Maria (Ninos)
John (Katsigianopoulos)
George (Chionis)
Gregory (Pappas)
Angela (Coran K)
How should we pray for the sick? Remember them daily. Say their names (first names are sufficient) and ask God to bestow mercy and grace on them.
Add or remove names and print this list for easy reference during your prayer time on the St. Peter website.
Sunday Readings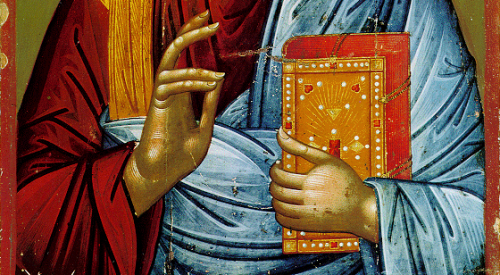 EPISTLE
For the Twenty-third Sunday after Pentecost
O Lord, save Thy people and bless Thine inheritance.
Unto Thee, O Lord, will I cry, O my God.
The Reading from the Epistle of St. Paul to the Ephesians. (2:4-10)
Brethren, God, being rich in mercy, through His great love with which He loved us, even when we were dead through the trespasses, made us alive together with Christ—by grace you are saved—and raised us up together with Him, and made us to sit together with Him in the heavenly places in Christ Jesus, that in the coming ages He would show the exceeding riches of His grace, in kindness toward us, in Christ Jesus. For by grace you are saved through faith, and that is not of yourselves: it is the gift of God, not of works, lest anyone should boast. For we are His workmanship, created in Christ Jesus for good works, which God prepared beforehand that we should walk in them.
GOSPEL
The Reading from the Holy Gospel according to St. Luke. (10:38-42; 11:27-28)
At that time, Jesus entered a certain village; and a woman named Martha received Him into her house. And she had a sister called Mary, who sat at the Lord's feet and listened to His teaching. But Martha was distracted with much serving; and she went to Him and said, "Lord, dost Thou not care that my sister has left me to serve alone? Tell her then to help me."

But the Lord answered her, "Martha, Martha, you are anxious and troubled about many things; one thing is needful. Mary has chosen the good portion, which shall not be taken away from her." As He said this, a woman in the crowd raised her voice and said to Him, "Blessed is the womb that bore Thee, and the breasts that Thou didst suck!" But He said, "Blessed rather are those who hear the word of God and keep it!"