Mark Your Calendars!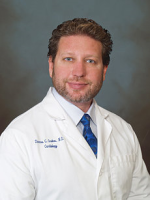 On Sunday, March 6, 2011, Dr. Zanos Grekos will be speaking to us on his work with adult stem cell research. Dr. Grekos is a pioneer in adult stem cell research and his talk will leave you amazed at what he and his staff are doing in bringing more healing into the world.
We'll have more information in the next few days, but we will follow the same format that we used when Anatole Kurdsjuk gave his talk on "The Long Walk Home." We will celebrate Liturgy, have brunch in the hotel restaurant, and then return for the talk and discussion.
More details soon. Hope to see you there!

Bible Study
Don't Forget: Bible Study this Tuesday, February 8 starting at 7pm. These studies are good and you are encouraged to attend. We will meet at the home of Jack and Angela Long (get map).
Parish Council Meets
The next Parish Council meeting will be held Friday, February 25, at Chris Spina's office at 3pm.
Have blessed week!
Yours in Christ,
Fr. Hans