Lenten Suppers follwing Wednesday Presanctified Liturgies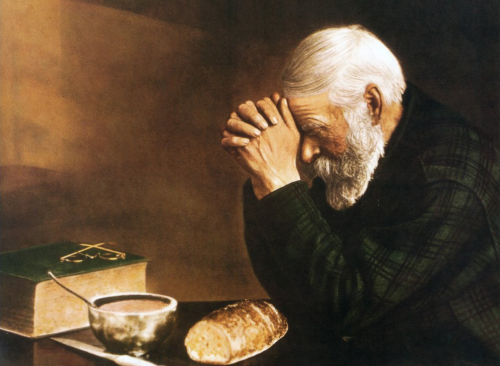 On Wednesday evenings following Presanctified Liturgy we will share in a light Lenten supper of lentil soup, bread and fruit. This is a practice of many churches and provides rich fellowship and sharing.
During the supper we will have a very short presentation on a theme particular to Lent.
Thank you to Angela Long who is organizing the first supper this Wednesday, March 16. Liturgy begins at 6:30pm.
Companion Needed
Many of our elderly seek companions where they help each other with household duties, driving, sharing living expenses, conversation, and other things necessary for human flourishing. This is especially important when a spouse has passed on and the surviving spouse is alone.
If anyone knows of a senior female looking for this arrangement, please mention it to Fr. Hans.
New Date for Annunciation Liturgy
The Liturgy for the Annunciation will be held on the Eve of Annunciation on March 24 beginning at 6:30pm. This revision was allowed by the Archdiocese just a few days ago.
The website and calendar will always have the latest updates to the schedule.