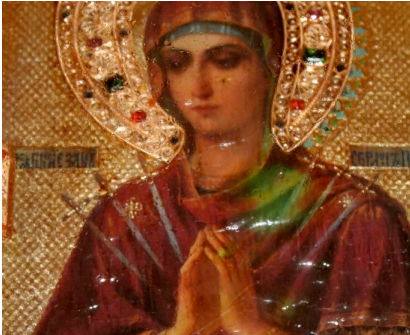 On Thursday, April 14th, 2016, the myrrh-streaming Holy Icon of the Mother of God from Moscow, known as the Softening of Evil Hearts, will be at Saint Nicholas Monastery in North Fort Myers for one hour, from approximately 11:45am until 12:45pm.
The Very Reverend Father Andrey from the Moscow Patriarchal Church of Saint Gregory in Tampa is bringing the Holy Icon, with Sergei Leonidovich Fomin. We will pray a moleben in Russian, and an Akathist in English.
Read more about this Holy Icon.
For directions to the Monastery, please visit the St. Nicholas Monastery website.