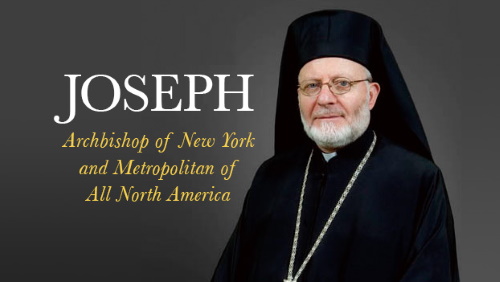 Dear Parishioners of St. Peter's,
Metropolitan Joseph has issued a directive for Worship and non-liturgical activities during the coronavirus pandemic. You can read the entire directive on the St. Peter website. The main points are listed below.
No non-liturgical parish activities will be held. This means that we will cancel Social Hall, Community Luncheons, Sunday School, Greek School (already cancelled), Bible Studies or any other kind of social activity until further notice.
Sunday Liturgies will continue but only with the Priest, Deacon, Altar Servers, and Chanter(s). No more than 10 parishioners can attend. We will see if can set up a live stream for parishioners who remain at home.
Presanctified Liturgies are cancelled.
Friday Akathists will continue.
The Divine Liturgy of Annunciation on March 25 will held.
These measures are to conform to the instructions of the public health officials that we maintain social distancing in order to limit the spread of the virus.
You are encouraged to continue your services at home. These are called "Readers Services," the same service held in a Church if a priest cannot be present. You can find the services on the Archdiocese website (here). This is important. Don't ignore the prayer. It will keep you strong.
THINGS UPCOMING
These are difficult times for everyone. The effects of the pandemic are affecting many people in the parish in different ways. I am encountering this daily, including the secondary effects such as the economic downturn and other problems caused by the pandemic. I will address this soon.
The weekly St. Peter Newsletter has been delayed because I heard a change was coming and would need to alter dates and other information so I held it back. You will receive it tomorrow.
I want to set up regular times during the week to offer confession and communion to anyone who needs it. Deacon Daniel will be with us for another few weeks since his seminary is closed due to the pandemic, and as soon as we work something out I will let you know.
Finally, I have been asked to offer a "Virtual Retreat" (via the internet) for all the parishioners of the Miami Diocese on how to deal with troubling times such as this on this coming Sunday evening. I will send out information in case you would like to join, or where you can log in to watch a replay.
I apologize that dates and times are not more clear before sending this out but events are moving fast.
I pray for the parishioners of St. Peter's often, and even more so during these difficult times. The Lord is our shield and our strong tower, a very present help in trouble. I know this is true. That's why I pray. And I pray for your strengthening and help as well as courage that doesn't wane. I also pray that God would assure you and that by experiencing His assurance you remain strong and full of faith.
We will get through this. The Lord is our strength.
Fr. Hans