And the King shall answer and say to them, Truly I say to you, Inasmuch as you have done it to one of the least of these my brethren, you have done it to me. (Matthew 25:40).
On Saturday November 21 parishioners who want to help the poor in Bonita Springs will meet at the Church at 9:30 to assemble Thanksgiving food bags to be distributed to the poor of our area.
On Wednesday, November 25 at 9:30am (the day before Thanksgiving) we will meet at Leitner Park in Bonita Springs to distribute the food (get directions from Google or the Cafe of Life website).
St. Peter's has partnered with the local food bank Cafe of Life and our contributions will go to people and families who have no special dinners for Thanksgiving. Cafe of Life clients are 90% working poor (families work but do not make enough money to survive) and 10% homeless.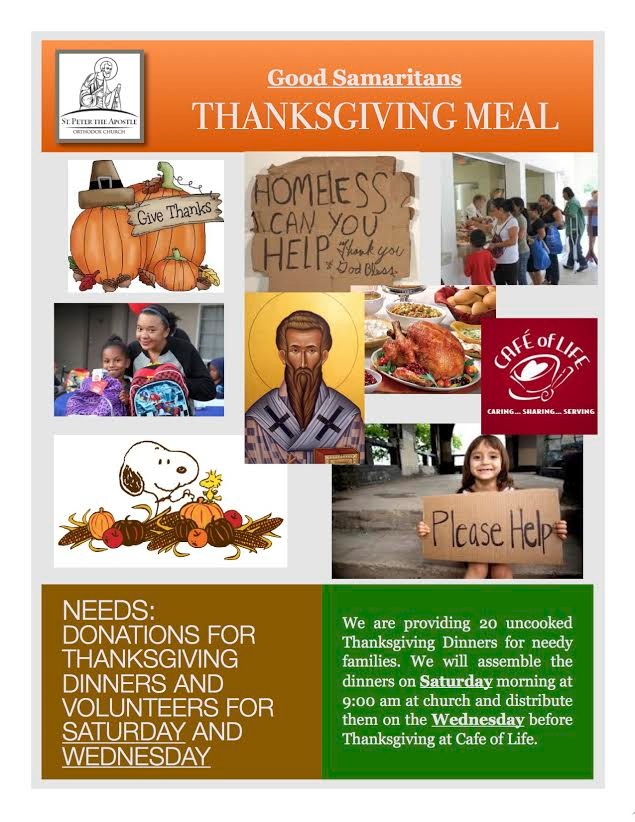 Location for November 25